Carlos by Carlos Santana Women's Gia Sandal Review
I Bought These $33 Sandals on Amazon and Can't Believe They Look as Good as My $200 Ones
As POPSUGAR editors, we independently select and write about stuff we love and think you'll like too. POPSUGAR has affiliate and advertising partnerships so we get revenue from sharing this content and from your purchase.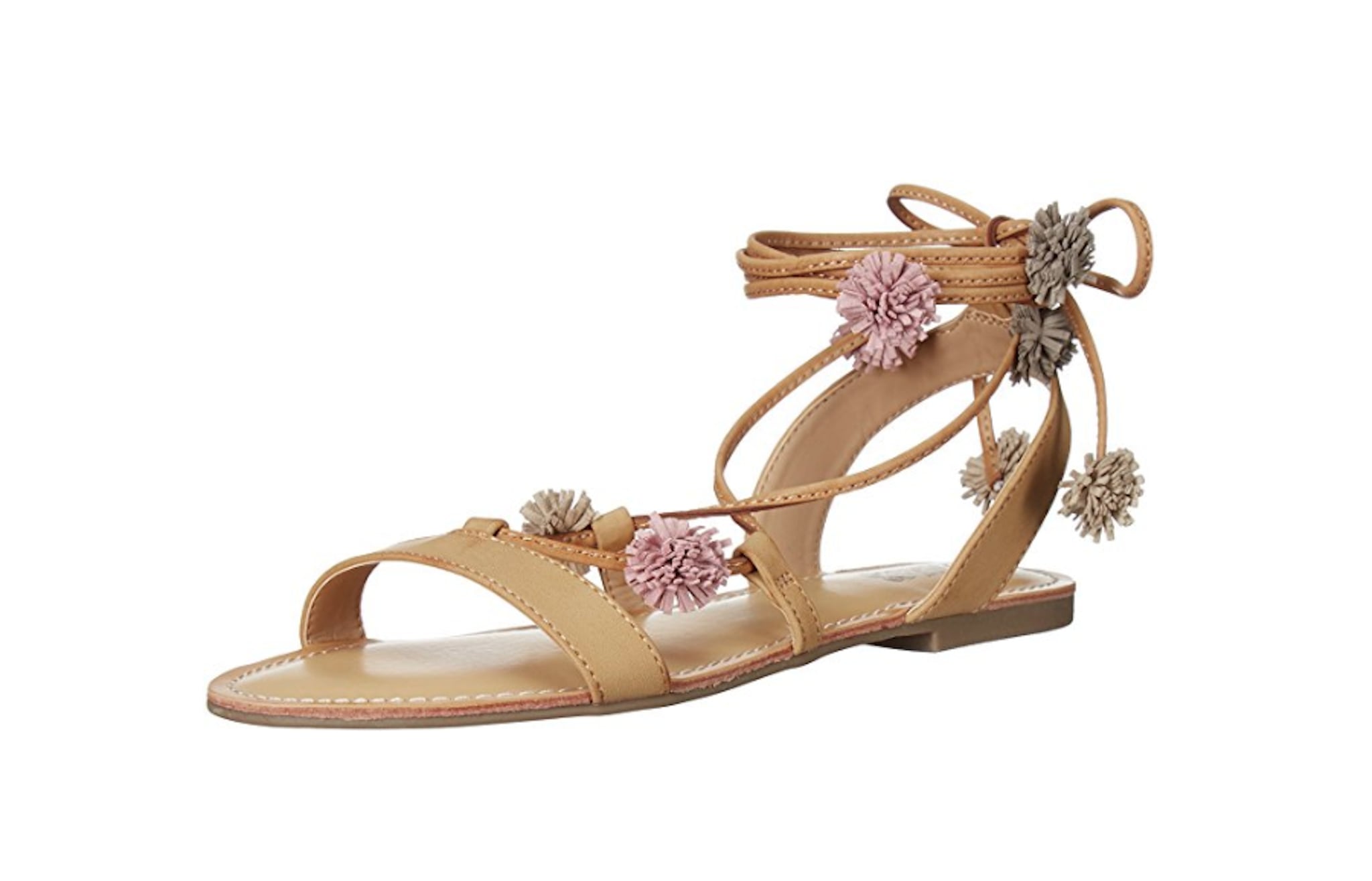 As I was rushing to the train a few weeks ago, I noticed that one of my sandals felt unusually loose and glanced down to discover that one of the straps was about to snap off. Considering that I wore these babies almost everyday for two Summers straight, I guess this was bound to happen eventually, but I was going to mourn the loss of them since they were a very pricey gift. When I got back to my apartment, I realised that these beat-up sandals were my only pair and that unless I could find some soon, I would be walking around Manhattan barefoot.
I headed to Amazon to get a few pairs ASAP and found a pretty comfortable pair of brown gladiators, as well as the Carlos by Carlos Santana Women's Gia Sandal ($33). They look remarkably similar to the much more expensive pair that I couldn't afford to replace (I don't spend $200 on any one item very often), and for less than $50, I decided to give them a shot. Hoping these would fill the pom-pom sandal void in my life, I clicked "Buy Now" and hoped for the best.
Thankfully, these shoes are doing the job. The sandals are comfortable and cute, and the neutral light-brown hue is easy to match with many of my warm-weather outfits. I'm a little surprised that Carlos Santana makes such stylish women's shoes, but I'm even considering buying the same ones in the black version, complete with brown and powder blue pom-poms.