Loafers at H&M 2018
I'm Not OK — H&M Just Restocked My Favorite Designer-Looking Loafers For $30
As POPSUGAR editors, we independently select and write about stuff we love and think you'll like too. POPSUGAR has affiliate and advertising partnerships so we get revenue from sharing this content and from your purchase.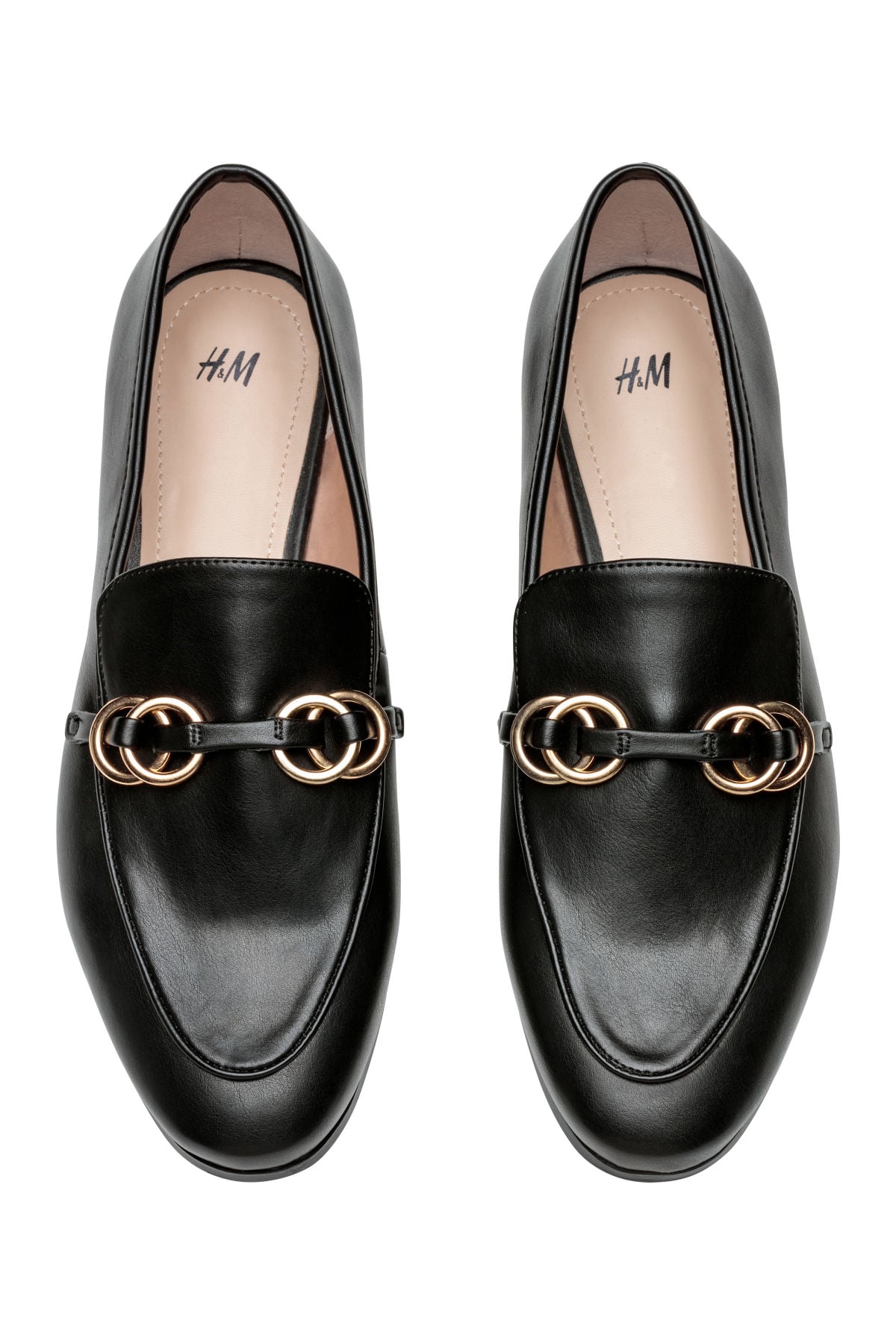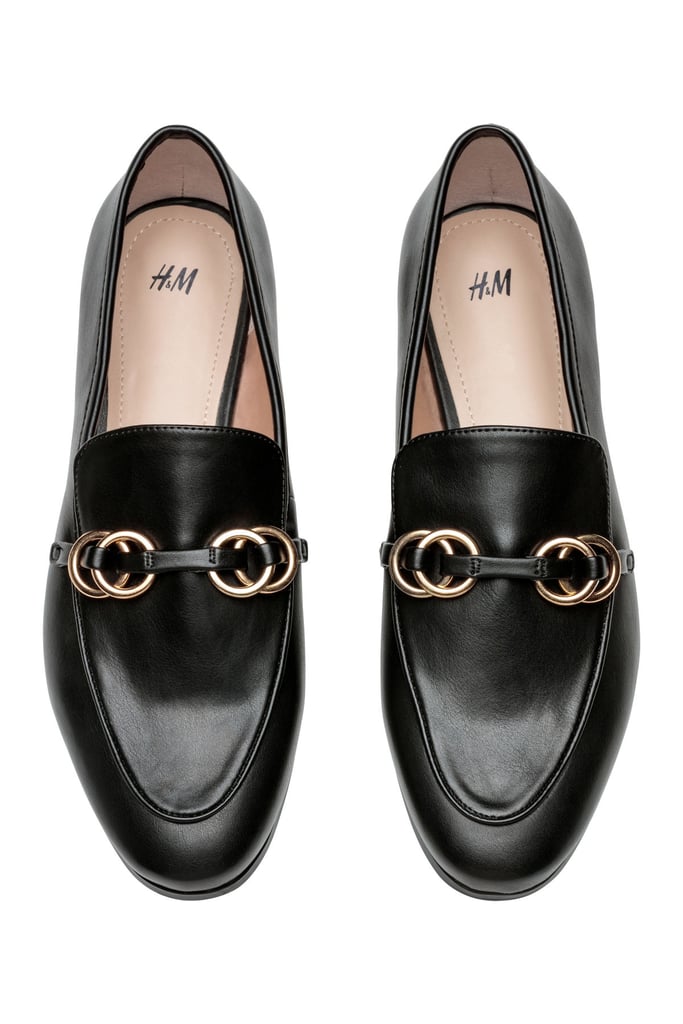 Last year, I discovered these H&M Loafers ($30) and bought them in an instant. Plenty of other fashion-obsessed girls like myself quickly discovered the designer-lookalike shoes, and, like all good things, they were sold out a week later. I have worn them regularly since then, and I can honestly say that they are one of the best purchases I made in the last year (and I buy a lot of stuff).
The black leather loafers are incredibly comfortable — I walk around all day and have never gotten a blister in them. They have held up incredibly well over the past six months and have traveled with me from coast to coast. The gold embellishments give them a luxe touch, so I slip them on when I want to be comfortable yet polished. They go great with jeans, dresses, trousers, skirts, and everything in between.
If you don't want the black pair, these loafers also come in a powder-pink color that's very versatile. I suggest buying them as soon as possible before they sell out all over again. You'll be doing yourself a favor. Take it from me: they're an excellent purchase.