London Fashion Week Misconceptions
7 Common Misconceptions About London Fashion Week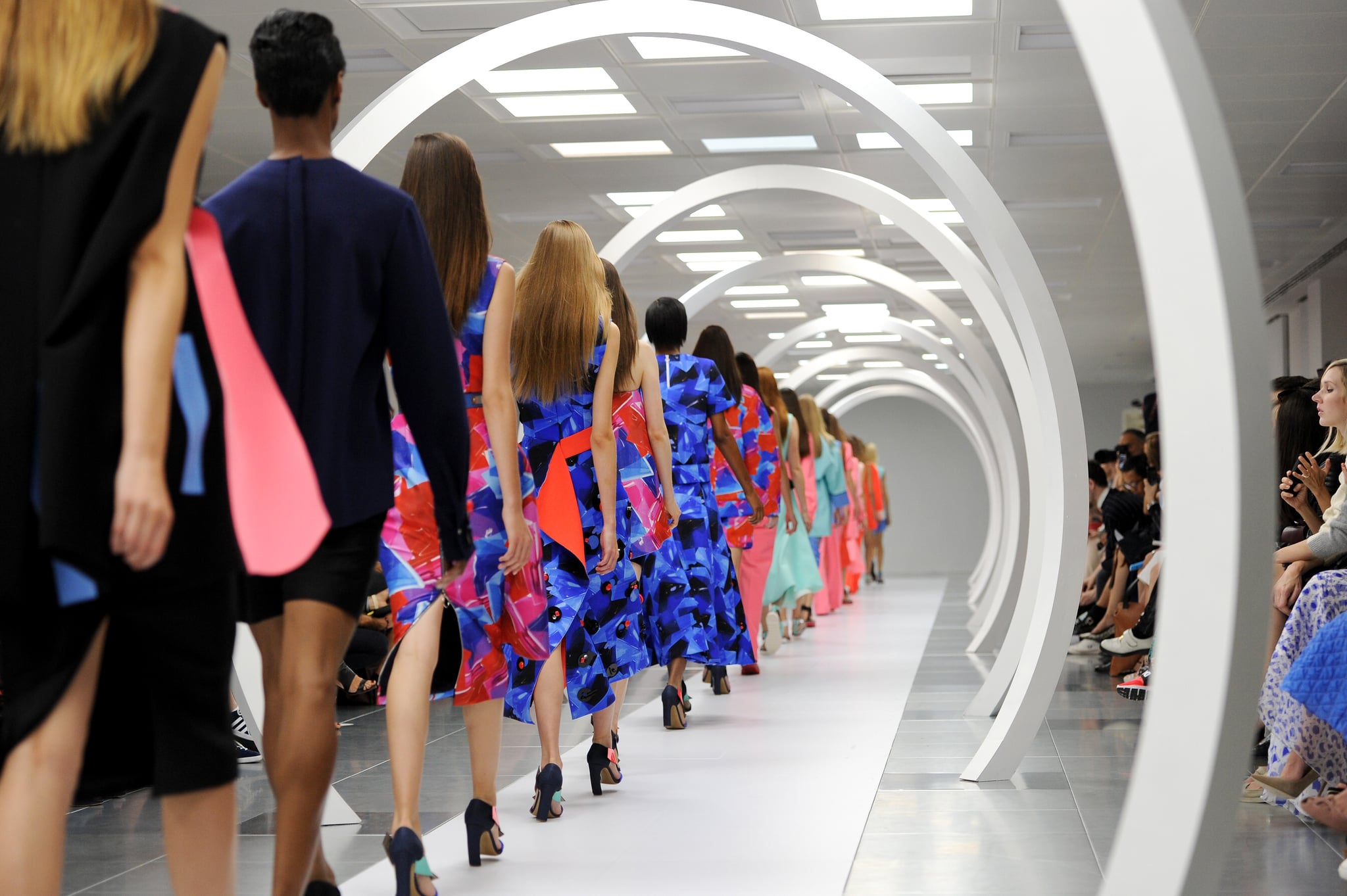 Image Source: Getty / Stuart C. Wilson
London Fashion Week returns this weekend and with it the usual mix of excitement and confusion. Ahead of another round of shows, we're tackling a few misconceptions about British fashion's most important five days. So why is it such a big deal? Who wears this stuff? Does it really matter? And why are all those women posing in front of traffic?
1. It's Not Important
It's easy to dismiss LFW as frivolous, an excuse for the fashion pack to drink Champagne and pat each other on the back. But a 2015 report by Oxford Economics stated that the fashion industry is worth £28 billion to the British economy. LFW isn't just a shmoozy, show-off event, it's a trade show, a chance for the country's top designers to showcase their wares to the buyers who will put those items in their stores around the globe, the press and influencers who will spread the word, and the fans and supporters who will shop and sustain the business. That's why you don't just see celebs in the front row: you see the decision-makers who can make or break the career of a designer.
2. It's 1 Week a Year
London Fashion Week happens twice a year, in February and September, and the shows actually take place over only five days, usually Friday to Tuesday. Historically, the industry worked a season ahead, but this has slowly begun to change, with more designers opting for the "see now, buy now" model, which sees items being made instantly available to buy online after the show. That means we now see a mix of Winter and Summer clothes each "season."
3. Everything on the Catwalk Is Silly and Unwearable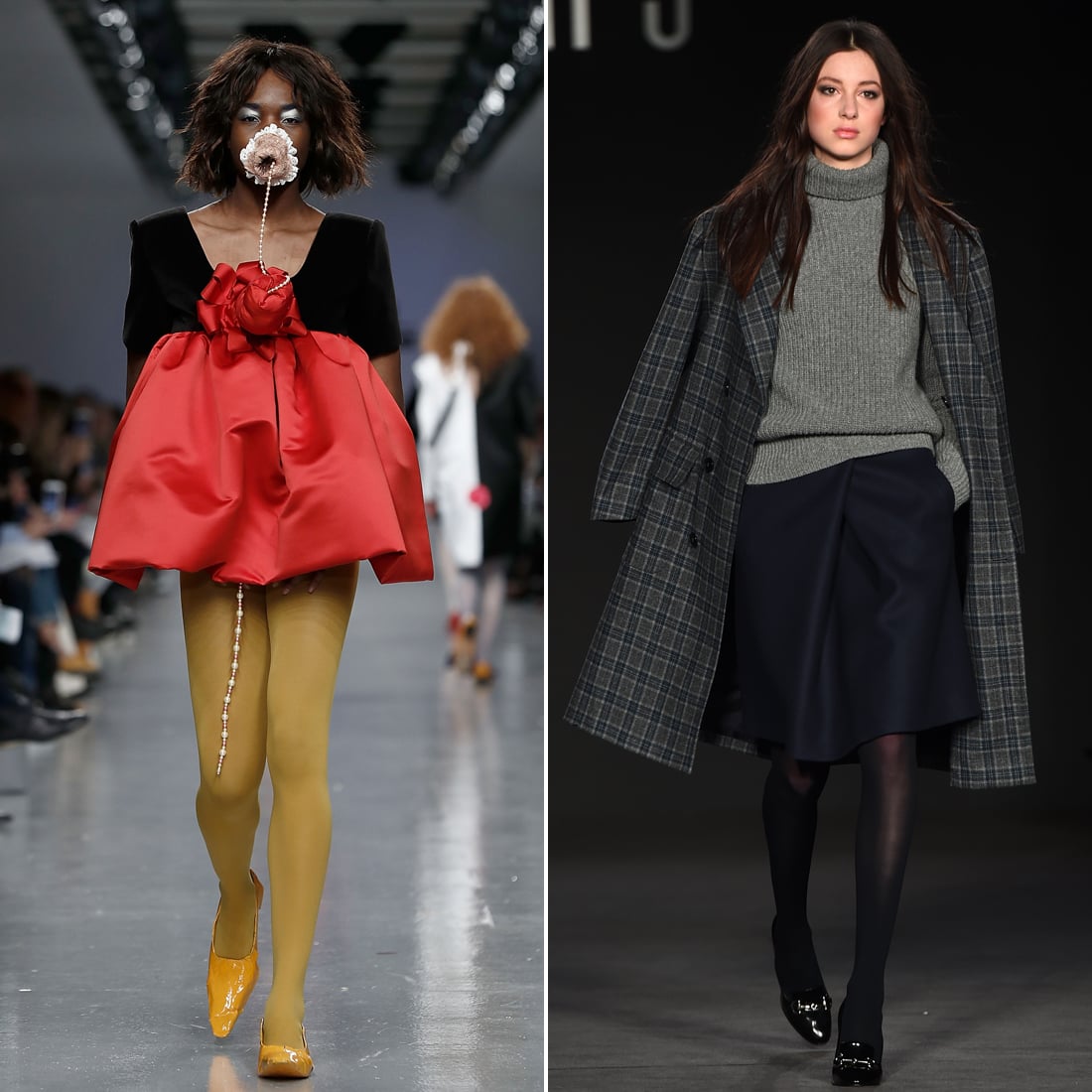 Image Source: Getty / John Phillips and Getty / Eamonn M. McCormack
Picture editors choose the photos that grab attention, and yes, London is known for pushing the envelope. After all, what's going to get you talking, a controversial design by a student or a nicely tailored suit? If you're not completely immersed in LFW, you only see the snapshot moments. For every show that goes all out when it comes to art, there will be another full of wearable clothes designed to sell. Styling also plays a huge part; individual pieces look completely different off the runway when they're not layered up and accessorised quite so heavily. Even if you don't end up buying things that are shown at London Fashion Week, they will still influence your wardrobe in the future, as the key trends will trickle down to the high street and into our wardrobes.
4. It's Glamorous
There is definitely an element of glamour, but people have a job to do, too. Most people who attend Fashion Week work incredibly long hours and spend their day crisscrossing the city attending dozens of shows, queuing in the rain, squeezed onto uncomfortable benches, and straining their necks to get a decent view. If you love fashion, LFW is wonderful, but it's also exhausting. The work doesn't stop when the shows end. Buyers need to attend follow-up appointments, crunch the numbers, and put in orders. Journalists need to file copy, conduct interviews, and arrange re-sees. And that's only the attendees: those working behind the scenes have an even tougher schedule. A lot has to happen for a show to run smoothly, and you can only imagine the hair and makeup call times for a 9 a.m. show!
5. "My Invitation Must Have Got Lost in the Post!"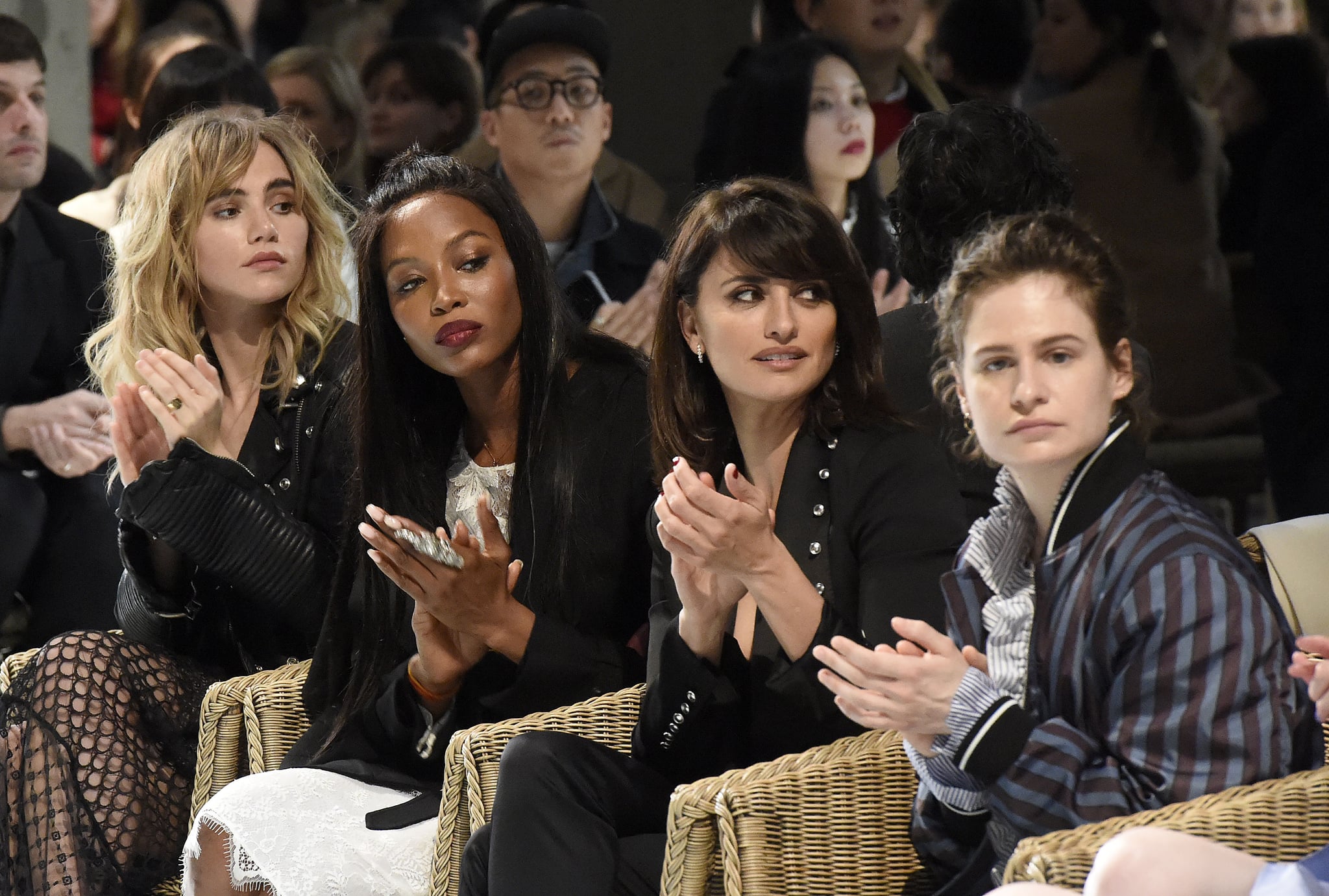 Image Source: Getty / David M. Benett
Perhaps the most common misconception about Fashion Week is that invitations just suddenly appear one day. Yes, this may happen if you are a key buyer, an established editor, or a VIP (celeb, influencer, etc.). But for most people, securing tickets requires making early requests to the designer's team or PR, chasing up, and crossing fingers. It also helps if you maintain those relationships for more than just two weeks of the year and prove your importance and relevance to the brand. As well as press, buyers, bloggers, influencers, celebs, and VIPs, there also needs to be space for the British Fashion Council, sponsors, family and friends, potential investors, and so on. Those little benches fill up quickly!
6. It's Not For "Normal" People
You may not be able to attend official events in person if you're not connected to the industry in some way, but you can still experience London Fashion Week. Brands like Burberry have been trailblazers in this area, beginning with live streams (which give you a much better view than most people will get at the show itself) and now instantly shoppable catwalks. Nobody has to wait to see what's going on, as everyone is reporting live: the front row is awash with people recording the show for Instagram Stories, Snapchat, and so on. Fashion Week shows are no longer the secret events they were a decade or so ago, when the only people taking photos were the professional photographers at the end of the runway.
7. It's Just Bloggers Taking Photos of Their Outfits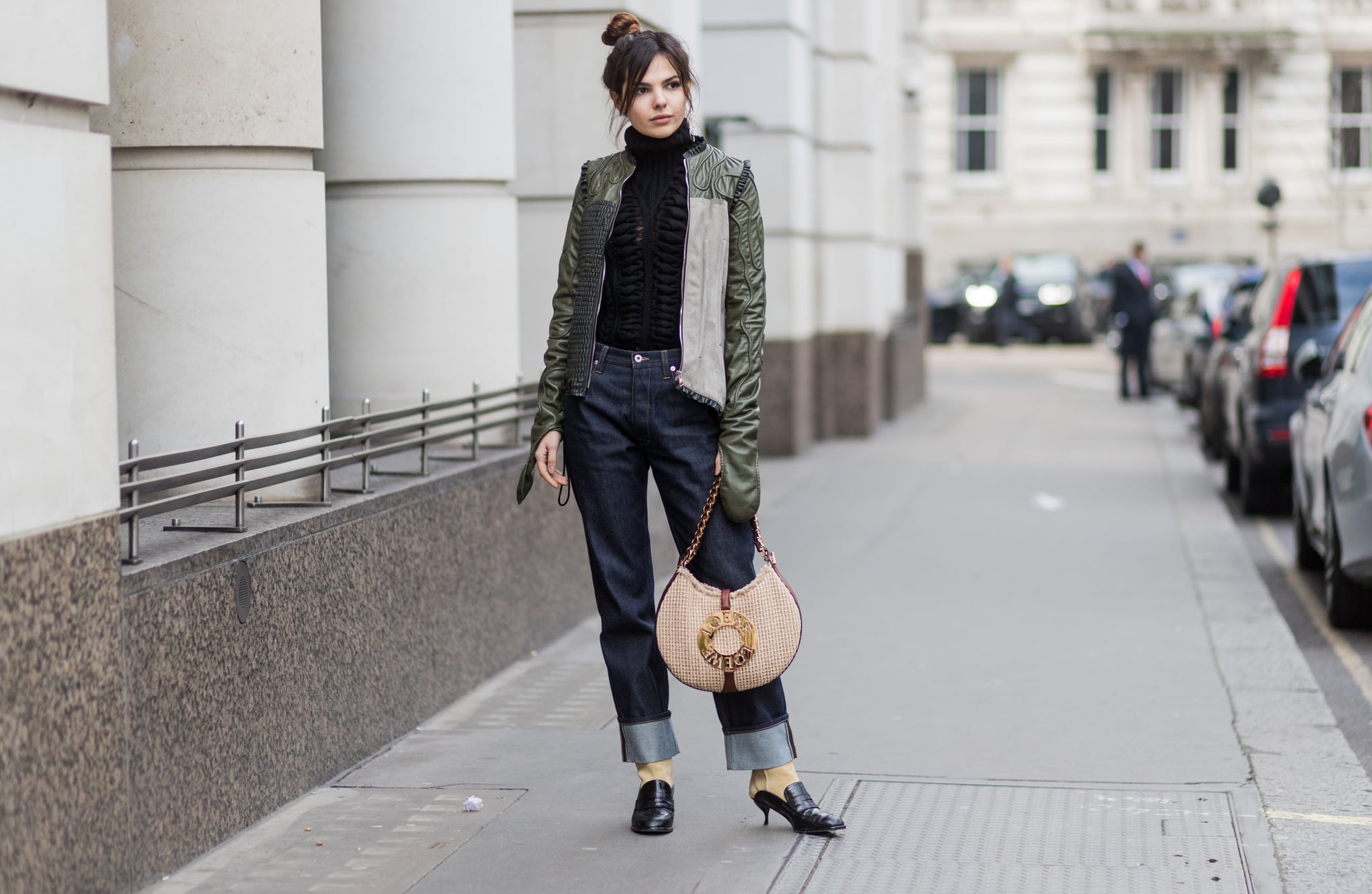 Image Source: Getty / Christian Vierig
It's true that street style has become a huge part of Fashion Week. Fashion Week is a chance to get creative in the company of your peers, and everyone wants to document their outfits, because when it comes down to it, this week is all about clothes! Street style is popular because we love to see how people put together amazing outfits off the runway (don't pretend you haven't pinned the odd look!), but despite all this, it's still a small part of the bigger picture. For every dolled-up front-row face you'll see strolling into a show in her Sophia Webster heels, there'll be someone in jeans and trainers who's been running from show to show just trying to get her work done. And the best thing is that both have their place in this glorious circus. The most ironic thing about LFW? There's no dress code!