Meghan Markle's Green De Mellier Handbag
Meghan Markle's Jet Black Outfit Definitely Wasn't Approved by the Queen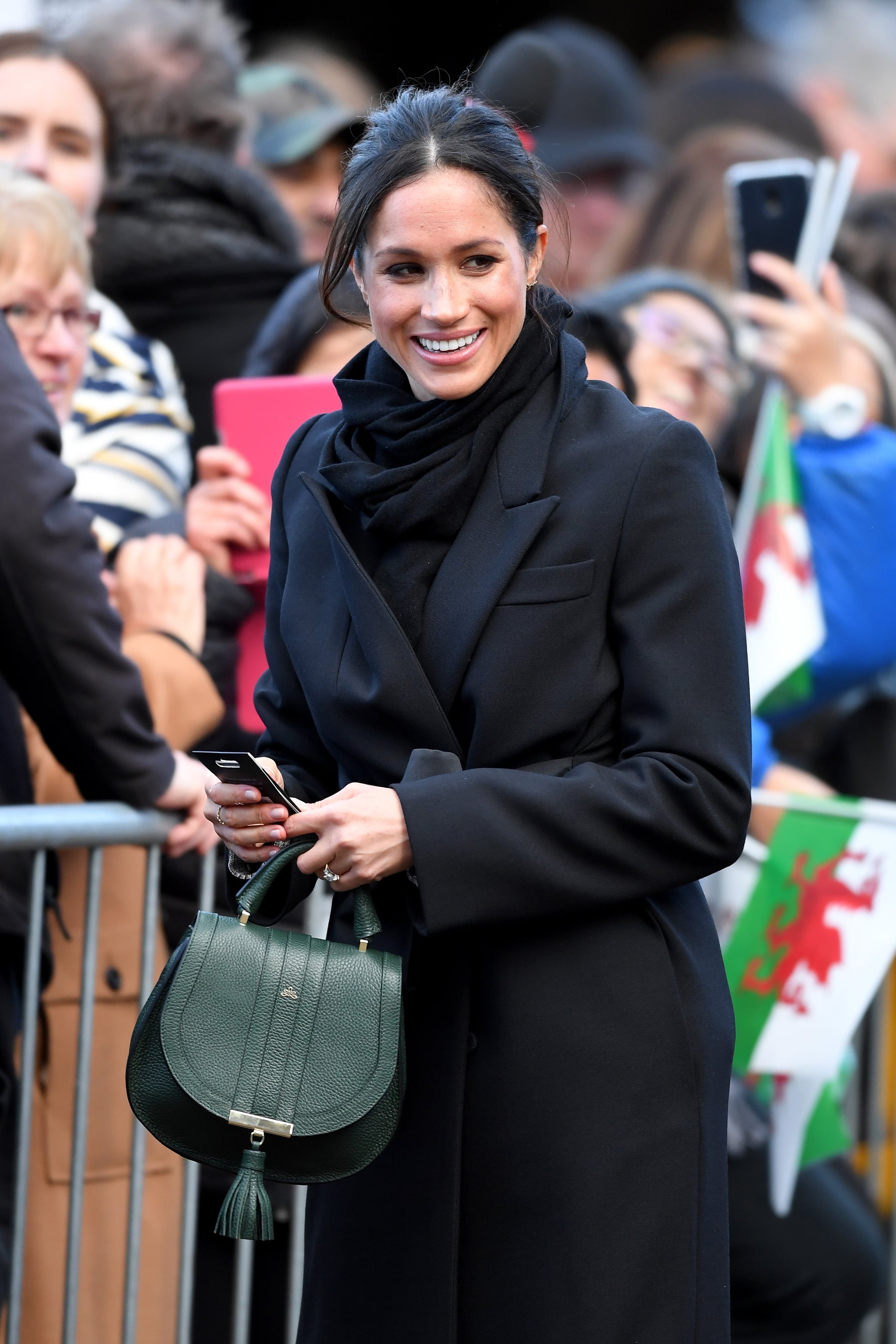 Looks like Meghan Markle has decided to keep on pushing the boundaries. Since she first ditched the royal protocol on the day she announced her engagement to Prince Harry, the bride-to-be has been keeping us on our toes, both with her fashion choices and hairstyles. And for her third official engagement in Cardiff, Wales, Meghan didn't make any exception.
Once again matching with her fiancé, Meghan wore a chic, all-black outfit — a surprising move since the royal family usually reserves this colour palette for more sombre occasions such as Remembrance Sunday. While greeting the crowds, she kept warm in a long belted Stella McCartney coat (£1,350), scarf, cigarette Hiut Denim trousers (£175), and velvet Tabitha Simmons boots (£290, originally £644) and accessorised her dark outfit with a green DeMellier handbag (£295) and earrings by Zofia Day (£414) and Gabriela Artigas (£210).
Read on to get a closer look at her ensemble, and shop her exact bag, as well as similar options.