Dressing Your Age, as Explained by a Fashion Psychologist
This Mother-Daughter TikTok Trend Redefines What It Means to "Dress Your Age"
As POPSUGAR editors, we independently select and write about stuff we love and think you'll like too. If you buy a product we have recommended, we may receive affiliate commission, which in turn supports our work.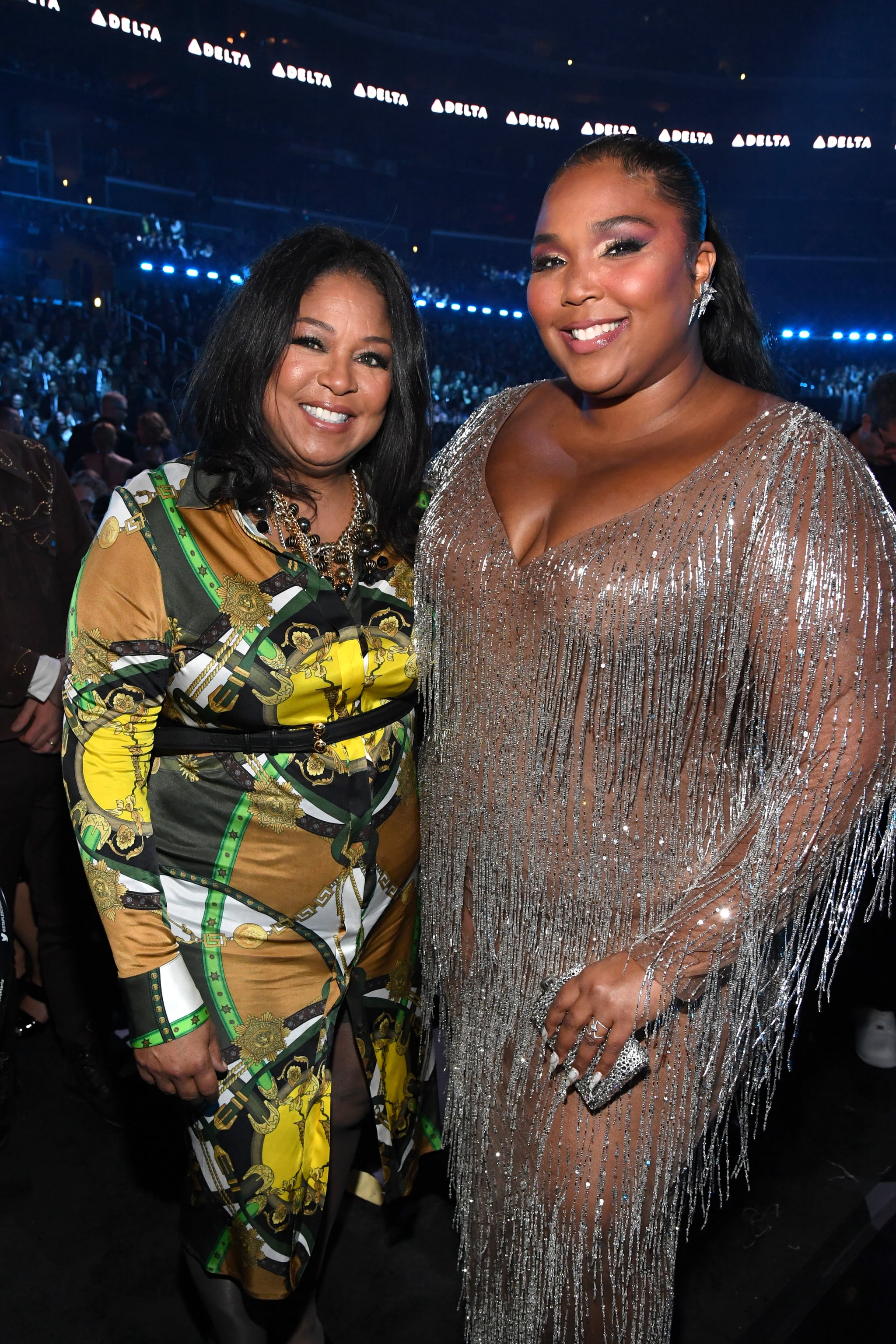 Image Source: Getty Images/Kevin Mazur
If you've spent any time on TikTok recently, you probably came across the "dressing my mum like me" challenge. In the videos, people dress their mothers and grandmothers according to their own personal style. From the way the challenge blew up on the app it's safe to say: people loved the results. From baggy trousers to crop tops, and oversize puffers, women were showing up in fashion trends typically worn by their children.
Comments on each video ranged "Excuse me? Holy God," to "She ate that up," but there was one thing that viewers couldn't help but notice. Many of these women, in their 40s and up, looked much younger in the clothes that they wore for the challenge than in their original outfits. This begged the question: What exactly is the idea behind "dressing for your age?" As it turns out, there is a bit of psychology behind this school of thought.
"There's your chronological age and there's your psychological age," Dr. Dawnn Karen, fashion psychologist, and author of Dress Your Best Life (£12), tells POPSUGAR. "The latter refers to the number of years that you've acquired. The former is how you feel within your body, how you think, and how you perceive yourself." As to why people believe in the notion of "dressing your age," well, it's basically due to societal peer pressure. "If people are constantly inundated with messages that they have to look this way at a certain age, they're going to gravitate toward that messageing when they reach a certain milestone," Dr. Karen says.
There may also be a socioeconomic component to this thinking. "If someone is of a higher socioeconomic status, they can outsource a lot of tasks that they take on in their roles as a partner, child, sibling, etc." Dr. Karen says. "In doing so, they can just focus on the management [of] their own lives, which gives them less decision fatigue." The person that has fewer decisions to make, in turn, has a higher likelihood of dressing for their psychological age rather than their chronological age, simply due to the fact that they have the brain space to make decisions that align with how they want to be perceived.
Another aspect of this discourse to consider? Fashion identity assimilation. "This is when someone uses their style to fit in or blend in with a cultural/social group," Dr. Karen says. "You can absolutely use the way you dress to fit in with your age and social group. This can in turn give people a sense of confidence because they feel a greater sense of belonging."
As fashion is subjective, there is no "right" or "wrong" way to dress. However, to avoid feeling like you've lost your sense of style as you age, Dr. Karen has some tips. "Dress to feel good," she says. "If you can incorporate a dose of dopamine dressing at least once a month just to remind yourself of how you look when you feel your best, it could be an incredible confidence boost." Additionally, don't negate the healing qualities of certain clothing pieces. "You can wear colours and textures to actually heal yourself, quell some of your fears and anxieties, and boost your performance and confidence levels," Dr. Karen says. "There are no rules on how to dress as you age. Just have fun."