Issa Rae Stuns in a Pink Velvet Bikini by Ivy Park
Issa Rae Serves Holiday Barbie in a Strappy Pink Velvet Bikini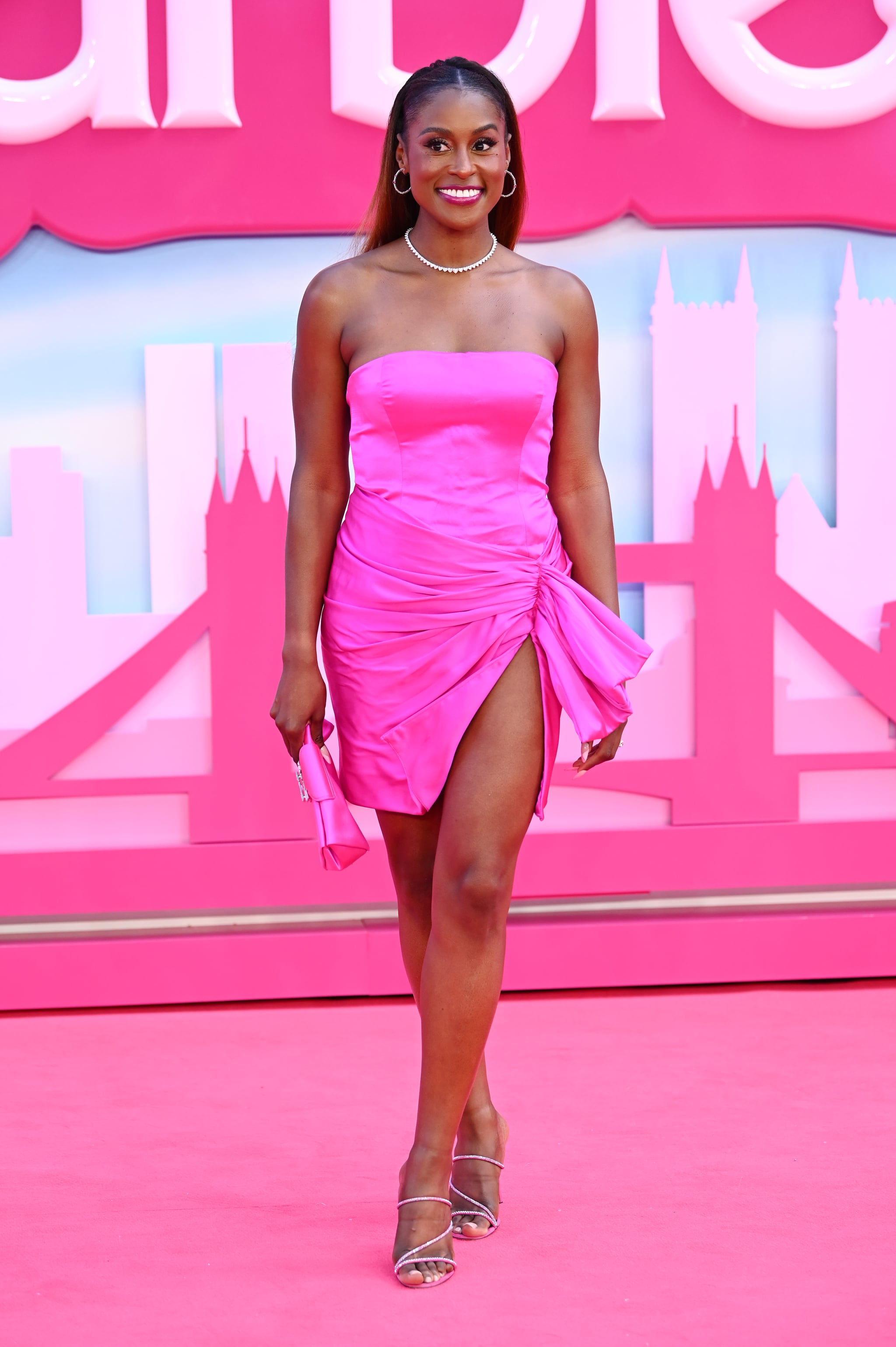 Image Source: Getty / Joe Maher
Issa Rae may be on holiday but her stylish Barbie-inspired wardrobe refuses to quit. On July 23, just days after Greta Gerwig's "Barbie" movie made its theatrical debut, Rae shared a set of laid-back holiday photos — taken by photographer John Jay — featuring a stunning pink velvet bikini by Ivy Park.
"holiday brought to you by @weareivypark," Rae captioned images of herself sipping a cocktail in the pool and basking in the sun. The top of the swimsuit featured a criss-cross halter top with strappy velvet ties that wrapped around the midriff. Rae completed the ensemble with a matching pair of V-shaped bottoms with a high-cut waist and pink square-shaped sunglasses. While blazers and sashes may fit her onscreen persona as President Barbie, Rae's real-life style is definitely giving "beach," and we know Ken would be proud.
Cocktail in hand, Rae appeared to be enjoying her summer getaway whether she was soaking up the sun or lounging on her Barbie-pink pool float — which may or may not be a nod to Barbara's signature pink Corvette. Earlier this month, Rae even paid tribute to Barbie with a split french manicure in pink inspired by the doll.
Margot Robbie and Ryan Gosling have certainly embraced their respective Barbie vibes and "Ken-ergy" on the red carpet over the last few months. Now that the "Barbie" press tour has come to a close as a result of the SAG-AFTRA writer's strike, Rae's summer wardrobe is a reminder that Barbie pink never goes out of style.
See her Ivy Park bikini from all angles above, and see more of our favourite swimsuit styles for summer here.