Old Navy Faux-Leather Twist-Front Mule Shoes | Editor Review
These $35 Old Navy Mules Are Chic Enough to Be Mistaken For Designer
As POPSUGAR editors, we independently select and write about stuff we love and think you'll like too. If you buy a product we have recommended, we may receive affiliate commission, which in turn supports our work.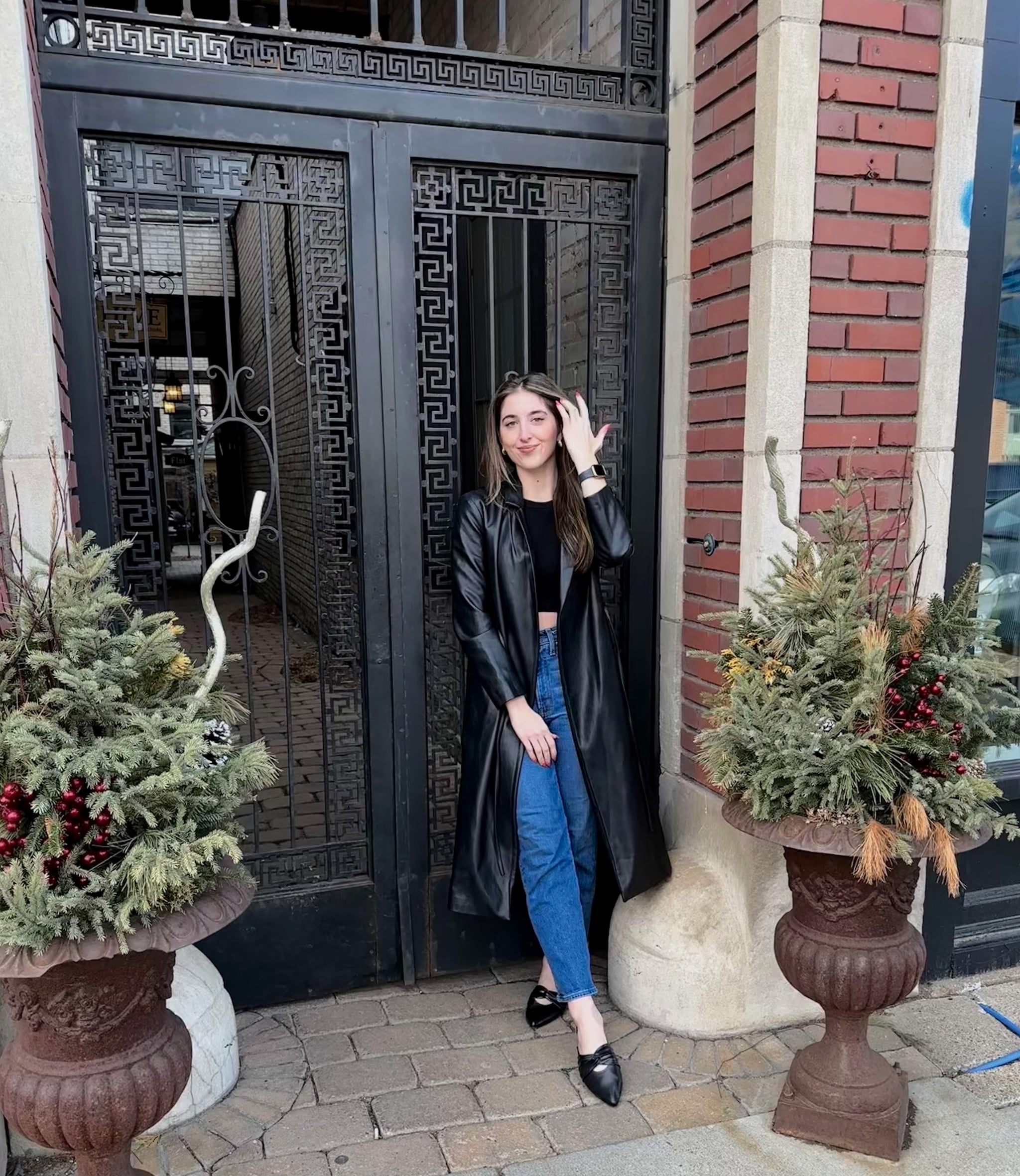 As an above-average height child and teen, I spent a significant fraction of my adolescent years in ballet flats. I did anything possible to seem shorter than I was, which, come college and adult life, I realised, was lame. Once my world expanded, and I learned that (dumb statement inbound) it's very normal to be tall and, in theory, my 5"10' wasn't even outrageous to begin with, I started wearing heeled shoes constantly. Admittedly, I haven't slipped into a pair of flats in years, but I decided it's time, given that they're trending, and I seemingly have some unresolved trauma around them that might be worth confronting now that I'm a whole 28 years old. I decided on the Old Navy Faux-Leather Twist-Front Mule Shoes ($35; plus an extra 40 percent off at checkout), a chic style that looked expensive online and does in person, too. Ahead, I break down everything you need to know about them, including why I'm packing them in my luggage for my upcoming trip to France.
What I Love About the Old Navy Faux-Leather Twist-Front Mule Shoes
What I love most about these shoes is the twist-front design, which, teamed with the pointed-toe, gives them a high-end look that pairs perfectly with everything from jeans to trousers. They also get an A+ for comfort. These mules have a comfortable cushioned faux-leather footbed (they feel like house slippers, but a faux leather version.)
Plus, they fit like a dream. I fall between size nine and 10 in shoes, making finding the perfect size tricky. I was happy to see Old Navy offered half sizes in this style and even happier when my 9.5 fit like they were custom-made. Sounds dramatic, I know, but they couldn't fit any more perfectly, so yes, I'm inclined to shout it from the rooftops.

One more thing: I love that they're made with a 51 percent recycled thermoplastic rubber outsole. (The other 49 percent is regular plastic thermoplastic rubber.) It's refreshing to see mass retailers like Old Navy doing their part to help make affordable fashion more sustainable.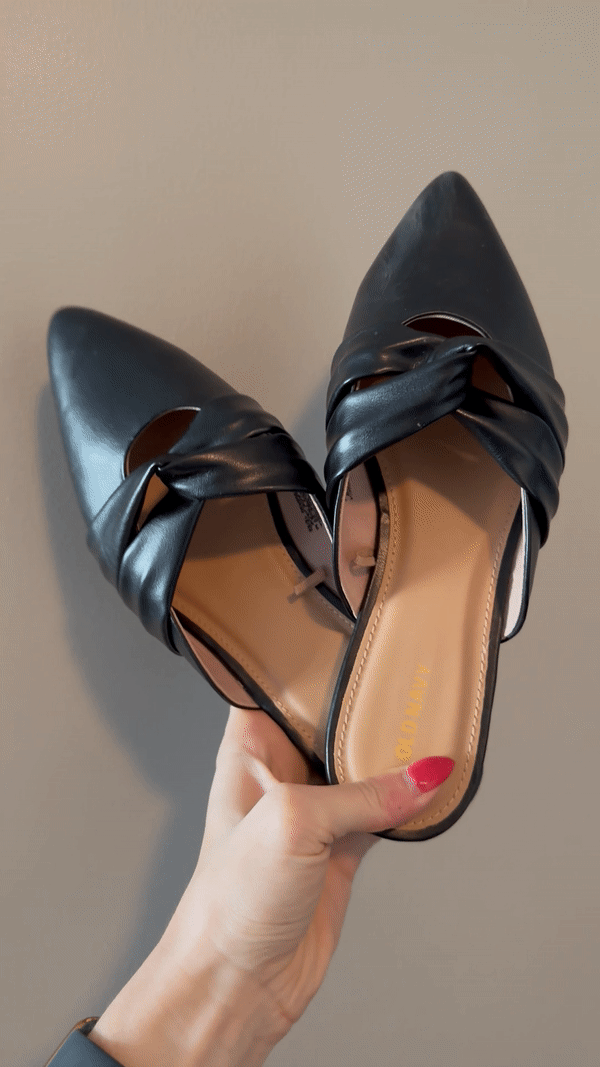 What's Worth Noting About the Old Navy Faux-Leather Twist-Front Mule Shoes
At the time of writing, these mules have already garnered many fans and, thus, a nearly perfect five-star rating. Unsurprisingly, the comments section is full of praise from shoppers eager to slip them on stat. "I love them [and] I want a pair in every colour," writes one shopper. Another declared, "Look super cute! Can't wait for the snow to melt to wear them!"
One thing worth noting is that these shoes don't have a backing of any kind, which is normal for mules, but a few shoppers say they'd prefer it if they did. A shopper who gave them three stars wrote, "needs a back sling elastic." A second wrote: " I'm not used to wearing mules, so they slip off my feet a little bit. But they aren't too big or too snug around the toes." All that said, they might take a second to get used to if you don't have a closet full of backless mules already — but IMO, they're worth it.
Who Are the Old Navy Faux-Leather Twist-Front Mule Shoes For?
The Old Navy Faux-Leather Twist-Front Mule Shoes are a timeless footwear choice for both work and play, perfect for those who want to upgrade their flats collection or — if you're like me — start one. The twist-front design gives them an elevated feel without the high price tag, undoubtedly a plus for financially savvy shoppers.

Additional Details About the Old Navy Faux-Leather Twist-Front Mule Shoes
The Old Navy Faux-Leather Twist-Front Mule Shoes comes in sizes 6-11.
They come in four colours: black, white, light pink, and tan.
Image Source: POPSUGAR Photography / Marisa Petrarca