Old Navy Floral Linen-Blend Maxi Dress Review With Photos
Of All My Floral Dresses, This Old Navy Style Is My Personal Favourite
As POPSUGAR editors, we independently select and write about stuff we love and think you'll like too. If you buy a product we have recommended, we may receive affiliate commission, which in turn supports our work.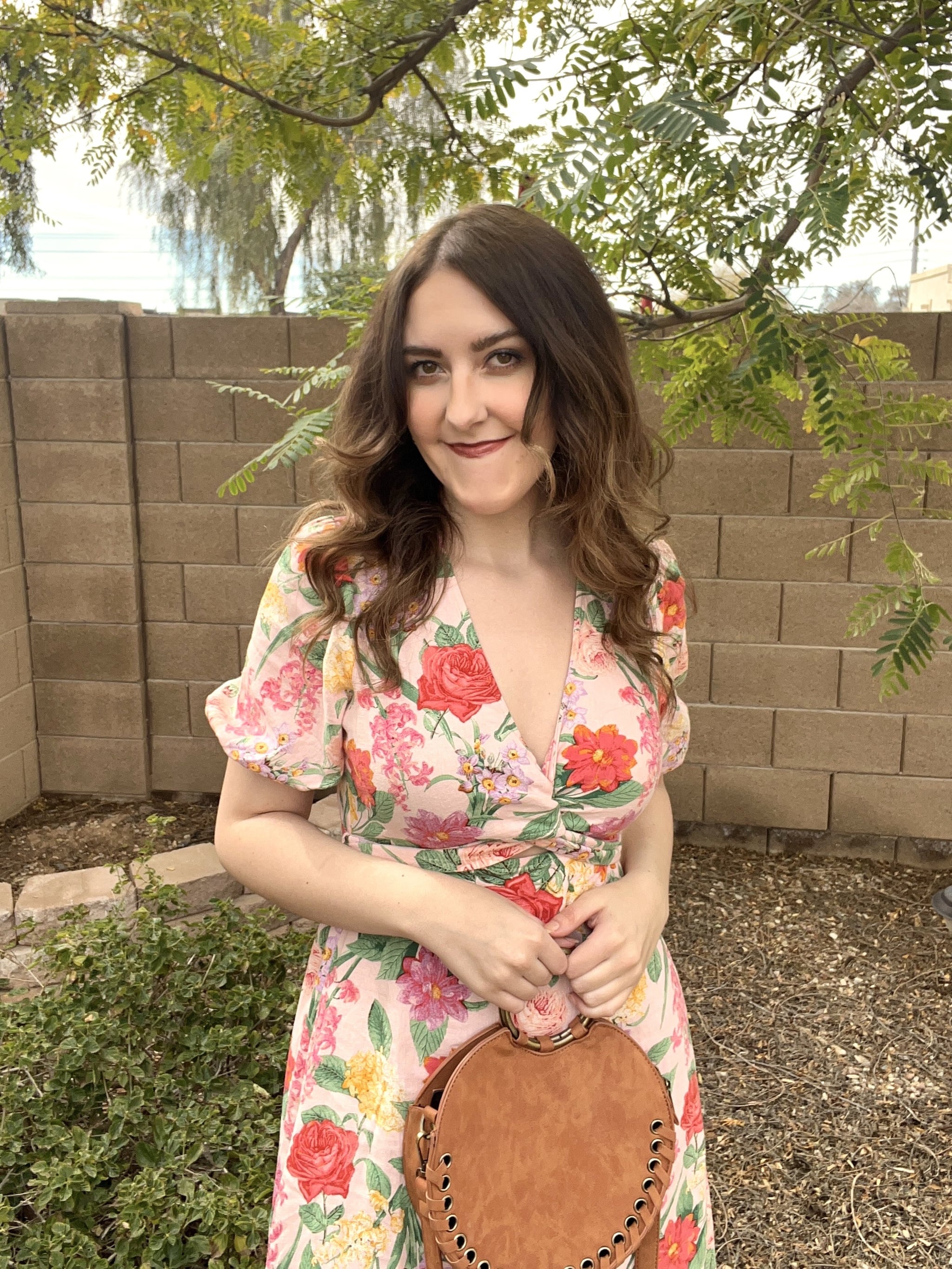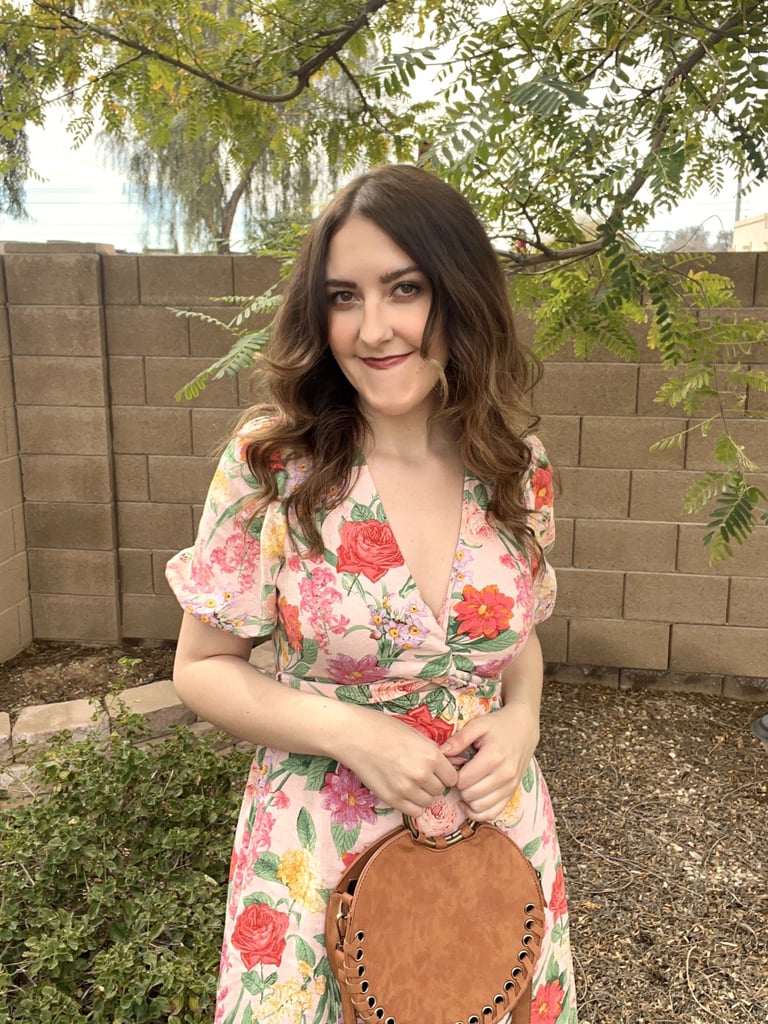 While recent cold fronts and a certain groundhog have tried to convince me otherwise, in my mind, it's spring. My boots are tucked away in my closet, my blankets are all folded up, and I'm elated about the prospect of not having to look at a chunky coat again for the next seven months. Knowing myself, I'll probably be complaining about the warmer temperatures and yearning for winter to return by June, but in the meantime, I'm excited to embrace the spring season and all that comes with it — including the fashion. Florals are a no-brainer for spring, which is precisely why I was excited to get my hands on this Old Navy Floral Linen-Blend Maxi Dress ($50). While the midi dress is one of many new arrivals at Old Navy, it's already managed to become a bestseller for the brand — and it's not hard to see why. From the linen composition to the puffy blouson sleeves and the darling floral design that covers every inch of the fabric, there's so much to love about this piece. Keep reading to see why this has quickly become my new favourite floral dress — and why it deserves a spot in your spring wardrobe.
What I Like About This Old Navy Floral Dress
This certainly isn't the only floral dress in my closet, but I love how versatile this piece is. Unlike other styles, this frock boasts a more sophisticated design that makes it easy to dress up or down. In my day-to-day life, I can wear the maxi dress out on coffee dates, while working from home, or even to any spring activities like a day trip up north or a shopping spree with my girlfriends. For these types of occasions, I'll pair it with my New Balance sneakers or Air Force 1s and a classic crossbody for a more comfortable daytime look. It's also incredibly easy to dress up for elevated occasions, too. I've RSVP'd to a couple of spring weddings and anticipate this is the dress I'll opt for at both ceremonies — ideally with a pair of nude heels and a cute clutch in tow, too. Come Easter, this piece can double as a cute, grandmother-approved ensemble for family church services or dinners. Once temperatures start warming up, I can count on this breezy and lightweight dress as a wardrobe staple to help me look (and feel) good through even the year's hottest months. You really can't beat that kind of versatility.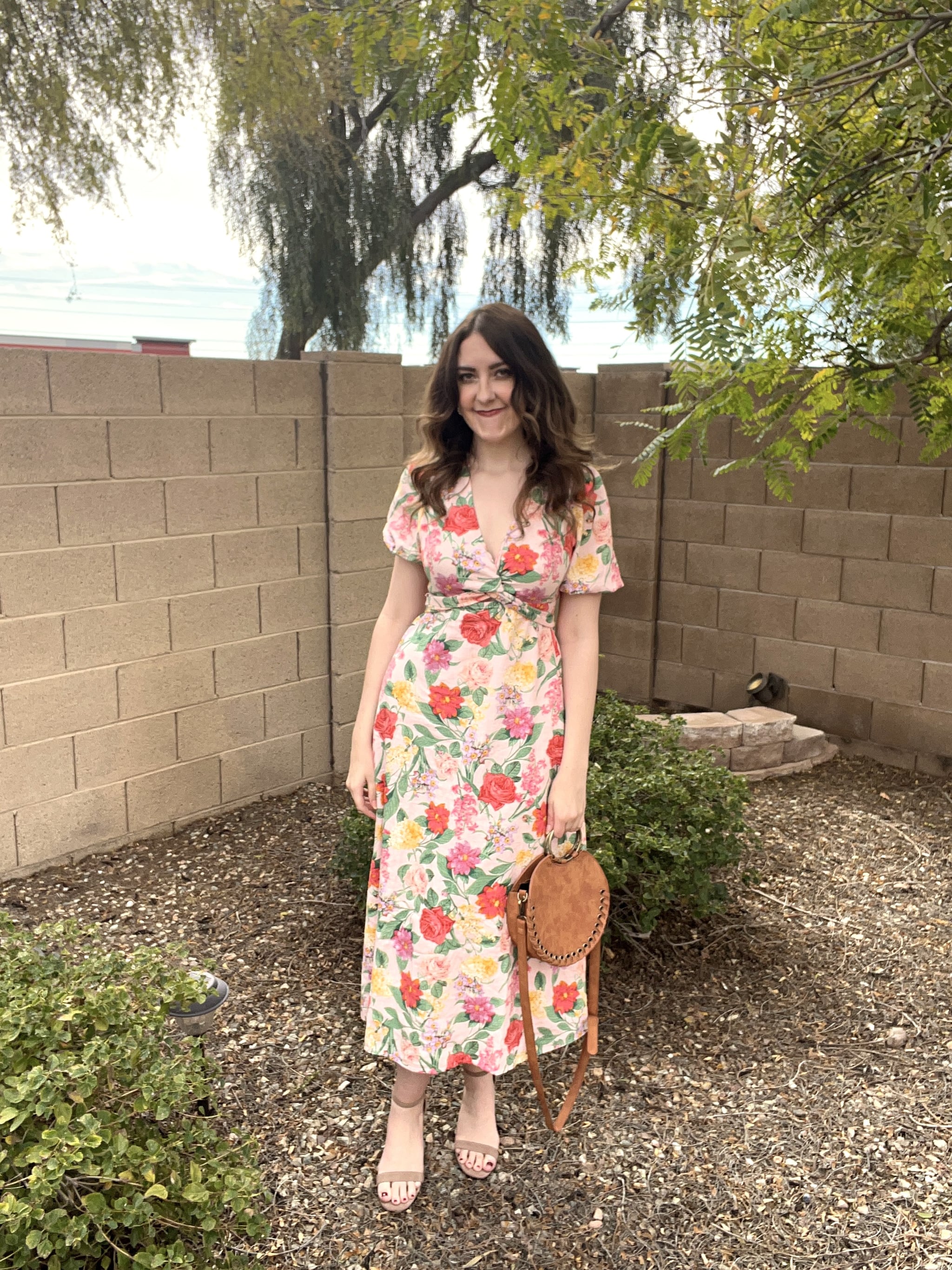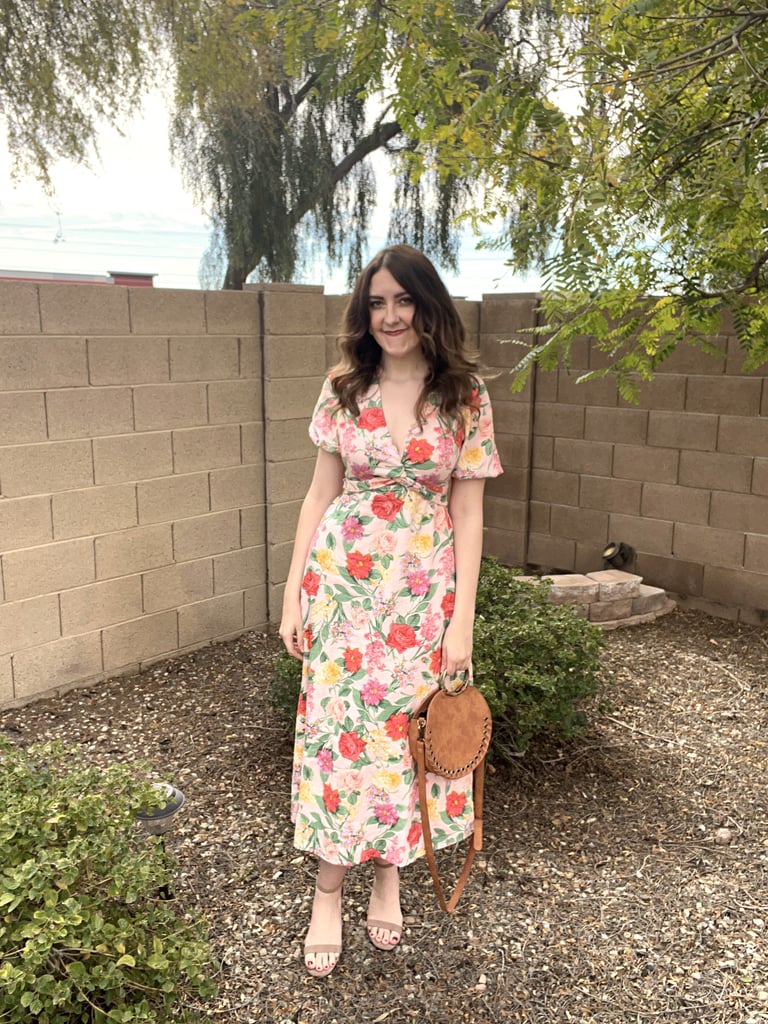 What's Worth Noting
One of the things that really drew me to this dress was the style's subtle, midriff cutout. I've long been looking for a way to tap into the cutout trend without getting something that felt too far outside of my comfort zone. However, when I slipped into it for the first time, I was surprised to find that the cutout didn't stand out quite as clearly as it did on the model — in fact, it was hardly noticeable at all. After attempting to readjust the style, hoping that perhaps I'd tied it wrong, I realised that the dress just might not fit me the same way it did the model. (A tale as old as time, I know!) I will note that I tried the dress on with and without a bra, hoping to see whether or not that made a significant difference. Without a bra, the dress definitely fits a bit more comfortably, and the cutout is slightly more visible, whereas, with a bra on, it fits much tighter and practically disguises the cutout entirely. All this to say, if you're on the bustier side, be aware that this maxi dress will likely feature a much different drape on you — though I still love it (and would buy it again) regardless.
Who Is This Old Navy Floral Dress Best For?
This style is perfect for anyone looking to infuse a fresh, spring-friendly flair into their wardrobe without having to break the bank. The styling opportunities are truly endless thanks to the frock's conservative silhouette, making it a great investment piece that you'll be able to get extended use out of this season.
Where Is This Spring Floral Dress Available?
This floral maxi dress is available to shop exclusively at Old Navy.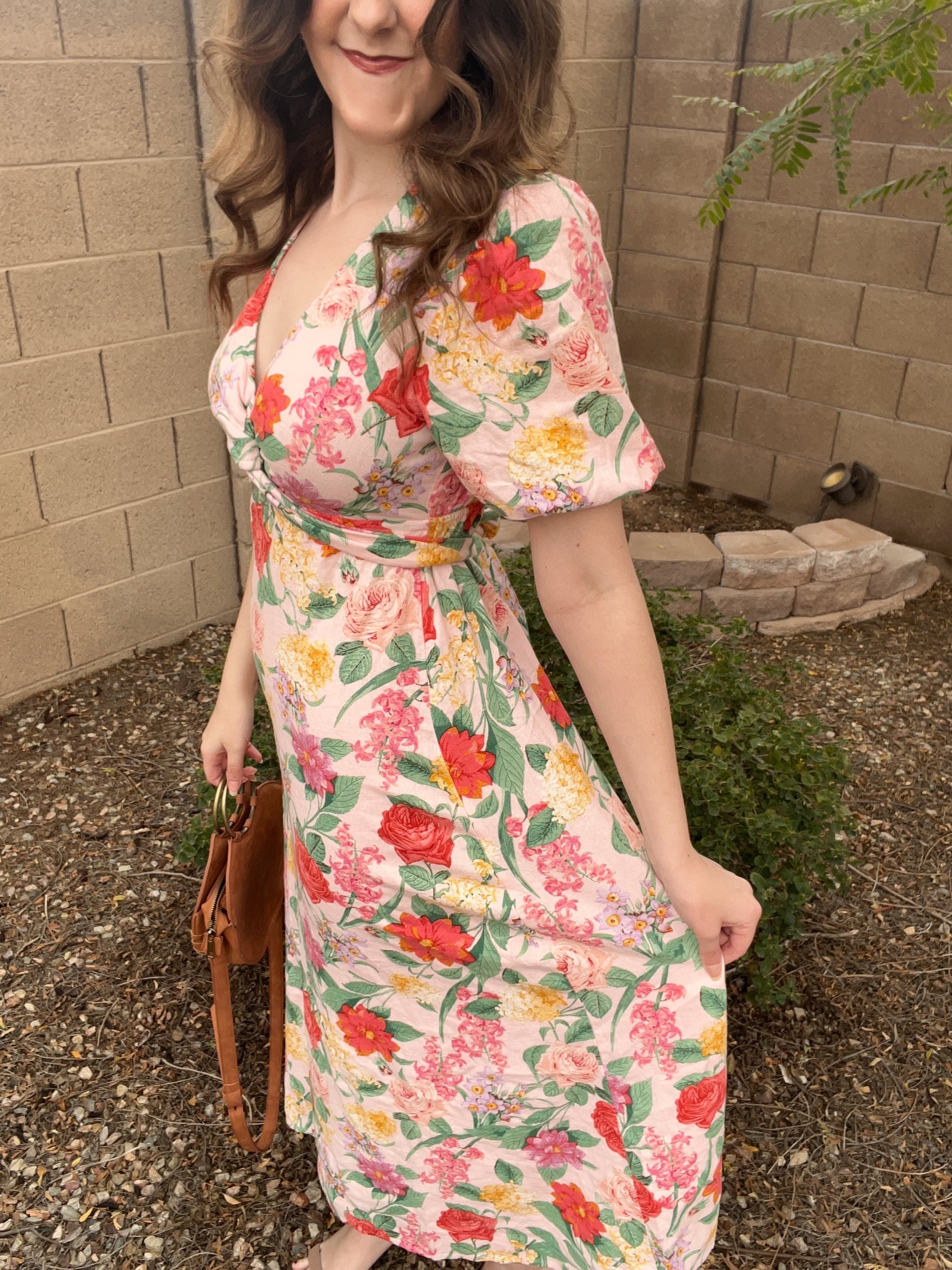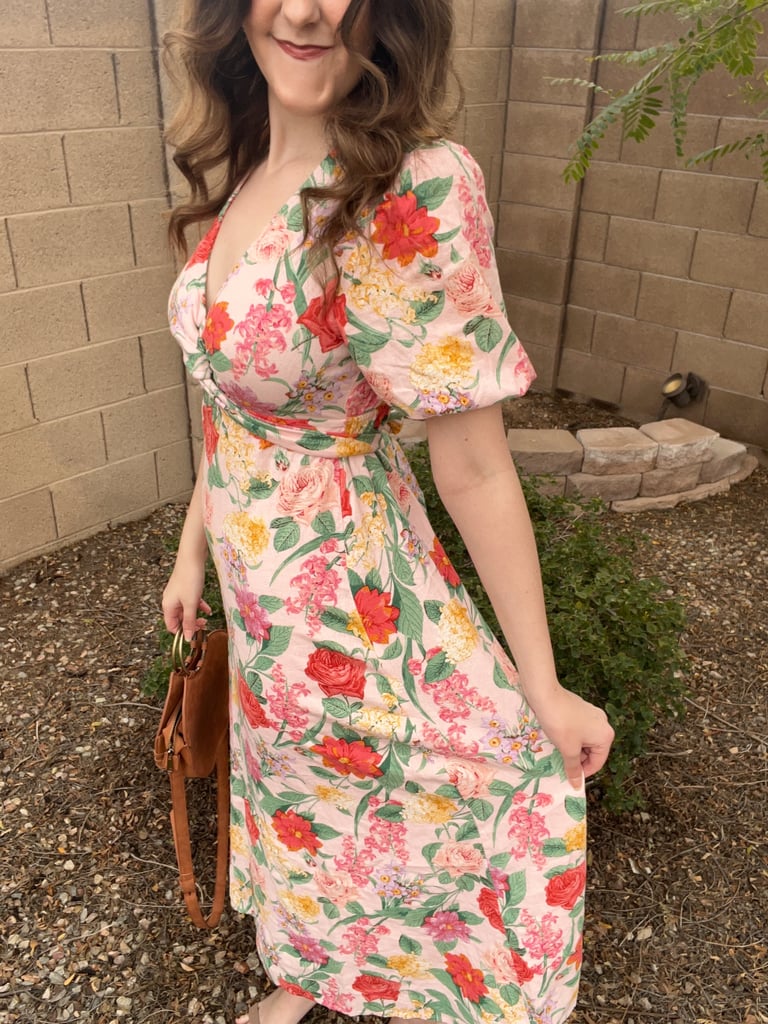 Additional Details
This Old Navy dress is available in US women's sizes XS–4X.
The style is made from a blended linen and rayon material, and care instructions recommend that users machine wash this cold in a gentle cycle and hang it dry afterward.
This floral maxi dress also features a tie accent detail around the back, so users can adjust the fit and tightness of the piece as preferred.
Rating:

Image Source: POPSUGAR Photography / Kyley Warren