Style Stories: The Topshop Dress That Helped Me Find Love
Style Stories: How a Vintage Topshop Dress Led Me to My Future Husband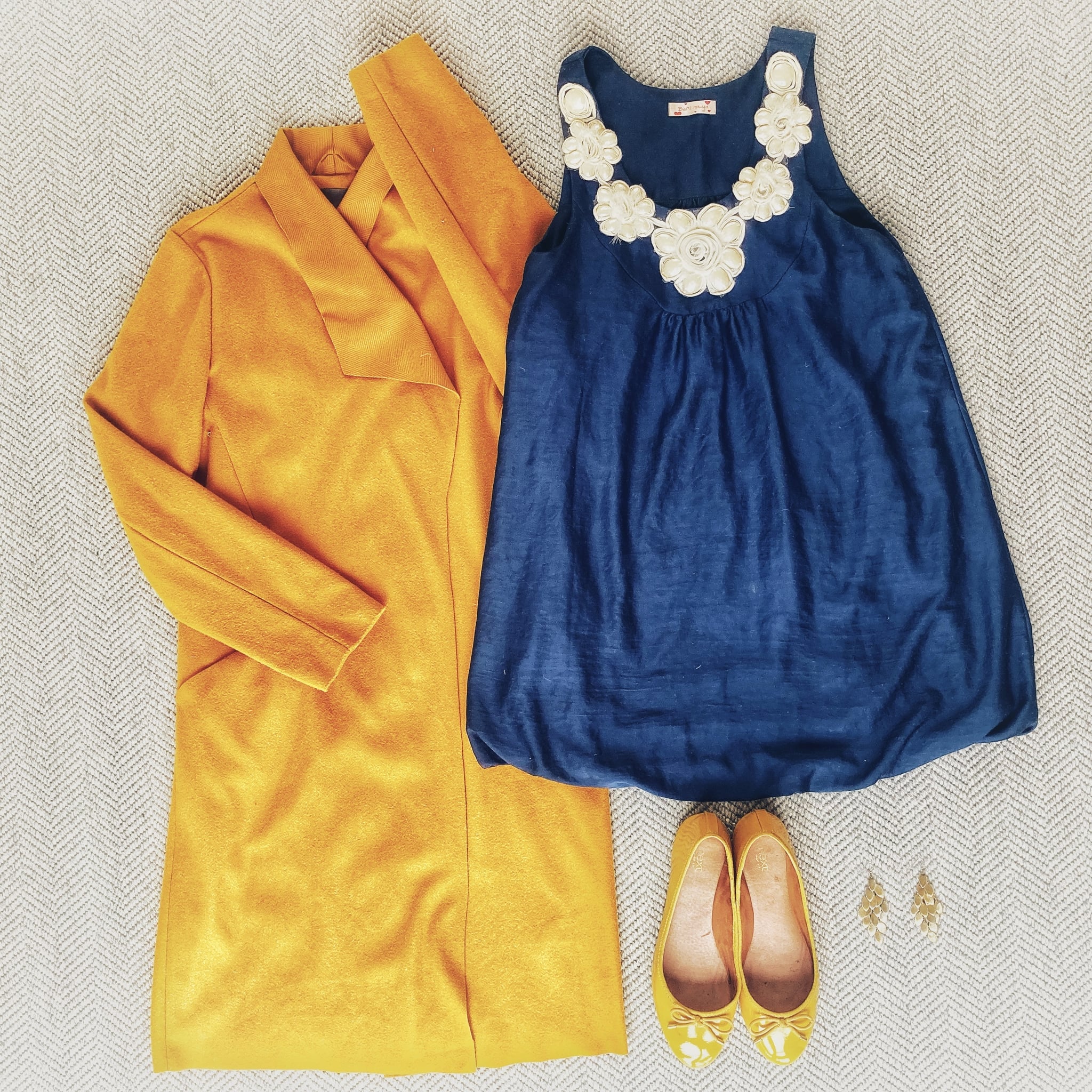 Fashion has a remarkable ability to shape our memories of an important person, place, or major event. Whether it's a piece of jewellery gifted from a loved one, a dress worn on an unforgettable night, or a handbag that validates your financial freedom — our clothes help to define who we are. Style Stories share the scandalous, wholesome, and hilarious moments when our style became an important character in the story of our life.
Having recently walked away from a relationship that left me a broken shell of my former self, dating felt like dangerous terrain that couldn't be trusted. A broken butterfly being forced from its chrysalis, on a diet of antidepressants, sleeping pills, and pure anxiety. I was sure that nobody would be interested in me. I even considered moving to a quiet mountainside somewhere and getting to grips with my future as a mother of cats. My friend, however, had other ideas. She was ready to drop kick me right back into the fray — with a well-meaning disregard for my fragility and a strong urge for me to learn that not all men are the same.
I found myself on an October evening, getting ready to go and meet someone. I shakily applied my signature heavy mascara, something I still do to this day, but now only for special occasions. My hair, then blonde (nowadays it lives in its natural state of dark auburn brown), was "done", and it was time to get dressed. My wardrobe at the time consisted of a lot of Dari Meya, commonly found in Topshop (RIP) throughout the early Y2K era, and now only surviving on eBay and Shpock.
Despite my wardrobe being full of Topshop special guest labels, they never saw the light of day on my actual body because of controlling relationships. So I picked out a navy-blue, taffeta-effect, bubble-hem dress (the label says polyester, for full disclosure), complete with huge cream flowers around the neckline that were made from oversize beads and tulle, and paired the dress with my best chunky Pat Butcher earrings — a true noughties vision. I completed the look with tights and blue t-bar leather flats (I was devastated the day they broke for good; I flipping loved them). Then, I mixed the noughties dress and accessories with a '60s-style mustard coat that I felt really channelled my inner Twiggy — however mistaken I might have been in that notion.
With my confidence still in shreds, and masked by my makeup and outfit, I went to meet the man. Overthinking everything, I reread the text I'd sent him with my outfit description so he could identify me and thought that he might not show up. "I'm wearing a blue dress with big cream flowers, blue shoes, and a vintage yellow coat." In my mind, I sounded like a cross between Big Bird and a Smurf. But outside the doors of Bath Abbey, where we'd agreed to meet, there he was.
At the end of the date, he calmed my anxieties by saying, "I really like your dress," and I realised that he could actually turn out to be a good guy. He then moved in for a kiss and backed out, before turning it into an awkward air-kiss-swerve. That surprisingly successful first date turned into a second date the following weekend (me also in Dari Meya, but this time a silver-and-black satin shift dress) — and seven months later, I moved in with him. We've now been married for nearly a decade, and we still laugh about that messed-up first kiss.
I continued to wear the Dari Meya blue dress with the flowers a lot after we first met, and my husband came to affectionately refer to it as "the first-date dress". It made a huge number of appearances during our first (and probably best) holiday we've ever had as a couple to Portugal, and it was my outfit of choice for our housewarming party when we moved in together. I'd wear it out on nights with our friends, who would frequently point, nod, and announce "It's the first-date dress!" when I wore it in their presence. I even continued to wear it until I was heavily pregnant with my first child; my bump fit perfectly underneath the room made by the bubble hem. I didn't even care that bubble hems were a long-gone fashion trend, because I loved the dress and it had come to mean so much to me — I've always worn clothes I love, whether they're on trend or not. Sadly, the cleavage I developed after having two children meant I never returned to a prenatal size, and the first-date dress no longer accommodates my boobs.
With every wardrobe clear-out that has taken place in the 13 years since it became "the first-date dress", I can't bear to get rid of it. It has its own special place in my wardrobe, and even my children know its nickname and significance. It's so much more than just an old dress from a defunct label that was once fashionable. It's become symbolic of a broken person learning to smile and to trust again and of finding the missing piece of the puzzle that was thought to not exist. "The first-date dress" gave me an understanding that even if that lost piece hadn't been found, an inner strength will break through and make everything alright — just like Sansa Stark, who happily queened it out alone, except I would be in thrifted fashion rather than medieval fantasy get-up. My first-date dress will be with me forever, bringing smiles and memories every time I see it.
Image Source: Lucy Wigley