Tinashe Wears Green String Bikini in "Needs" Music Video
Tinashe Struts Through the Supermarket in a String Bikini For Her "Needs" Video
Tinashe is keeping cool in the freezer section this summer. On Aug. 18, the singer released the music video for her song, "Needs," in which she confidently hits the supermarket aisles in a green string bikini. Unlike the sweats most of us wear to pick up our groceries, Tinashe's figure-hugging ensemble was a sartorial ode to summer.
The plunging halter top featured dramatic side cutouts held together by three rows of string ties along her back. The singer continued the monochrome look with a matching pair of string bikini bottoms layered underneath a fuzzy green micro-skirt. She completed the outfit, styled by Yasi Guilani, with a pair of stiletto boots in avocado green and white.
"Thank you so much for everyone who made this one happen !!" Tinashe captioned a clip of the video on Instagram. As she twerked, skipped, and rode through the supermarket aisles in a shopping cart, Tinashe gave a glimpse at her swimsuit from all angles. From the front, the crop top boasted a ruched neckline. From the side, the bikini revealed lengthy string ties adorned with gold hardware. Guilani completed Tinashe's outfit with layered gold necklaces, hoop earrings, a gold body chain, and a green-and-white baseball cap.
In a surprising twist, Tinashe had an outfit change à la Lady Gaga at the 2010 MTV VMAs less than halfway through the video. Keeping with the supermarket theme, she spread herself out in the deli meat section while wearing a bikini made entirely of sliced ham and turkey cutlets. While it's unclear whether she could actually sit up or walk around in the unconventional design, the wardrobe department certainly kept style and creativity in mind when creating the swimsuit. Each slice of meat was layered artfully to create the illusion of ruffles.
In February, the singer gave a sneak peek at her summer wardrobe in a pair of neon bikini bottoms for her 30th birthday celebration. Though most celebrities have made 2023 the year of the bikini regardless of the season, Tinashe was certainly one of the first to proclaim her love for the holiday-ready style.
Ahead, see close-ups of Tinashe's bikinis in the new "Needs" music video.
Tinashe's Green String Bikini in the "Needs" Music Video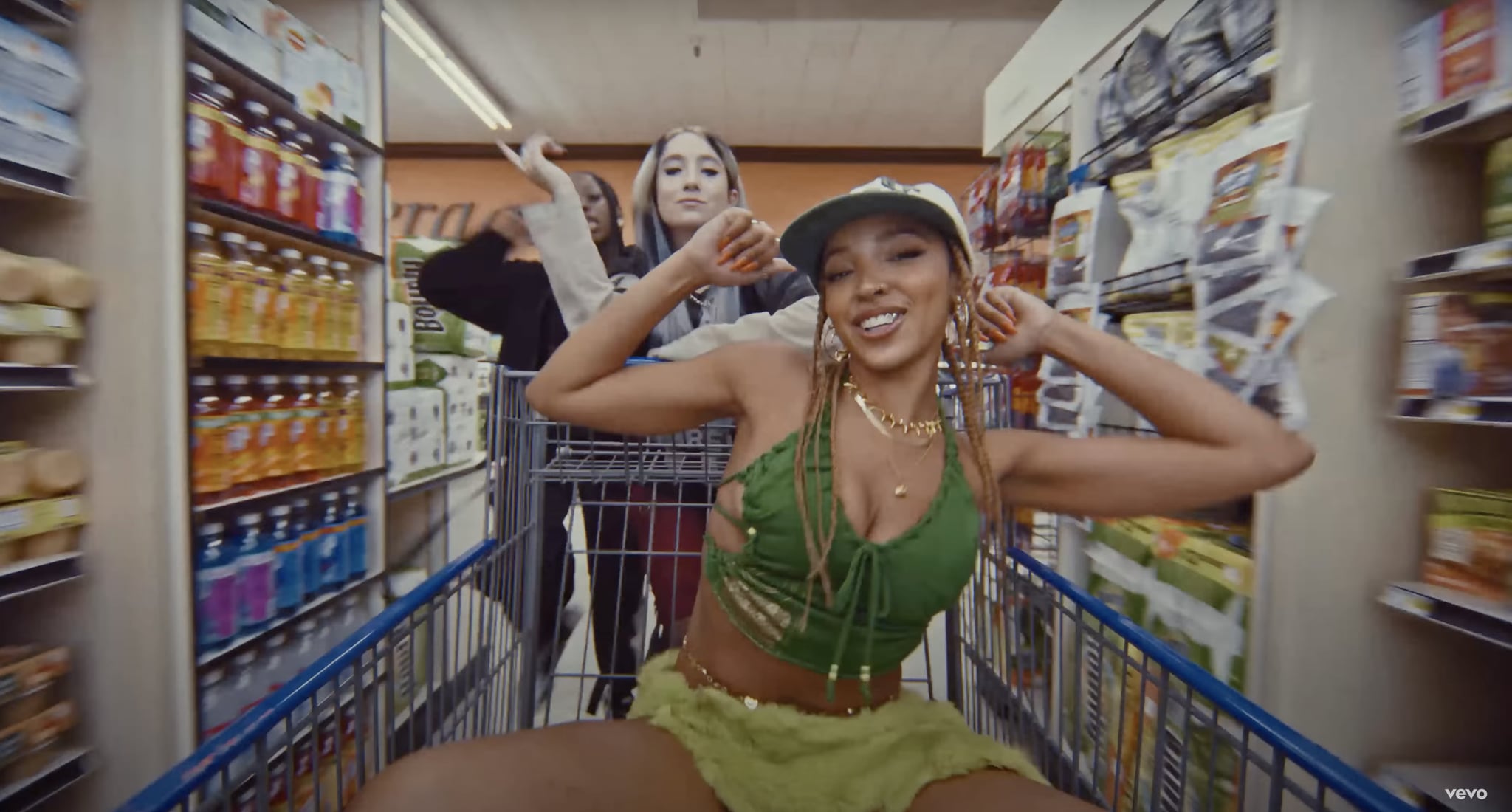 Image Source: YouTube user Tinashe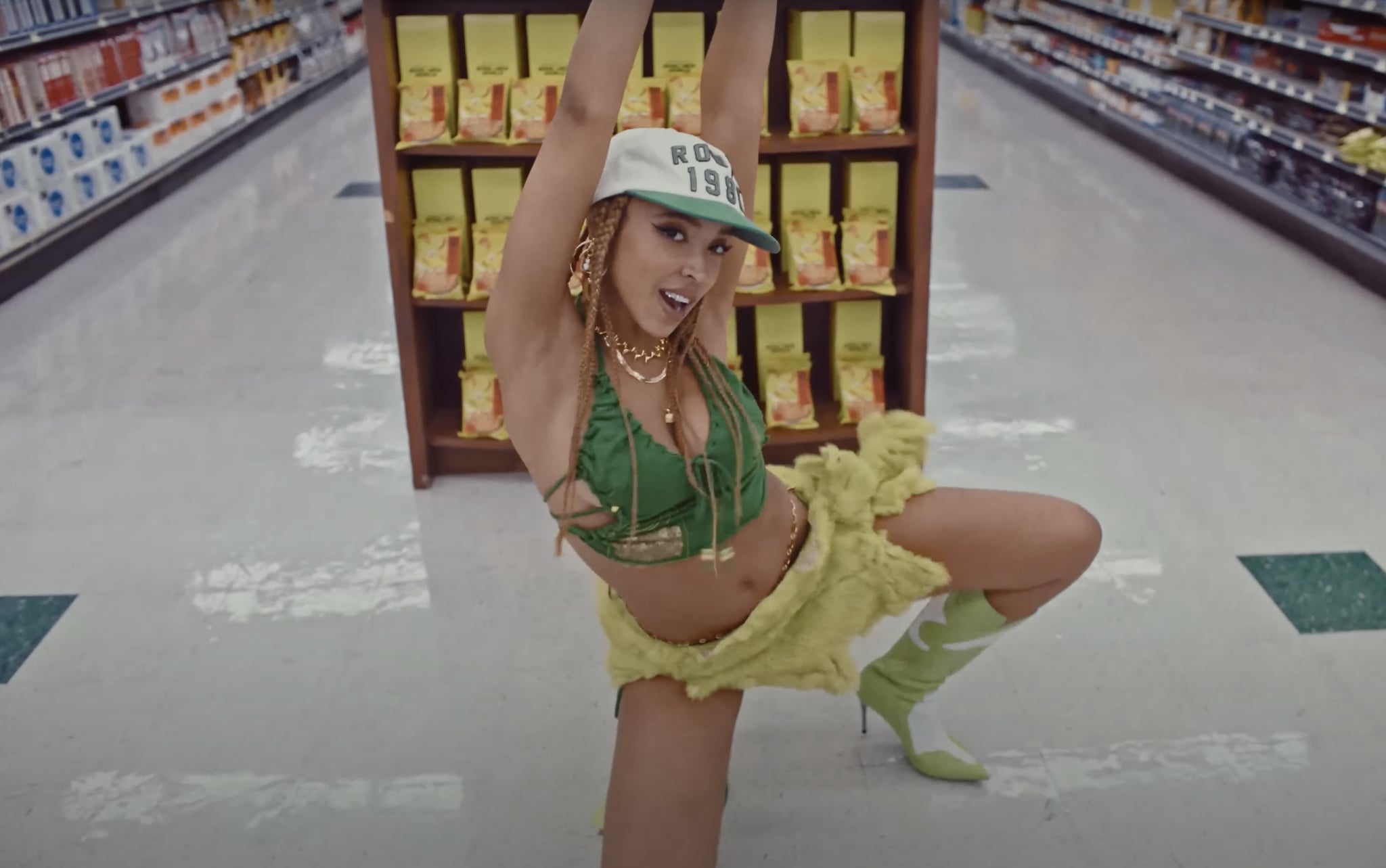 Image Source: YouTube user Tinashe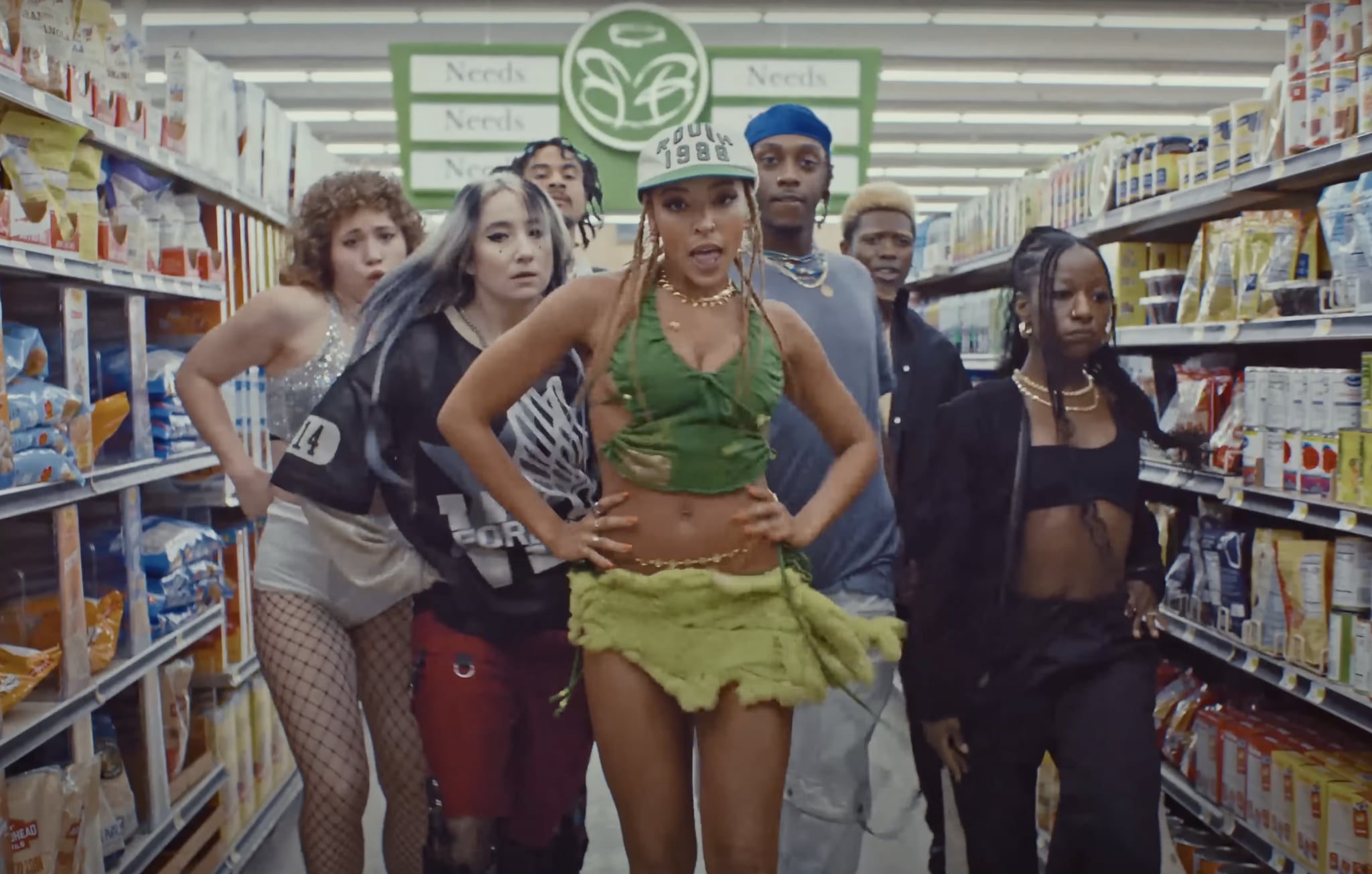 Image Source: YouTube user Tinashe
Tinashe's Deli Meat Bikini in the "Needs" Music Video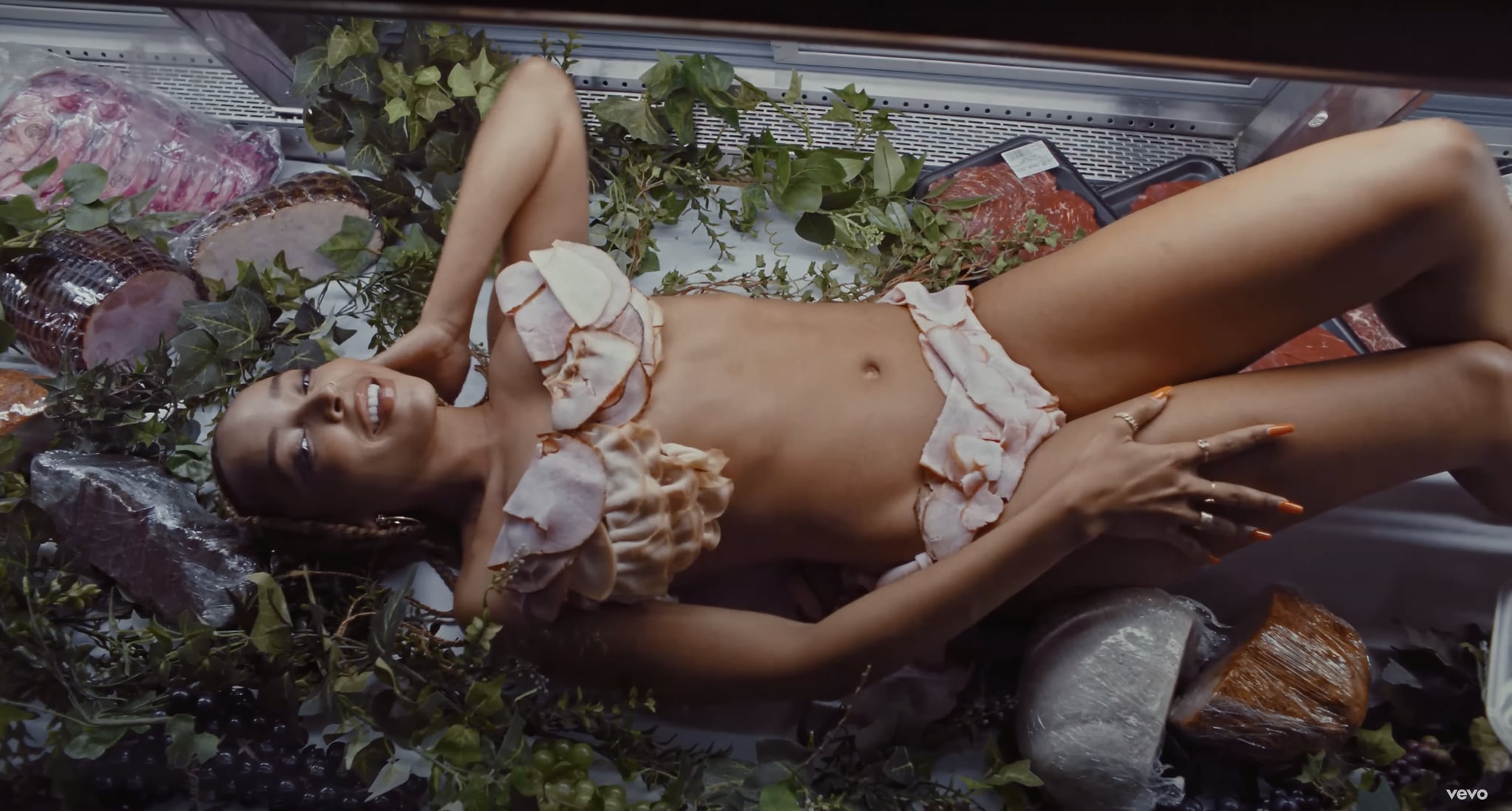 Image Source: YouTube user Tinashe