Barry's Bootcamp Prices 2019
Everything You Need to Know Before Trying Barry's Bootcamp — Including the Price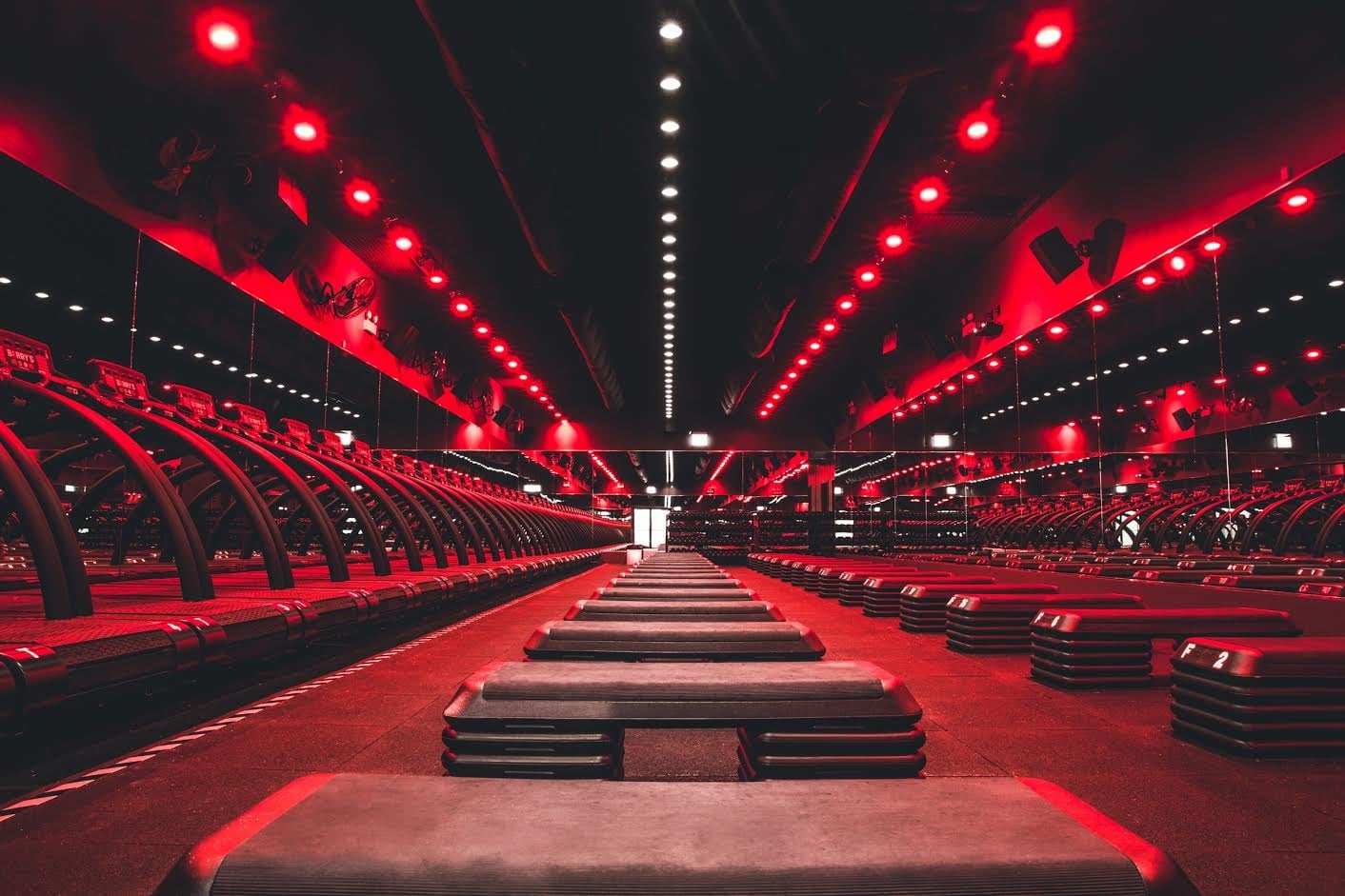 Barry's Bootcamp is one of our favourite workouts because of how intense and thorough it is. We love a good sweat sesh! If you're looking for a new fitness class to try in 2019, why not give one of the old reliables a chance if you haven't already? Whatever your fitness goals might be, trying a new group fitness class to burn some calories is always a good idea. If you want to give Barry's Bootcamp a shot, here's what you need to know before your first class, including how much you can expect to pay.
What Is Barry's Bootcamp?
Barry's Bootcamp is incredibly popular in the U.S. and has six locations in the U.K. — five in London, one in Manchester. It's the ultimate high-intensity workout that combines cardio with strength training. You have two class options: Original and Double Floor. Following the Original format, you'll split your time between running on the treadmill and weightlifting; Double Floor allows you to remove the treadmill from the equation and focus entirely on strength training.
The studios have a signature red-light treatment — so it's a little dim — which keeps you focused on your workout and no one else's. The music is also cranked up so there are minimal distractions, and you're just hearing that on top of your instructor's encouragement.
What Is a Typical Barry's Bootcamp Class Like?
An Original class is 50 minutes long, with 25 minutes on the treadmill and 25 minutes of strength training, while a Double Floor class devotes the entire 50 minutes to strength training alone. Each class will vary based on who your instructor is and what music they've chosen, but expect a really high-intensity workout that will keep your body moving at all times.
Barry's Bootcamp classes are for everyone, despite being pegged as a difficult workout. You can adjust the exercises to meet your needs and work at your own level and pace. And while there's a heavy focus on pushing yourself in the weight training, you are encouraged to lift weights that feel right for you to get the most out of your workout. Still, each class burns up to 1,000 calories and produces a lot of sweat, so remember to drink plenty of water.
How Much Do Barry's Bootcamp Classes Cost?
Typically, Barry's Bootcamp pricing varies by region, but in London, each studio is priced the same. The cost per class varies depending on whether you choose to pay for a single class, or opt for one of their monthly membership options. Prices start at £22 per class. You can also buy packs of classes to reduce the cost per class; for instance, a 10 pack of classes will cost you £198. The membership packages have three options — each are allocated a set number of classes that must be used withing a 30 day period. For example, a 12 class monthly pack costs £211, and a 30 class monthly pack costs £325.
What Else Do I Need to Know?
Barry's Bootcamp rotates its schedule every day, so you can, in theory, work out several days in a row and target each area of the body. Mondays are arms and abs; Tuesdays are lower-body focused; Wednesdays are chest, back, and abs; Thursdays are abs and butt; Fridays are total body; Saturdays are upper-body focused; and Sundays are total body.