Busy Philipps on Exercise and Anxiety June 2018
Busy Philipps Exercises Every Damn Day, and Credits These 3 Things For Alleviating Her Anxiety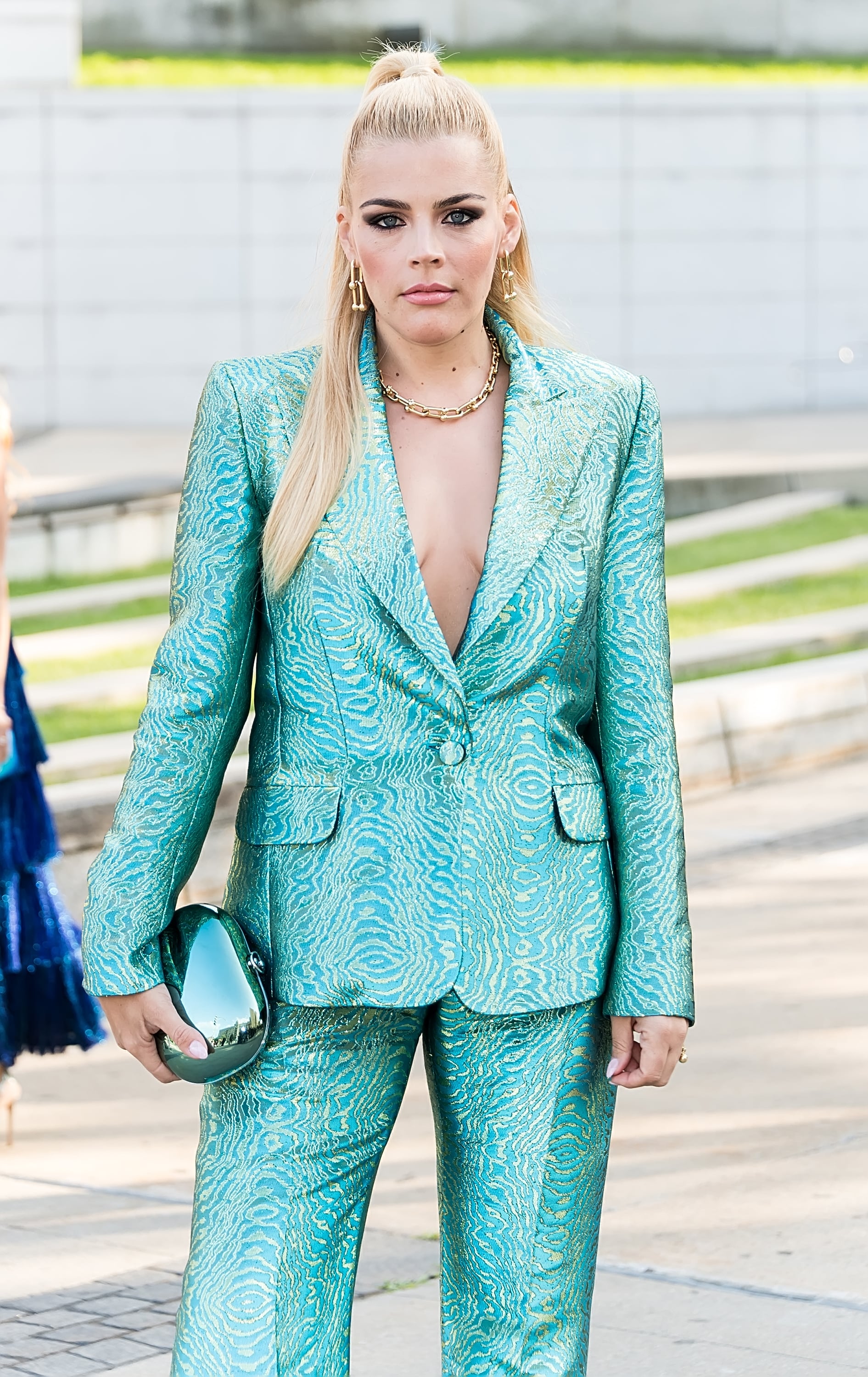 A wise woman named Elle Woods once said, "Exercise gives you endorphins. Endorphins make you happy," and people all over nodded in agreement. One person who can attest to that statement is Busy Philipps, who credits intense daily workouts for keeping her mental health in a stable, positive place. In the July/August issue of Health, Busy opened up about her struggle with anxiety, and how at a early age, she came to understand that heart-racing, mind-shaking feeling that comes with it.
"I grew up in a family where mental health issues are. . . we've got 'em! I've had that since I was a kid — racing thoughts, unable to get control of my thoughts, spinning out into paralysis of not being able to do anything and crying hysterically about it, or just feeling totally helpless," the 38-year-old actress explained.
But like many of us have figured out ourselves, exercise is a wonderful thing for the mind. "For me, getting the endorphins and the sweat every morning is part of what I think helps me keep it in check," Busy said of her anxiety. "I've also done acupuncture for it; the infrared sauna helps, and the CBD and THC gummies, which I'm a very strong proponent of now." (She's also a huge fan of regular gummy bears!)
So, she's working out seven days a week and she's on the Whole30 diet, but it's about the mental and emotional benefits, not necessarily the physical benefits. In fact, Busy has even ditched the scale because "it was giving me anxiety and really affecting my mood." She realised she didn't need to see a number to see her progress, she feels it in her body — plus fitting into "a pair of vintage Levi's" always helps!
Working out is cathartic, but it will never become a chore or something that Busy feels she has to do. "If I wake up and I'm exhausted and I can't f*cking do it, then I'll give myself a break," she said of rest days. "I also think there's a point where I know to push through, 'cause I'll feel better after I do it. The best thing you can do if you're hungover is work out, and then you feel 100 percent better — even if you're still drunk when you get on the SoulCycle bike." (Editor's note: I tried this, it didn't end well. Approach hungover workouts at your own risk.)