Fly LDN Yoga Review
I Did Yoga in Front of a Giant Nature Screen, and It Was Chill AF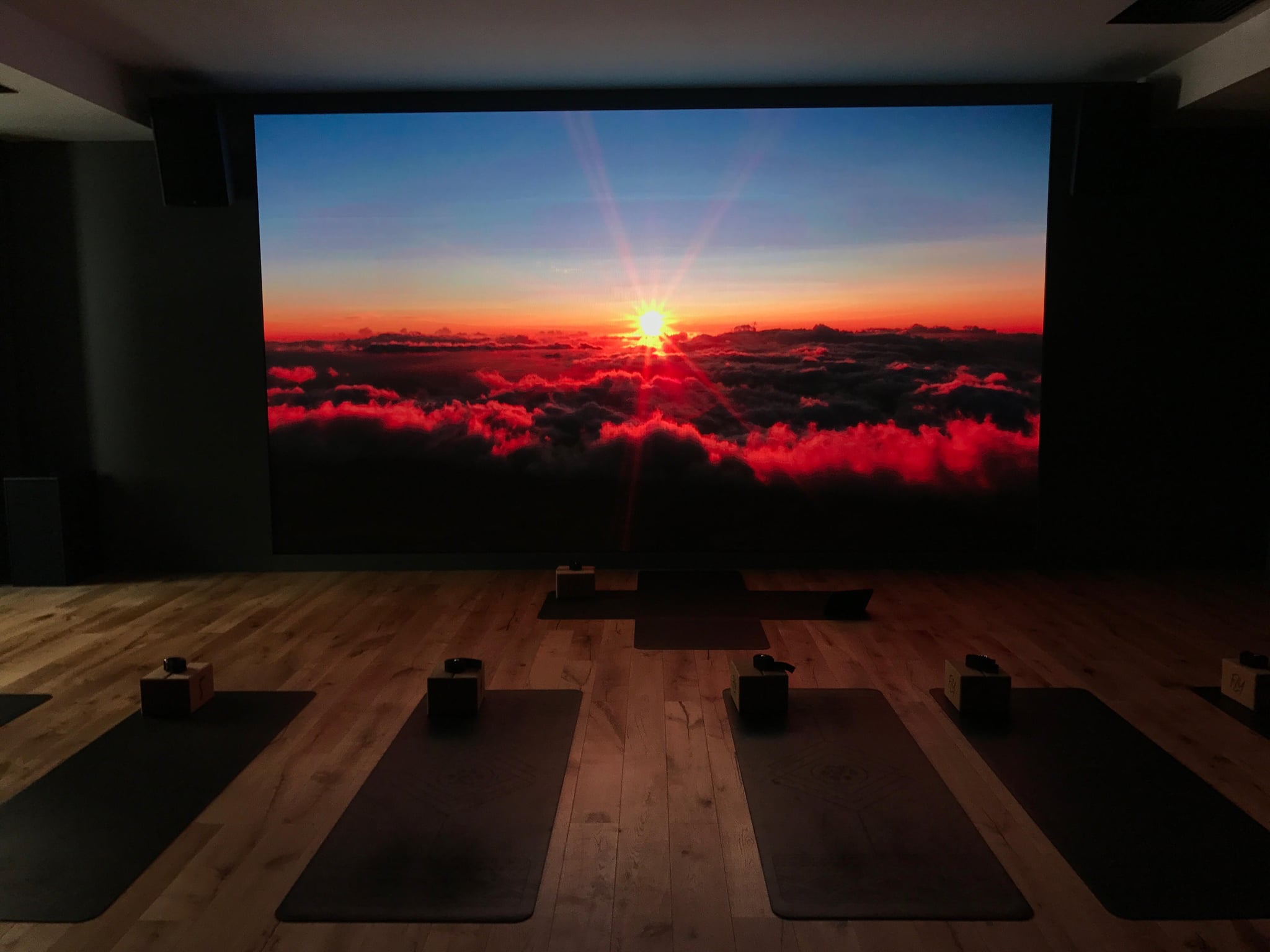 Enduring the London tube on an unusually busy day was enough for me to need a 45-minute break that removed my soul from the city and placed it smack bang in the middle of nature (or in this case, a yoga studio with a giant screen displaying views of nature). Meet Fly LDN, the new yoga studio in the heart of London that isn't like the others.
Fly LDN prides itself on not having cliquey etiquette, going back to basics with a high standard of teaching and making people forget the hustle and bustle of city life for a brief period in their day. I'm not a gym-goer, I'm not able to do intense circuits or CrossFit, but I can do yoga. So when I saw Fly LDN's studio, complete with a with a nature slideshow throughout the class, I had to try it, and no surprise here, I can't wait to go back.
I did the Base Flow with Eleanor, focusing on arm movements and slowing down the flow, which is perfect for beginners. Admittedly, I did worry whether this class was going to feel like the screen was the main focus rather than the actual yoga, but this wasn't the case at all. It was a proper class with plenty of focus on technique, and the backdrop was just a bonus to make everyone feel chilled out.
The screen had a high resolution, making the experience feel hyperrealistic, so expect to flow with lakes, sunsets, oceans, mountains, basically every nature vibe you can think of. The music was a well thought out mix of fun, relaxing, and upbeat tracks. The only downside was that the class felt too short (to be honest, I could have stayed there all afternoon) at 45 minutes! If you're used to an hour-long class of dynamic flow, I recommend doing the 75-minute class instead, and it only costs £10 for your first class, so there's no excuse not to try it out.
If you're looking for something a little different to switch up your yoga setting or want to try it for the first time, this studio will truly transport you out of the busyness of daily life and into the calming settings of nature.
Image Source: Fly LDN
Image Source: POPSUGAR Photography / Tori Crowther