Gluten-Free, Vegan, Dairy-Free Chocolate Tart Recipe
Meet the Chocolate Tart That'll Do More Than Satisfy Your Sweet Tooth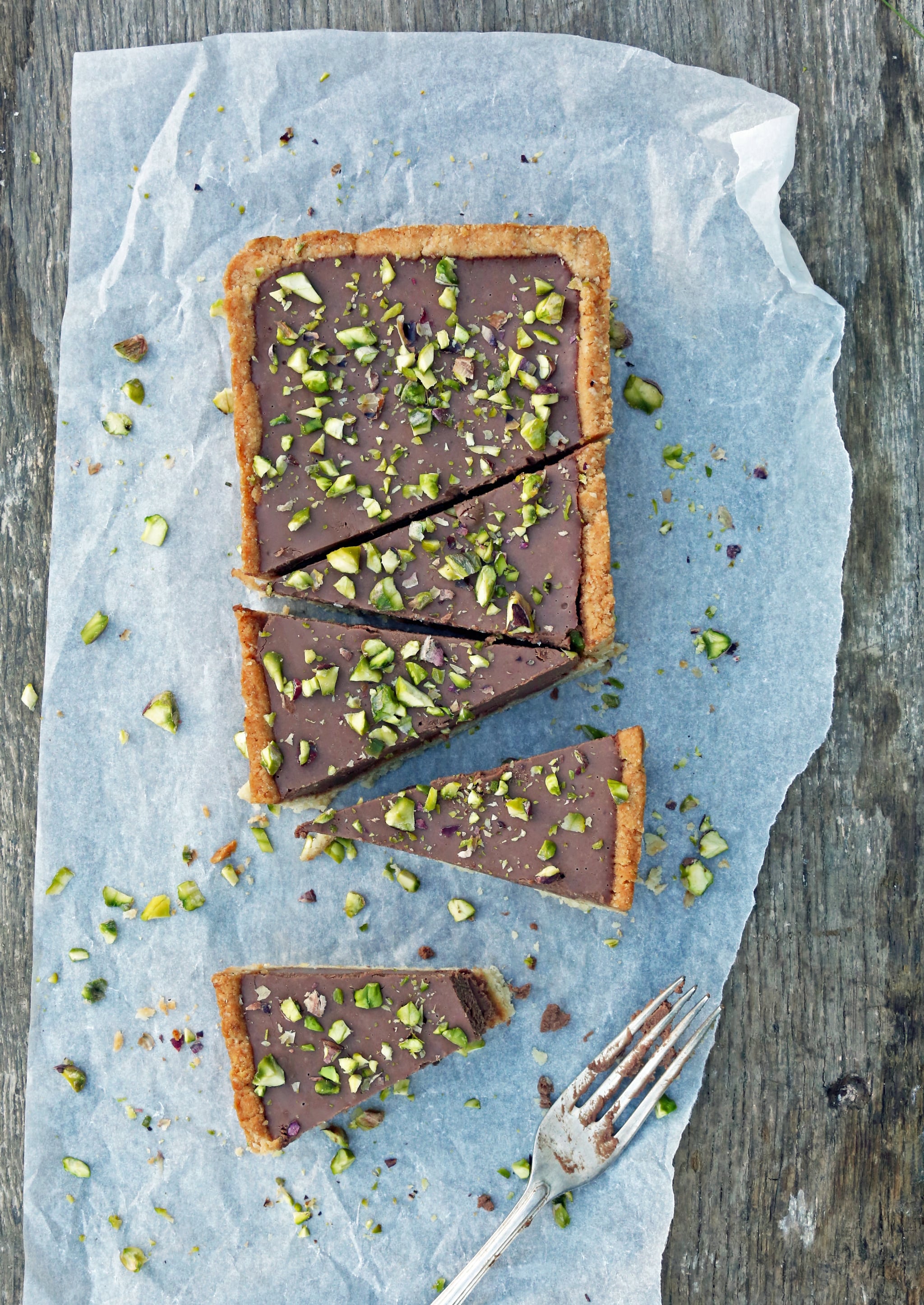 When the cold weather sets in, there's nothing more enjoyable than sitting down to a hot brew and a slice of something sweet and home-made. This delicious chocolate ganache tart does just that; not only are you satisfying your sweet tooth with a healthy, natural alternative to refined, processed sugar and giving your immunity a healthy boost against seasonal bugs with micronutrient rich dose of manuka honey, it's also gluten- and dairy-free so almost everyone can have a slice!
Chocolate Ganache Tart
Natasha Corrett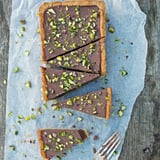 Ingredients
Ganache Filling
50 g coconut oil
200 g coconut cream
2 heaping tablespoons Manuka honey (this recipe uses Manuka Health honey)
20 g raw cacao powder
1/4 teaspoon vanilla essence
Pinch salt
10 g pistachios (For garnish)
Tart Base
200 g ground almonds
1 small egg
Pinch of Salt
Directions
Start by pre-heating your oven to 200°C/ 400°F/180 Fan and line an 8-inch loaf tin with parchment paper.
For the tart base beat the egg, add to the ground almonds and a pinch of salt, then mix together until the ingredients come together into a ball.
Put your dough into the pre-lined loaf tin and press it up the sides so it's really compact. Aim for it to be about 1/2 cm thick and 1 inch high on the sides of the pan.
Place the tin in the oven and bake it for 20 minutes until golden.
Take the tart base out of the oven and leave to cool.
While the tart base is cooling, melt the coconut oil on low heat in a pan and whisk in the coconut cream gradually until combined.
Add in the Manuka honey, raw cacao powder, salt, and vanilla essence, and whisk until they're mixed in.
Pour the ganache into the tart case carefully, taking care not to go over the sides of the crust, and put into the fridge for 2 hours until set.
To finish, chop the pistachios and sprinkle over the top.
Information
Category

Desserts

Yield

8 slices