Keto Caramel Pecan Cookie Recipe
These Caramel Pecan Cookies Taste Just Like Your Favourite Pie — and They're Keto-Friendly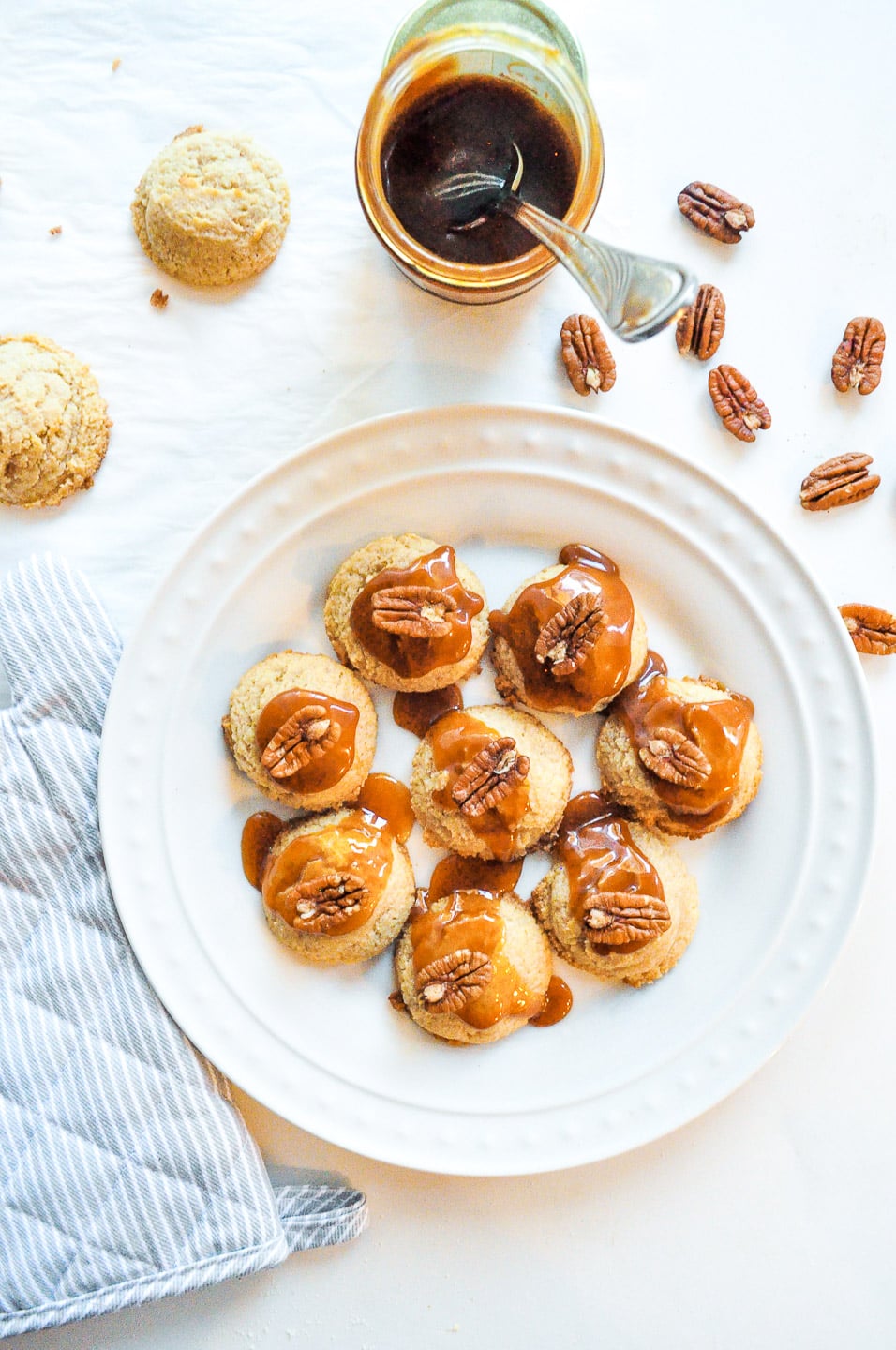 The holidays are fast approaching, and while we all know pumpkin pie holds a special seat at the Thanksgiving table, as well as at many holiday parties, I personally believe pecan pie deserves just as much love during this festive time of year. Who can resist the crunch of roasted pecans bathed in luscious caramel? Not me.
If you're on the keto diet, you might be thinking, "Don't remind me," but the party doesn't have to end after you've eaten all the turkey and low-carb appetizers and sides your stomach can fit. These delicious caramel pecan cookies deliver the same flavour as the classic pie and clock in at just three grams of net carbs.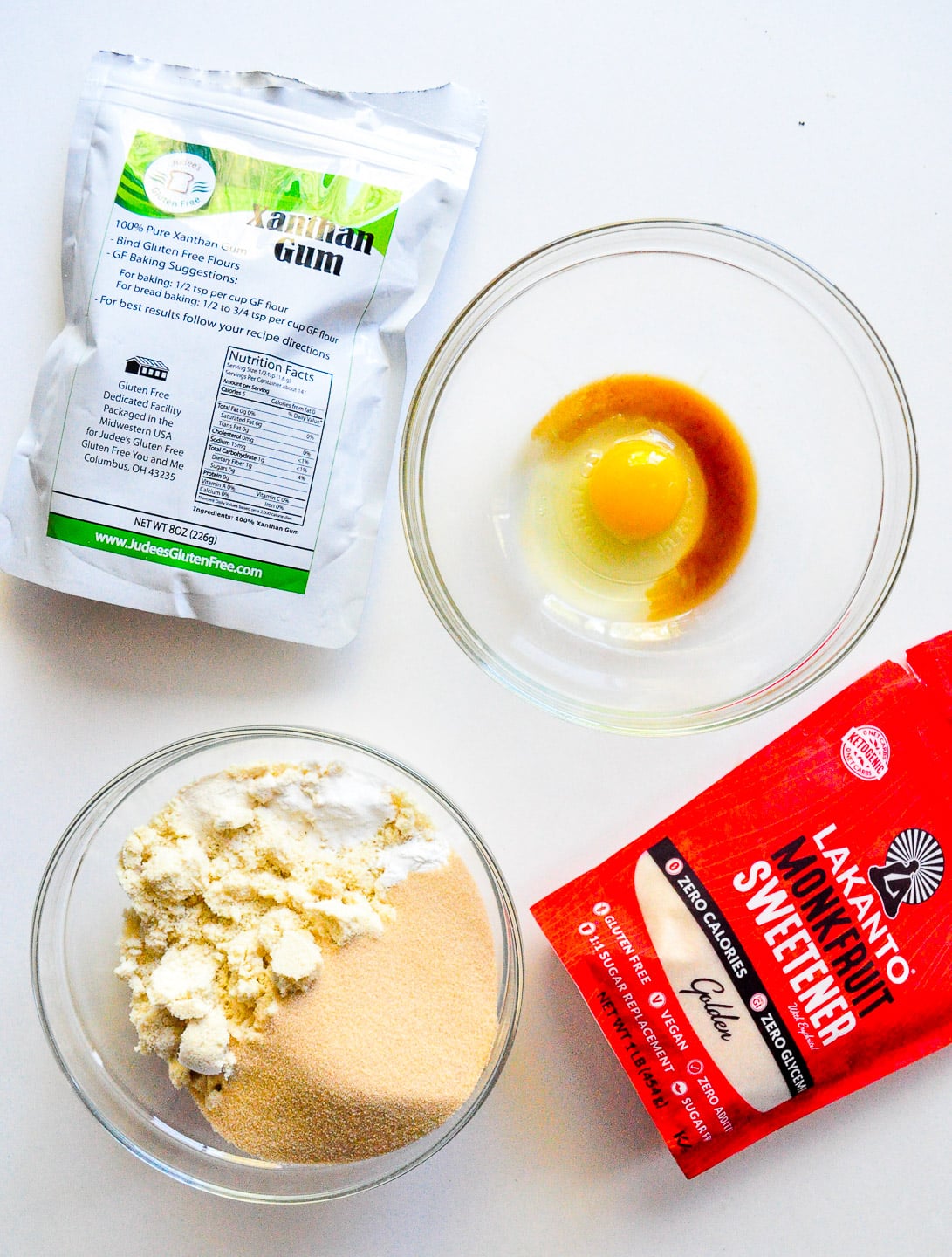 How can a keto-friendly cookie come close to a regular cookie, let alone a pie? I wondered the same thing, but it all comes down to two secret ingredients: xanthan gum and low-calorie sweetener. The key to a great keto cookie is picking a sweetener that doesn't have a weird aftertaste — I chose monk fruit.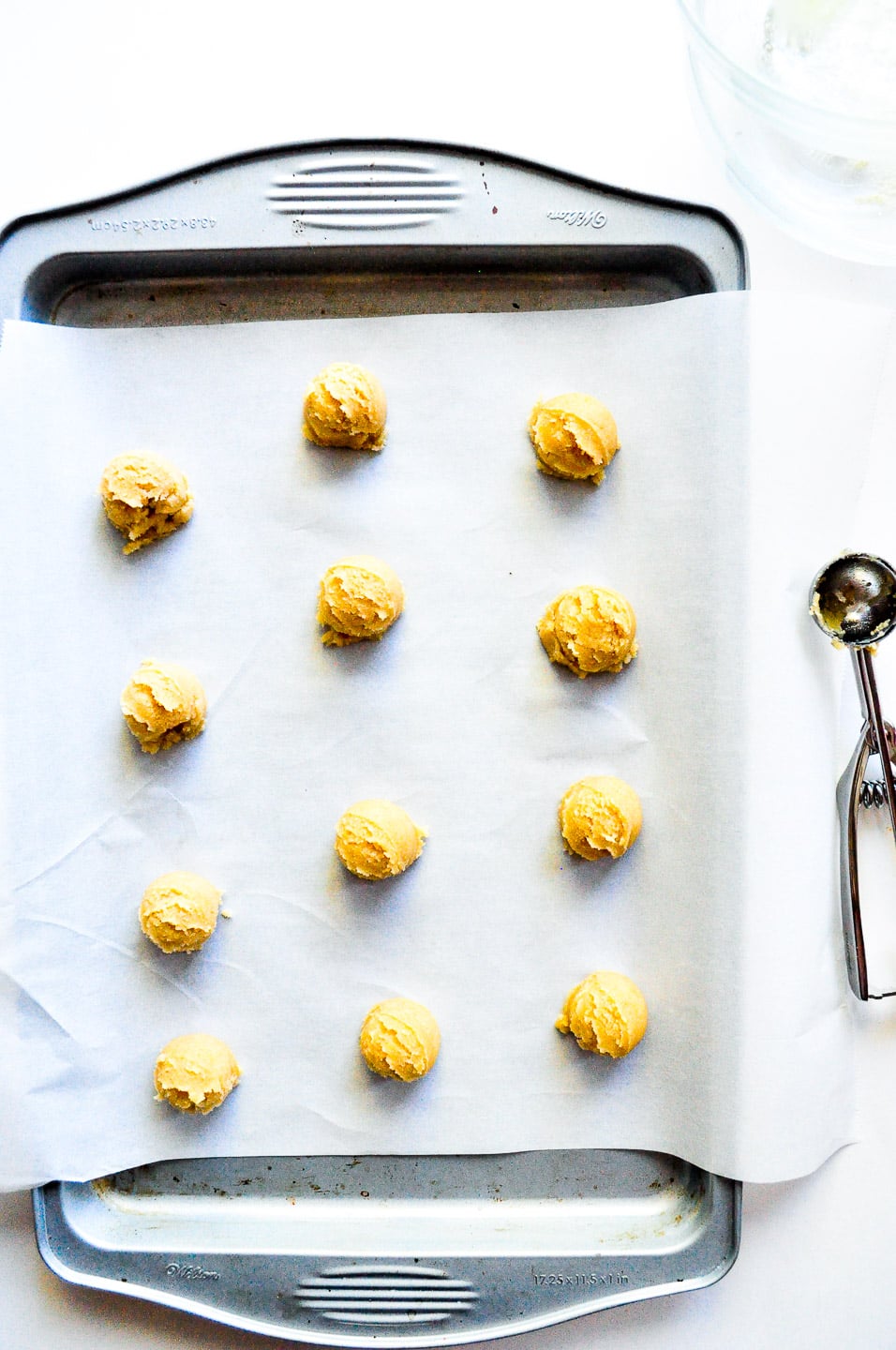 Once the cookies are baked, they're generously coated in a thick caramel that's also keto-friendly and topped with a pecan for a nice crunch. Everyone will want seconds because they're just that yummy. You're not going to want to turn your back on these once they're on the table.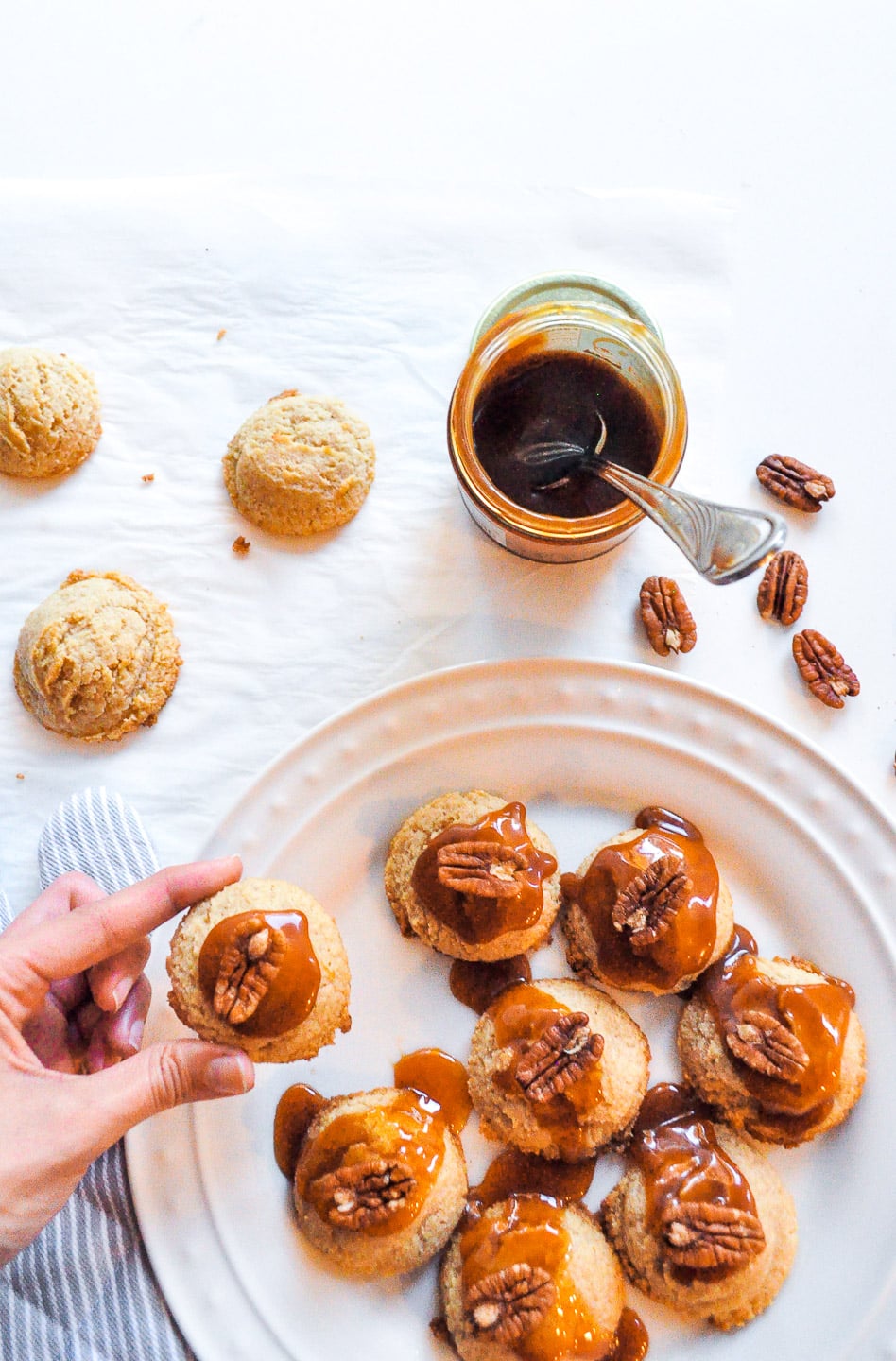 Keto Caramel Pecan Cookies
Original Recipe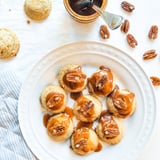 Ingredients
Cookies
1 1/2 cups almond flour
1/2 teaspoon xanthan gum
1/2 teaspoon baking soda
1/2 teaspoon baking powder
1/4 teaspoon salt
2/3 cup keto-friendly sweetener of choice
1 egg
1 teaspoon vanilla extract
1/2 cup unsalted butter, melted
Caramel
1/4 cup unsalted butter
1/4 cup heavy cream
1 tablespoon sweetener
Toppings
1/2 cup pecan halves
Directions
Preheat oven to 350° F. Line a baking sheet with parchment paper.
In a large bowl, whisk almond flour, xanthan gum, baking soda, baking powder, salt, and sweetener. In a small bowl, whisk together the egg and vanilla extract.
Add the wet ingredients into the dry and use a rubber spatula to incorporate. The mixture will seem extremely dry at this point. Slowly pour in the melted butter, mixing it in until a cookie dough consistency forms.
Use a cookie scoop to place the dough on the baking sheet, equally spaced apart.
Bake in the oven for 10 minutes.
While the cookies are baking, prepare the caramel. In a small saucepan over medium heat, add the butter and let it brown. This should take two to three minutes. It'll start to darken in color and smell nutty.
Add heavy cream to the butter and bring to a gentle boil; reduce heat to simmer for a minute. Add in sweetener and continue to stir over low heat for three to five minutes, just until it starts to thicken.
Remove the caramel from the heat and pour into a jar.
When the cookies have finished baking, remove from the oven and allow to cool for five minutes. Add about a teaspoon or so of caramel on top and garnish with a pecan.
Information
Category

Cookies, Desserts

Yield

20 cookies

Prep Time

15 minutes

Cook Time

25 minutes

Total Time

39 minutes, 59 seconds
Nutrition
Calories per serving

150
Image Source: POPSUGAR Photography / Hajar Larbah