Lemon Water & Constipation
Another Reason to Love Lemon Water: It Can Help With Constipation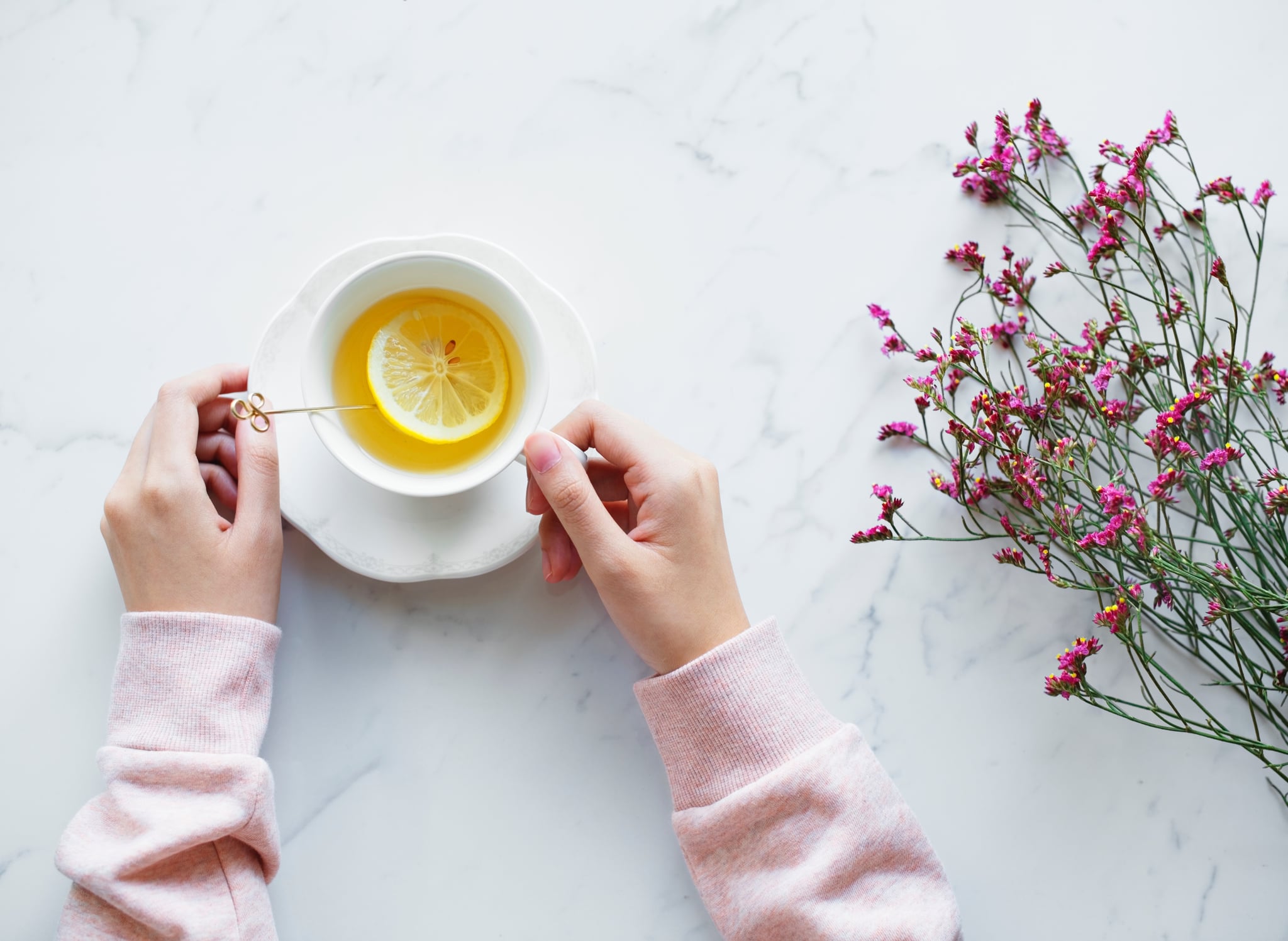 Just in case you needed another reason to love lemon water, turns out that it can also be the solution to your bathroom woes. To start off, constipation can be a result of not drinking enough water, not consuming enough fibre, or other lifestyle habits, like lack of exercise. Although you should make those healthy changes accordingly, a simple at-home remedy is drinking lemon water.
According to certified clinical nutritionist and personal trainer Autumn Bates, "Lemon juice can stimulate digestive enzymes that assist with elimination," and therefore can be helpful for constipation relief. Basically, the fruit's citric acid can give your digestive system the kick it needs, similar to the effects of coffee.
In this case (and any case), the best way to get the most health benefits out of lemon water is to add at least half a lemon (sliced) to eight to 10 ounces of warm water. The warm temperature helps extract vitamin C and polyphenols from both the lemon and its peel, which can benefit your body beyond constipation relief. Drink up!