Mango Coconut Vanilla Protein Smoothie
Lose Weight and Debloat With This High-Protein Mango Coconut Smoothie
If you've seen one smoothie recipe, you've seen them all, amiright? Nope! This smoothie recipe is different because it literally tastes like melted ice cream, but is dairy-free and has only 19 grams of sugar. It comes out perfectly sweet and satisfying every single time. Grab your blender and whip up this refreshing, indulgent, silky smooth mango coconut vanilla smoothie.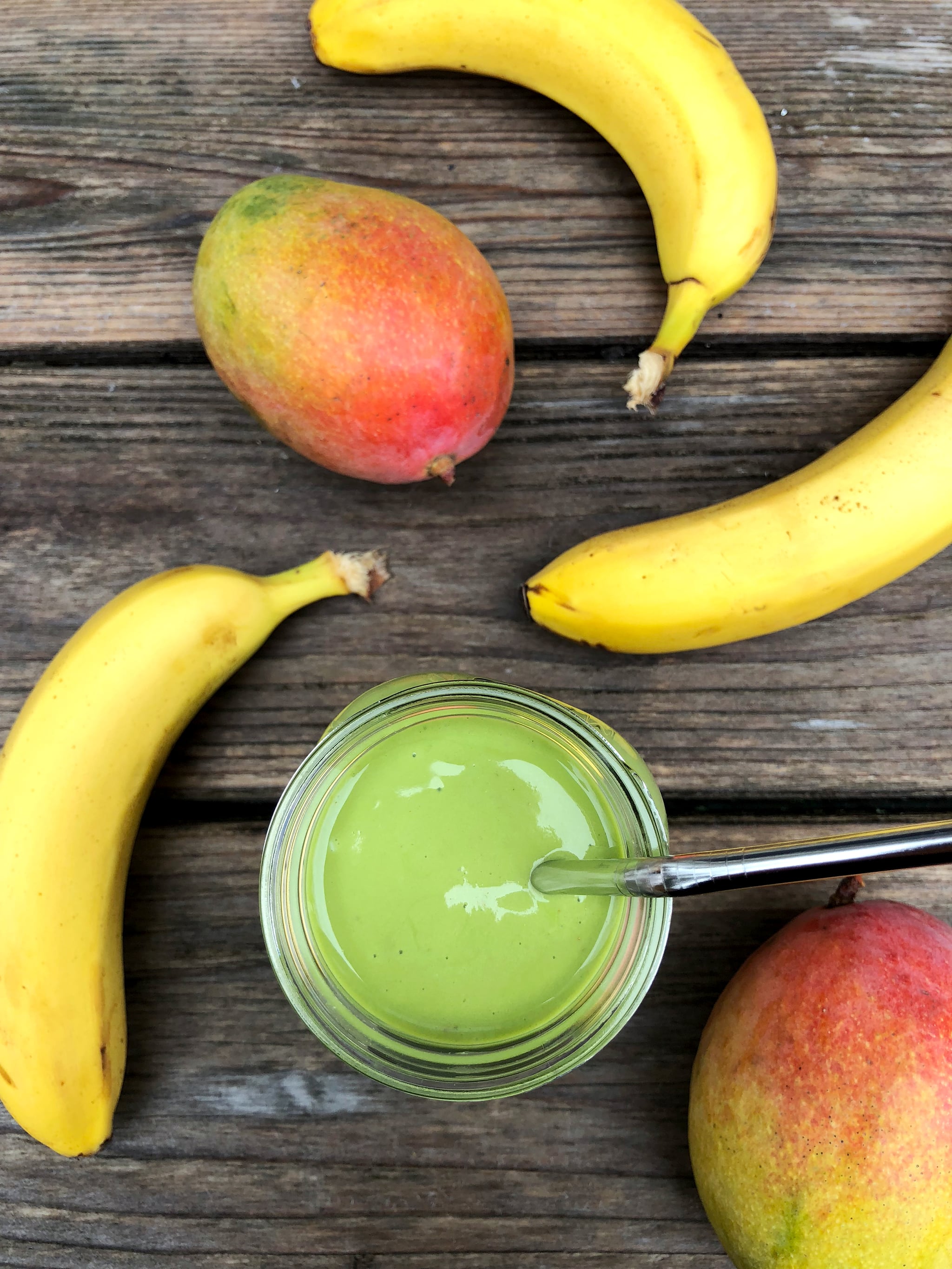 While your taste buds will be screaming at your straw to get in the glass already, your brain will be thinking, "Damn, I made a smart choice!", because this 340-calorie smoothie can help you lose weight. With almost 25 grams of protein and a whopping 11 grams of fibre and 11.4 grams of fat, this trifecta is perfect for helping you stay satiated all morning, in order to consume fewer daily calories.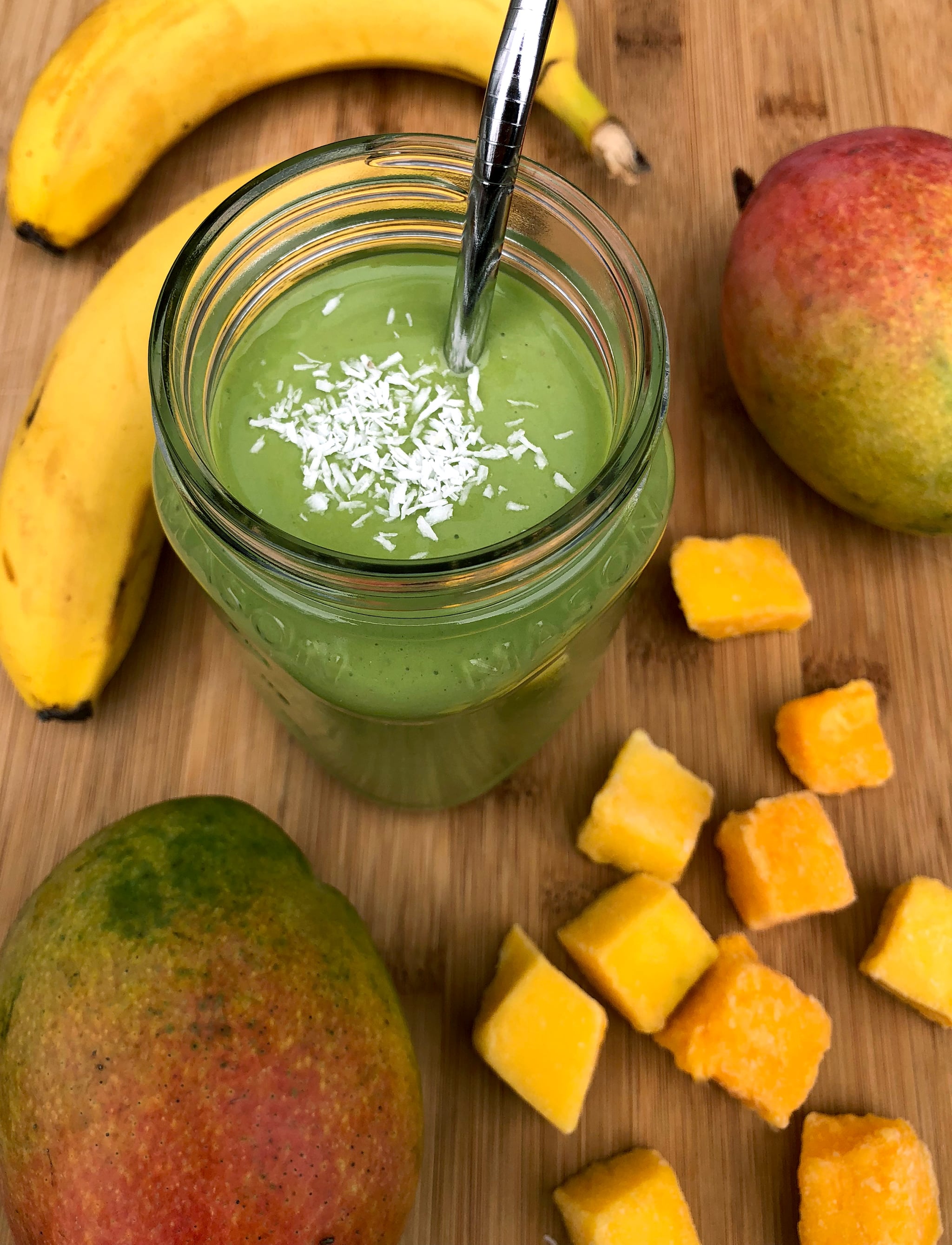 Not only that, mangoes also offer cancer-preventing, immunity-boosting antioxidants, and their high levels of fibre and vitamin C can help reduce your (bad) cholesterol levels, and prevent bloating caused by constipation. Mangoes also contain enzymes (like papaya) that are good for breaking down protein, which also aids in digestion. Bananas offer potassium, a mineral we need to maintain a healthy balance of the fluids in our body, and to keep our nerves and muscle functioning properly.
The almonds not only offer creaminess, but calcium, healthy fats, and protein as well. Why is this smoothie green, you ask? There are also two cups of raw spinach in this recipe, because we could all use extra greens. The spinach offers calcium, folate, a little bit of iron, magnesium, and surprisingly, vitamin A. You can't taste it at all, though, we promise. All you'll sip on is sweet, rich and creamy, mango-coconutty goodness.
Mango Pineapple Protein Smoothie
From Jenny Sugar, POPSUGAR Fitness
Ingredients
1/2 cup frozen mango
1/2 frozen banana
2 cups raw spinach
1 cup unsweetened coconut milk (can use soy or almond instead)
1 serving plant-based vanilla protein powder (I use Orgain)
5 raw almonds
Information
Yield

1 serving

Total Time

4 minutes, 59 seconds
Nutrition
Calories per serving

341