Nimble Activewear Launches in UK at Selfridges and Browns
Nimble Activewear Founders on Sustainability and Launching an Australian Label in the UK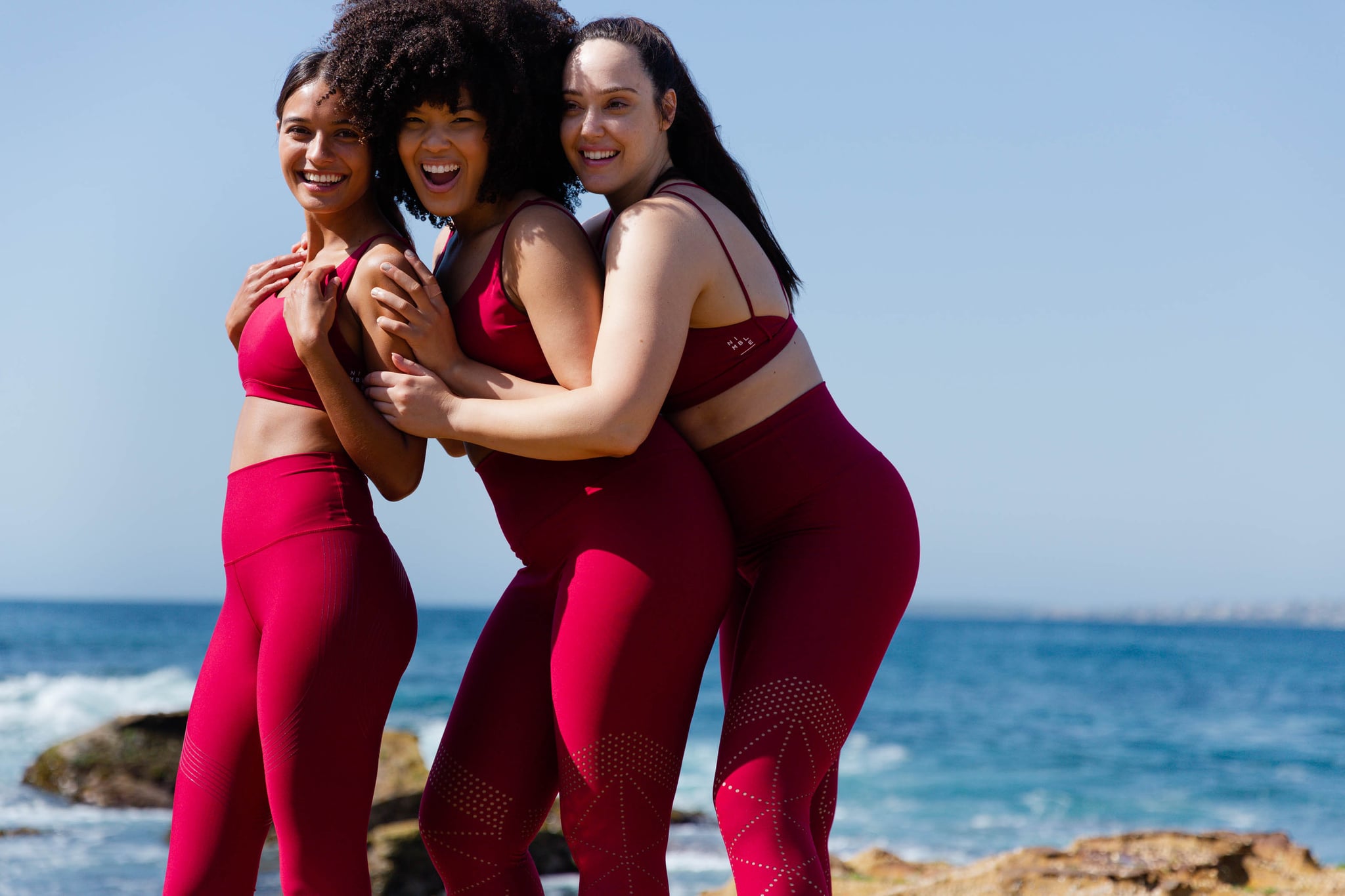 In exciting news, Australian activewear brand, Nimble, is launching in the UK, and you can shop it now exclusively at Selfridges and Browns, both in-store and online. I don't need much encouragement to add to my constantly-growing collection of workout gear. I wholeheartedly believe it's easier to muster the motivation to haul myself to the gym when I feel great in the clothing I wear while doing it. So, when I found out that Australia's leading sustainable label Nimble Activewear was launching in two UK-based, brick-and-mortar retailers, enabling me to simultaneously bulk out my wardrobe with beautiful pieces while avoiding the fast-fashion trap, I was thrilled. To date, Nimble has exclusively had an online presence outside Australia and their beautiful, Instagram-perfect store in Sydney's infamous Bondi.
Nimble Activewear's ethos is simple: to create quality workout gear that feels great. Born out of a shared love for sweating it out, the Bondi-based cofounders, Katia Santilli and Vera Yan, noticed that women expect more from their workout clothes than simply stretchy leggings. This inspired them to create a line of activewear featuring both supportive design and beautiful prints in monochrome colours and universally-flattering pastels. In addition to high-waisted tights and cosy jumpers, they've also got oversize neoprene bags that are equally chic while toting your gym kit on the tube and when going out to dinner after work.
But Santilli and Yan weren't content with merely seeing their designs being worn all over Sydney — I'm not exaggerating, you can't do the Bondi to Bronte coastal walk without seeing multiple women sporting Nimble pieces. I recently spoke to the cofounders to find out more about Nimble Activewear, why they decided to introduce a sustainable range, and the label's UK launch.
POPSUGAR: I would love to know why two best friends from Bondi decided to create Nimble Activewear and whether you had previous experience in the fashion or fitness industries?
Katia Santilli: Vera and I have been best friends since the age of 14, where we attended high school together in Melbourne. We became inseparable, bonding over our love of R & B and aerobics. After attending university, I left Australia to work at Burberry London's head office as Merchandise Manager, while Vera worked in law, finance, and investment banking in Sydney. In 2013, while returning to Sydney to organise my visa, I began living with Vera in Bondi, and we came up with the idea to create a stylish and affordable activewear line.
Vera Yan: Our idea for Nimble stemmed from a mutual frustration for the lack of flattering, supportive, and feminine activewear from brands that weren't the usual big players. We wanted to become the go-to brand for women looking for stylish, functional, and sustainable activewear that can be worn at a Barre class or at brunch (we're all about "balance"); an Aussie-born brand that embodies the Bondi lifestyle.
PS: The Nimble website says your label's ethos is to create quality workout gear that feels great — can you tell me more about what drives and inspires Nimble?
VY: Our brand DNA is defined by the concept of Friends. Sweats. Feels. This really speaks to the fact that as a brand, we're focused on creating quality activewear that looks and feels great. We speak to our customers as friends and also love to build our community through sweats — in Australia, we use our retail stores as a place to bring our community together through events such as free exercise classes, talks, and seminars. This is also something that we are really wanted to explore more in the UK.
The feels element speaks to the post workout endorphin rush as well as our sustainability efforts and partnerships with charities such as i=change and the National Breast Cancer Foundation.
PS: What was the catalyst that pushed you to create your sustainable Compresslite range?
VY: Seeing firsthand the huge amount of waste that came directly from the fashion industry was exactly why we wanted to make a difference and take sustainability more seriously. As a business, you really see how vast the impact is, and this drove us to look for options that would reduce the unnecessary waste that we, as a clothing brand, are creating.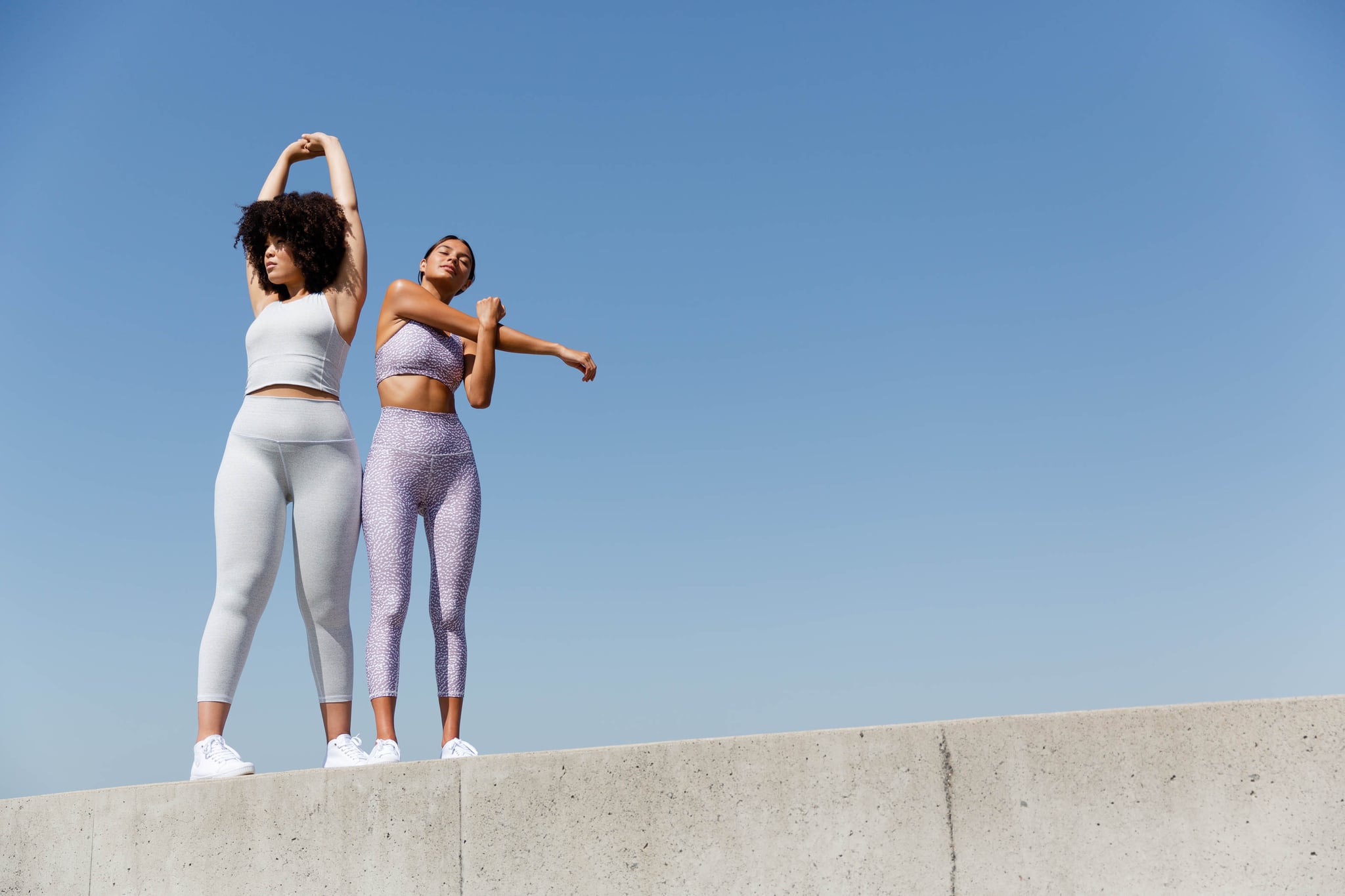 PS: I'm sure there are countless factors to consider when creating a sustainable activewear range. Tell me more about Nimble's manufacturing process and what the major differences are between this method and the traditional production process.
KS: Our production occurs in Taiwan, and not only does our range incorporate fabrics that are made with recycled plastic bottles, but the process by which it's made uses fewer carbon emissions compared with traditional manufacturing methods. We have a unique "short supply chain", whereby garments are produced from raw material to finished product within an 80km radius in Taiwan — this greatly reduces wastage, packaging, and transportation, meaning that our carbon footprint is greatly reduced.
The majority of fabric used in performance sportswear is knitted from a polyester blend. In our case, rather than using polyester yarn — which is a synthetic material — that has been created using virgin materials, we are choosing to use a polyester that has been created using postconsumer use recycled plastic bottles.
The recycled bottles are melted down and turned into chips, then into a yarn. The yarn is then knitted with spandex to make our core compression fabric Compresslite. The amazing thing about this process is that it emits over 50 percent less carbon dioxide compared to using virgin materials.
PS: Are all Nimble Activewear pieces sustainably made or specifically the Compresslite range made from bottles? If not, is the goal to make all pieces sustainable?
KS: Yes, our entire Compresslite range is made from fabric that has been made with recycled plastic bottles. Since introducing this fabric, we have saved over 500,000 bottles from ending up in our landfills.
Moving forward, we are constantly looking at whether we can replace fibres in our fabrics with recycled options. Our primary focus is ensuring that our product performs and functions during workouts as required, and where a recycled fibre allows us to achieve this, we certainly are looking at those with our design and production team. Over the next six months, we will be introducing new fabrics across our vests and shorts that are made from recycled fibres.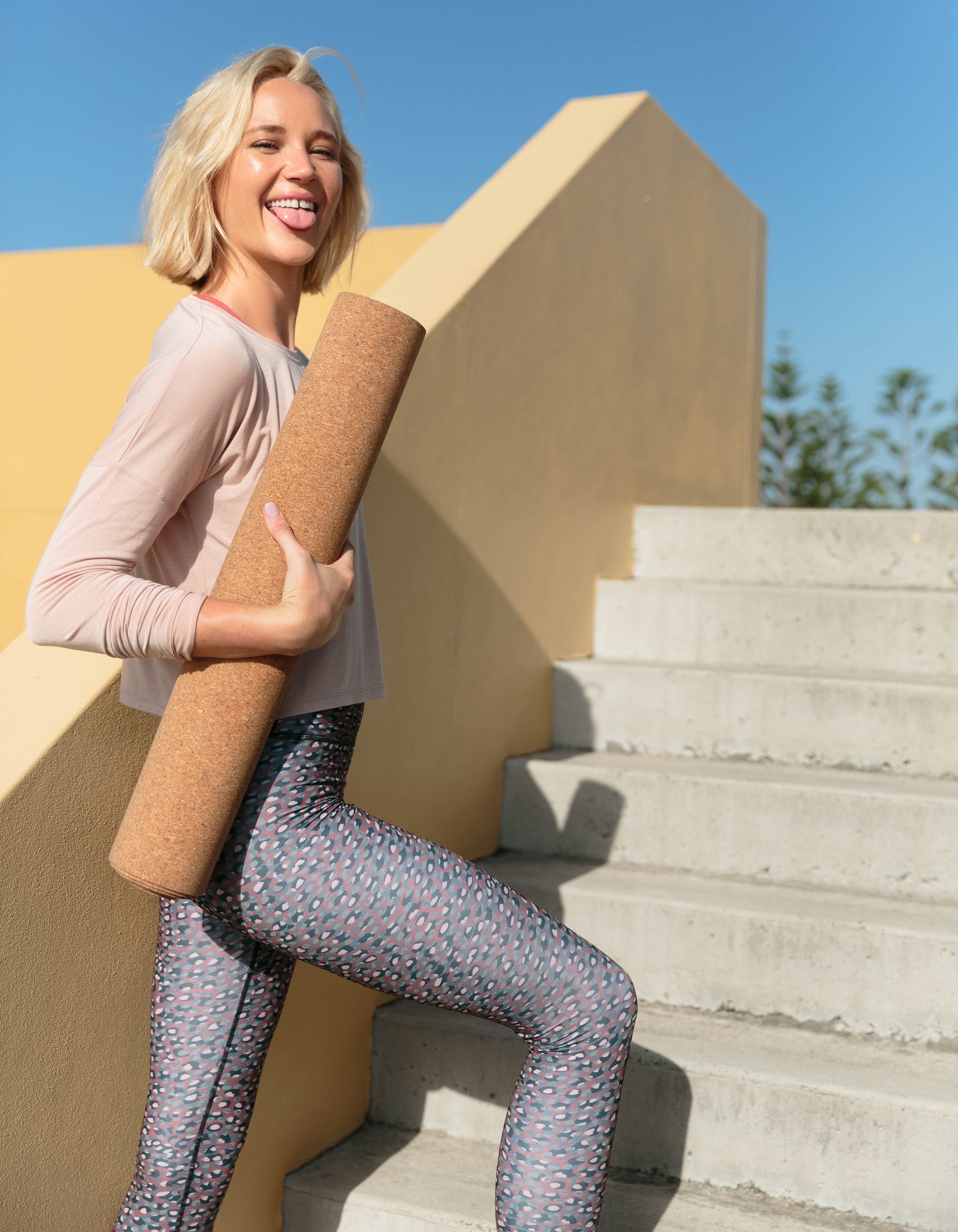 PS: Is the range in Selfridges and Browns different in any way from the pieces offered online or in Australia?
VY: Selfridges and Browns are stocking a selected range of our current season pieces. With the focus on the UK market, we are working with our design team on developing different fabrics and styles that are specifically designed for the UK market, so stay tuned . . .
PS: Why did you choose to expand Nimble to have a physical in-store presence in the UK?
VY: As a digitally led business, we have access to an abundance of data and use this data to help inform our decisions. We saw an increase of website traffic from the UK of over 200 percent from 2017 to 2018, and this really drove our decision to focus on the UK.
If you have been inspired to refresh your active wardrobe with Nimble, you can shop via their website, or the Selfridges and Browns websites.