POPSUGAR Play/Ground 2019 Fitness Lineup
Fitness Fans, You Do Not Want to Miss This Year's POPSUGAR Play/Ground!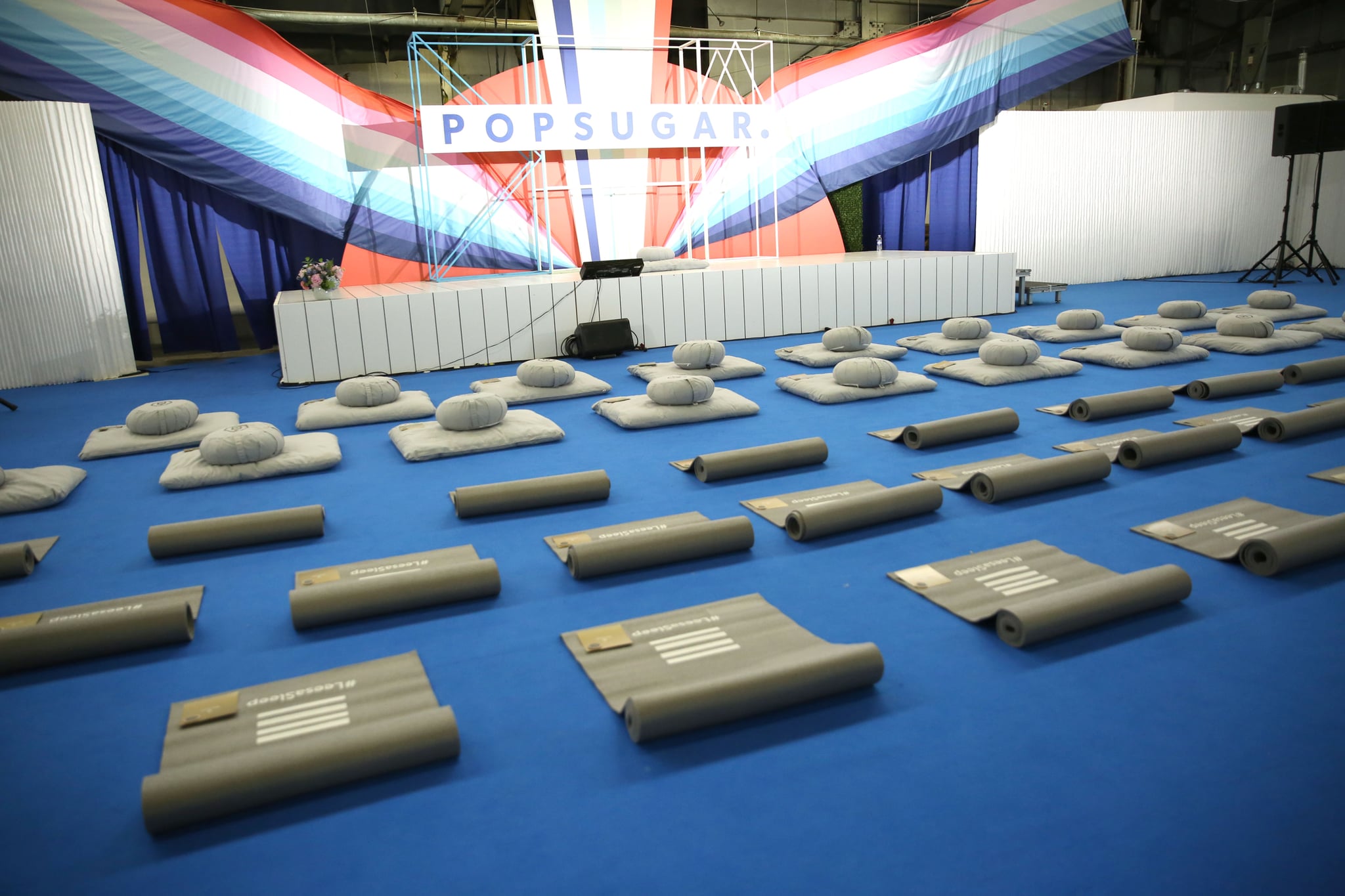 Our ultimate Summer festival, POPSUGAR Play/Ground is all about providing experiences that focus on being playful and staying grounded, whether that involves hearing from A-list celebs, including Chrissy Teigen and Mandy Moore, shopping at our amazing fashion and beauty marketplace, and for you fitness fans, getting a killer workout with some of the industry's top trainers and influencers.
This year's Play/Ground, coming to NYC June 22-23, features a fitness lineup that is sure to make you sweat and might even motivate you to switch up your workout routine. Headliners Karena Dawn and Katrina Scott, the kickass cofounders of Tone It Up, will start off both days of the festival with empowering workouts, and the transformative fitness experience known as The Class by Taryn Toomey will close out Play/Ground with a class that will leave you feeling fulfilled and inspired. Catch the rest of the weekend's workouts in our Sugar Studios, a fitness dome that will feature tons of can't-miss classes. Lace up your sneakers, get your tickets, mark your favourite workouts from our list ahead, and get ready to sweat, dance, and Savasana to your heart's content.
Tone It Up: Tone It Up founders and festival headliners Karena Dawn and Katrina Scott are fitness and wellness gurus, bestselling authors, and the creators of an insanely popular fitness app and nutrition products. The duo is known for their fun, empowering approach to helping women achieve their best selves, so get ready to move with them and get inspired.
The Class by Taryn Toomey, led by Soeuraya Wilson, CJ Frogozo, and Emily Mara: The Class by Taryn Toomey is a fitness experience that's been described as "emotional" and "raw." It features a unique combo of loud music (they're bringing live drummers!), hard-as-hell calisthenics and plyometrics, and the kind of spiritual awakening that promises to give you tools to empower your life. Oh, and it made three of our editors cry.
barre3: Sadie Lincoln's full-body workout features sustained holds, micro movements, and cardio bursts that are sure to get you sweating. The class will leave you feeling balanced and empowered.
Body by Simone: Dance like no one is watching at trainer Simone De La Rue's much-loved dance-cardio class. High-intensity cardio mixed with strength training will energize your mind, body, and spirit.
Chyna Rae: Tone It Up trainer Chyna Rae joins Play/Ground for a challenging circuit-training class that works legs, booty, arms, chest, core, and so much more.
obé fitness: obé workouts are structured on the pillars of Define, Sweat, and Flow. Instructors will teach a hybrid class inclusive of Dance Cardio, Tone, Lengthen, Sculpt, and the ever-popular HIIT.
Deja Riley: Our very own Dance FitSugar instructor Deja Riley will be bringing her popular all-dance workout series to Play/Ground. Not only is Deja a certified personal trainer, but as a professional dancer, she has danced for some of the biggest names out there, including Britney Spears and Beyoncé.
Anna Renderer: The fitness host for our own Class FitSugar, Anna Renderer is known for creating fun, inspirational, and on-trend workouts you can do at home, so take some mental notes while you sweat it out!
Jessamyn Stanley: Badass yogi Jessamyn Stanley teaches high-energy Vinyasa-flow yoga, an athletic style of yoga that strings various poses together to create a sequence. Her classes focus on how the body feels vs. how it looks, a technique she developed through her own personal practice.
Be sure to follow @POPSUGAR and #POPSUGARPlayGround on Instagram for more exciting Play/Ground updates.
Special thanks to our presenting sponsor, Samsung, along with our premiere sponsors, Wendy's and CALIA by Carrie Underwood, for helping to bring POPSUGAR Play/Ground to life along with support from Nair, Physicians Formula, and Tropicana.
Image Source: Getty / Brian Ach