Snowboarder Markus Schairer Breaks Neck Winter Olympics 2018
Austrian Snowboarder Markus Schairer Crashes, Breaks Neck, Then Gets Up and Finishes Race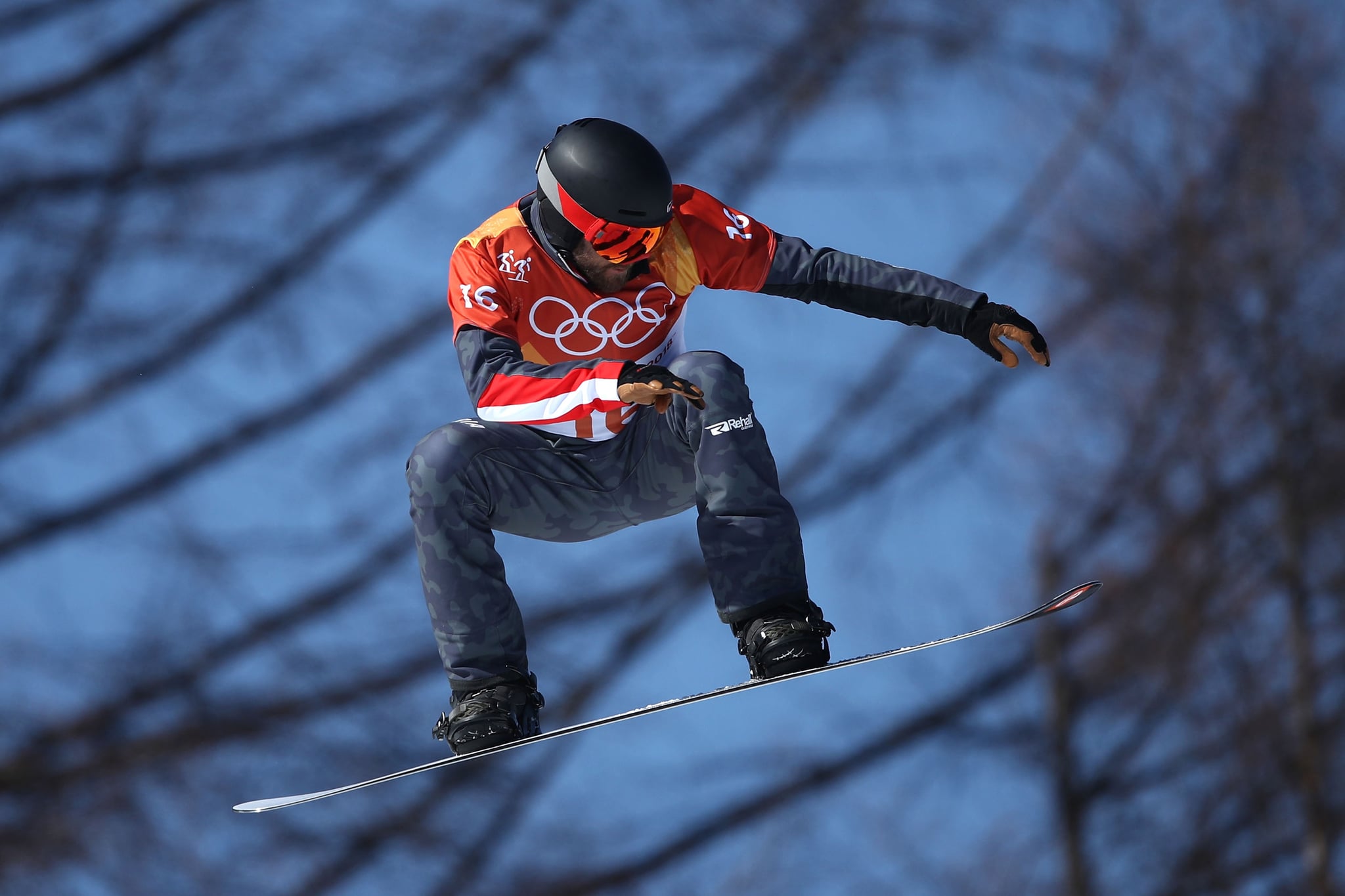 This story is just unbelievable. Austrian snowboarder Markus Schairer took a nasty fall during a quarterfinal race in snowboard cross at the Winter Olympics in Pyeongchang. As he hit the final jump, he lost control, flew through the air — it's hard to watch — and landed horrifically on his upper back and neck right. His goggles popped off his helmet from the astounding impact, and he laid there for a few minutes while everyone raced past to finish the race.
Böser Sturz von Markus #Schairer im #Snowboard Boardercross. Halswirbelbruch, aber Ärzte befürchten keine Folgeschäden #PyeongChang2018 pic.twitter.com/iaptkStpYW

— Lukas Zahrer (@ZahrerLukas) February 15, 2018
Fracturing his fifth vertebra didn't stop him. Schairer's' determination got him to strap back into his board and he continued to cross the finish line — he even had enough energy to wave to the crowd! He says this was one of the worst crashes in his entire life.
The 30-year-old was transported back to Austria for medical care. Thankfully experts don't think there will be any long-term damage or neurological issues. Markus adds, ". . . so i will be able to walk soon. when such things happen, you really start knowing whats important!"
The three-time Olympian is no stranger to injury. He also suffered five broken ribs crashing in the quarterfinals of the Winter X Games in Aspen. While training in 2013, Markus fractured a joint and tore four ligaments in his left shoulder. This guy is unstoppable!
Image Source: Getty / Cameron Spencer