What Is Oat Milk?
Meet the Buzzy Nondairy Milk You Probably Didn't Know Existed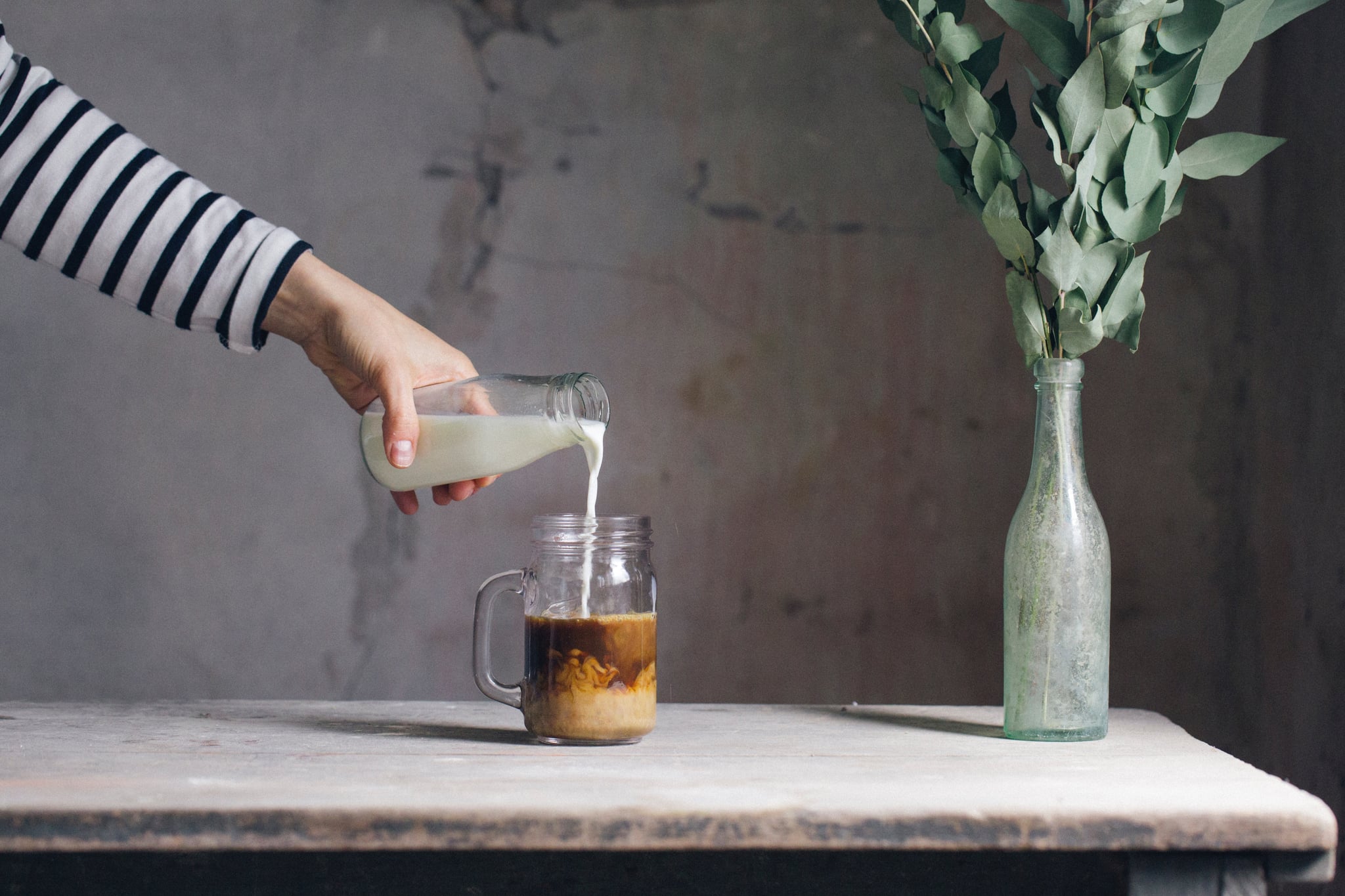 You may have heard of plant-based milks before, as there are a million different types on the market, and they're great alternatives for those who don't tolerate cow's milk or lactose. Yet they're also a great option for people looking to cut back on dairy or get a nutrient-dense, protein-packed milk with a distinct taste and flavour. Soy milk and almond milk have been around for a while now, but new milks, like oat milk and pea milk, are on the rise. Instead of scratching your head, pour a glass and try it for yourself. Oat milk is basically just water and oats, blended and drained, to get rid of chunky oat parts that wouldn't taste great in your glass of milk. It's also better for the environment, as nut milks can be more expensive and taxing on resources. Who knows, you may have just found your new favourite milk to go with your morning bowl of Cheerios or cup of coffee.
What's on the Label
Oat milk is actually pretty good for you. A one-cup serving of plain oat milk (get unsweetened varieties to cut back on sugar) clocks in at 130 calories, 2.5 grams of fat, 24 grams of carbs, two grams of fibre, 19 grams of sugars, four grams of protein, and 350 mg of calcium. Compared to other milks, it is higher in carbohydrate and sugar count, but it's richest in calcium, so it could be a good option for those especially needing to strengthen their bones. For instance, soy milk offers only 300 mg of calcium, so it's a bit lower.
How Do You Use It?
This nondairy milk, which is a bit thinner than standard almond milk, works well in coffee, as its texture gives a frothy feel on the tongue. You can also use oat milk for oats, in oatmeal and cereals. Plus, it's also gluten-free, so you're good to go if you have celiac disease. However, be mindful of store-bought versions, as some can be contaminated with gluten from the manufacturing process. You can try making your own, or just make sure the brand you choose is reputable first.