How to Get an NHS-Approved Coronavirus Test at Home
You Can Now Order At-Home Coronavirus Tests Direct From the NHS If You Have Symptoms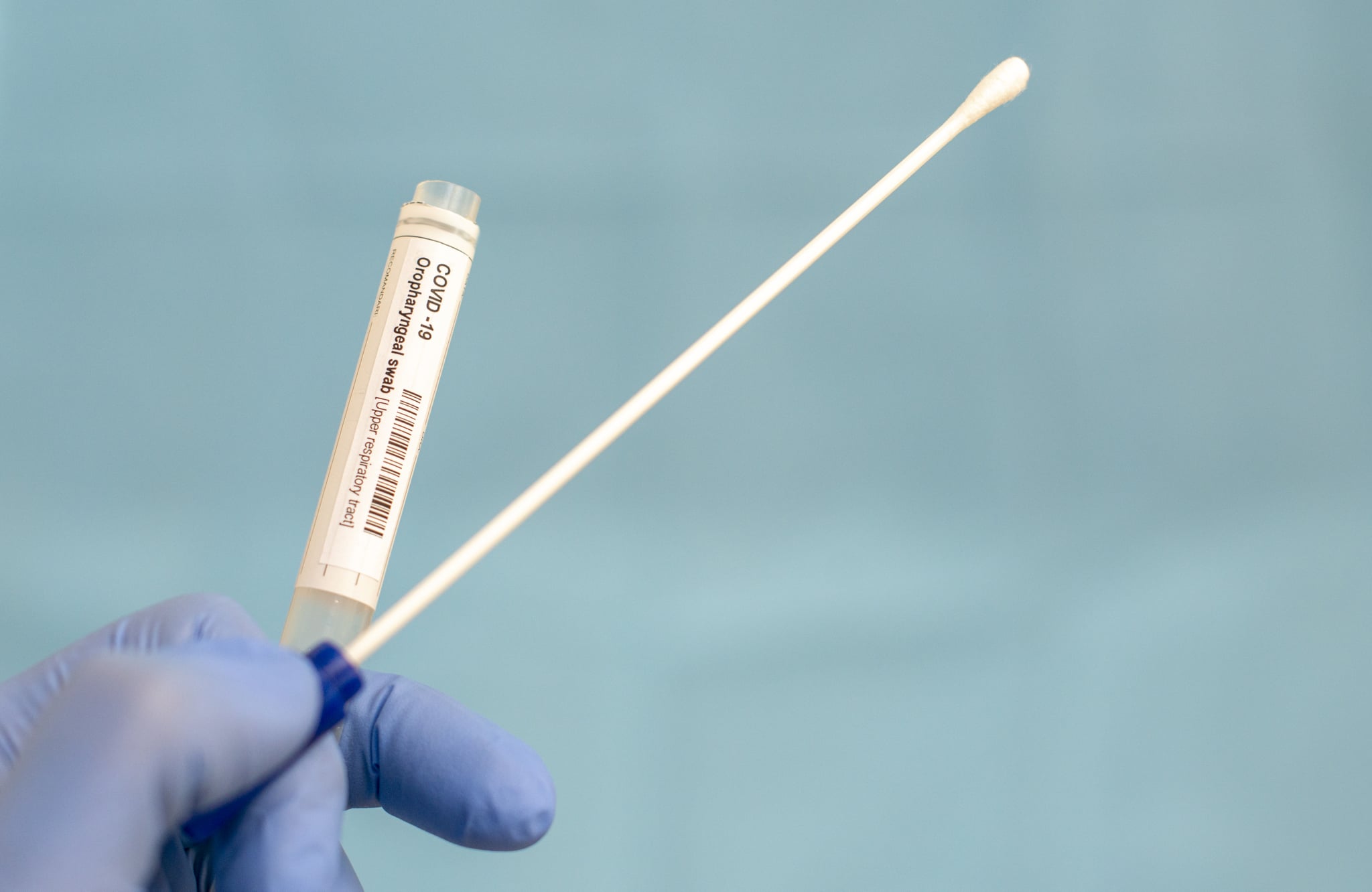 The UK government has changed the recommendations for coronavirus testing by expanding the eligibility criteria for tests and making them available to anyone over the age of five who's also experiencing symptoms of the coronavirus. The announcement — which came courtesy of Health Secretary Matt Hancock — also confirmed that testing priority would still be given to NHS workers, and both staff and residents in care homes, said the BBC.
On Monday, the NHS also expanded their list of symptoms associated with the novel coronavirus to include anosmia (a change in sense of smell or taste), along with the existing symptoms of a high temperature and a new, continuous cough. The current recommendation is that if you or someone in your household is experiencing these symptoms, the entire household should self-isolate for seven days and book a test.
It was also announced that an at-home test for the coronavirus is now available to anyone experiencing these coronavirus symptoms. It's crucial that the test is performed in the first five days of having symptoms to maximise reliability, so the NHS recommended ordering the test within three days of the symptoms starting, allowing two days for delivery. The at-home test can be ordered through the NHS website, and it's worth noting that this test is not suitable for any person under the age of five.
To be clear, this test is called an antigen test and is for any person who's experiencing coronavirus symptoms — and it will check whether you currently have the coronavirus. This isn't to be confused with an antibody test, which would tell you whether you have had the coronavirus some time in the past; tests of this nature are not currently available in the UK.
POPSUGAR aims to give you the most accurate and up-to-date information about the coronavirus, but details and recommendations about this pandemic may have changed since publication. For the latest information on COVID-19, please check out resources from the WHO, the NHS, and GOV.UK.