Joe Biden Receives First Dose of COVID-19 Vaccine
Watch Biden Get First Dose of COVID-19 Vaccine on Live TV: "This Is Just the Beginning"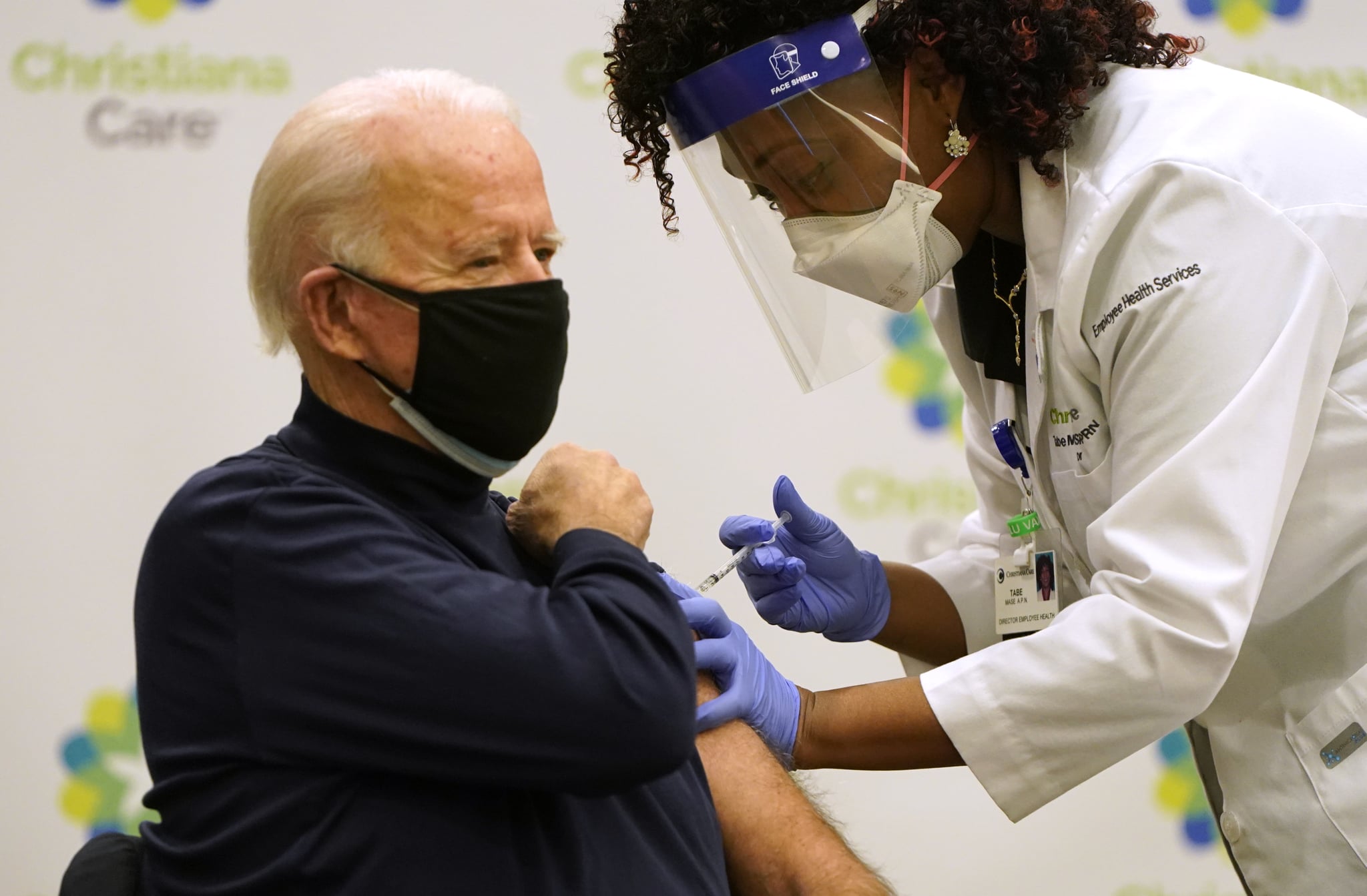 Joe Biden received the first dose of the Pfizer/BioNTech COVID-19 vaccine today on live TV, hours after Dr. Jill Biden received hers. President-elect Biden got the shot at ChristianaCare Hospital in Newark, Delaware. His team has not confirmed when he will receive the second dose, which is recommended three weeks after the first dose of the Pfizer vaccine.
"I'm doing this to demonstrate that people should be prepared when it's available to take the vaccine," Biden said afterward. "There's nothing to worry about." He also thanked doctors and frontline workers while encourageing Americans to continue to wear masks, social distance, and avoid travel as much as possible. "We owe these folks an awful lot, the scientists . . . the frontline workers," Biden said. "We owe you big."
Biden is the latest political figure to receive his dose publicly, joining a group that includes Speaker Nancy Pelosi, Vice President Mike Pence, and Representative Alexandria Ocasio-Cortez, who shared her experience on Instagram Stories. Vice President-elect Kamala Harris and her husband Doug Emhoff are expected to receive their first doses next week. The hope is that the publicity will encourage more Americans to get the vaccine when available.
Before the leaving the hospital, Biden restated that the vaccine is still in early stages of distribution, and that patience and caution will be needed as it's rolled out. "It's worth stating that this is just the beginning," he said. "It's going to take time."