Can I Get the Flu Jab at Boots?
Everything You Need to Know About Getting the Flu Jab at Boots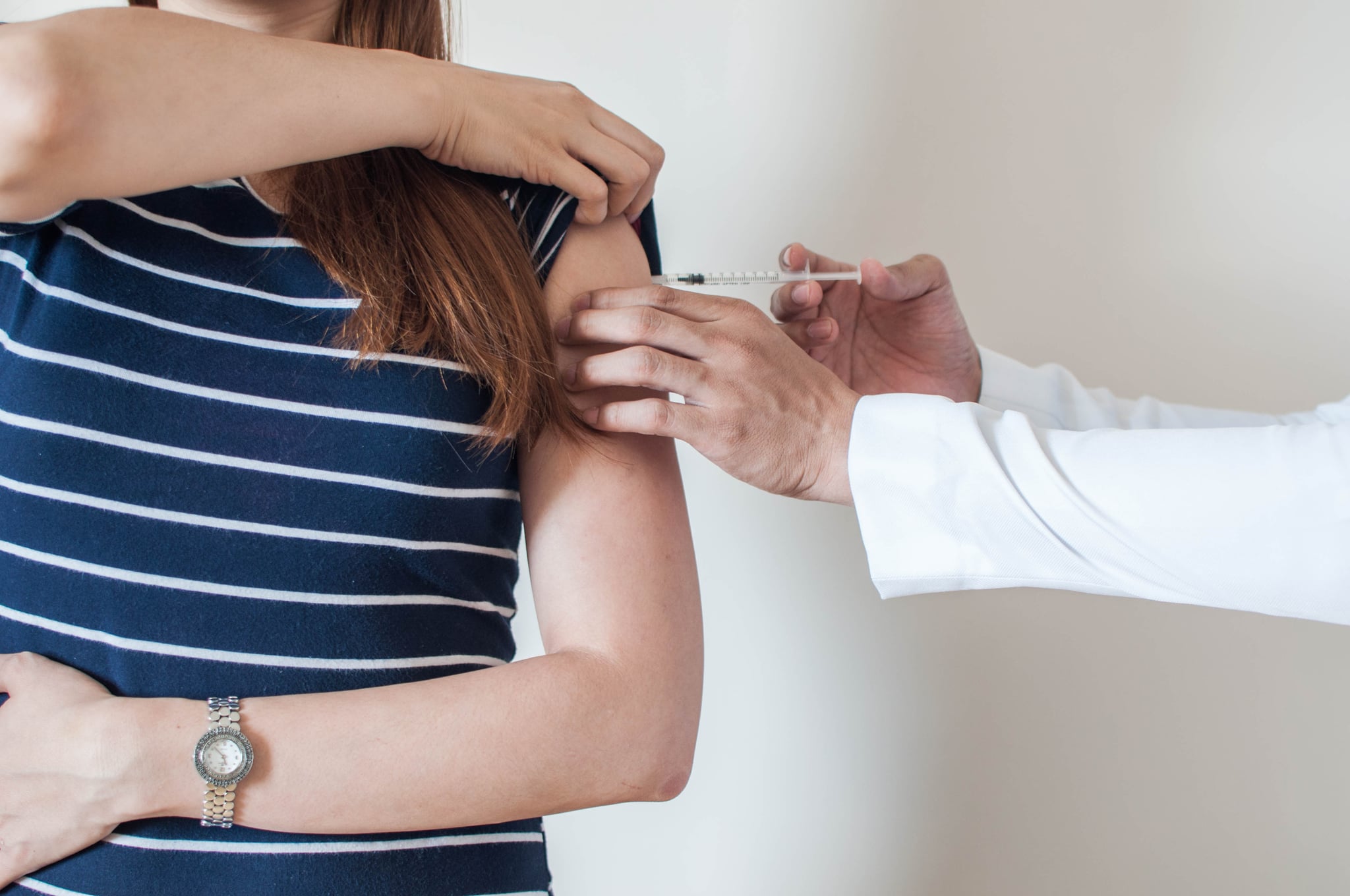 Though the flu jab is available for some people on the NHS, more and more people in the UK are now choosing to get the vaccination privately, leading to high-street chemists like Boots offering the service out of their pharmacies. Getting the vaccine takes just a few minutes, and protects you from multiple strains of the flu. At Boots stores across the country, you can pop in and get the vaccine after a quick consultation with a pharmacist. It offers a quick and convenient way to get the jab: it's often much easier to get an appointment at a pharmacy than it is at your GP surgery, so even those who get the jab for free can choose to do this instead. Here's all you need to know before booking that appointment.
How Much Does the Flu Jab Cost at Boots?
For people who're not in a high-risk group, getting the flu vaccination at Boots will cost you £13. You'll need to be over 16, though some selected Boots stores offer the service for children aged 11+ too.
Can I Get the Flu Jab For Free at Boots If I'm Eligible?
In most cases, yes. The pharmacist will provide you with a questionnaire to fill out before you get the vaccination, and will then be able to tell you if you qualify to get the jab for free. They'll also contact your GP surgery once you've been vaccinated to ensure they update their records. Those who can get the jab for free include people over the age of 65, pregnant women, and those underlying health conditions or weakened immune systems (and their carers and/or family). Boots currently only offers the free vaccination to people over 18.
Do I Need an Appointment to Get the Flu Jab at Boots?
Booking an appointment is advised, and only takes a few seconds online. You may be able to get a walk-in appointment, but bookings come first and most branches don't carry a huge number of extra vaccines, so if they're booked up, you'll be out of luck. Making an appointment means you'll be in store for the shortest amount of time possible.
Which Boots Stores Can I Visit?
Most branches of Boots with an in-store pharmacist offer the flu jab. You can find your nearest participating branch using the booking form on the Boots website.
How Long Does the Appointment Take?
You should be in and out in about 15 to 20 minutes in most cases. Filling out the form takes 5 minutes, and the pharmacist only needs a few minutes to administer the vaccine itself. You'll then be advised to stay in the store for 5 to 10 minutes just to check that you don't have a reaction to the vaccine. Once that time is up, you're free to go.
Where Do They Put the Injection?
For most people, the flu jab will be administered into your non-dominant arm, high up near the shoulder.
Does the Flu Jab Hurt?
We all have different pain thresholds, but for most of us getting the flu vaccination just feels like a tiny scratch, and it's over in seconds. If you struggle getting injections, try pinching your earlobe and concentrating on that pain rather than what's happening with your arm. After getting the jab, the skin around the site of the injection may be sore for a few hours, or even a few days. Some people may feel feverish and achy — a bit like they're getting the flu — but, despite popular myth, the flu vaccine cannot give you flu. The pharmacist will talk you through all possible side effects, but for most it's a pretty quick and relatively pain-free process, and you can go straight back to work/school/home afterwards.
Will the Vaccine Really Stop Me From Getting the Flu?
No vaccine can protect you against every single strain of the flu, so you will never be completely immune. However, the NHS states that if you do still catch the flu after getting the flu jab, it's likely to be milder and shorter-lived.
Will I Need to Get It Again Next Year?
The advice from the NHS is to top-up your flu vaccine annually. Each year, the World Health Organisation assesses the strains of flu most likely to circulate each Winter, and recommends which strains the vaccines should contain, so your annual jab is the most up-to-date protection you can possibly get.