Chris Hemsworth Shares Shirtless Sprint Training Workout
Chris Hemsworth Stripped for His Latest Workout, and the Internet Can't Handle It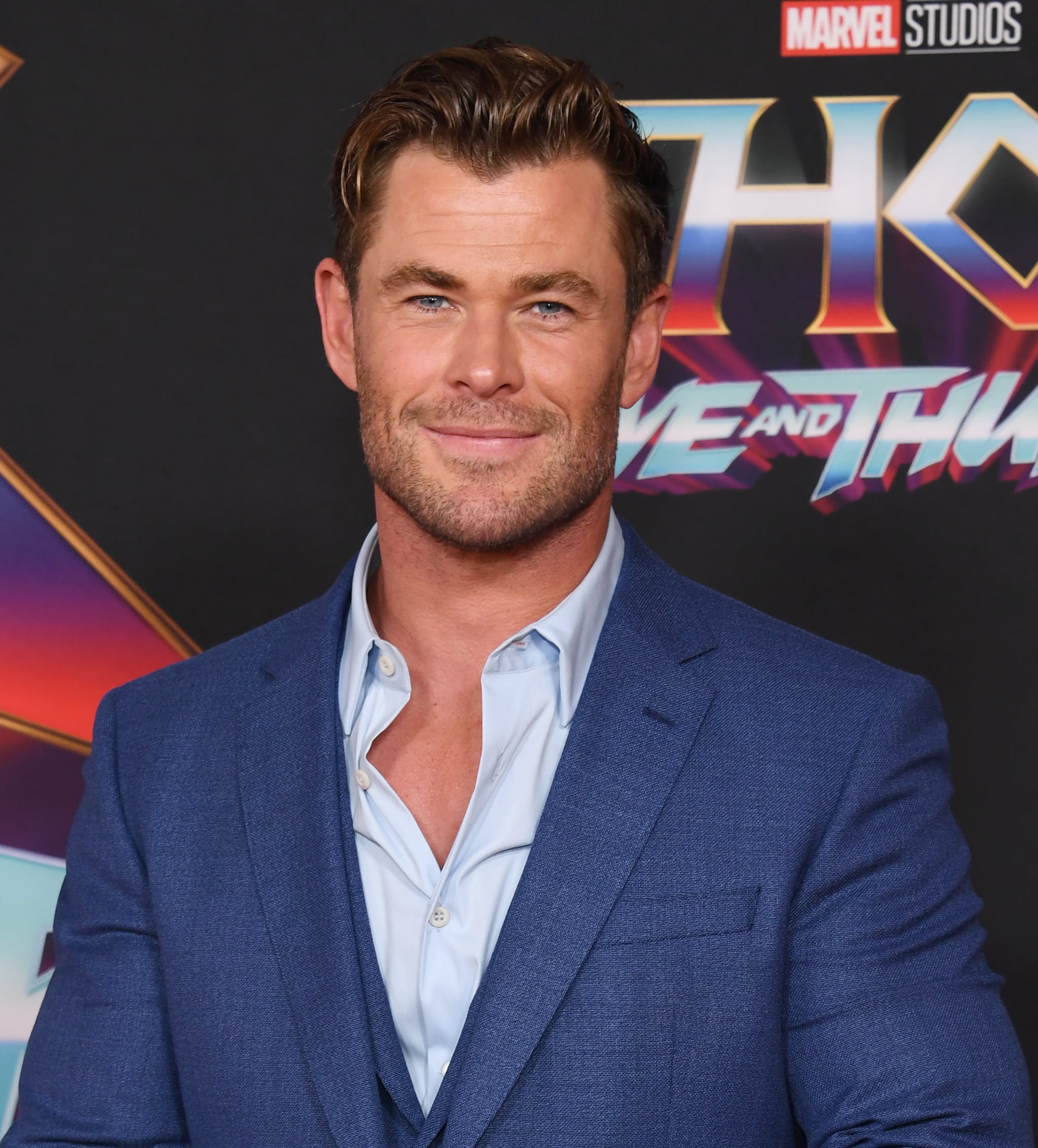 Of the 55 million people that follow Chris Hemsworth on Instagram, I'd guess nearly 99.99 percent of them do it because of his fitness content. Though it's unclear if this is because they want workout inspo, or because they enjoy glimpses of his abs (it's me, hi), the "Thor" actor certainly knows how to get after it in the gym.
In a video posted on 23 Jan., Hemsworth shared a sprint training workout on Instagram alongside trainer Luke Zocchi. In the clip, the Australian actor increased his running speed on a manual treadmill until he reached an all-out sprint, captioning the video, "Nothing better than some sprint training to start your week."
Though sprint training is a highly effective and impressive way to incorporate some high-intensity interval training (HIIT) into your day or workout routine, that's not exactly why Hemsworth's clip has received well over 2.2 million likes. The reason for all the attention? The Internet can't get enough of the Hemsworth bod.
"No lie, watching you run shirtless is the best thing that could possibly happen today," wrote one user.
Another person added, "Is he included in the gym package?"
And another, "'Nothing better'... are you sure? Lol!"
This isn't the first time the older Hemsworth brother has made the Internet thirsty AF — it's actually a pretty common occurrence. He recently shared his go-to core workout, which had everyone drooling over what looks to be an eight-pack, and even blessed viewers with his 50-rep dumbbell challenge, too.
If you're interested in trying out Hemsworth's running routine yourself, you can start by hopping on a manual treadmill, like the one Hemsworth is using: the Assault Fitness Air Runner. (Just note: Manual treadmills don't use a motor to power the belt — you are the motor.) Though it's unclear exactly what speed he's running at, you can try sprinting on and off for 30 seconds at a pace that feels challenging for 10-12 times total, or try this interval sprint running workout routine instead.
But if you're not interested in trying out the workout routine, and really are just here because you wanted to see what all the thirst was about, that's totally OK too.