Watch Florent Manaudou's Viral Over-the-Pool Plank Move
This Olympic Swimmer's Viral Pool Plank Is Truly a Sight to Behold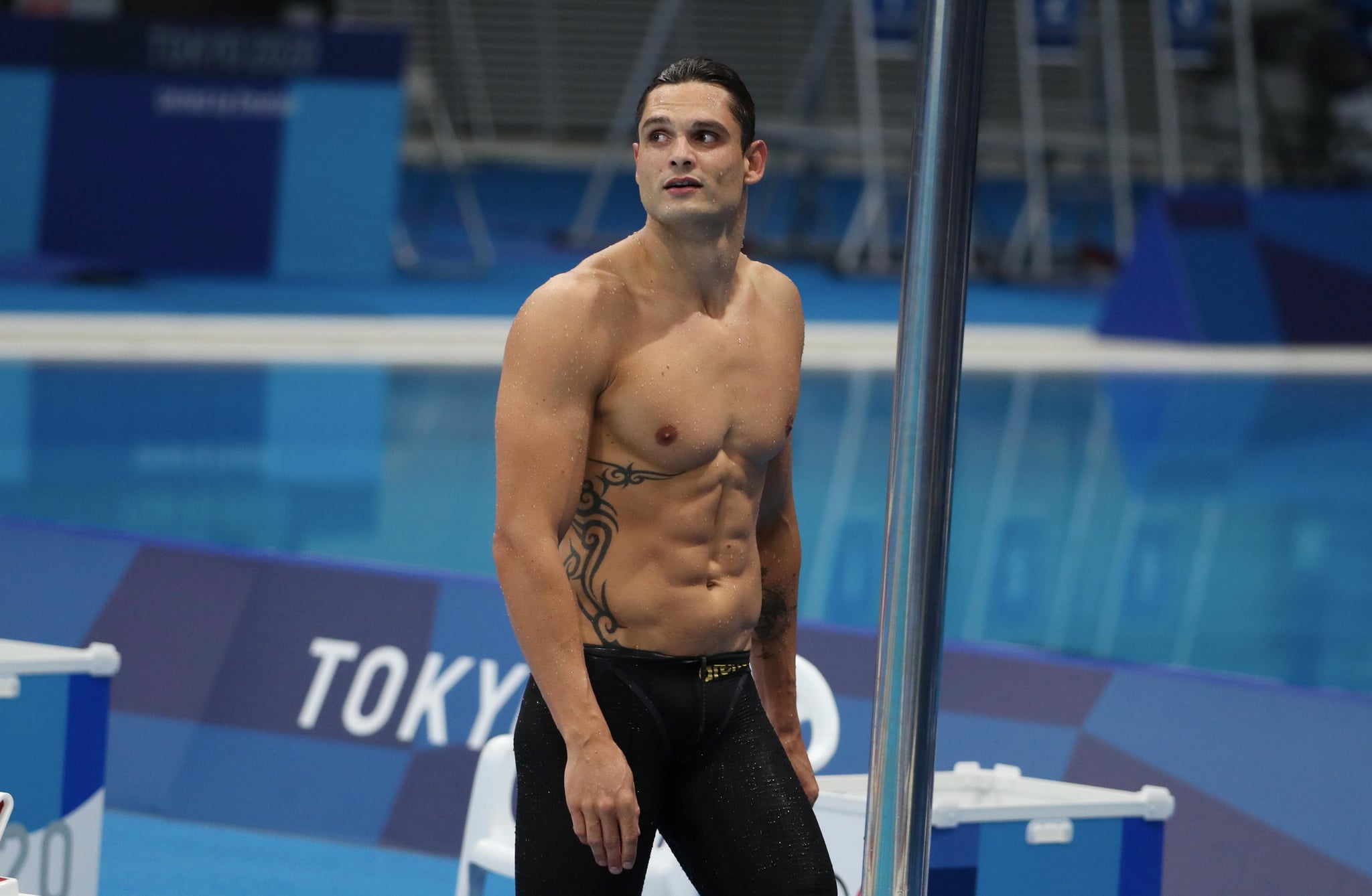 If you don't already know the name Florent Manaudou, that's about to change. The French Olympic swimmer is going viral for a recent display of core strength that can only be described as superhuman. In an Instagram and TikTok video posted on 30 June, Manaudou uses a stack of kickboards as an ab wheel substitute and rolls out into a superman plank while hovering over a pool. As soon as his body is fully extended above the water's surface, he brings his upper body back to the pool's edge with apparent ease.
"New skill unlocked ! Can do you it ? I challenge you," the 32-year-old athlete captioned the clip on Instagram. Several of his followers have since taken on the challenge to varying degrees of success, with most flopping into their pools or unable to balance their hands on the stacked kickboards. Meanwhile, the footage went viral on TikTok, amassing more than 4 million views and even getting reposted by the NBC Olympics account. The general consensus among viewers can be summed up by one commenter's apt feedback: "I think I pulled a muscle just watching him do it."
Some additional context on Manaudou, for those who are newly crushing and/or curious: The 6'6" swimmer first represented France in the London Olympics in 2012, winning gold in the 50-metre freestyle swim, and later took home silver for the same event at the 2016 and 2021 Summer Olympics. His older sister, Laure, is also a famous Olympic swimmer, though she retired from competitive swimming in 2009. Manaudou's sights are set on competing in his home nation for the 2024 Games in Paris, so catch us wearing a red, white, and blue for a new reason next summer.