Grace Beverley Launches Shreddy Fitness App
Tried Every Fitness Challenge? We Dare You to Try Grace Beverley's New App Next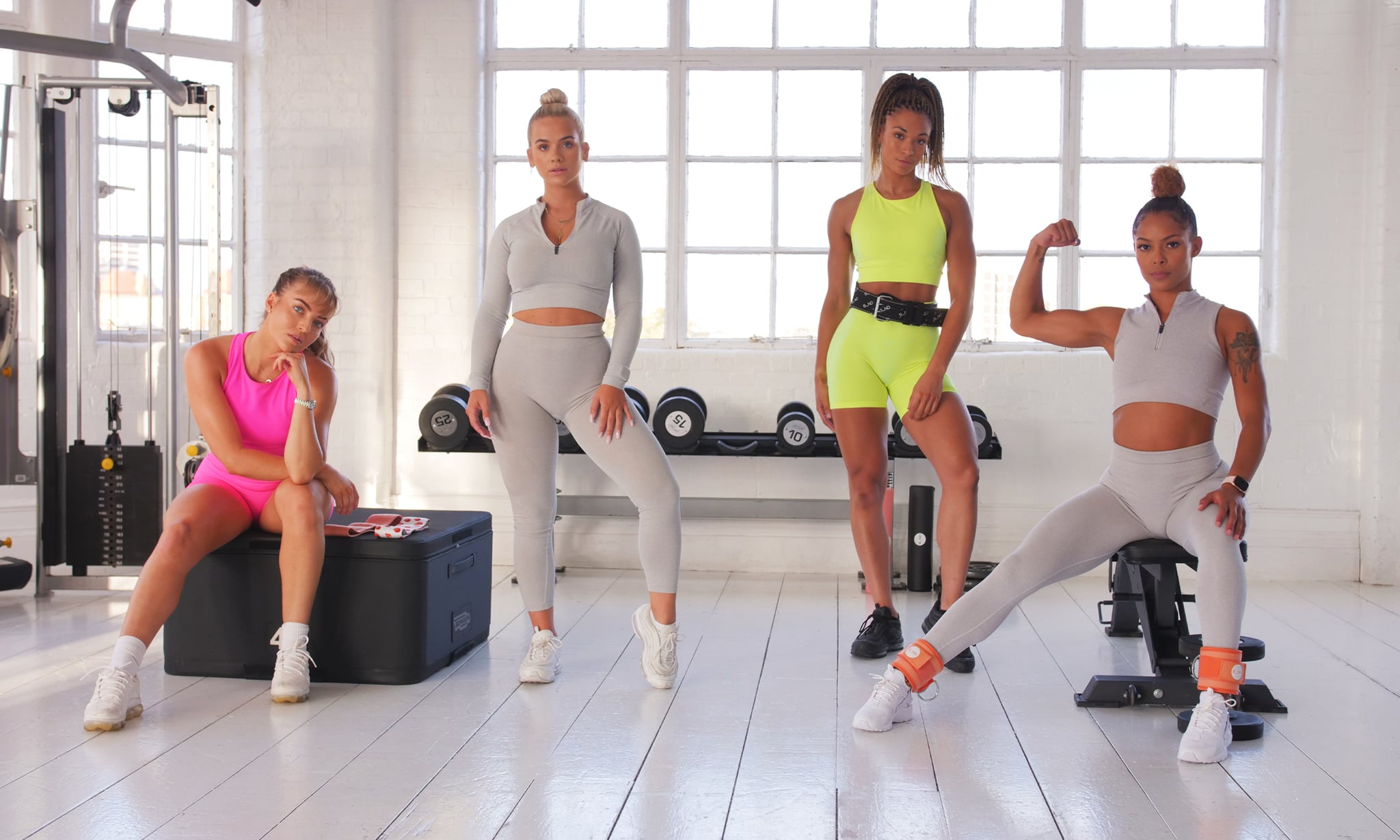 There's a new fitness app in town, team, and this time it's been launched by one of the UK's leading fitness influencers, Grace Beverley. The app, called Shreddy, is named after Grace's popular, annual "Get Shreddy" fitness guides, which have previously been run via PDF programs and YouTube videos. In Shreddy, she's essentially taken all the tips and tricks laid out in those PDFs and given them a serious 2019 makeover.
In a YouTube video on Monday evening, Grace told her 570K subscribers that Shreddy is designed to help you with "getting your life together, doing better, and reaching for more, and for trying to get progress". She said she was sick of programs that offered too much information, without giving any real actionable steps, which often left her thinking, "just give me something that will work".
That's why, she says, Shreddy was born: to be your one-stop shop for simple training and nutrition advice that is easy to follow. In practical terms, that means her app is a fitness planner (including real-time workout classes and easy-to-follow gym-based exercise routines), recipe hub, and weight tracker all rolled into one. "Shreddy takes note of your goals and preferences to bring its consumer new incredible workouts, real-time classes, top nutritionist meal plans, delicious, and healthy recipes," Grace said in a statement released on Tuesday. According to Grace, all you have to do is sign up for a monthly subscription and fill out a short questionnaire — answering a standardised list of questions about your height, weight, age, and gender, for example — and voila! You'll be assigned a set workout routine and a nutritionist-approved meal plan that is balanced (in terms of macronutrients and calories) and catered to your own personal fitness goals.
If you're already an avid Grace Beverley follower, then you'll know that fostering a positive, inspiring, and welcoming community is kind of her schtick, and Shreddy is no different. Refreshingly, she says the app isn't designed purely to fulfil weight-loss goals (unless that is your primary objective, which, if so, it will likely help you with). Rather, her program aims to help you gain confidence in the gym and kitchen, improve your fitness level, and track your progress along the way.
This is Grace's third fitness brand to launch this year, joining her band of fitness companies that include a sustainable activewear label, Tala, and her recently relaunched resistance band company, B_ND. Shreddy will officially launch on the Android and iOS app stores on Thursday Oct. 10, and Grace has announced a challenge that will be launching on Monday Oct. 14. Details on exactly what the challenge entails are still pretty slim, but what we do know is there is a £5,000 cash prize involved, so check out her video if you're interested.
There are a few subscription pricing options to choose from if you choose to sign up. A monthly subscription costs £9.99 per month, a quarterly subscription costs £24.99 (for three months), and an annual subscription is £79.99.
Image Source: Shreddy