Peanut Butter and Jelly Protein Overnight Oats
These Creamy Overnight Oats Are the PB&J You Eat With a Spoon — With 20 Grams of Protein!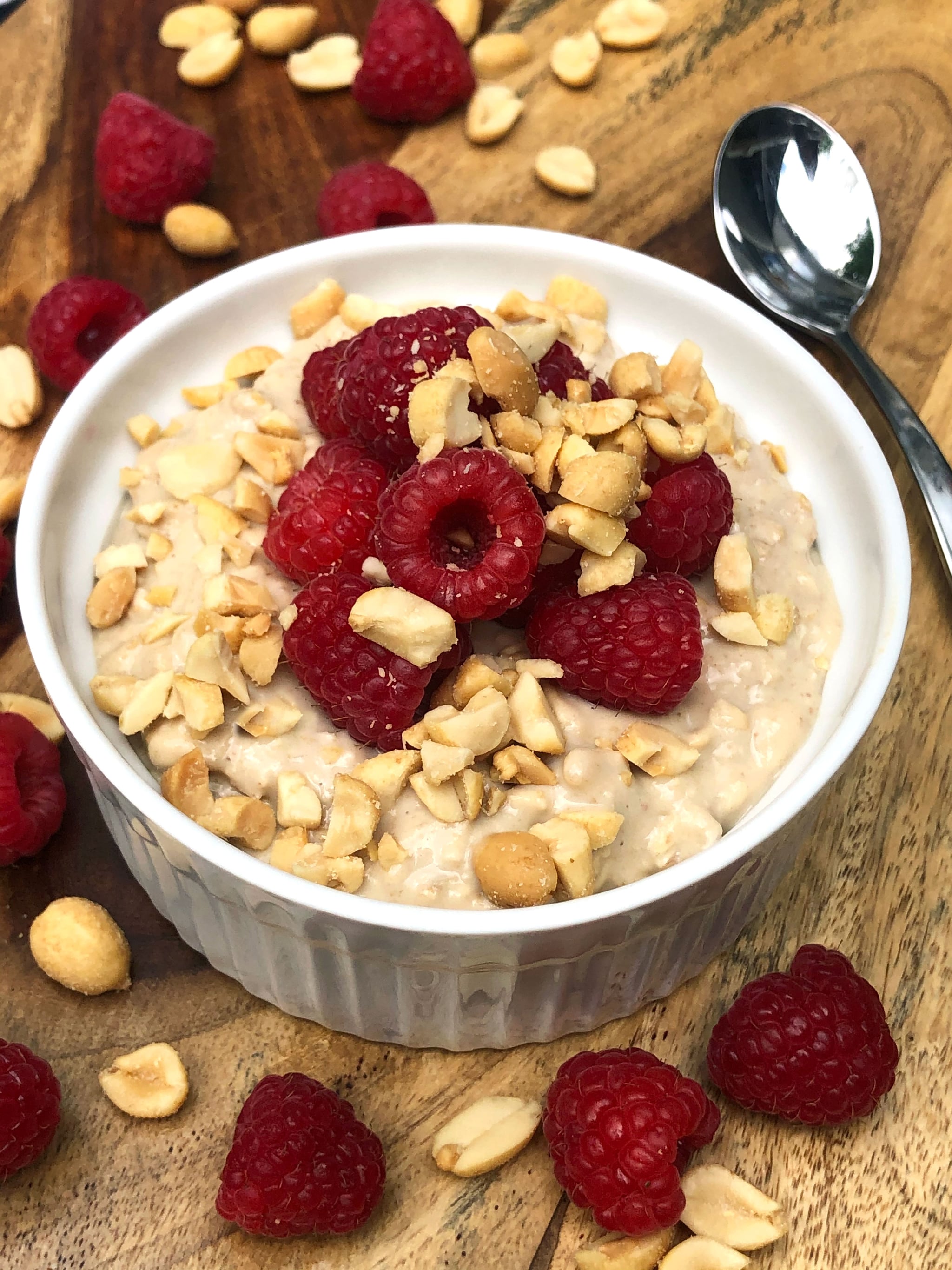 During the sticky hot summer months, when I'm battling the heat with the little AC unit I have in my living room window, cooking anything — even pancakes on the stove — will heat up my entire house. To get the filling flavour of oatmeal without cooking it on the stove, I'm a big fan of overnight oats. While I also love cold refreshing smoothies when temps are high, spooning into and chewing oatmeal just feels heartier and more satisfying. Here's a classic flavour combo coming at you with the twist of added protein.
These creamy peanut-buttery oats are topped with fruit and chopped peanuts and taste so perfect — I just close my eyes and smile, remembering the simple joy of eating a PB&J as a kid. There's added powdered peanut butter for a strong peanut flavour, but if you want a more subtle flavour or you don't have powdered peanut butter, you can swap vanilla protein powder instead.
Fresh or frozen berries taste delicious, but you can also use a sugar-free jam if you want a truer PB&J texture. Raisins would be delicious too! Of course if you're more of a almond butter and jelly person, you can make that swap, too.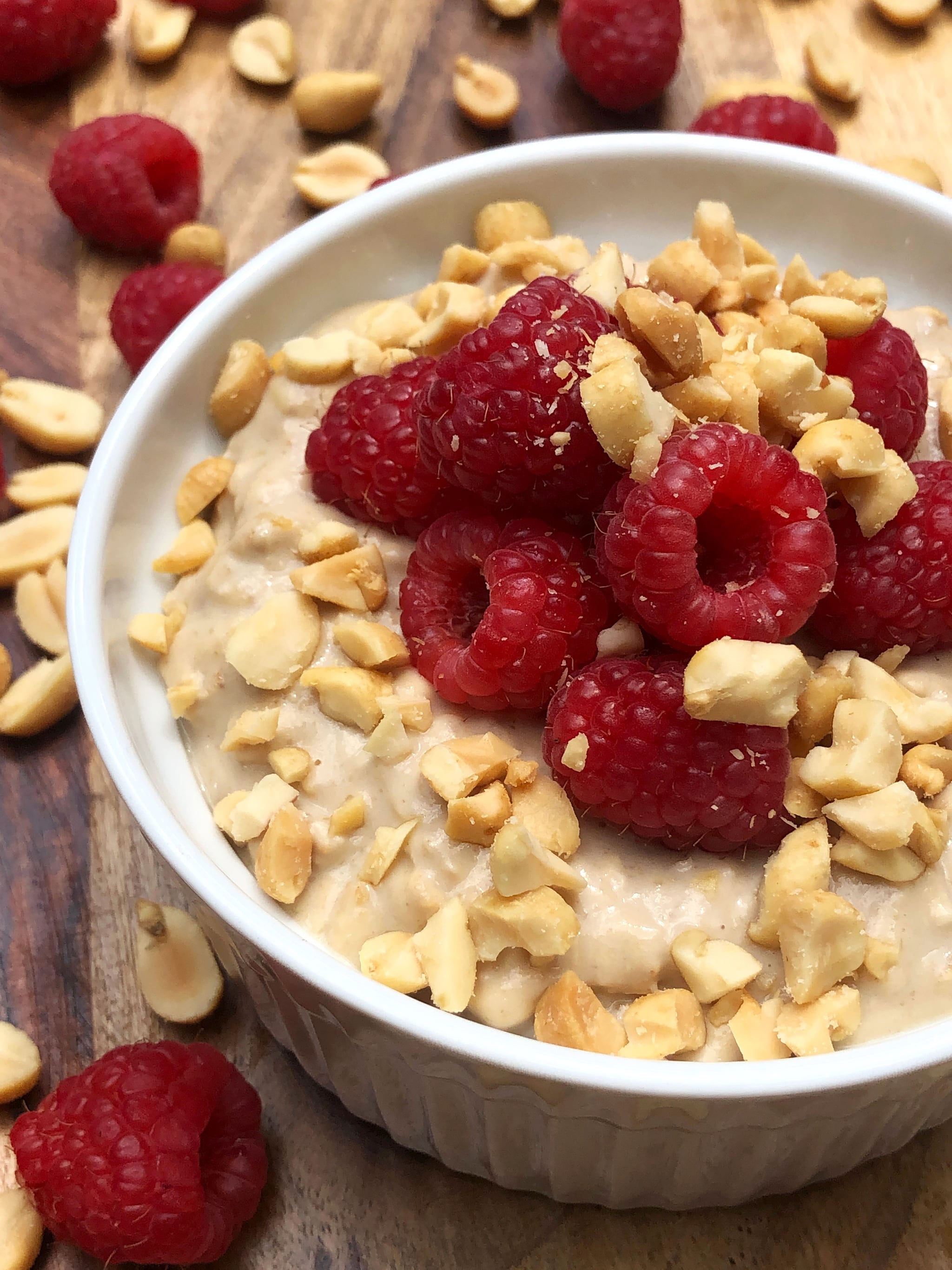 Peanut Butter and Jelly Protein Overnight Oats
Jenny Sugar, from POPSUGAR Fitness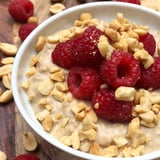 Ingredients
1/2 cup rolled oats
1 tablespoon peanut butter
2 tablespoons powdered peanut butter (or a vanilla plant-based protein powder such as Orgain Organic Protein)
2/3 cup unsweetened vanilla soy milk
1 teaspoon maple syrup
1/3 cup raspberries or strawberries (or both; fresh or frozen)
1 tablespoon chopped peanuts
Directions
Add the first five ingredients to a mason jar or bowl and stir until thoroughly mixed.
Pop it in the fridge overnight.
In the morning, add the fruit, chopped peanuts, and enjoy.
Here's the nutritional information for one serving: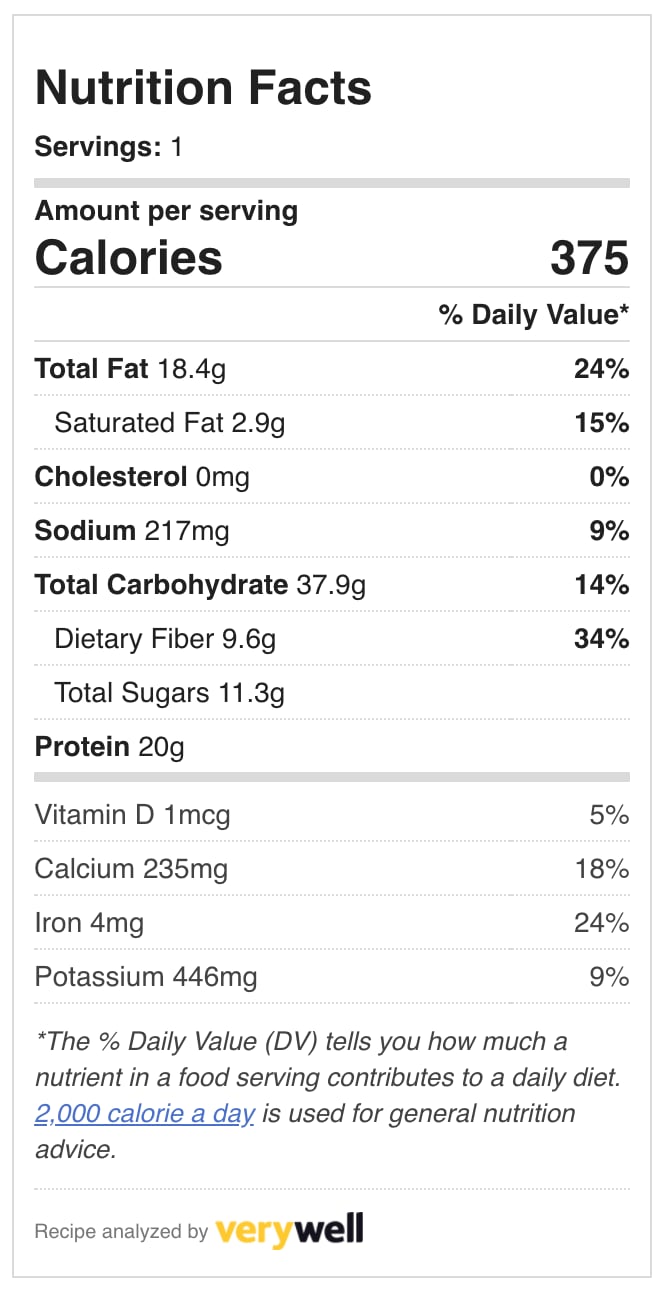 Information
Category

Breakfast/Brunch

Yield

1 serving

Total Time

4 minutes, 59 seconds