Peloton Pilates Launches On Demand
Peloton Just Launched Pilates Classes — and All You Need Is Your Mat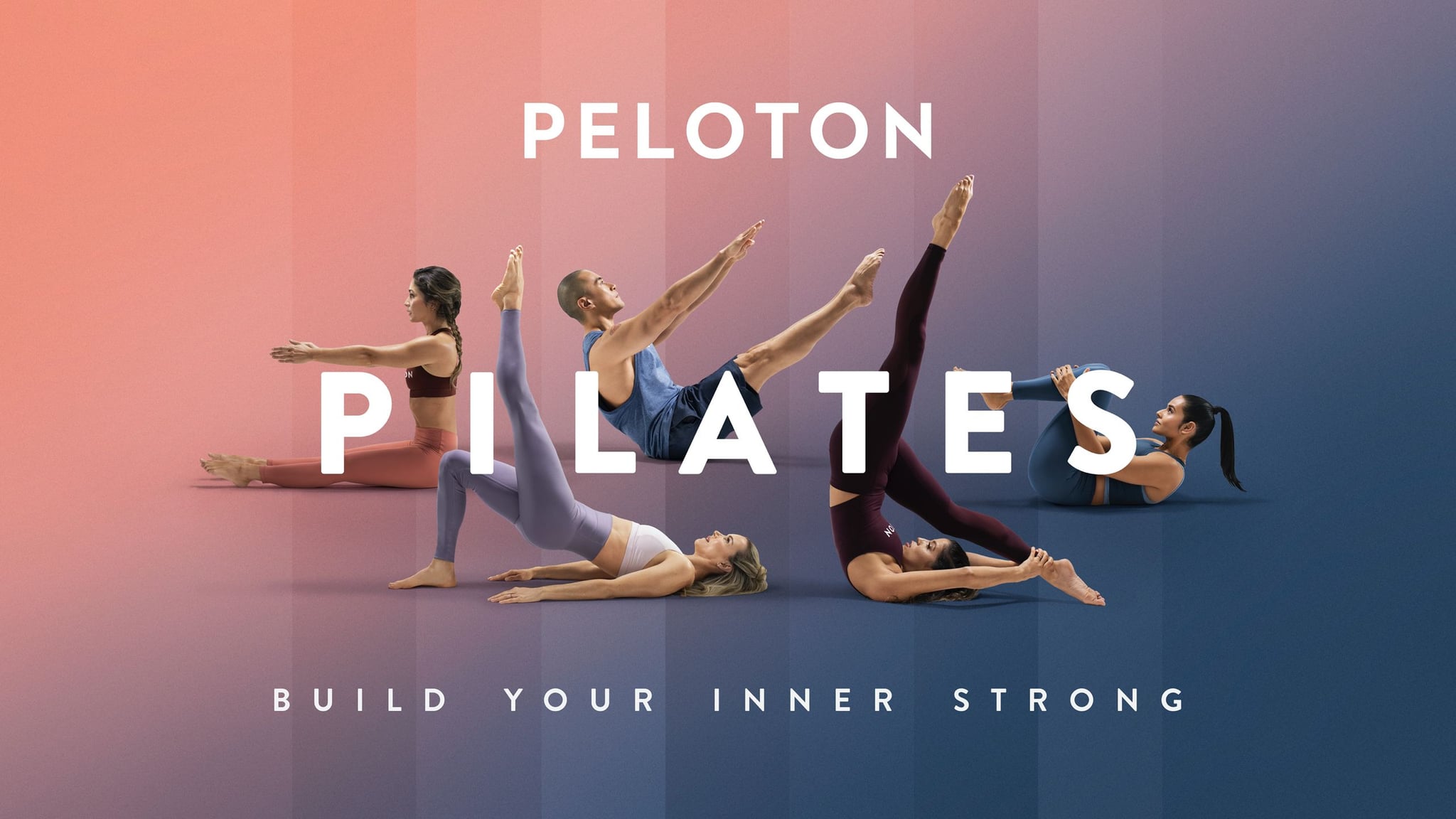 Attention Peloton-lovers: the platform officially launched its Pilates category on 16 Dec., with 20 classes total on demand. Sessions range from 10 to 45 minutes long and include unlevelled, beginner, intermediate, and advanced courses led by Peloton instructors Kristin McGee, Emma Lovewell, Aditi Shah, Hannah Corbin, and Sam Yo, all certified in teaching Pilates.
Yo — a Level 3 personal trainer and certified Pilates instructor through the Kane School who has four on-demand classes coming out in this category — told POPSUGAR that Pilates "is a great form of exercise for everyone no matter your age of fitness level" and that it "helps to build up strength, flexibility, joint mobility, and balance." Peloton Pilates, in particular, "is designed to be an empowering and accessible practice to improve strength and stability for all members of any experience level — no equipment needed. No reformer, rings, core balls or other special props — just your body and a mat!" Yo added.
Yo started his Pilates journey when he was training as a professional dancer at The Laban Centre, where Pilates was an integral part of his curriculum. "[The Laban Centre's] founder, Rodolf Laban, worked closely with Joseph Pilates in the 1920s, they used his methodology as a foundation to build stability and strength for dancers. I found it to be hugely beneficial in helping my body withstand the 10-15 classes of ballet and contemporary a week while still being able to perform at a top-level," said Yo.
Beyond the increase in strength and stability, Yo loves Pilates for the muscular awareness that Pilates practice can bring people. "What I love about Pilates is that we can really focus on the mind and muscle connection. Exploring the root of a particular movement we are isolating, where it starts, where it goes, to where it finishes — all this without compromising alignment or form," he explained. "I always feel more connected with my body after a class because it is allowing yourself to master and melt into the motions. Giving your body the time to feel depth, within the texture of movement."
These new Pilates sessions will feature some moves you might have done before in Peloton core classes, but Pilates-specific moves have different terminology. One of Yo's favourite exercises is the Pilates roll-up, which is basically a very slow, controlled, and elongated version of the sit up. "I love feeling the controlled articulation of my spine through each vertebra as I unravel from lying down to sitting and back again like stacking LEGO bricks on top of one another and taking them off one at a time making sure to put them down carefully," said Yo.
Describing Peloton's Pilates category in general, Yo explained that "the 20 class collection offers intro, all levels, beginner, intermediate, and advanced classes ranging from 10-45 minutes. Members at all fitness levels can expect a low-impact workout that will strengthen as well as lengthen the muscles while focusing on improving posture, alignment, and flexibility. With the guidance of our qualified instructors, who are also experts in many different disciplines, we are able to bring a kaleidoscope of experience to motivate and encourage our members to help create the best version of themselves, as we smile together and move forward together."
Access the Pilates classes under the "class type" section of Peloton app's strength workouts. All you'll need is a membership and a mat — no reformer necessary.
— Additional reporting by Sophia Panych
Image Source: Courtesy of Peloton