From Hiking to HIIT, These Vessi Sneakers Are My New Go-To
I Tried These Vessi Sneakers on Everything From Hiking to HIIT — Here's What Happened
As POPSUGAR editors, we independently select and write about stuff we love and think you'll like too. If you buy a product we have recommended, we may receive affiliate commission, which in turn supports our work.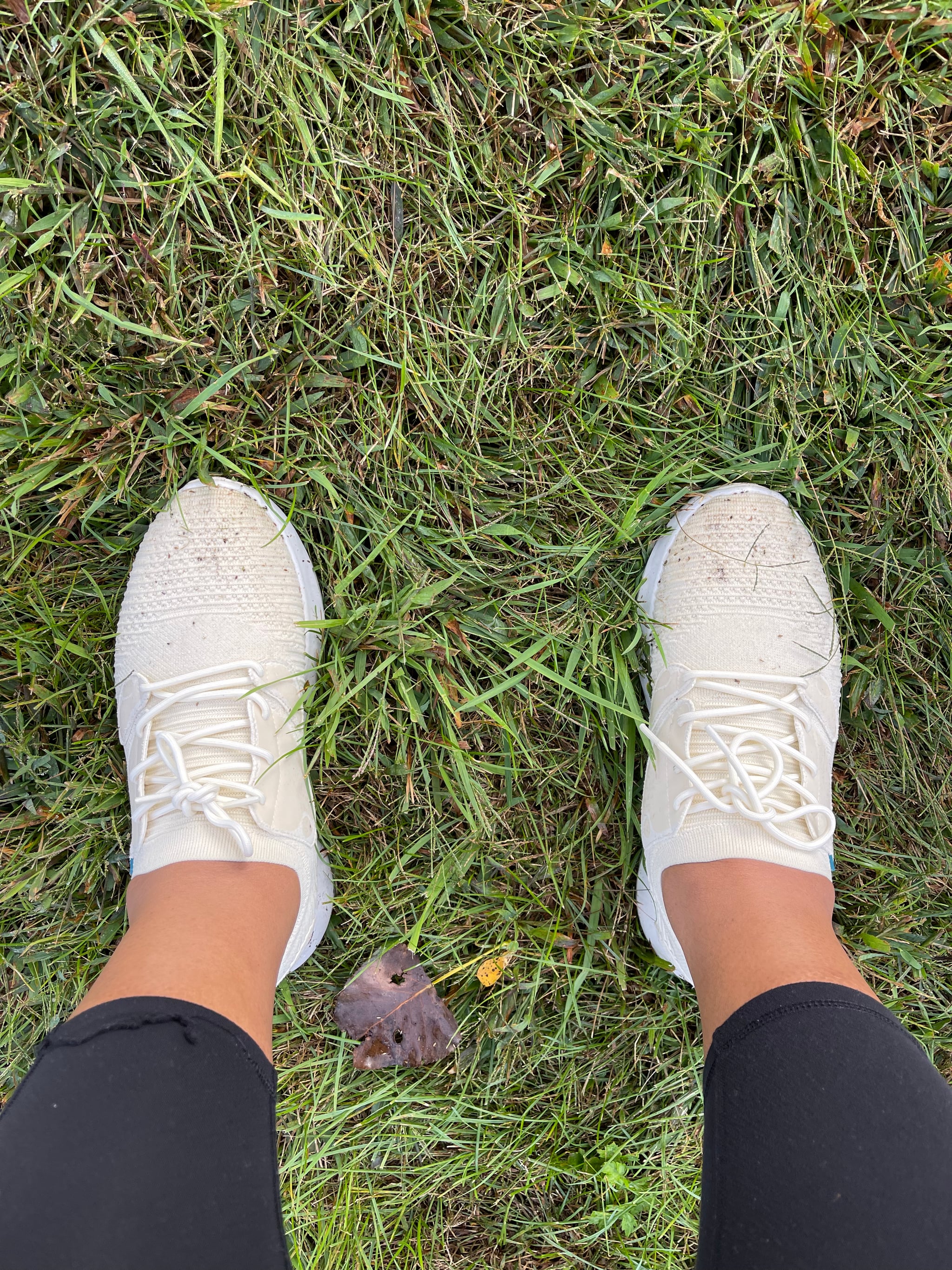 Recently I took a trip to upstate New York to spend a few days in nature. Naturally I started to think of all the shoes I'd need to bring — rain boots, hiking boots, and sneakers. Then I realised that I had a pair of the Vessi Everyday Move ($140) sneakers that I was given to try out, but hadn't gotten around to trying them yet, so I threw them in my suitcase as back-up shoes.
Having to wear these sneakers on dirt roads, rocky paths, and wet grassy terrain, I expected that these sneakers would let me down at some point. I already knew that these sneakers claimed to be waterproof but I was sceptical that some water would get through, they wouldn't rinse clean, or they'd make my feet incredibly sweaty.
Keep reading to find out how the Vessi Everyday Move sneaker ended up surpassing my expectations, becoming my new go-to shoe.
Vessi Everyday Move Waterproof Sneaker
On the first day I wore my non-Vessi shoes to the lodge and on the rocky road I could feel every pebble beneath my feet. At one point my toe ended up touching some wet grass and made the toe of my shoes wet. I was mildly annoyed at my wet toe so I decided to give Vessi's a try so to see if it will at least keep my toes dry.
Fortunately, for me, the Vessi sneakers did more than just keep my toes dry. During the remainder of the trip I walked on gravel, dirt, and wet grass with no water, dust, or rocks left in my shoes. On the days when we walked over rocky paths, the Vessi sneakers kept me comfortable the whole time. On the last day it even drizzled a bit and my feet were pleasantly bone dry. Best of all, my feet weren't hot at all — I'm talkin' zero foot sweat!
My feet were so cosy that I realised socks were not necessary with these sneakers. The lining is soft and slightly cushioned while the part of the shoe that surrounds the ankles didn't cut into my leg at all. It sort of formed a secure seal between my feet and the elements. As you could probably predict, for the entirety of the trip I only reached for my Vessi Everyday Move sneakers.
Even when I returned to the concrete jungle I realised that these shoes were also great for those days when I need to work but want to workout and not pack extra shoes. So of course I gave it a fitness class test. While I didn't use these as running shoes (I prefer a bit more cushion), they do work well for things like HIIT, Tabata, using the elliptical etc.
After some serious testing against a variety of elements these shoes are true to their name. The Vessi Everyday Move shoes really do move with me wherever I am. Therefore they are officially one of my go-to sneakers!