Tweet About an Olive Garden Commercial Created by a Bot
A "Bot" Wrote an Olive Garden Ad, and All We Can Say Is, "Lasagna Wings With Extra Italy"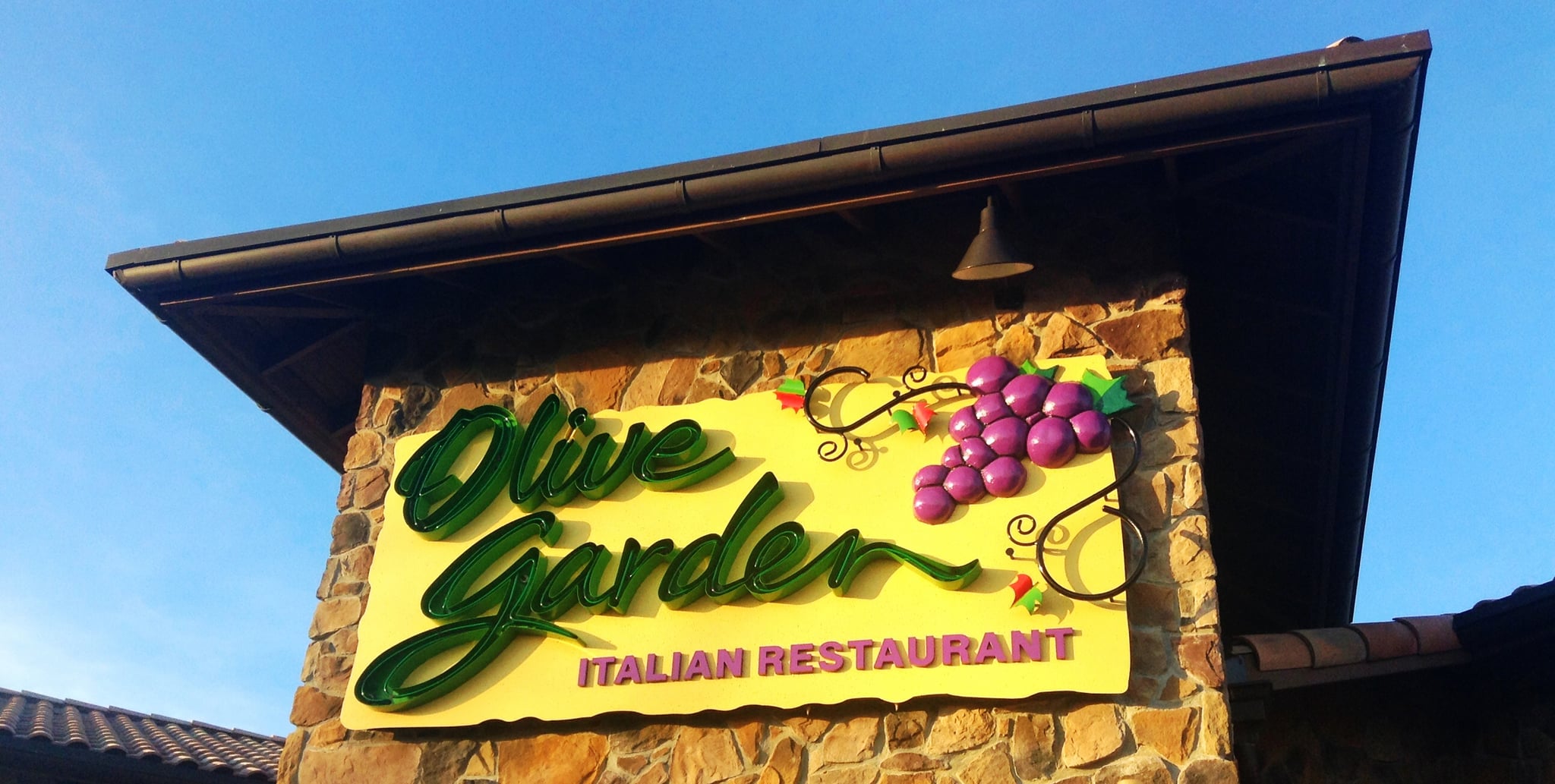 Olive Garden commercials have a certain flow to them, typically consisting of a shot of steaming breadsticks, sizzling chicken, and its tagline, "When you're here, you're family." The commercials are so formulaic, in fact, that comedy writer Keaton Patti used a "bot" to create a sample Olive Garden commercial. While it's worth noting that Patti probably wrote the commercial himself — the bot element simply being a ruse — the end result is nonetheless hilarious and horrifying.
At the start of the commercial, the waitress declares, "Pasta nachos for you. We see the pasta nachos. They're warm and defeated." (In case you were wondering, pasta nachos are a real-life Olive Garden dish.) Other highlights include, "lasagna wings with extra Italy," "unlimited stick," and "gluten classico." At the end, the announcer seemingly malfunctions and delivers a haunting Shining-esque take on Olive Garden's tagline: "When you're here, you're here."
I forced a bot to watch over 1,000 hours of Olive Garden commercials and then asked it to write an Olive Garden commercial of its own. Here is the first page. pic.twitter.com/CKiDQTmLeH

— Keaton Patti (@KeatonPatti) June 13, 2018
Patti has applied this same bot joke to several other topics, including the Pirates of the Caribbean franchise, Air Bud movies, and infomercials. None, however, seem to be as inexplicably terrifying as this ominous advertisement about pasta and "secret soup." Who would have thought?