Emily Mariko's Chocolate-Covered Dates Recipe With Photos
TikTok's Chocolate-Covered Dates Are Filled With a Sweet Surprise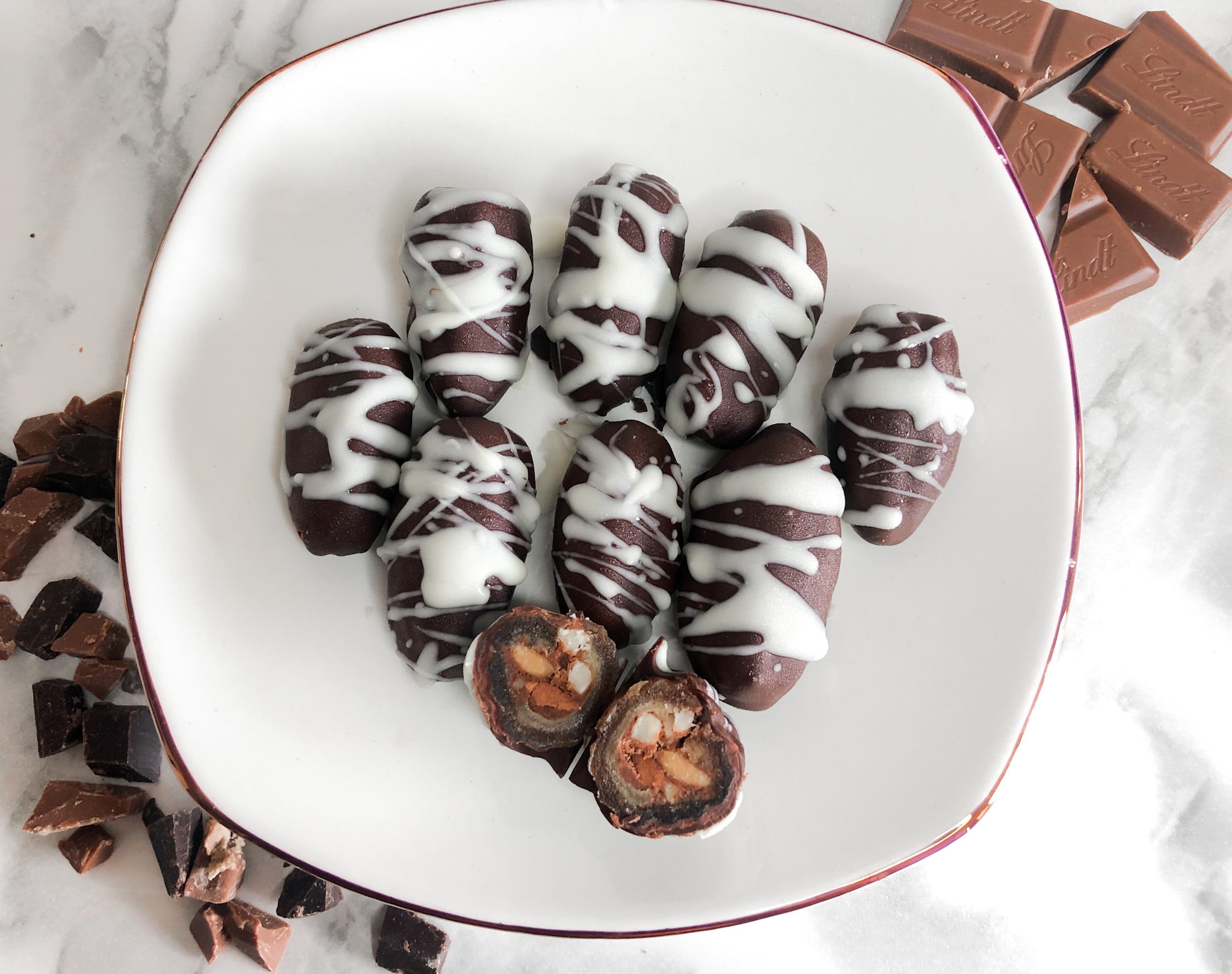 From Lizzo's favourite "nature's cereal" to blue Cookie Monster cookies, TikTok has become a treasure trove of inventive recipes, and here we are trying yet another creative recipe brought to us from the FYP. These chocolate-covered dates with a crunchy peanut-butter filling from TikTok user Emily Mariko offer a new way of snacking on the popular dehydrated fruit, and as a fierce proponent of the culinary notion that all things are better when paired with PB and chocolate, I instantly knew I had to try them out myself. In the name of (food) science, of course.
These chocolate peanut-butter dates taste like a delightful mix between a giant chocolate-covered raisin and a crunchy chocolate peanut-butter cup, with the added bonus that they're customizable to your taste. You can make these dates specifically to your liking by filling them with your favourite peanut-butter flavours such as chocolate or coconut — or any nut spread of your choosing, for that matter — as well as your choice of chocolate, be it white, milk, or dark. With just a few steps and zero cooking, these dates are just as easy to devour as they are to make.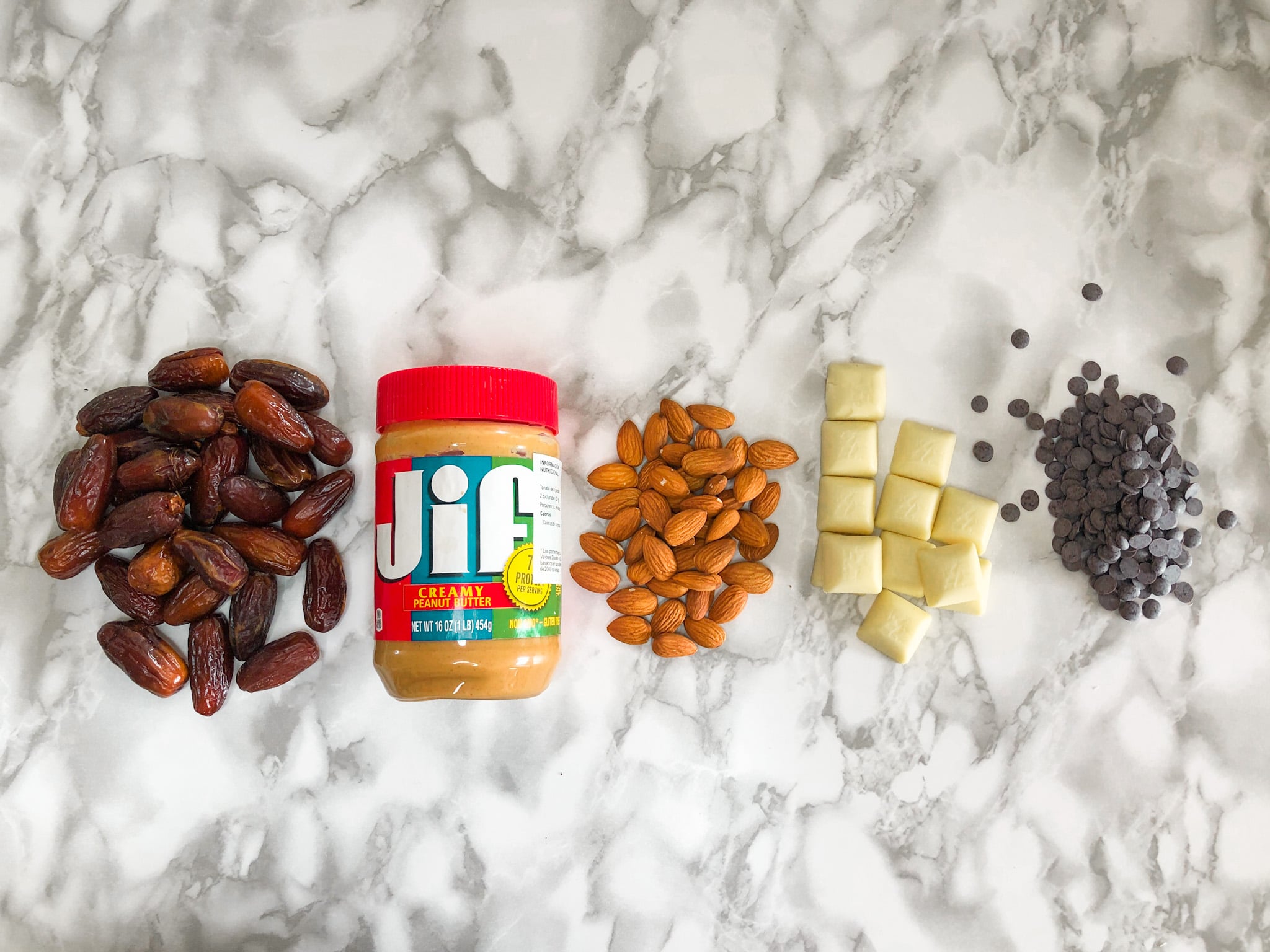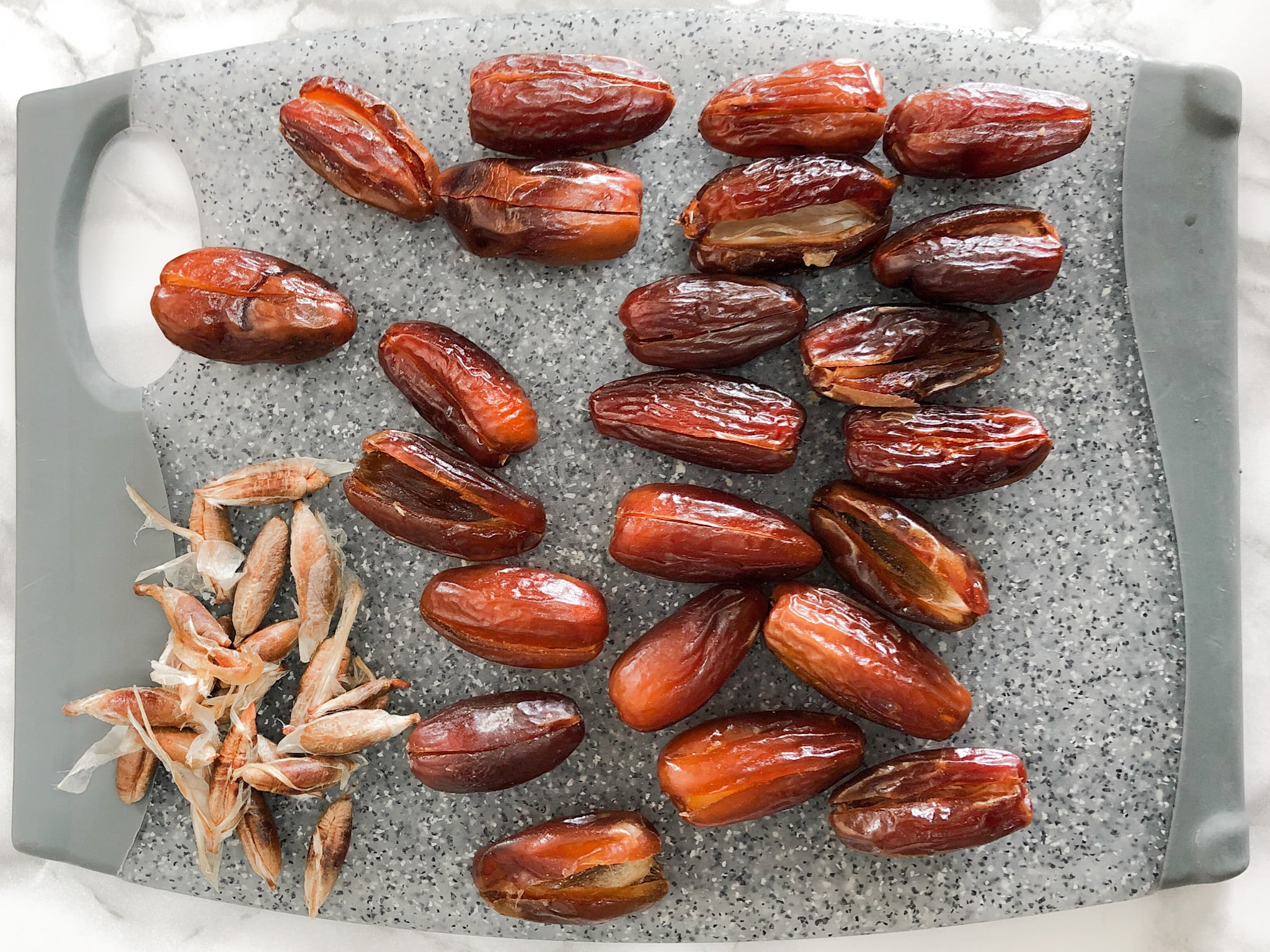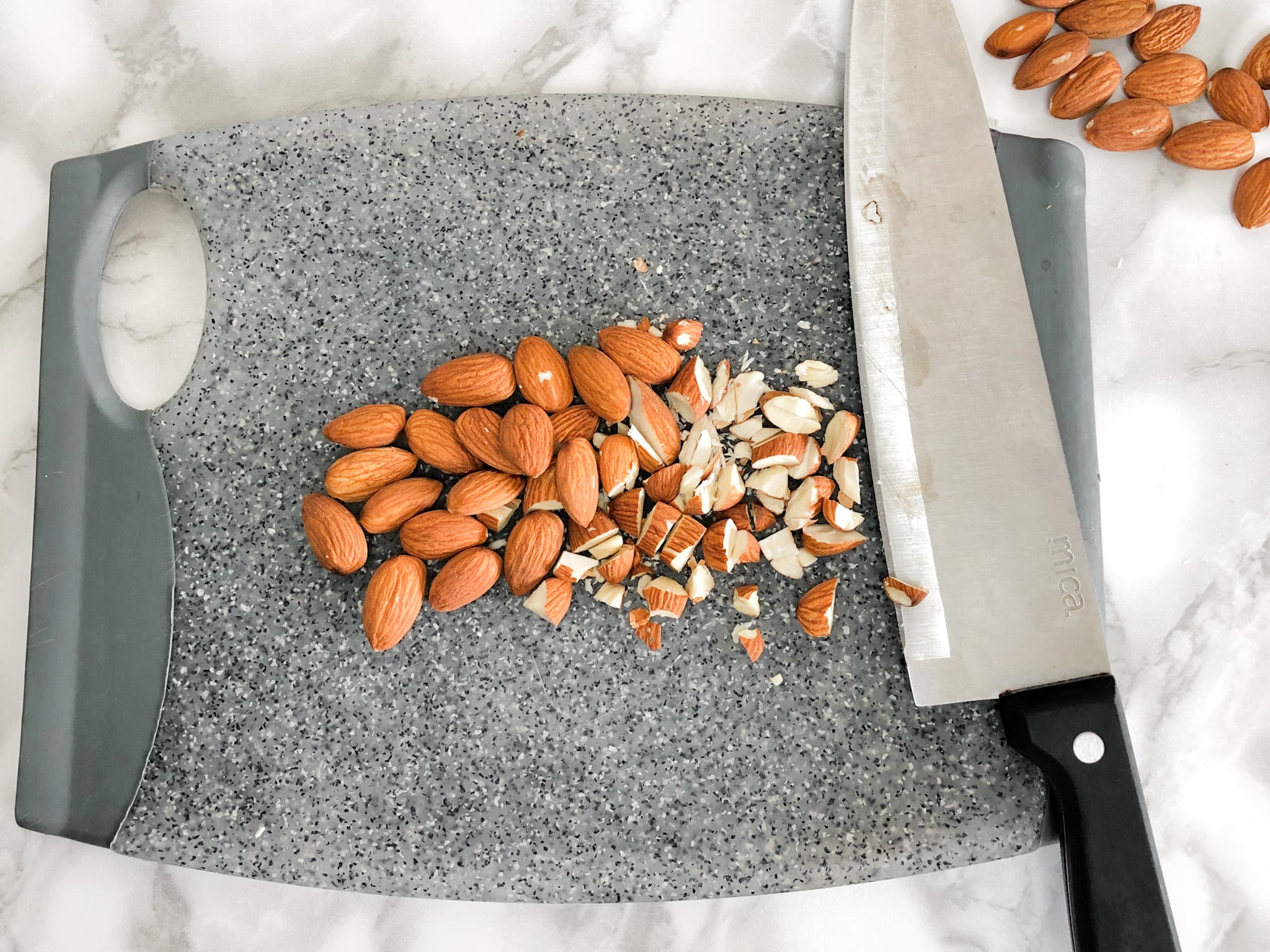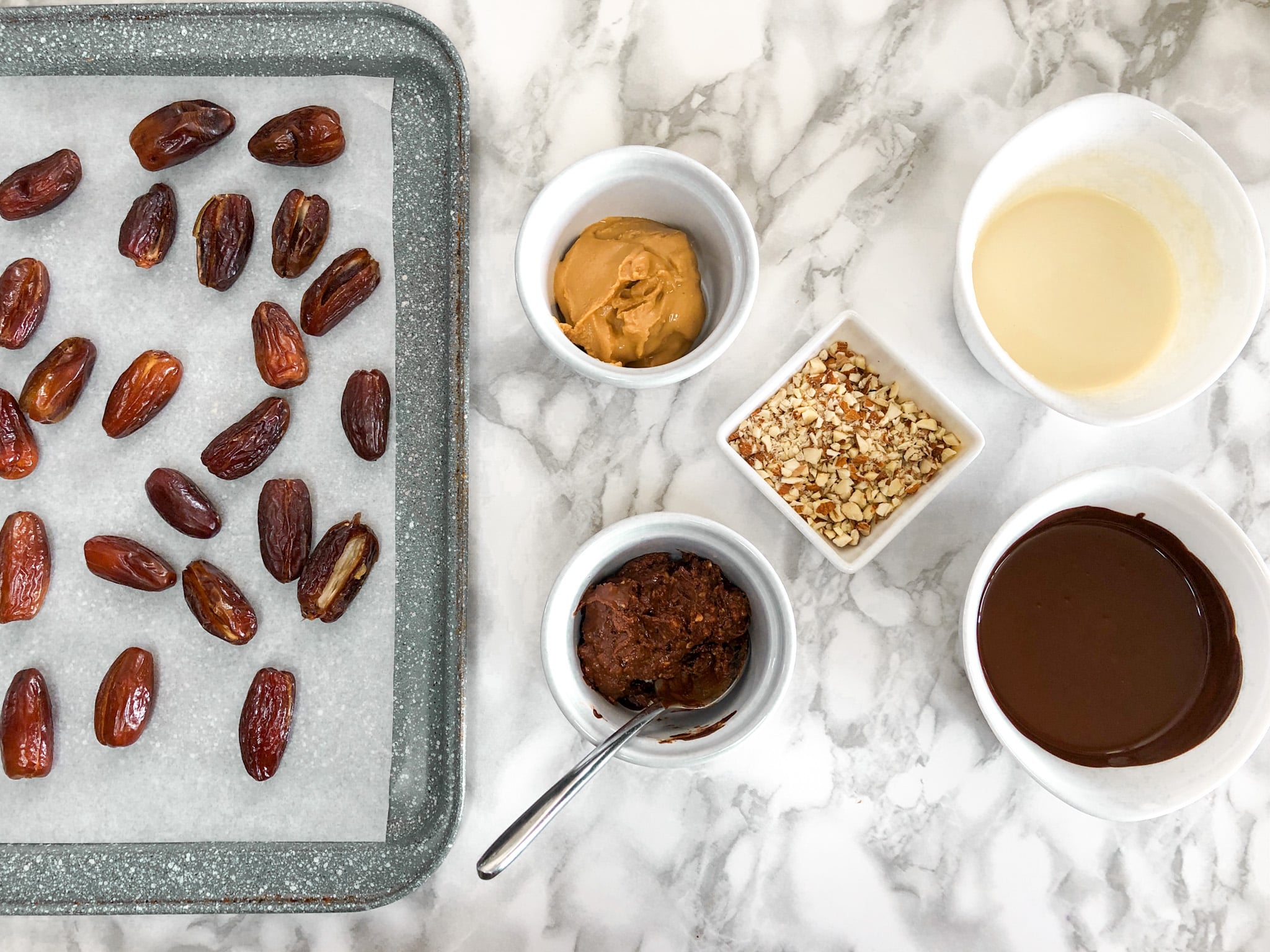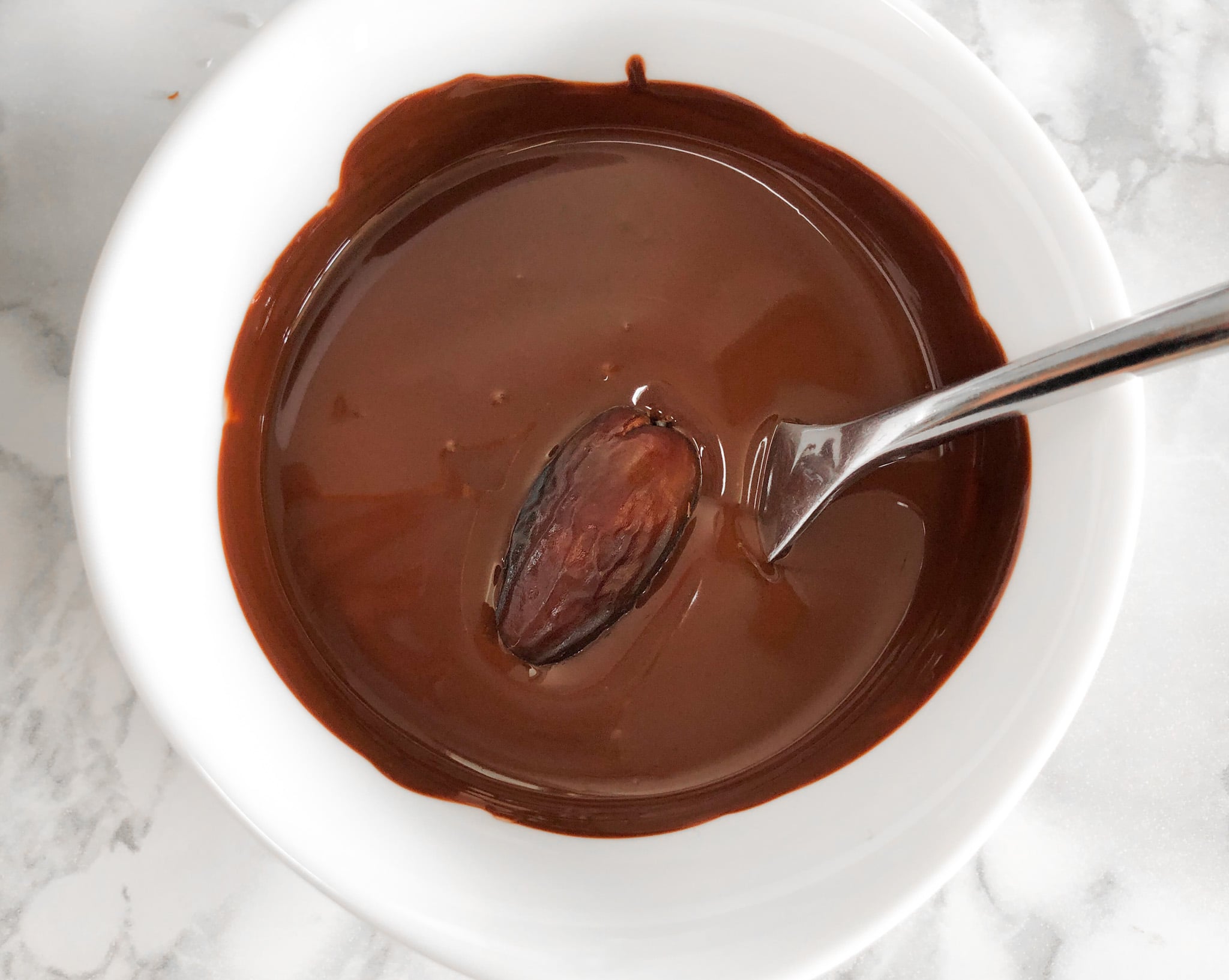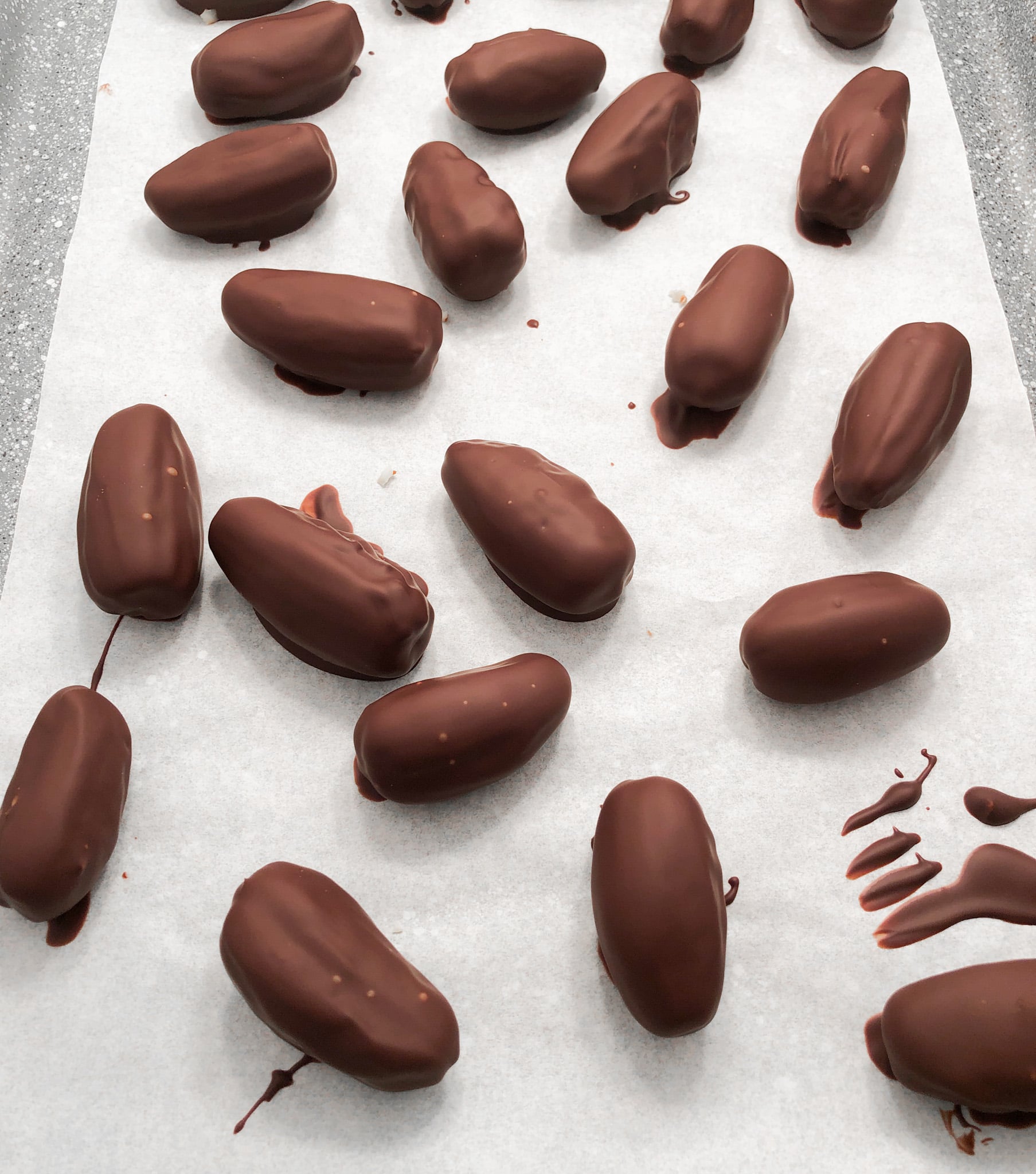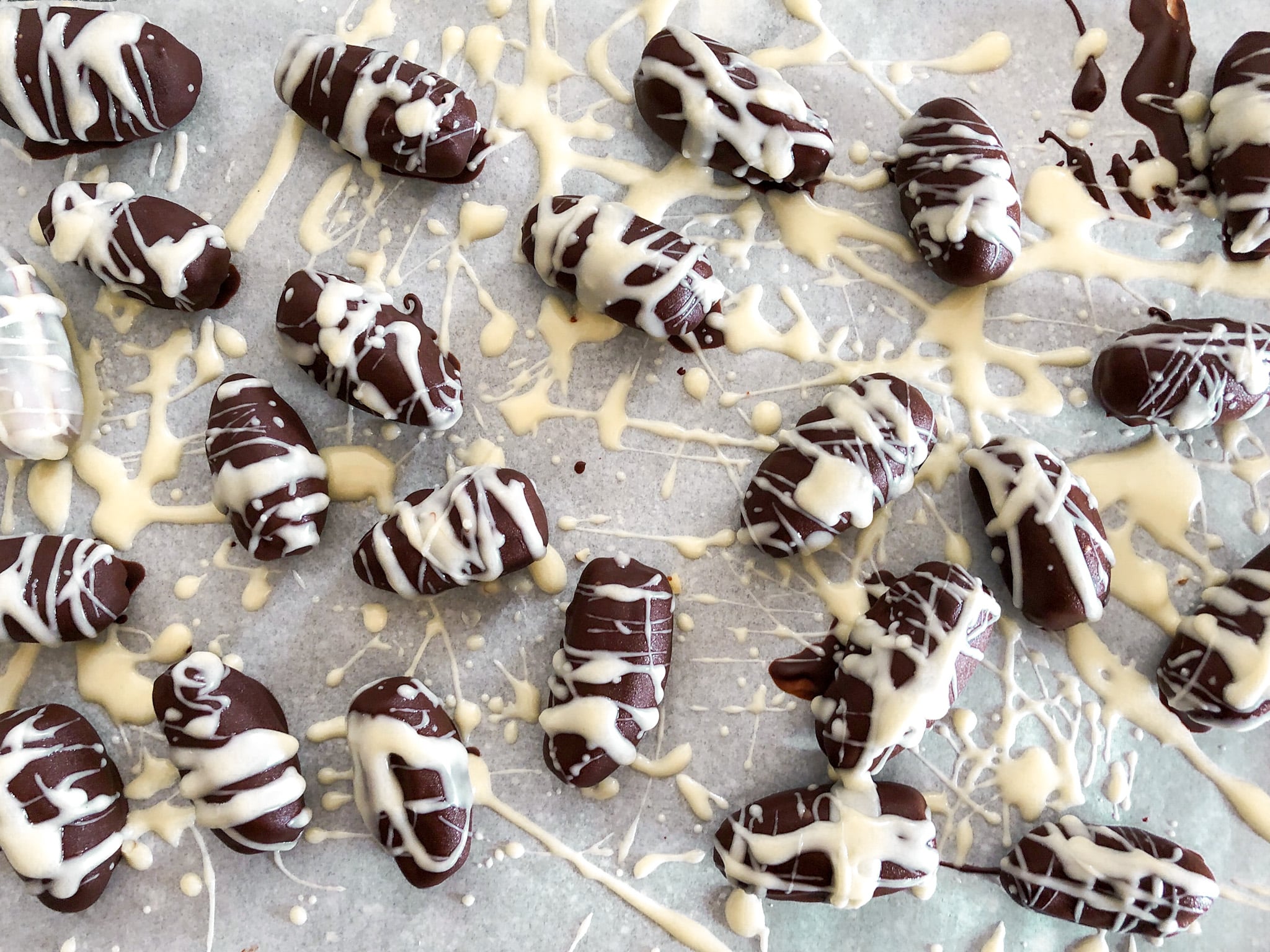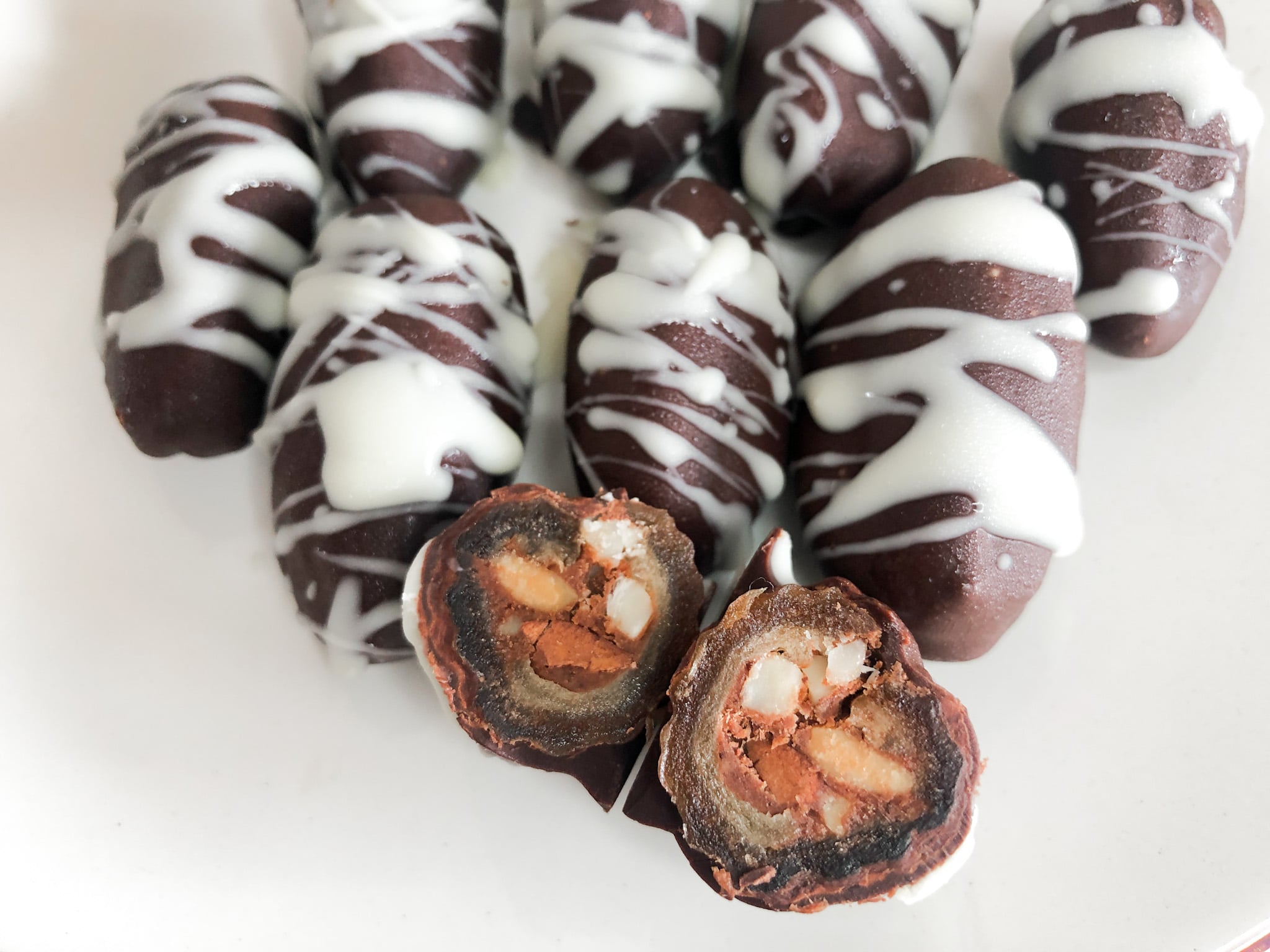 Chocolate-Covered Peanut-Butter Dates
TikTok user @emilymariko
Ingredients
20 dried dates
1/4 cup almonds, chopped
2 tablespoons peanut butter
1 cup chocolate morsels for melting
1 tablespoon coconut oil
Directions
Slice each date lengthwise enough to remove the pit and create a pocket for the filling while keeping the date intact.
Carefully stuff each date with 1/2 teaspoon peanut butter and a pinch of chopped almonds, then squeeze the date slightly to close the pocket.
In a small bowl, melt chocolate and coconut oil together until the chocolate is silky smooth and runny.
Dip each date into the chocolate, then place the date on a baking tray or plate lined with parchment paper.
Place the tray of chocolate-covered dates in the freezer to harden for 5-10 minutes.
Once the chocolate coating has hardened, remove the dates from the freezer and drizzle with an additional coating of chocolate using a fork.
Let the additional chocolate harden in the fridge or briefly in the freezer before serving.
Information
Category

Snacks

Yield

20 dates

Total Time

19 minutes, 59 seconds
Image Source: POPSUGAR Photography / Ashley Ortiz