KFC's Fried Chicken Hotel Will Open in London This August
KFC Is Opening a Brand-New Fried Chicken Hotel, Complete With a 'Press For Chicken' Button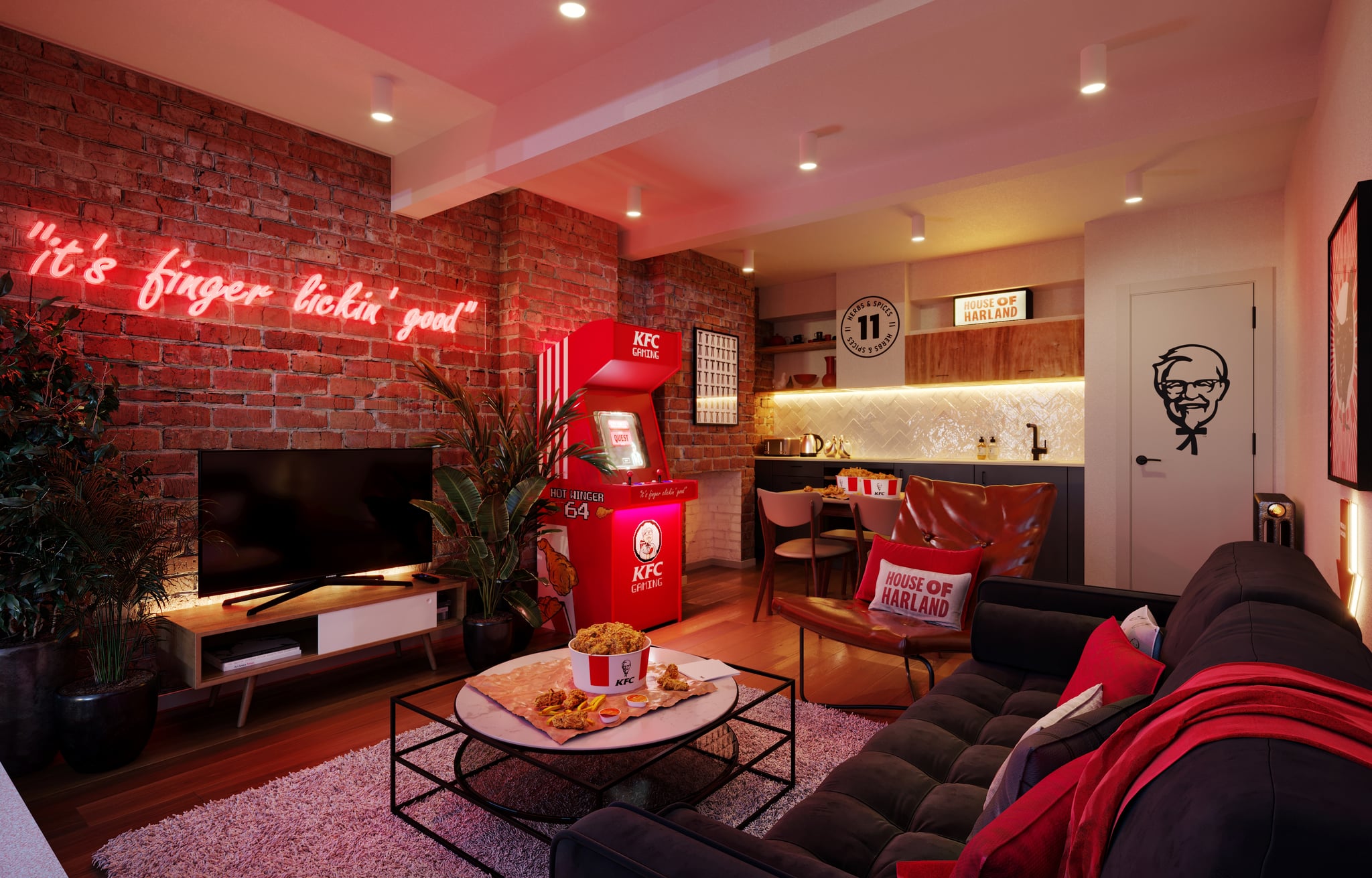 KFC will be hosting the ultimate staycation this summer, because it's opening a brand-new fried chicken hotel, called the House of Harland. Open for 11 days only, the pop-up will take place in Shoreditch and is available to book through Hotels.com. House of Harland will be complete with a plush private cinema room, a finger lickin' 'Press For Chicken' button (not a far cry from Bob Bob Ricard's 'press for champagne' button), and a Hot Winger arcade machine.
Once guests are escorted to their rooms, they'll be able to indulge in the complimentary botanical-infused self-care essentials, watch one of the 'chick-flicks' playing in the cinema room, or stare longingly at the drumstick-inspired decor. That's right, drumstick-inspired. One hundred percent of proceeds from rooms booked will go to The KFC Foundation, which supports grassroots organisations across the country that are empowering young people to unleash their potential and build a positive future.
Rooms will be available to book through Hotels.com from 11 a.m. on 11 Aug.
Image Source: KFC