This Colombian Natilla Makes For the Perfect Christmas Treat
A Natilla Colombiana (Colombian Christmas Custard) to Enjoy This Nochebuena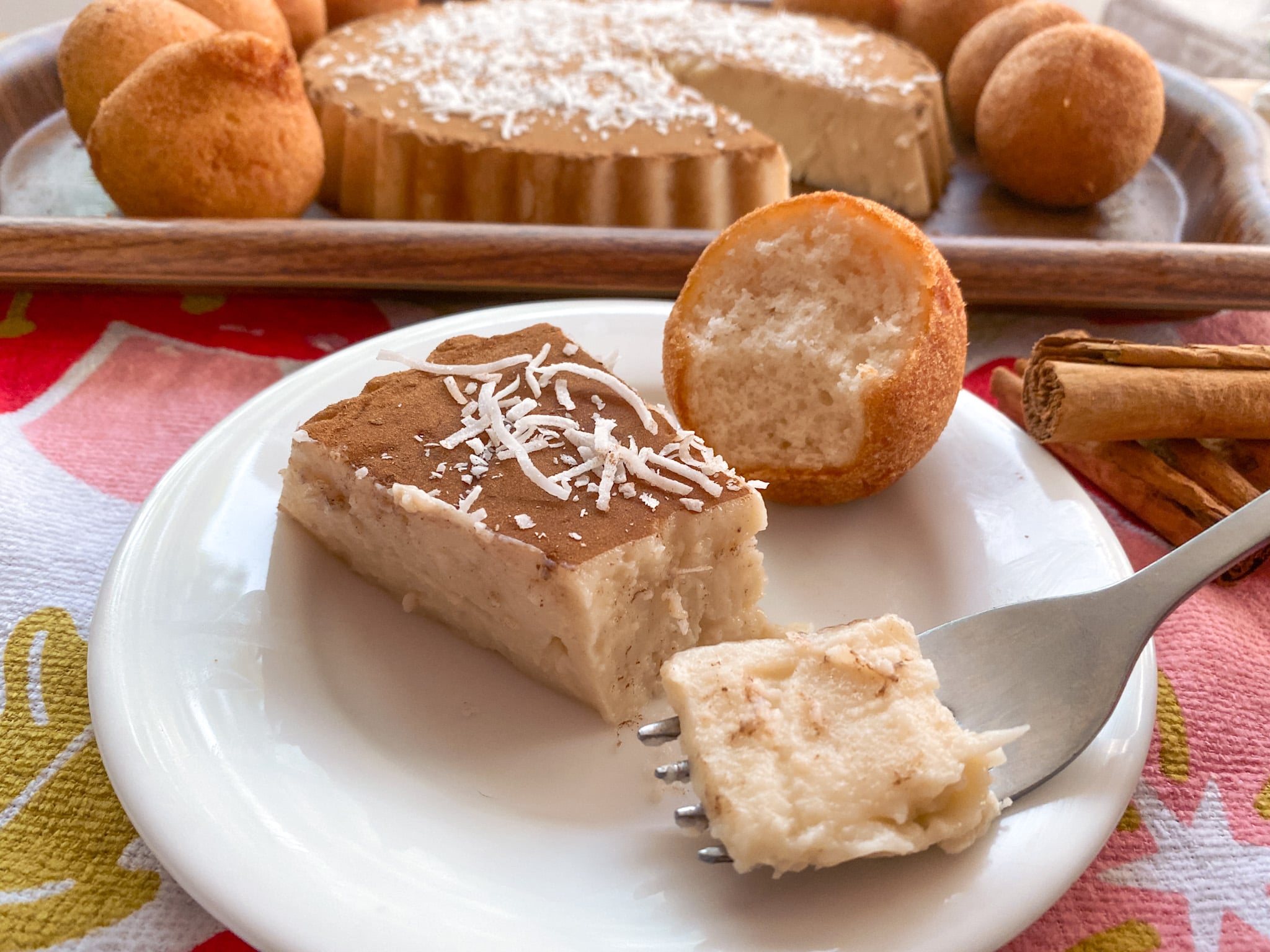 As a Latinx child growing up in America, I was taught that the signature tastes of Christmas were peppermint candy canes and iced sugar cookies. But in my Colombian household, the season was marked by two traditional treats: fried cheese fritters (buñuelos) and a chilled milk custard called natilla. Every year, when my extended family would get together on Nochebuena (Christmas Eve), the children would flock to the table to sneak a bite or two while our unsuspecting parents danced to cumbia in the background. I remember my cousins swarming the tray of hot buñuelos while I ran to the fridge to get a cold slice of natilla — my favourite. As an adult, I still feel as though Christmas isn't complete without natilla. As a result, I decided to learn how to make it myself, and now my Nochebuenas are as delicious and Colombian as ever.
Why Do Colombians Eat Natilla on Nochebuena?
Colombian natilla was adapted from a Spanish dessert called "natillas." Although the exact origin of the dish is unknown, it's widely believed that the dessert was developed by nuns in Spain centuries ago, then introduced to South American countries during the Spanish Inquisition. In Colombia, the recipe for natilla and the culture surrounding it changed over time. Eventually, natilla became a traditional Christmas dish, although it can be found in Colombia year-round.
What Is Colombian Natilla Made Of?
Whereas Spanish "natillas" is a custard made from milk and eggs, Colombian natilla does not contain eggs at all. In Colombia, the custard typically starts with a cinnamon-flavoured milk base sweetened with panela — a sweetener derived from pure sugar cane — then thickened with cornflour before being cooled overnight in the fridge. Plain natilla sweetened with panela is the most traditional kind of natilla. Panela gives the natilla a unique caramel-like flavour and a rich, brown colour. But it's not uncommon to find coconut, caramel, or raisin variations, too. When panela isn't available, brown sugar will do the trick.
What Does Natilla Mean in English?
Natilla translates directly to "custard" in English.
Is Natilla Similar to Flan?
While they might look similar, natilla and flan are completely different desserts. Flan is an egg-based custard, while Colombian natilla is made from milk and cornflour. Flan is baked, whereas natilla is simmered, then cooled. And while flan is typically topped with a runny caramel sauce, natilla is garnished with ground cinnamon and shredded coconut.
Here's how to make it.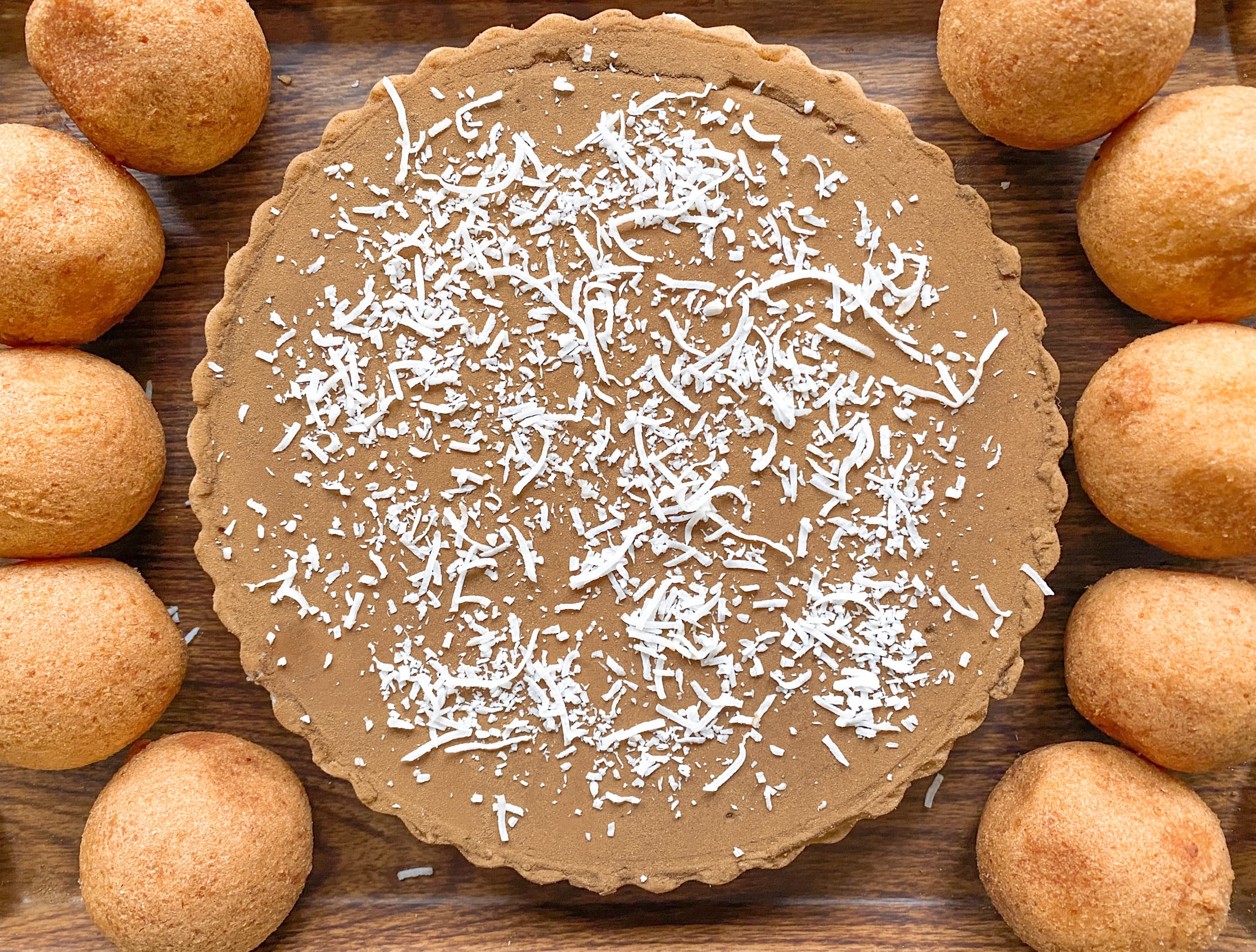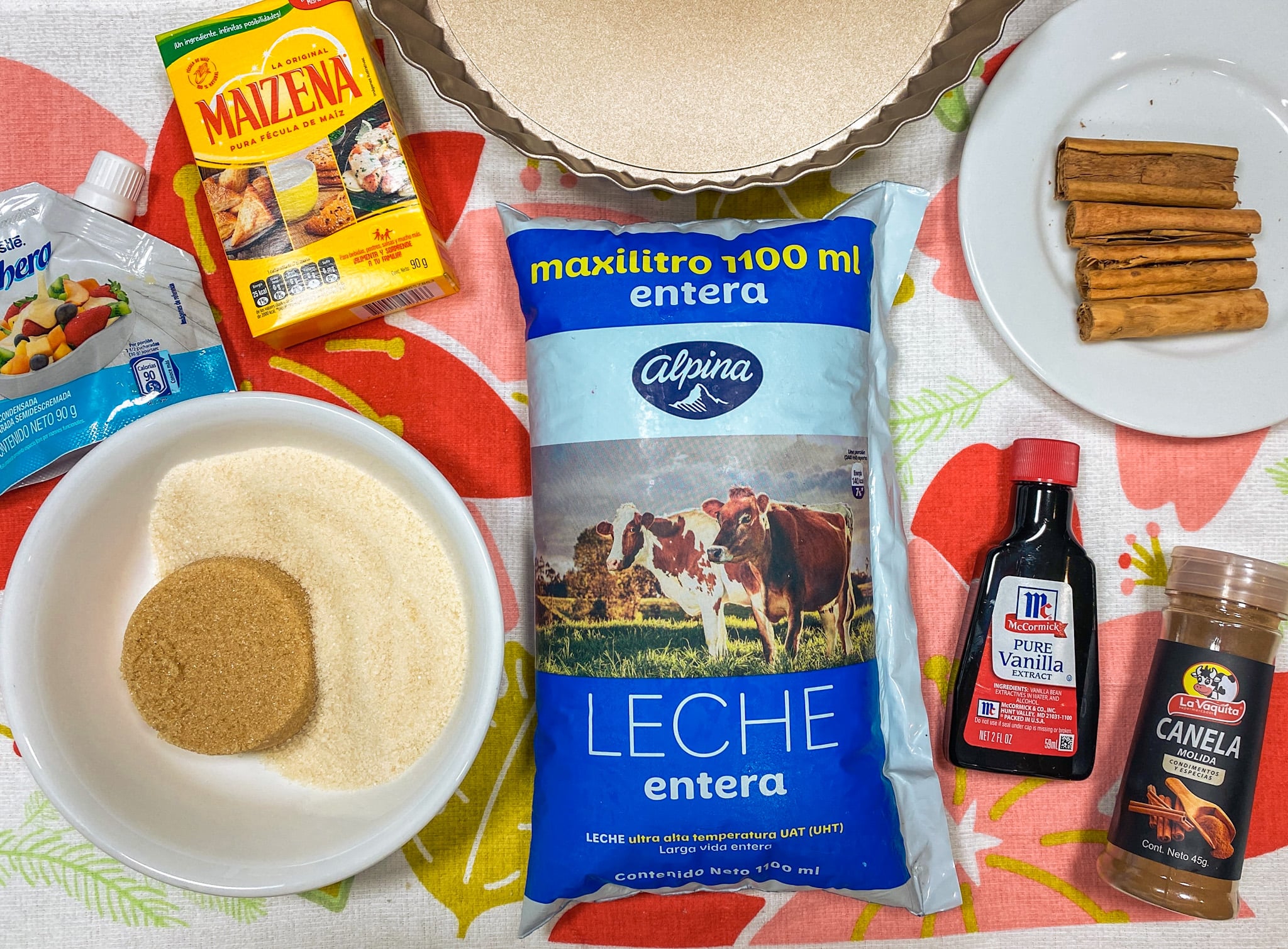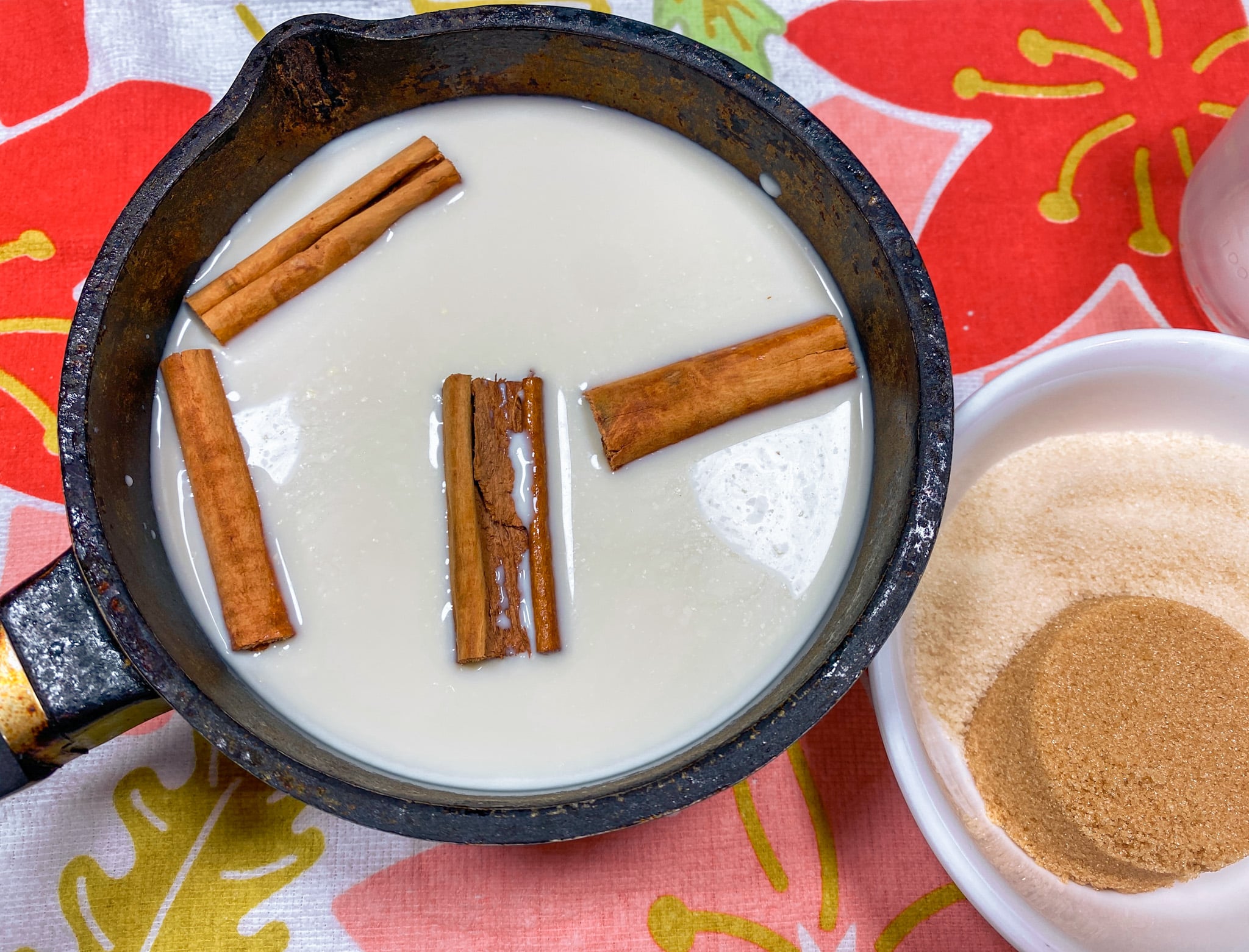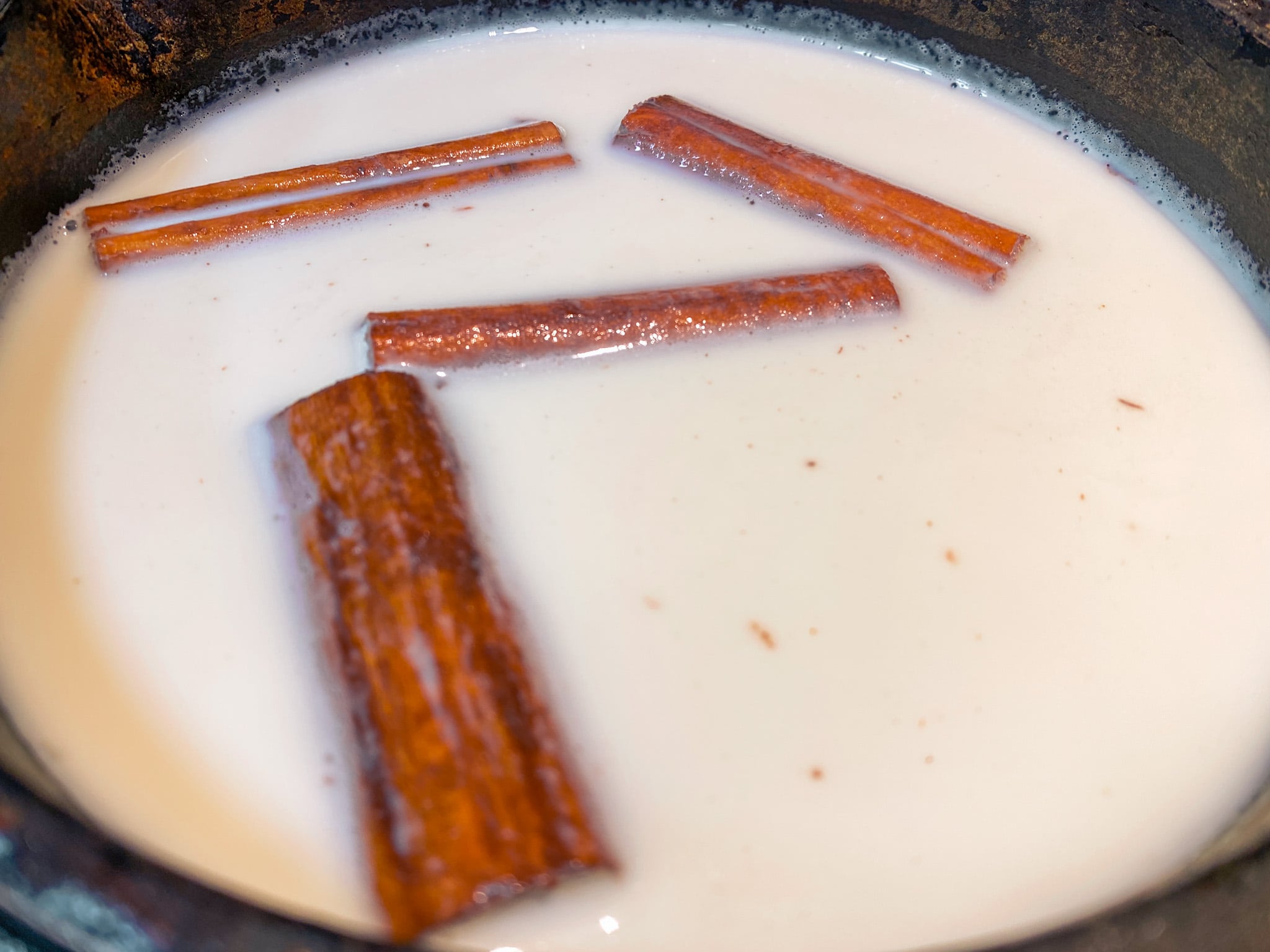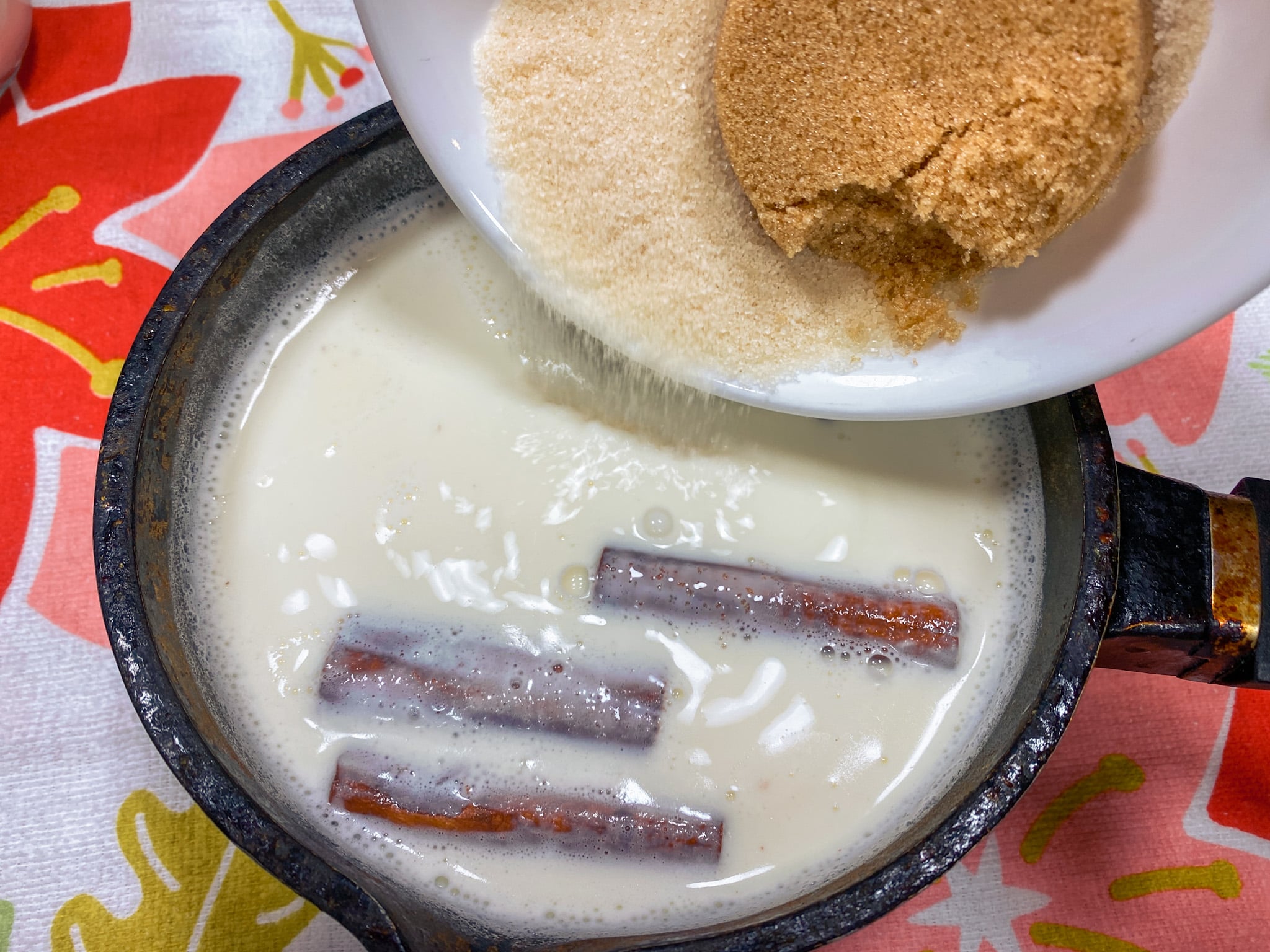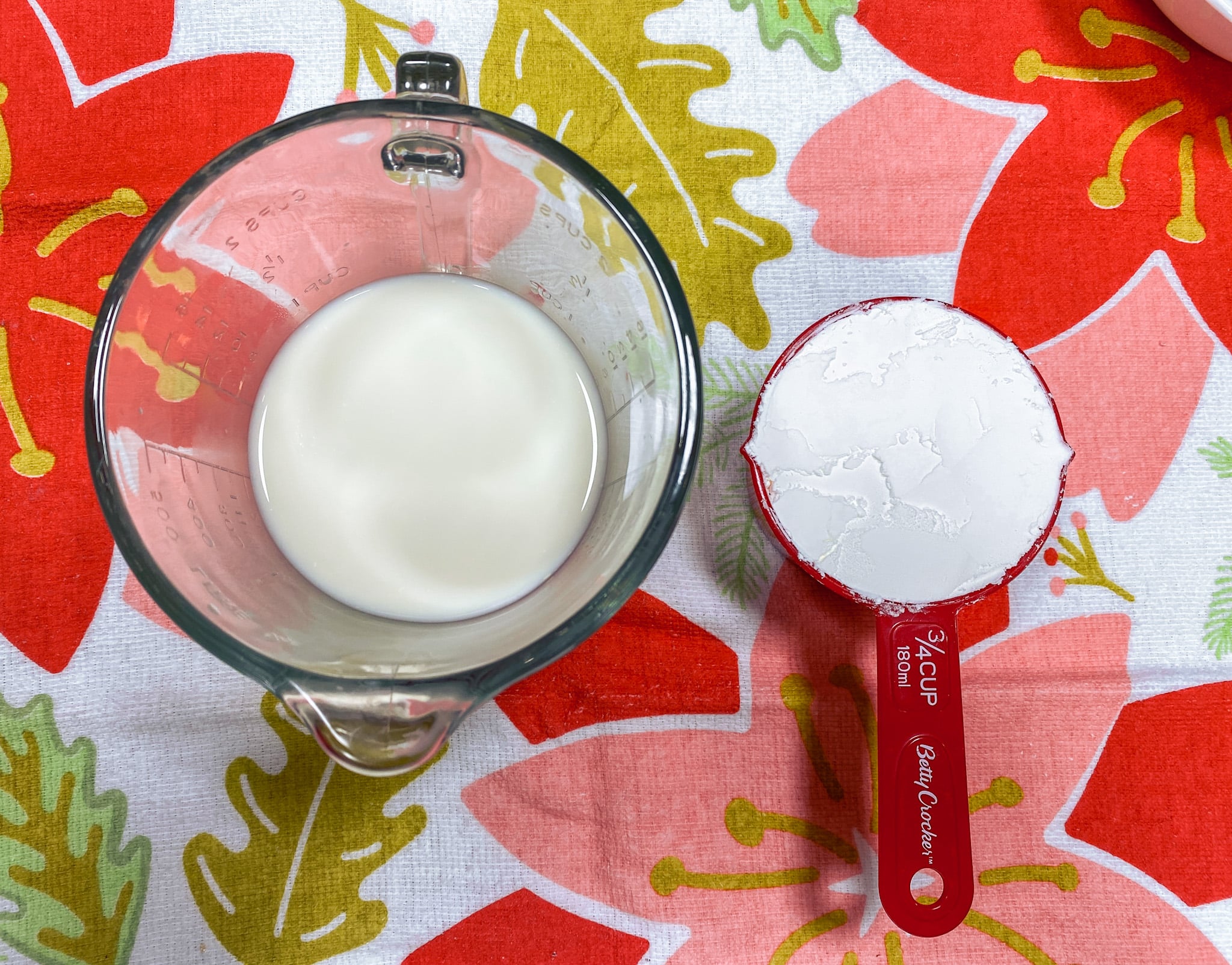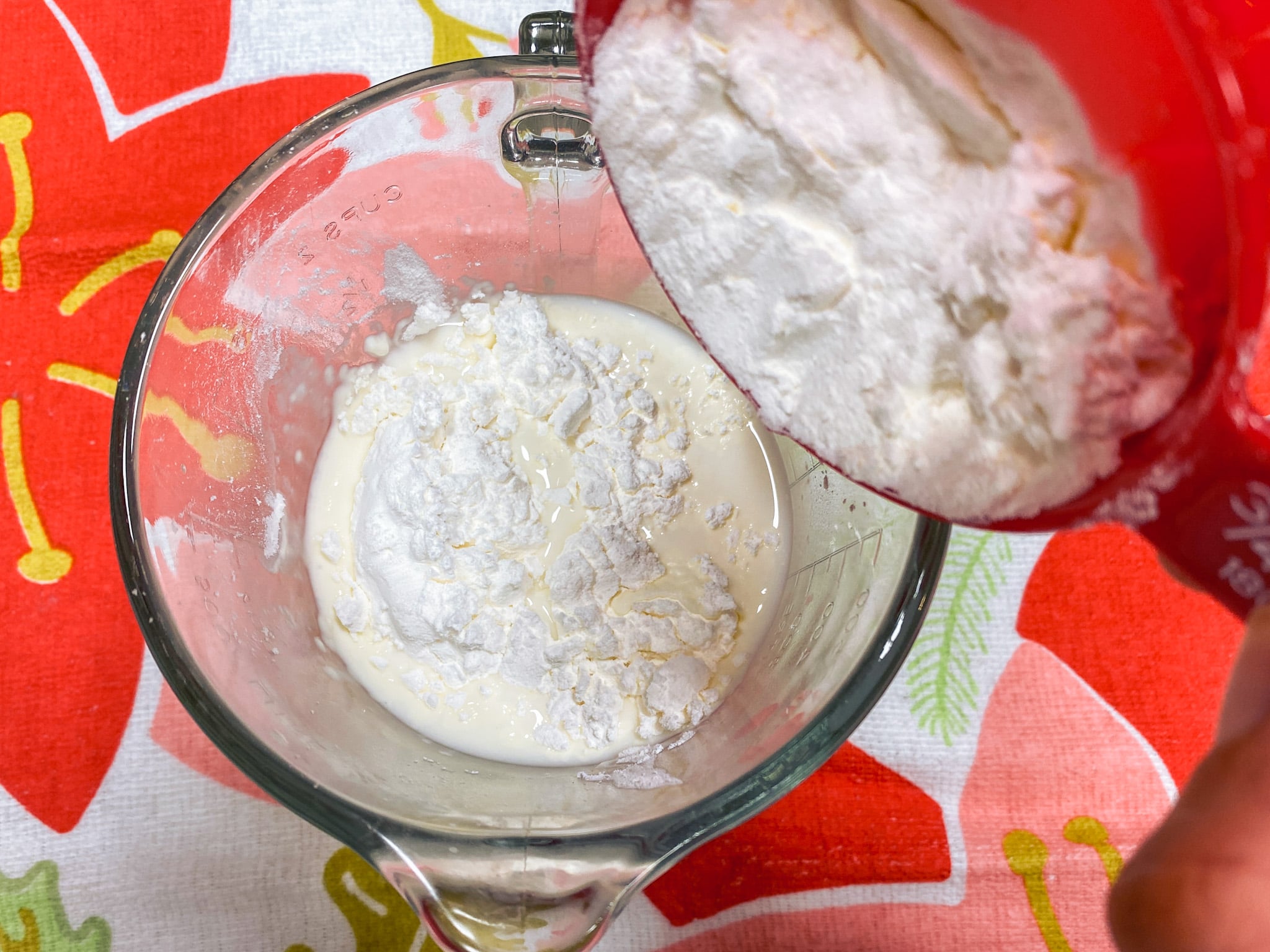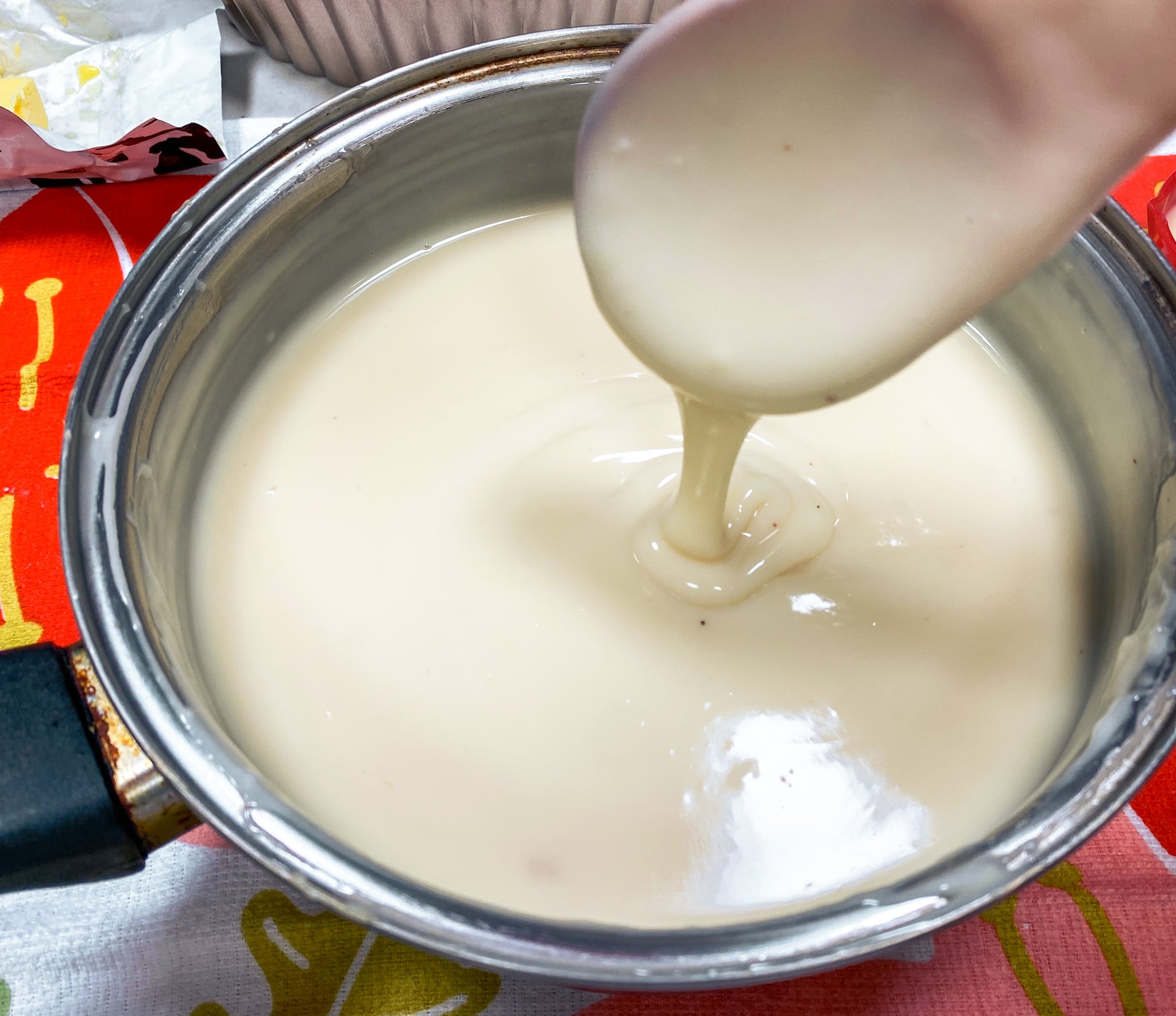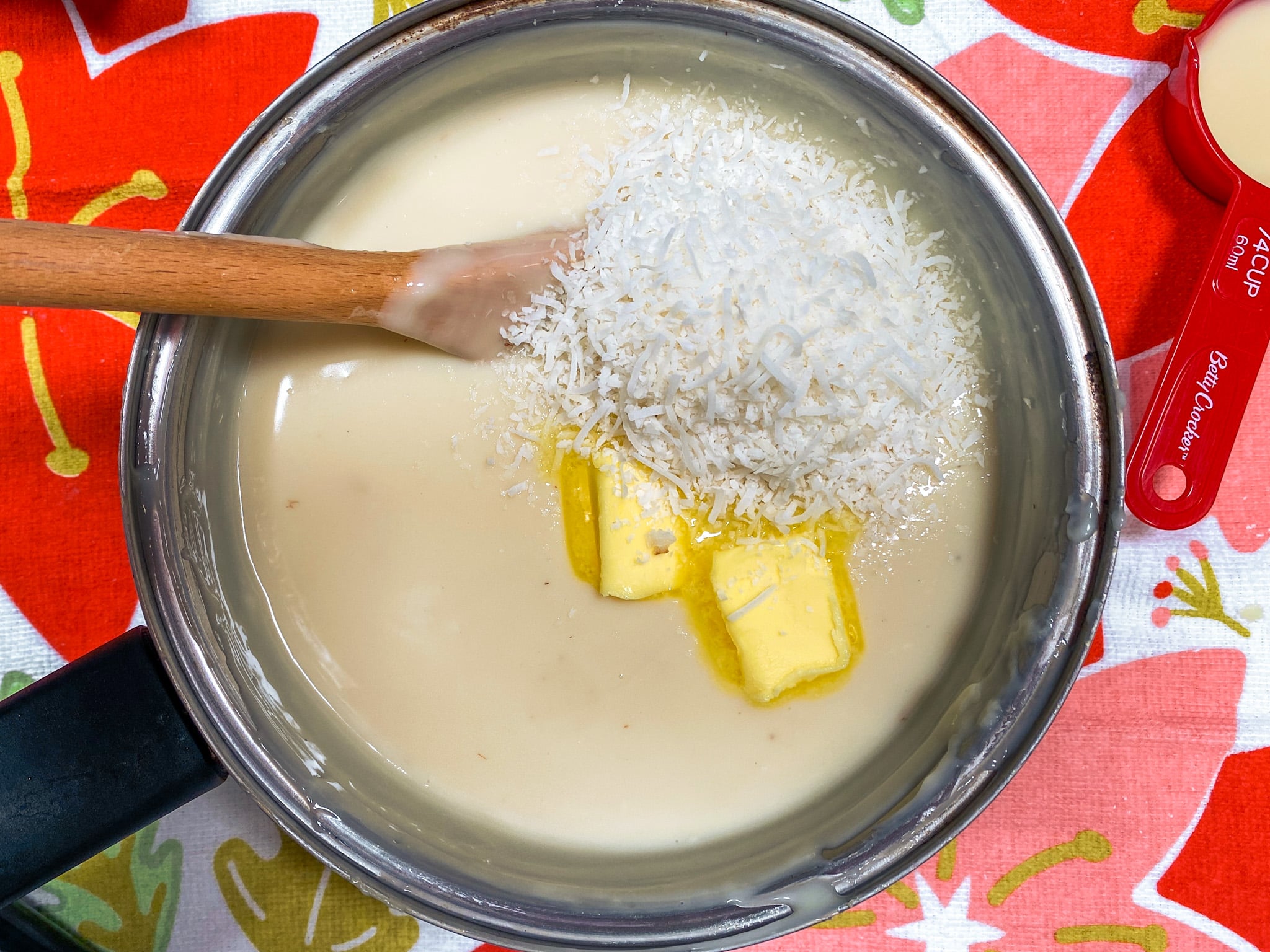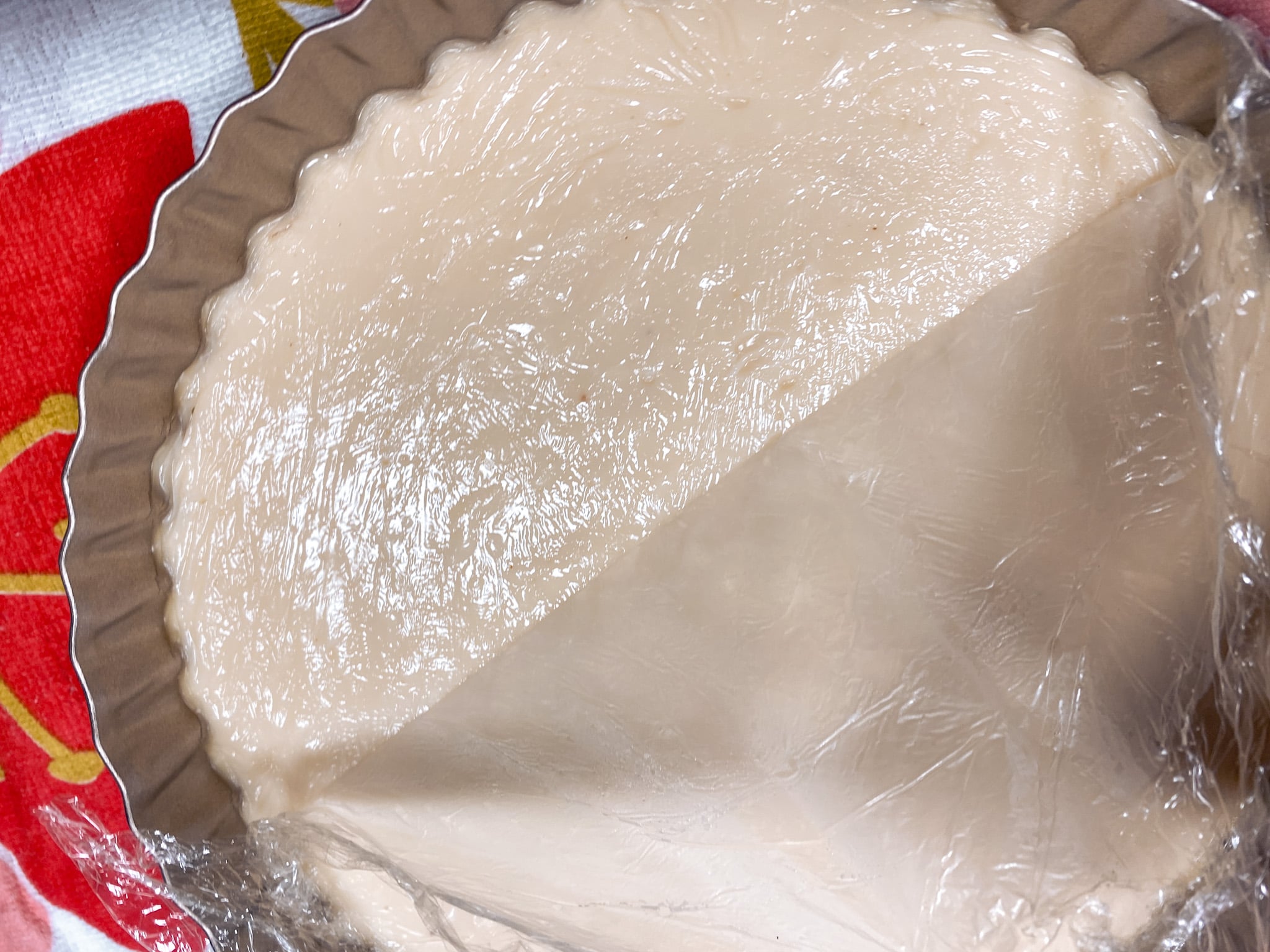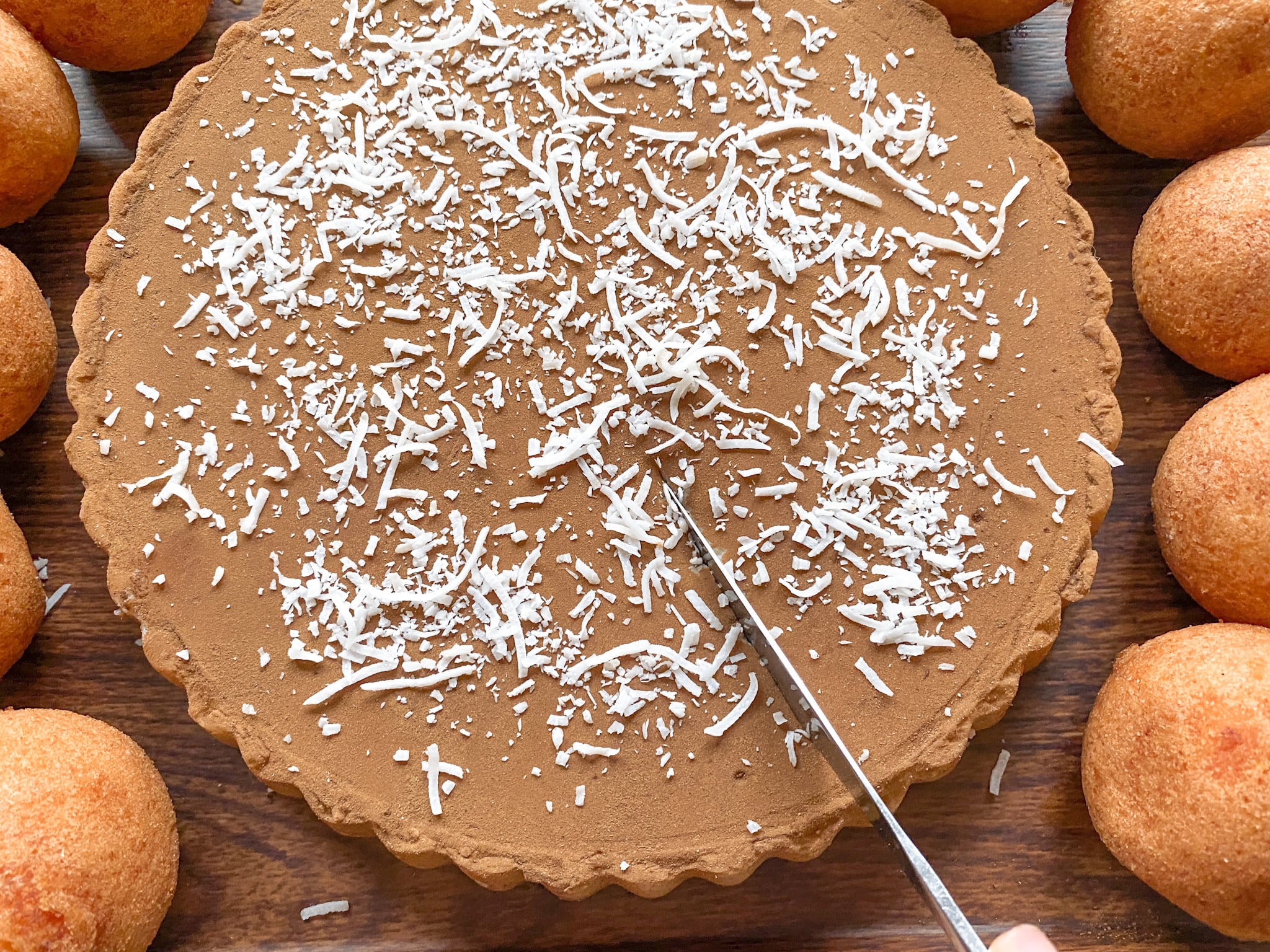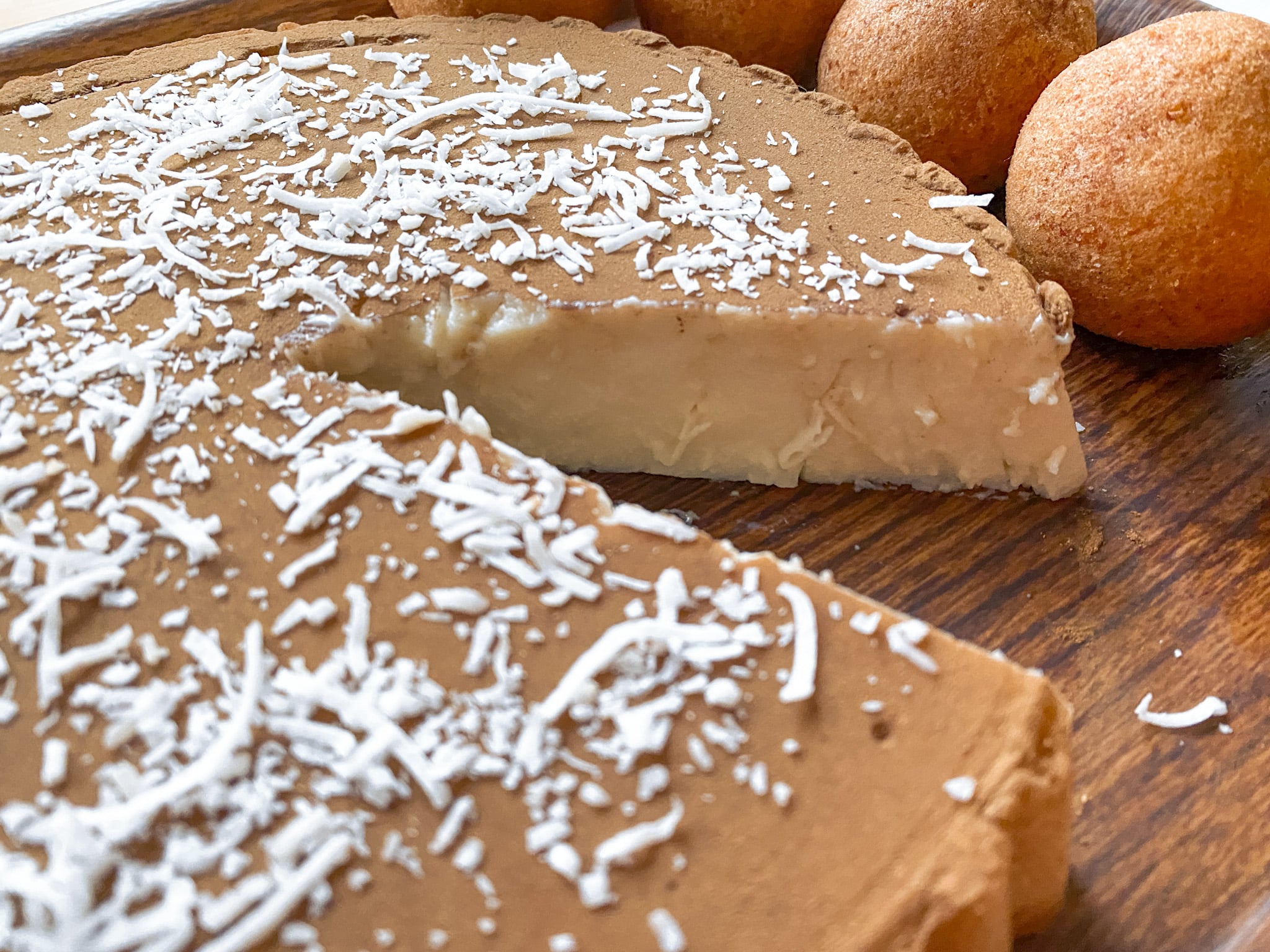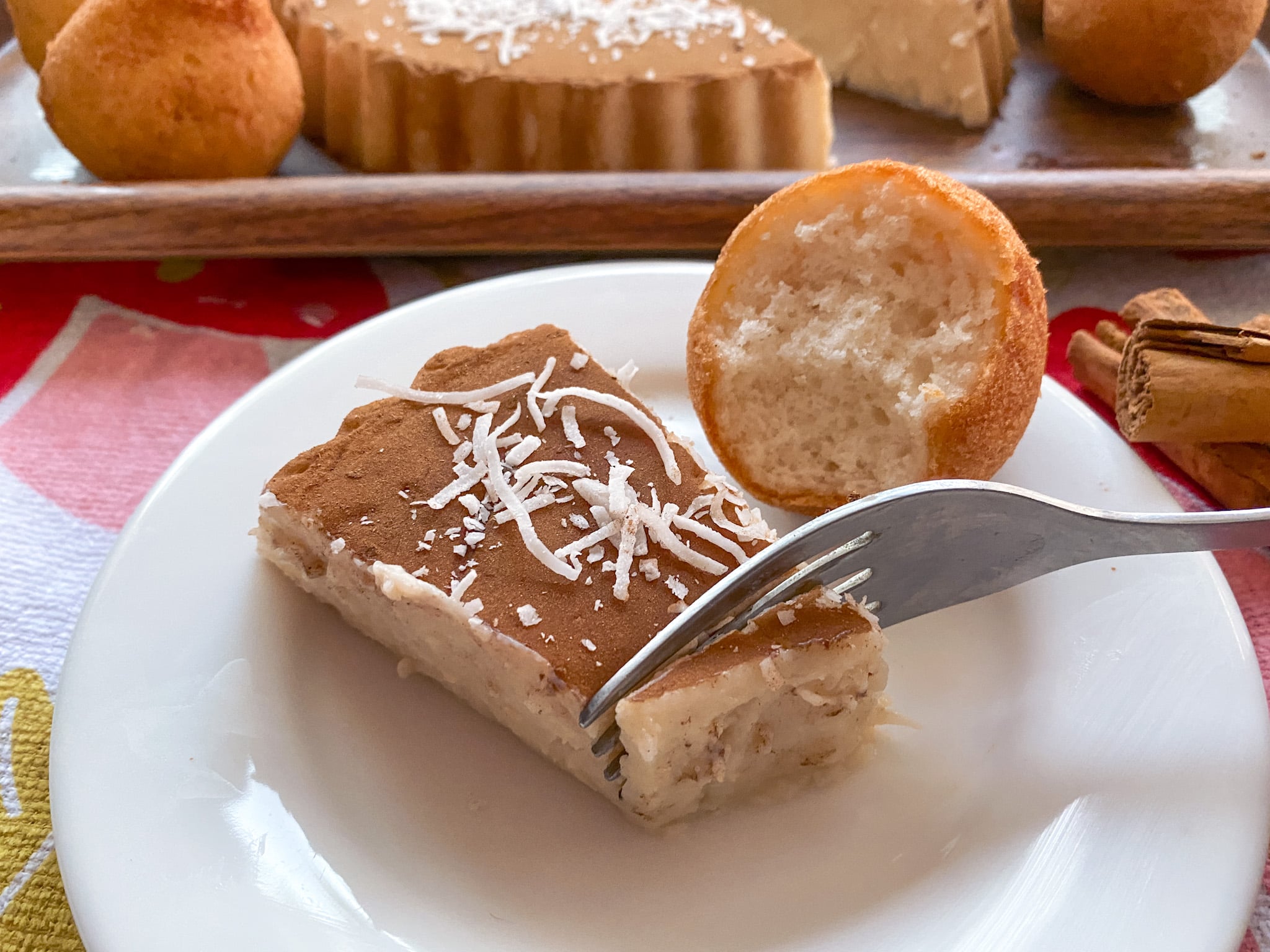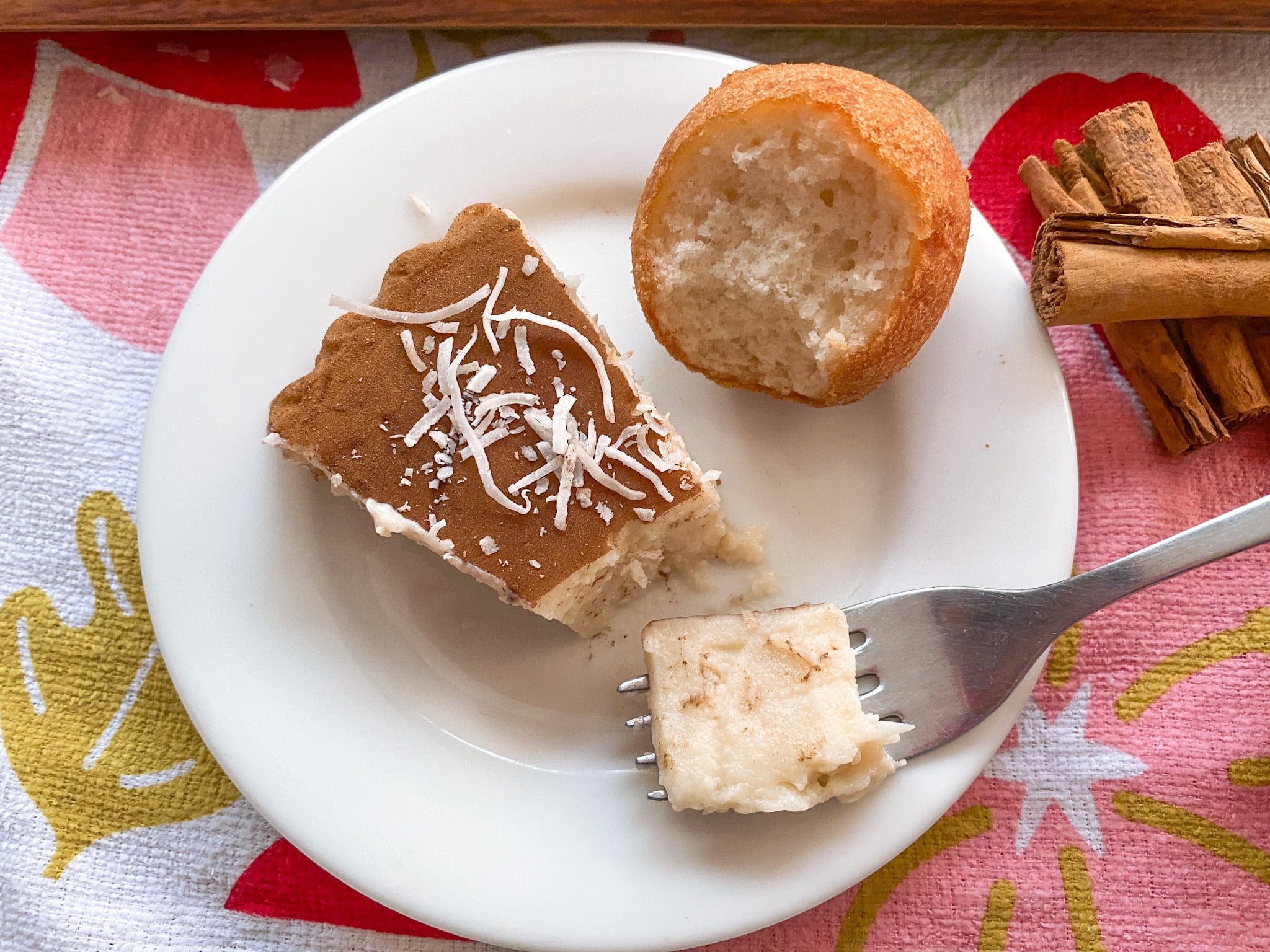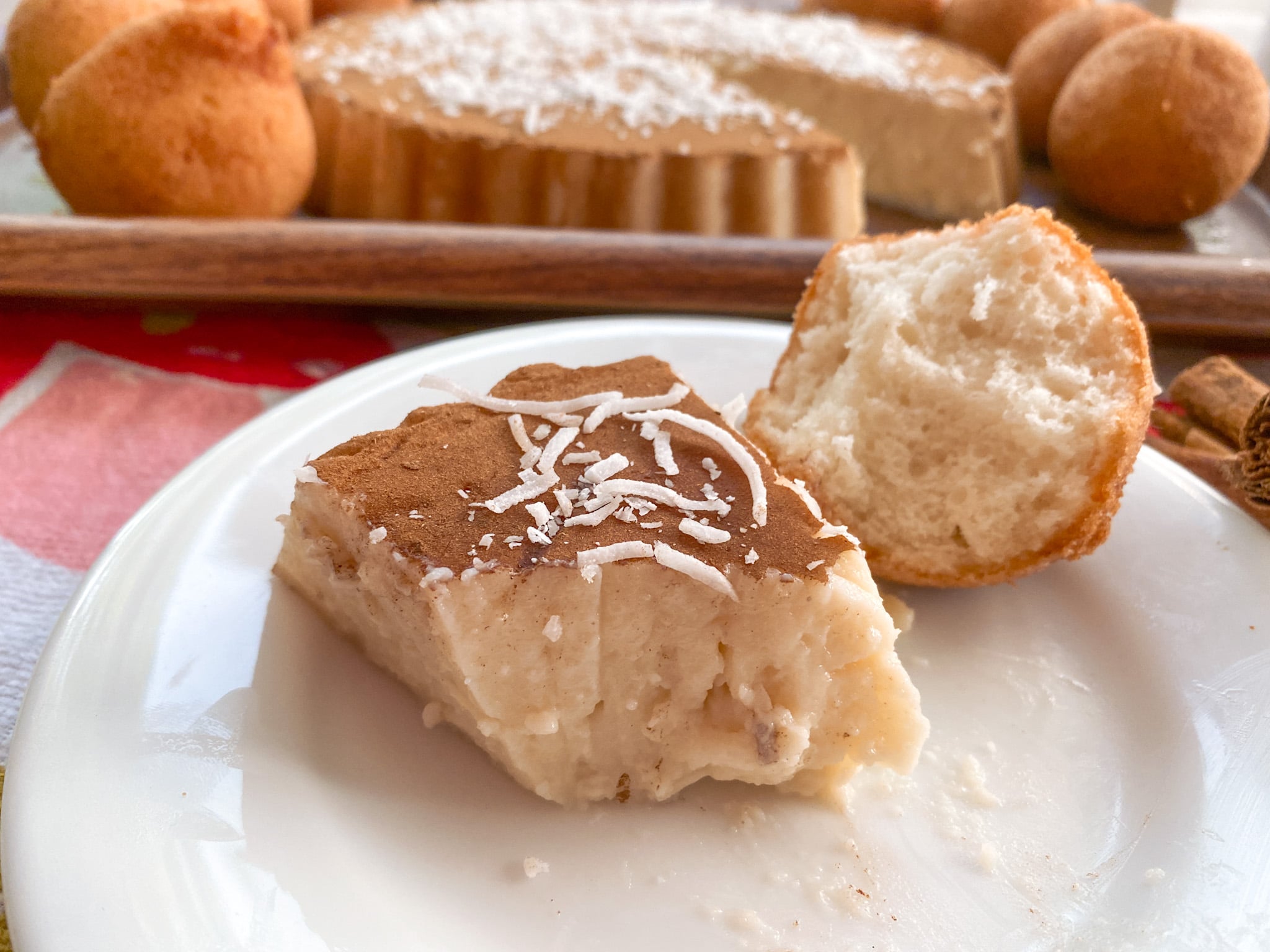 Colombian Natilla
Original Recipe
Notes
For a more traditional flavor, use ground panela instead of brown sugar.
Once you've added your cornstarch mixture to the simmering milk, do not stop stirring. If you stop stirring, the milk will burn.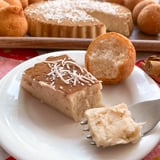 Ingredients
4 1/2 cups milk, whole
3-4 cinnamon sticks
1/2 cup granulated sugar
1/2 cup brown sugar
2 tablespoons sweetened condensed milk
3/4 cup cornstarch
1 teaspoon vanilla extract
Pinch of salt
2 tablespoons butter
1/2 cup shredded coconut (optional)
Directions
Separate milk into 3 1/2 cups and 1 cup portions.
Pour 3 1/2 cups of milk and cinnamon sticks into a medium-size saucepan. Bring to a light simmer.
When bubbles have formed around the edges and the milk has started to foam, remove cinnamon sticks, then add sugar, brown sugar, sweetened condensed milk, vanilla, and salt. Stir well.
For the 1 cup of milk on the side, add cornstarch, and stir until fully combined.
Pour the cornstarch mixture into the steamed milk. Reduce heat to low, then begin stirring constantly using a wooden spoon.
Continue stirring without stopping for five to 10 minutes, or until the mixture has thickened enough to where you can see the bottom of the pan. Turn off the heat.
Add in butter and shredded coconut. Once fully incorporated, pour the custard mixture into your preferred mold, cover it with plastic wrap, then set it in the fridge to chill overnight.
When it is completely chilled, remove the custard from the fridge, and carefully invert the mold over a plate to release the natilla.
Top the natilla with a generous sprinkle of ground cinnamon and shredded coconut, then slice and serve alongside hot buñuelos.
Information
Yield

8-10 servings

Total Time

19 minutes, 59 seconds
Image Source: POPSUGAR Photography / Ashley Ortiz