Best Clothing Rack for Small Spaces
Nobody Can Believe I Bought This Awesome Clothing Storage Unit at Walmart
As POPSUGAR editors, we independently select and write about stuff we love and think you'll like too. If you buy a product we have recommended, we may receive affiliate commission, which in turn supports our work.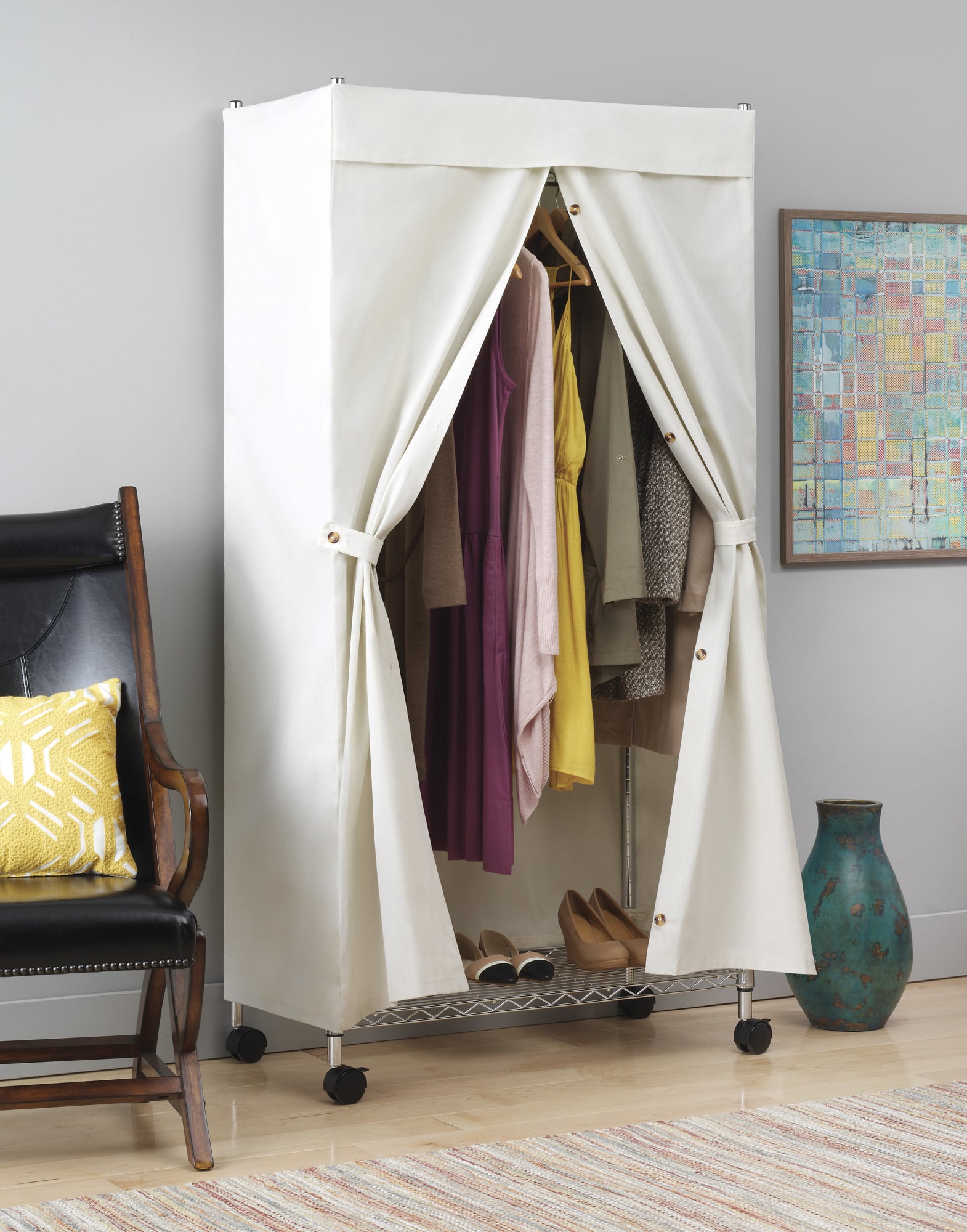 When a girl who loves fashion moves into a tiny apartment, there are two main options. Either you sift through your beloved clothes and make some tough decisions, or you investigate some kind of alternative storage. I was severely lacking in hanging space, and knew a rolling rack was the only way I'd get to successfully store dresses and jackets. But, in the event that I had friends over, I didn't want my clothes to be exposed or visible. When looking for a rack, I knew I wanted one that was sturdy enough to handle heavier jackets, and I liked the fact that the Whitmor Supreme Garment Rack ($54) had a sort of shelf at the bottom should I want to store handbags or shoes. I also added the Whitmore Canvas Cover ($18) to my cart because it didn't look like something I'd be embarrassed to display in my studio apartment.
Well, let me tell you, that was the best $70 I ever spent on my home. Not only is the rack sturdy and large enough to handle thick winter coats, but the cover turns a necessary piece of storage into a chic makeshift closet. It comes with buttons down the centre that you can open or close depending on your needs, but I found that leaving it opened and just buttoned on the side made for a natural and cool way to show off my prized possessions, my clothes. My tiny studio became my sanctuary because I learned how to get use out of every inch of space, and I owe my happiness in large part to this garment rack and cover.