How to Make Your Bedroom More Romantic
6 Things Every Couple Should Have in Their Bedroom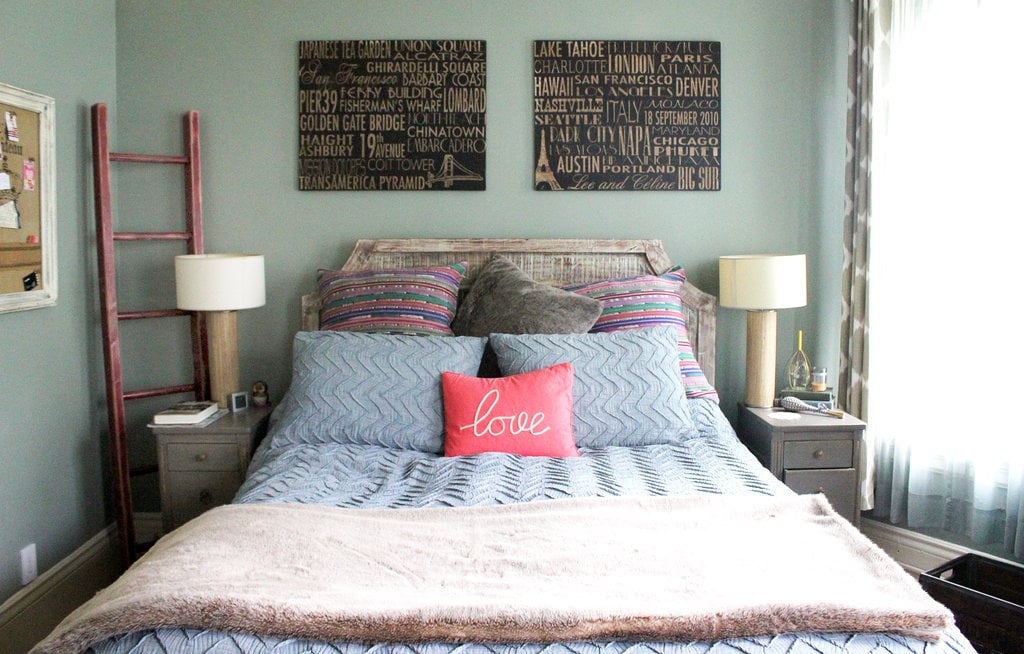 Alter your mood with paint: Choose a soothing tone that will encourage you both to relax. Forget 50 shades of grey, this warm option from Farrow & Ball is a designer favourite.
Invest in quality sheets: If your budget's tight, flash-sale sites offer unbeatable discounts on cult bedding favourites, or you could try an online retailer like Secret Linen Store. Department stores often have great finds during the sales too, just do your research before you shop, as thread count isn't everything!
Get clutter under control: Nothing kills the mood like a mess, which is why inching toward a more minimal look in the bedroom can do wonders. Edit your accessories (how many nick-knacks do you really need?), look for furniture that is equipped with drawers and cabinets, conceal anything that doesn't need to be seen in boxes and baskets, and use trays to organise anything else.
Set the tone with music: Some consider a TV a bedroom necessity, but it can also be a huge distraction. Music is engaging but doesn't demand the same amount of attention. The Mini Jambox and Bose Soundlink Mini offer exceptional sound without taking up much room.
Make the most of mood lighting: Mosquito netting can rival a starry night, thanks to this dreamy string-light styling idea for the bed. Our other go-to? Flameless candles. Luminara flameless candles look like the real deal and can be purchased with a remote control — no more getting out of bed to blow out the candles!
Try a dining tray: Breakfast isn't the only meal you can enjoy in bed — move your next dinner date to the bedroom! Thanks to the folding legs on this tray, you can easily store it or use it for a different purpose.
Image Source: POPSUGAR Photography / Lisette Mejia