What Do You Need to Do to Apply For a Mortgage?
Applying For a Mortgage Is Easier Than You Think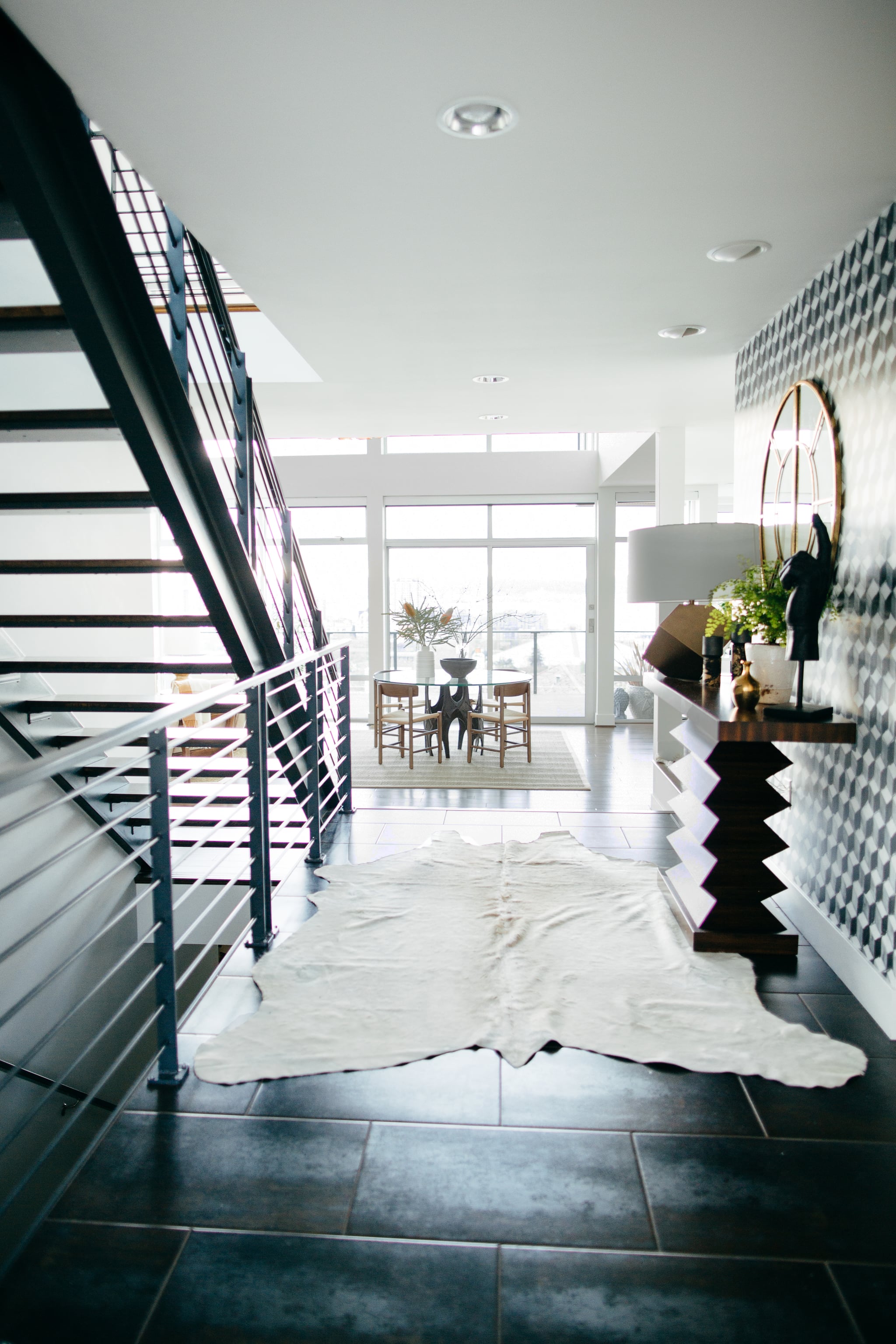 If you're thinking of buying your first home, no doubt finances are top of your agenda. Unless you're lucky enough to be a cash buyer, the chances are you'll need to apply for a mortgage. But how do you go about this, and what do you need to organise in advance? We're here to break it down and help you get a "yes" the first time round.
1. Sort Out Your Bank Statements and Credit Cards
Before you start looking at houses or shopping around for the best mortgage, turn your attention to your bank statements. As well as doing a credit check, most mortgage providers will ask to see three months of statements for all your bank accounts. You can improve your chances of a swift and straightforward approval by keeping these statements as "clean" as possible in the run-up. Cut out any unnecessary expenses (especially direct debits or standing orders), and resist the urge to go on a shopping spree. Try to avoid any big payments or frequent large cash withdrawals in the three months running up to your application (you will likely be questioned on these). Pay off credit cards and store cards in full if you can, or at least make it so that anyone looking at your statements can see you pay in regular instalments and can afford to keep doing this. Ideally, you need to still have money left at the end of the month. Mortgage companies "pressure test" mortgage payments based on increased interest rates, so as well as proving you can pay the mortgage now, you need to prove you could still pay it if the rate changes.
2. Track Average Monthly Expenses
It's likely your mortgage provider will ask you for a breakdown of your monthly expenses, so start a spreadsheet of all the essentials and nonessentials you spend on each month so you're prepared for this. They'll question you on everything from how much you spend on travel, food, and bills each month to how much goes on clothes, entertainment, pets, and so on. Don't be tempted to lie: remember you're giving them bank statements too!
3. File Your Paperwork Properly
If you shove bills and payslips in a drawer somewhere and forget about them, now is the time to file them properly, because you will need them! Make sure your address is up to date with every big organisation (it's easy to forget places like HMRC and the DVLA when moving between rented properties), and ensure you're on the electoral roll (to make the credit check easy). When you apply for a mortgage, you'll need to prove your identity, which usually involves submitting countersigned photo ID, plus copies of utility bills or a council tax bill to prove your current address. Take your passports/driving licences and copies of recent bills with you when you book an appointment with a mortgage adviser or broker, as this could cut out an extra step in the process.
4. Decide Whether to Use a Broker or Go It Alone
A mortgage broker will help you to find the best mortgage deal for your circumstances and should know the industry inside-out. However, they're not vital. If you're willing to put the legwork in, you can do the majority of the work yourself. They sometimes have access to special offers that the general public do not, but if you're a first-time buyer with a minimal deposit, it's unlikely they'll be able to find any "wonder" mortgages that differ from the ones advertised publicly by high street banks. Many will not charge the homebuyer, instead they will take a cut from the bank or building society when the mortgage is approved. Estate agents can often recommend brokers, but the best way to hunt one down is always word of mouth: ask a friend who's bought a house recently. You can also seek out independent advice from Which?, whose mortgage advice service is completely free.
5. Get Clued Up on Mortgage Types
There are so many different types of mortgage, and knowing which one is right for you is important. Luckily, mortgage providers themselves are now required to give advice to customers to help them make an informed decision, so even if you don't use a broker, you have some level of access to specialist knowledge (though bear in mind they are trying to sell you something). However, reading up on the basics (What is an LTV? What's the difference between a fixed-rate and a tracker mortgage?) will help you in the early days. All this information is readily available online. Seek out an independent source like Money Saving Expert for reliable advice without an agenda.
6. Prepare For Stamp Duty
If you're looking to buy a property worth over £125,000, you will be liable to pay stamp duty (essentially, a buyer's tax). It adds up very quickly, especially if you're buying in a competitive market like London. The stamp duty on a £350,000 property, for example, is £7,500. You'll need to pay this in one lump sum when you complete on the property; it can't be added to your mortgage.
7. Practice Your Signature and Locate a Scanner!
Throughout the house-buying process, you'll be signing and scanning things on what feels like a daily basis. If you don't have access to a scanner, consider buying one as it'll massively speed things up once you get going! Oh, and make sure your signature matches the one on your passport. You never know when someone might question it.
8. Follow Step 1 Throughout the Whole Purchase Process
Even if you get a mortgage agreement in principal the first time you apply, and all seems to be going smoothly, resist the urge to upgrade your car or buy that sofa just yet. Anything can happen with a house purchase, and since mortgage offers expire after a certain period, you could find yourself having to go through the whole process again, bank statements and all. Keep up that frugal life throughout your house-buying process to protect yourself: just because a bank approves you once doesn't mean they'll do so again!
Image Source: POPSUGAR Photography / Adrian Busse