What We Learned From Nancy Meyers' Photo of Her Kitchen
Bowls of Fruit, All-White Dishware, and 2 Islands: A Deep Dive Into Nancy Meyers' Kitchen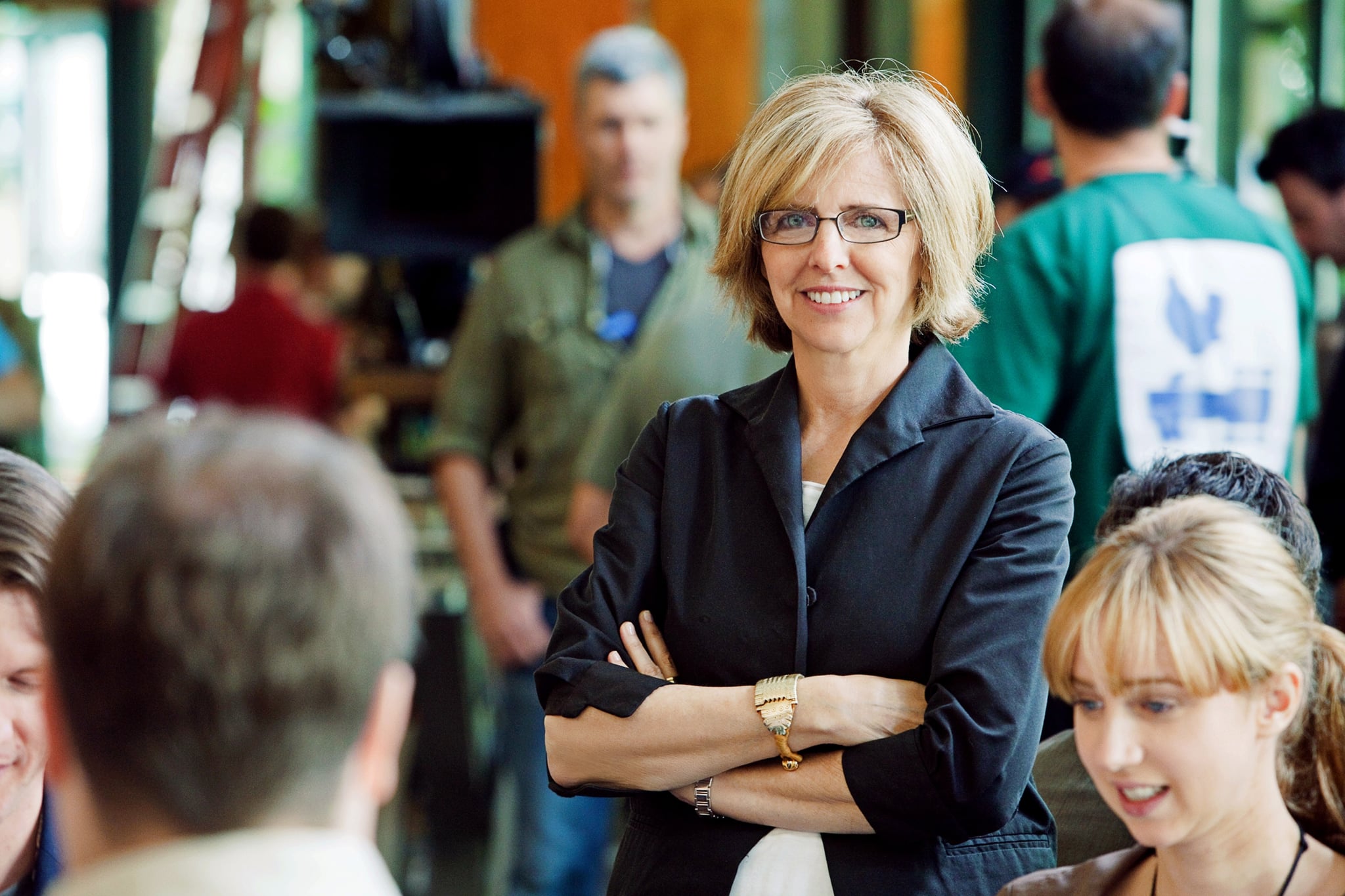 Image Source: Everett Collection
Nancy Meyers has a type: classic, inviting, uncomplicated. No, we're not talking about her many leading men, who have ranged from Jude Law to Jack Nicholson and Alec Baldwin. We're referring to her home decor.
The director with distinctive taste recently delighted the internet when she shared a photo of her airy kitchen, which she described as her "headquarters" in the caption. If the kitchen feels reminiscent of the one belonging to Erica Barry (Diane Keaton) in Something's Gotta Give, that's because it served as the inspiration. Nancy confirmed as much in the comments when someone pointed out the resemblance and she replied, "True. She copied me!"
The photo went on to receive responses from various celebrities, including Ina Garten and Lindsay Lohan, who famously starred in Nancy's directorial debut, The Parent Trap. Lindsay sweetly commented, "Kitchen memories!" (Currently suppressing every urge to reply and ask for further details on said memories.)
Now, if you wouldn't mind indulging us, here are some of the details and takeaways we gleaned by closely looking over the photo way too many times.
Because we're surprised it's even taken us this long to bring this up: the kitchen has two islands!
Love how the wine bottle is placed on a petite pedestal, where it belongs.
Those perfectly aligned, nine bottles of seltzer are so soothing to look at.
There's a point to be made about commitment and all-white dishware somewhere here.
Those cookbooks stacked on the furthest island? We bet she actually uses those.
Of course Nancy keeps a bowl of lemons right by the juicer. Efficient!
Also, in case you were curious, Nancy confirmed that she owns a Breville juicer.
What could possibly be filling all those drawers in the first island? (Forthcoming screenplays, we hope.)