The Longing Is a New Sustainable Towel Brand
The Longing Is a New Sustainable Towel Brand to Have on Your Radar
As POPSUGAR editors, we independently select and write about stuff we love and think you'll like too. If you buy a product we have recommended, we may receive affiliate commission, which in turn supports our work.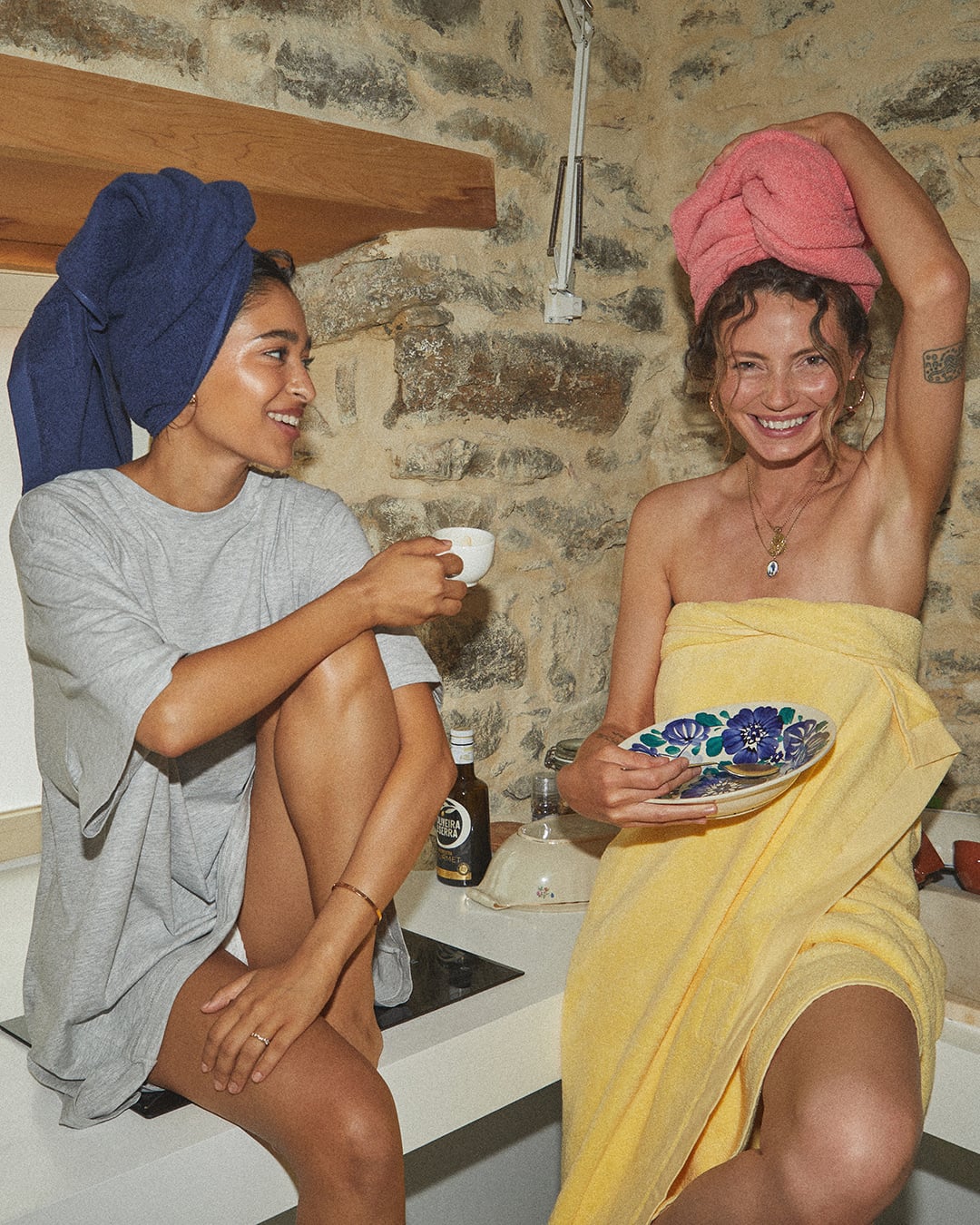 How many times have you sat on the edge of your bed after a shower, with nothing but a towel wrapped around you, trying to muster up the energy to get dressed? Us too. But this new brand means you can feel luxurious while doing so. Let us introduce you to The Longing: a new lifestyle label that offers affordable sustainable products that don't scrimp on quality.
Launching with a gorgeous range of towels, this brand is one you need to bookmark. The founders, fashion influencer Lindsey Holland and her boyfriend, Jack Mizon, chose to start a new label after growing frustrated at the lack of consciously created products in the market that weren't super expensive.
The towels are sustainably produced in Portugal, where the couple now live, and are made using 100 percent organic cotton and natural dyes. Not only are the towels eco-friendly, but they are aesthetically pleasing thanks to a range of soft, pastel tones. The towels are all available in off white, yellow, navy blue, and a rose pink — ideal for lightening up your bathroom.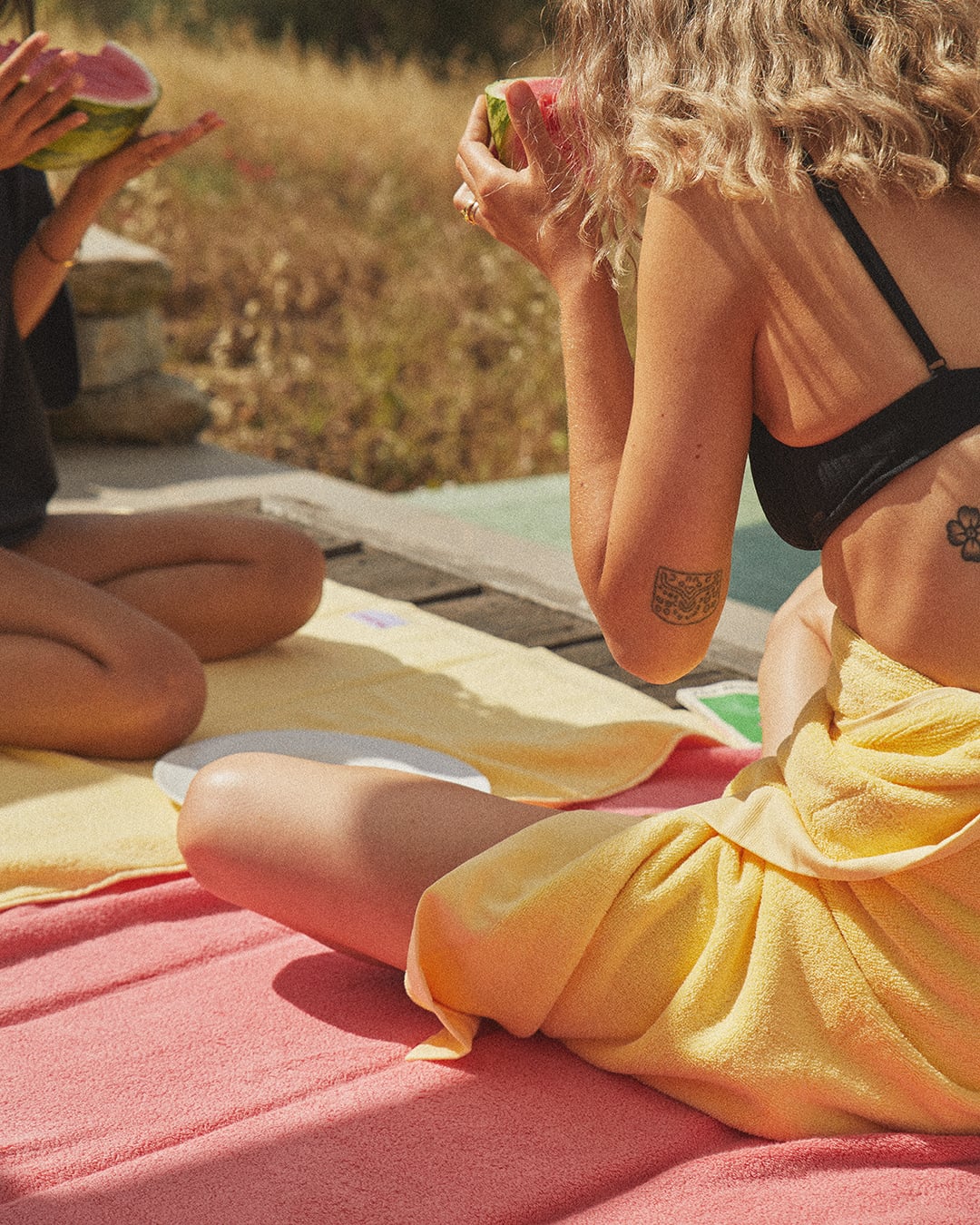 Plus, they are super soft, perfect for a sun lounger. What we find particularly impressive is that this brand isn't just jumping on the sustainability bandwagon. It has partnered with Ecologi, a company that helps the business to offset its carbon footprint by funding important climate projects. And The Longing is also part of the 1% For the Planet initiative; it will contribute one percent of its annual sales to environmental causes.
So whether you're after the wrap-yourself-in-a-cocoon Bath Sheet (£49), the poolside-size Bath Towel (£39), the small but perfectly formed Hand Towel (£20), or the your-skin-will-thank-you Face Cloth (£10), you can feel cosy and dry whilst knowing you've shopped responsibly.