How to Keep Friendships Alive
The Most Important Thing You Can Do For a Friend? Just Show Up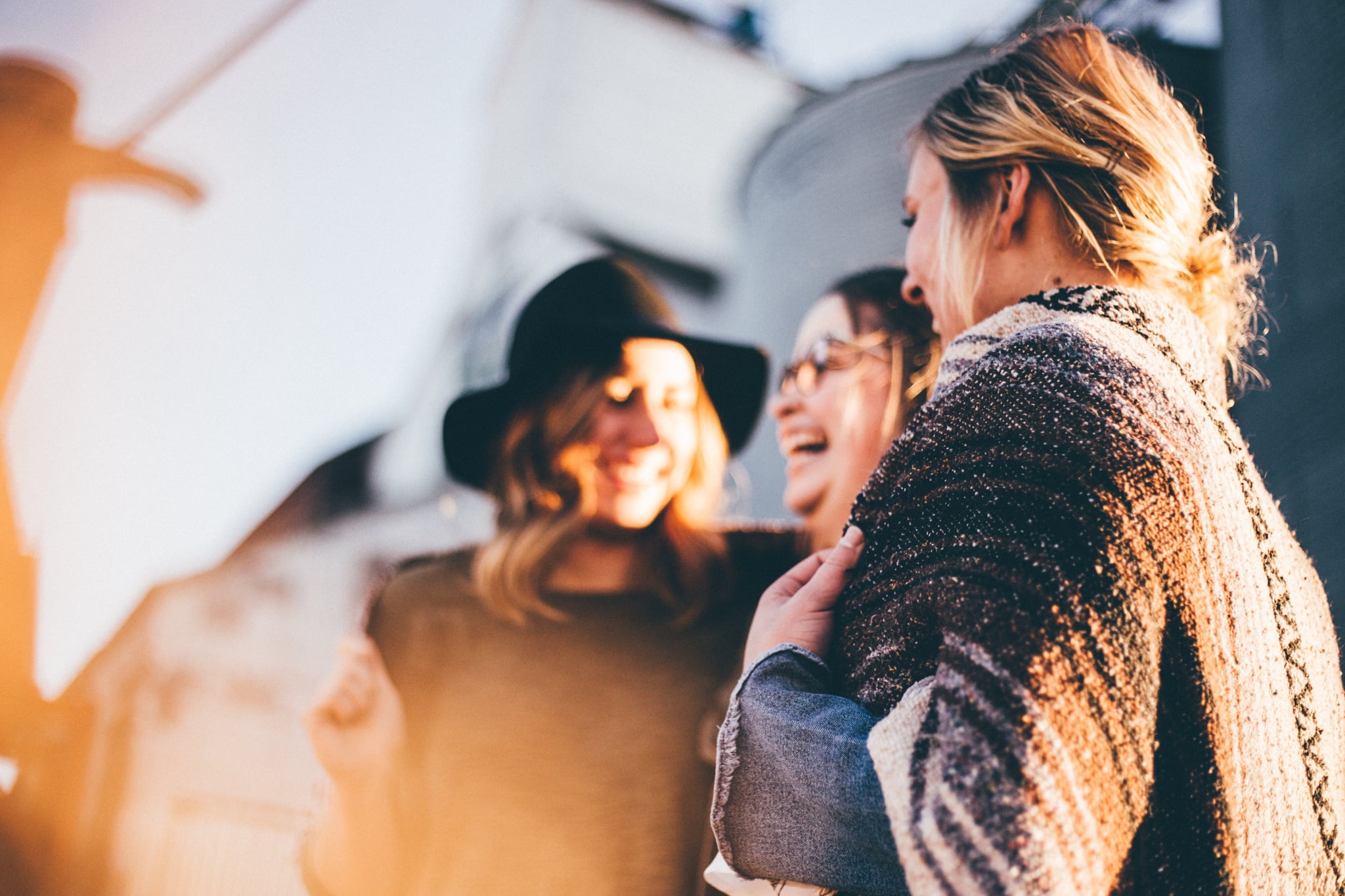 It was the middle of a New York City Winter, and I remember the thick snow pounding my face as I navigated my way to one of my favourite wine bars on the Upper East Side. There was already at least six inches of snow on the ground, but my two best girlfriends and I had put this date in the books weeks ago. It wouldn't be my birthday for another seven days, but since the three of us each travel for work and lead hectic lives, it was the only night we were all in town and available to celebrate. Even a Nor'easter wasn't going to hold us back.
I'll never forget sitting in that empty bar (apparently we were some of the few brave souls who ventured out that night), laughing into a cheese plate and opening the precious birthday cards they gave me. As it was getting time to zip up our coats and make the trek home, I lifted my glass and toasted them for being the type of friends that show up, blizzard or no blizzard. They laughed and mirrored something to the narrative of "that's what friends do."
I like this life I've carved for myself, but my adult friendships are still just as special to me as they were during the days of roommates and science labs.
It's easier when we're younger. As children, we do have responsibilities – studies, sports, etc. – but it's usually not a struggle to find the time to be there for a friend. Maybe after high school we even move in with some of these friends, thus when you need advice, a shoulder to cry on, or a partner in crime, they're literally just a few paces away. But as we get older, responsibilities take us farther away from our friendships. Maybe it's a move to a different city, the birth of a child, the demands of a new job, or whatever duties are born from adulthood, but keeping the same closeness with friends becomes increasingly difficult. It's typically no fault of any one person, it's merely an aftereffect of growing up.
That's why it meant so much to me that my friends were willing to battle the storm to treat me to a small birthday celebration. No one would have faulted them for canceling – it was literally snowing sideways outside – but it was the only day we could get together, so they showed up. They showed up with wet hair, makeup running, and cheeks burning from the cold. They showed up with smiles on their faces and birthday cards in tow. They showed up.
Granted, sometimes I do miss the days of my closest friends living within a one-mile radius from me, meeting for happy hour almost every night of the week, and always having a running mate no matter what antics I wanted to get into that night. Flash forward a few years, and I now live with my partner and have a career that is constantly taking me to different corners of the country. I like this life I've carved for myself, but my adult friendships are still just as special to me as they were during the days of roommates and science labs.
I know it's impossible for us to be there for every life event, every milestone, and every tear, but I've learned the importance of being the kind of friend who will be there when a friend needs it the most. Maybe that's a FaceTime call when they can't be there in person, a quick visit on your lunch break to check in, or drudging through the snow because a work trip will take you away on their actual birthday. But the most important thing we can do for our adult friendships is to just. show. up.