When Should I Book My Wedding Venue?
Engaged? This Is the Best Time to Book Your Wedding Venue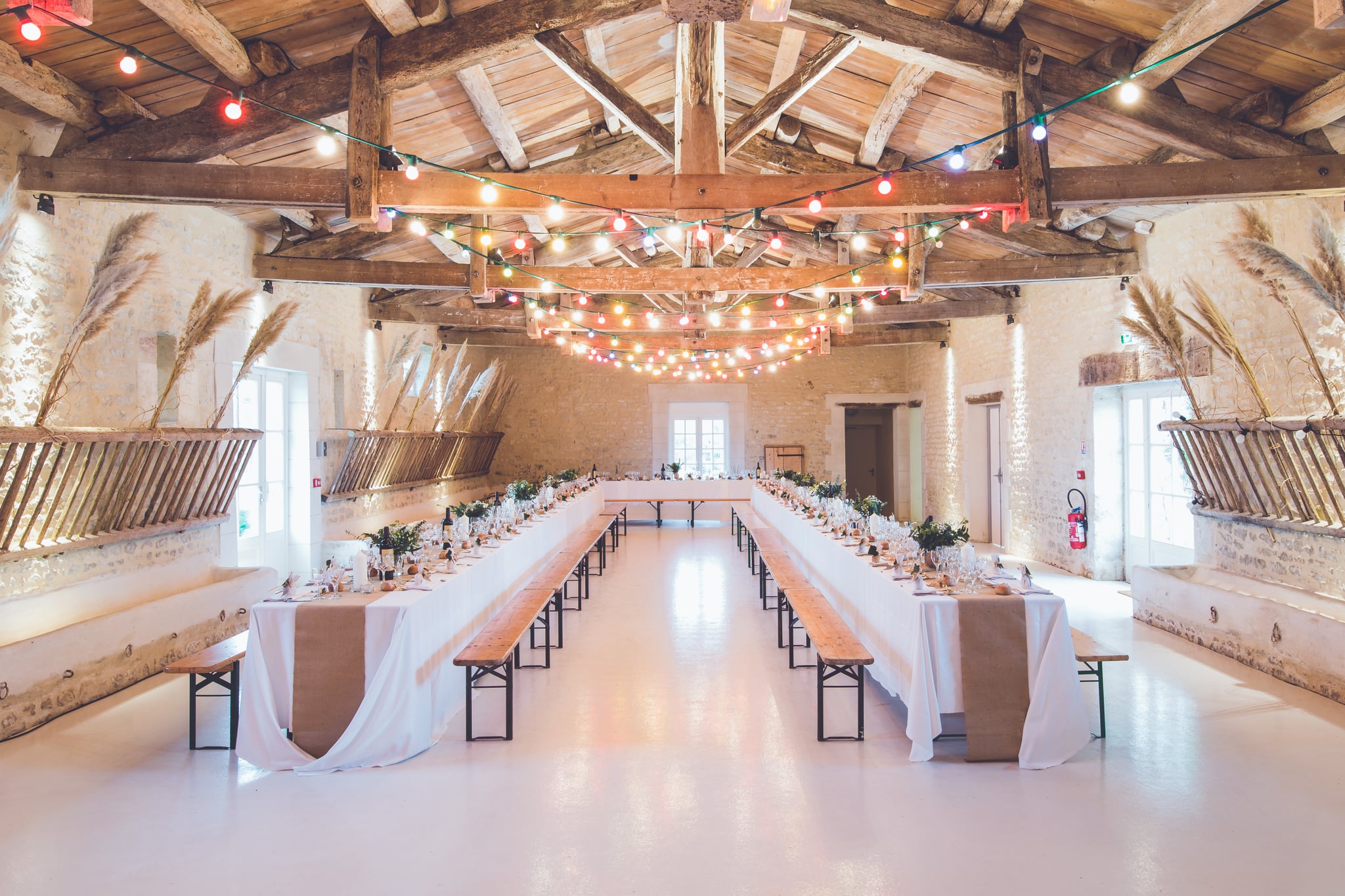 Being engaged is both a wonderful and stressful time. Basking in the glow of being ridiculously in love combined with having to actually find a way to celebrate that love (and "celebrate" means lots of compromises, problems, family issues, drama, and loads of other things) can be daunting. However, getting the venue determined and settled as soon as possible can definitely help make the rest of the planning easier. The venue not only serves as the perfect backdrop for your special day, but it can also help determine wedding dress style, bridesmaid attire, favors, colours — it all falls in line.
So, when should you book your perfect venue? As soon as possible, said David Tutera, wedding planner and star of CELEBrations on WE TV.
"The venue is like the blank canvas to your wedding art — you can't start painting until you find your canvas," he said. "The venue is the very first thing you need to do once you are engaged. The best time is immediately, but do not stress. Have fun with it and really find something you love. Find a venue with the look and feel you want your wedding to be."
But, added Slomique Hawrylo, a celebrity event and wedding planner based in California, it may take a while to find what you want, so optimally a year or so before the wedding is the best bet to get the venue you want at the best price.
"The average couple selects their dream wedding venue at least one year in advance. However, to get the best value from your venue, book your wedding before the top of the new year because all venues update their pricing at the beginning of the year. This way you can negotiate last year's pricing for your next year's wedding," she said.
She also suggested that booking the venue a year or so in advance allows a couple to see the place in the same season in which they want to get married. This helps the couple to envision what their big day will look like, how hot or cold the day will be, and where the sun will set for the best wedding photos, she explained.
However, added Tutera, no matter what type of venue you are looking for, you need to make sure you start venue shopping with a total budget in mind.
"One important note to remember since this is your first item: make sure you know what the total amount you want to spend on your wedding will be prior to signing a contract for your venue. Make sure the venue cost will work with that and leave room in your budget for all the rest of your items you will need to make your wedding," he said.
Hawrylo added, "It is important for couples to have a financial breakdown of the cost they are willing to commit to for their dream wedding before reserving any venue. Without a well-constructed budget, couples could find themselves wasting a lot of time with venues that are too expensive and do not accommodate their financial goals. On average, your venue and food and beverage cost will take more than 50 percent of your overall wedding budget."
And, explained Hawrylo, going into the venue search without having at least an estimate of how many guests a couple will want present can pose an issue. By having a headcount, it can also help to narrow the venue search and enable the couple to get exactly the type of wedding they are dreaming of.
"In addition to constructing a wedding budget, it is important for the couple to have an idea on the number of guests they would like to invite before embarking on securing their ideal wedding venue. By not having an estimate of attending guests, it's hard to find the perfect venue and it makes it difficult to commit to a location without these numbers. Couples should always keep in mind that the most unique venues such as estates, vineyards, restaurants, and historic locations are usually limited on usable space, which only allows for a guest count of 150 or less in most cases. For couples looking for a venue to accommodate a much larger guest count, hotel ballrooms are ideal," she explained.