Activities For LGBTQ+ People and Women at Bonnaroo 2019
How Bonnaroo Is Taking Inclusion to the Next Level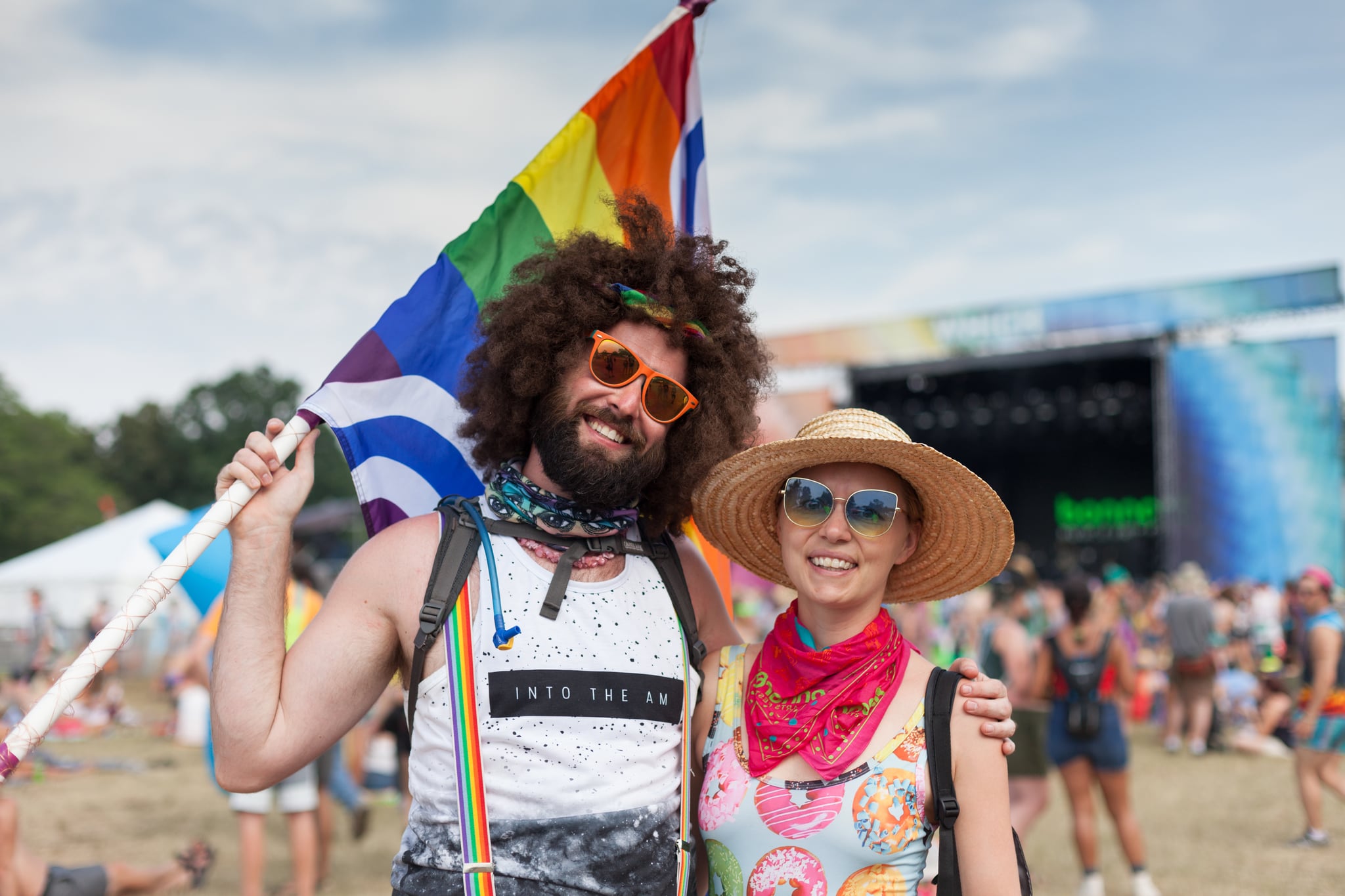 When tens of thousands of people are camping — as they are at Bonnaroo — inclusion is even more important than at other music festivals. The organisers of Bonnaroo want everyone to feel safe, whether they are women, gender nonbinary people, LGBTQ+ individuals, solo travellers, or sober festivalgoers.
Taking place June 13-19, 2019, in Manchester, TN, Bonnaroo is one of my favourite music festivals, because the vibe is so positive and inclusive. (The motto, after all, is "Radiate Positivity.") The fact that campers are essentially living on "The Farm" for four days means that diverse programming is essential.
That's the job of Sophie Lobl, a talent buyer for C3 Presents, who books all of the programming at Bonnaroo's camping plazas. "Bonnaroo is so different from any other festival," says Lobl, . "We have campers staying there for four days, so we really want to create a safe space and a fun world."
How Does Camping Work at Bonnaroo?
Bonnaroo's main campground is organised around themed plazas, which not only have essential attractions like showers and toilets but also feature public venues curated with different bands, artists, comedians, and so on.
This year, Plaza Nine is called Bayou Libre and hosted by a New Orleans entertainment collective called Freewater. Plaza Two will be curated by Hayley Williams of Paramore and known as the The Sanctuary of Self Love, with sessions on everything from mental health to reiki.
How Is Bonnaroo Celebrating Pride?
For the second year in a row, Plaza Three will be hosted by House of Yes, a Brooklyn nightlife institution known as an inclusive and safe space for LGBTQ+ people. This year, House of Yes will be hosting Bonnaroo's first-ever Pride Parade at 4:30 p.m. on Saturday afternoon.
Described as a "radical roaming dance party" and featuring NOLA's New Breed Brass Band, the parade will start at the festival grounds and end with a party at Plaza Three. "Part of Bonnaroo's message is radiate positivity, and this is bringing that into the 21st century," says Lobl, who hopes to bring back the Pride Parade every year.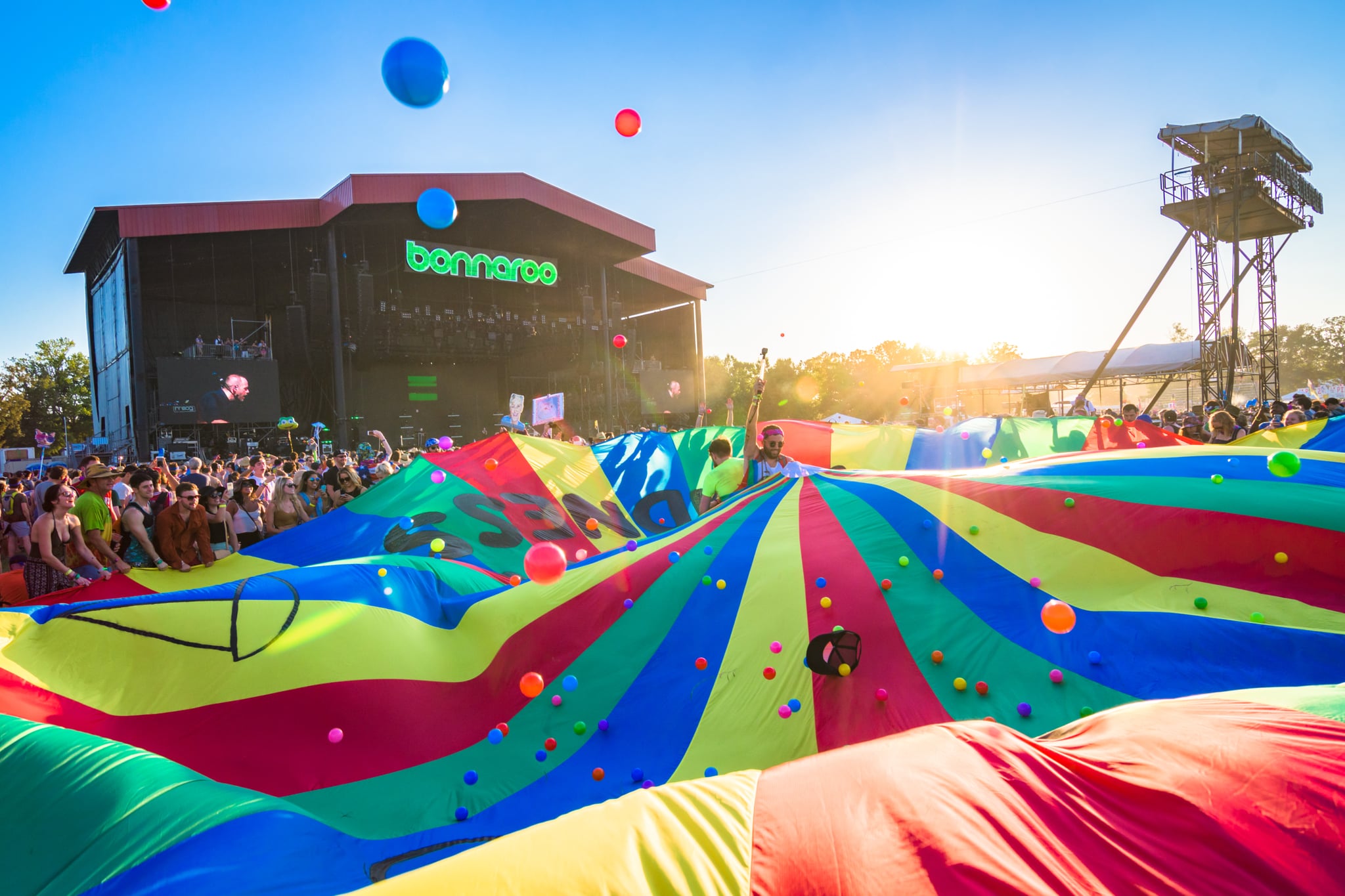 How Else Is Bonnaroo Creating Safe Spaces?
Bonnaroo also features a group campground called SheRoo "for female-identified and/or gender non-binary Bonnaroovians." This year, SheRoo is curated by Mothership, known for its women's empowerment festival and other events. Sober festival-goers can join a pre-existing campground community called SoberRoo, while Solo Roo is designed for people coming to the festival alone. "You can really choose your own adventure," Lobl says.
Image Sources: Photo by Shawna Mason For Bonnaroo and Photo by Andrew Jorgensen For Bonnaroo