Barack Obama Statement on Trump Iran Deal Decision May 2018
Obama Just Blasted Trump's Latest Policy Move as "So Misguided" and a "Serious Mistake"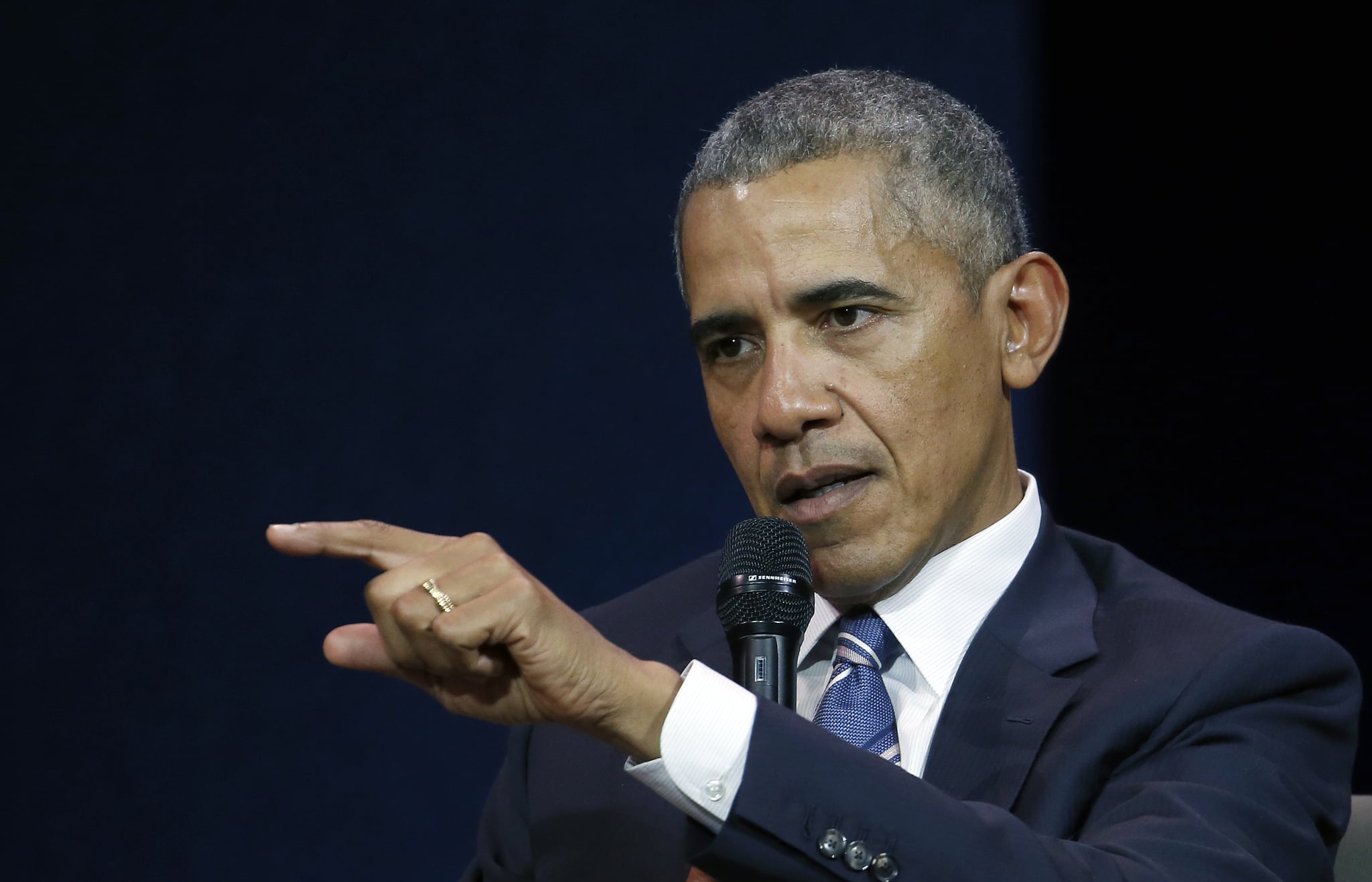 Former President Barack Obama has issued just a select few statements on politics and policy since leaving office in 2016, but on May 8, he shared a scathing criticism of President Donald Trump's decision to leave the Iran nuclear deal.
The deal, in which Iran agreed to halt its nuclear program, was brokered in 2015 by a coalition of governments and led in part by Obama and the US. Trump has repeatedly dismissed the agreement as "the worst deal ever" and an "embarrassment," while its defenders say it was one of the biggest foreign policy wins of Obama's administration. On May 8, Trump announced the United States would withdraw from the agreement, creating international anxiety about the future of an Iranian nuclear weapons program.
In his statement, Obama said Trump's decision will make the world a more dangerous place by eroding the influence of the United States abroad and removing incentives for Iran to avoid nuclear militarization.
Read Obama's statement in full below:
There are few issues more important to the security of the United States than the potential spread of nuclear weapons,...

Posted by Barack Obama on Tuesday, May 8, 2018