Responding to Starbucks, Target Pride Month Controversies
In the Face of Corporate Controversy, True Pride Will Always Persist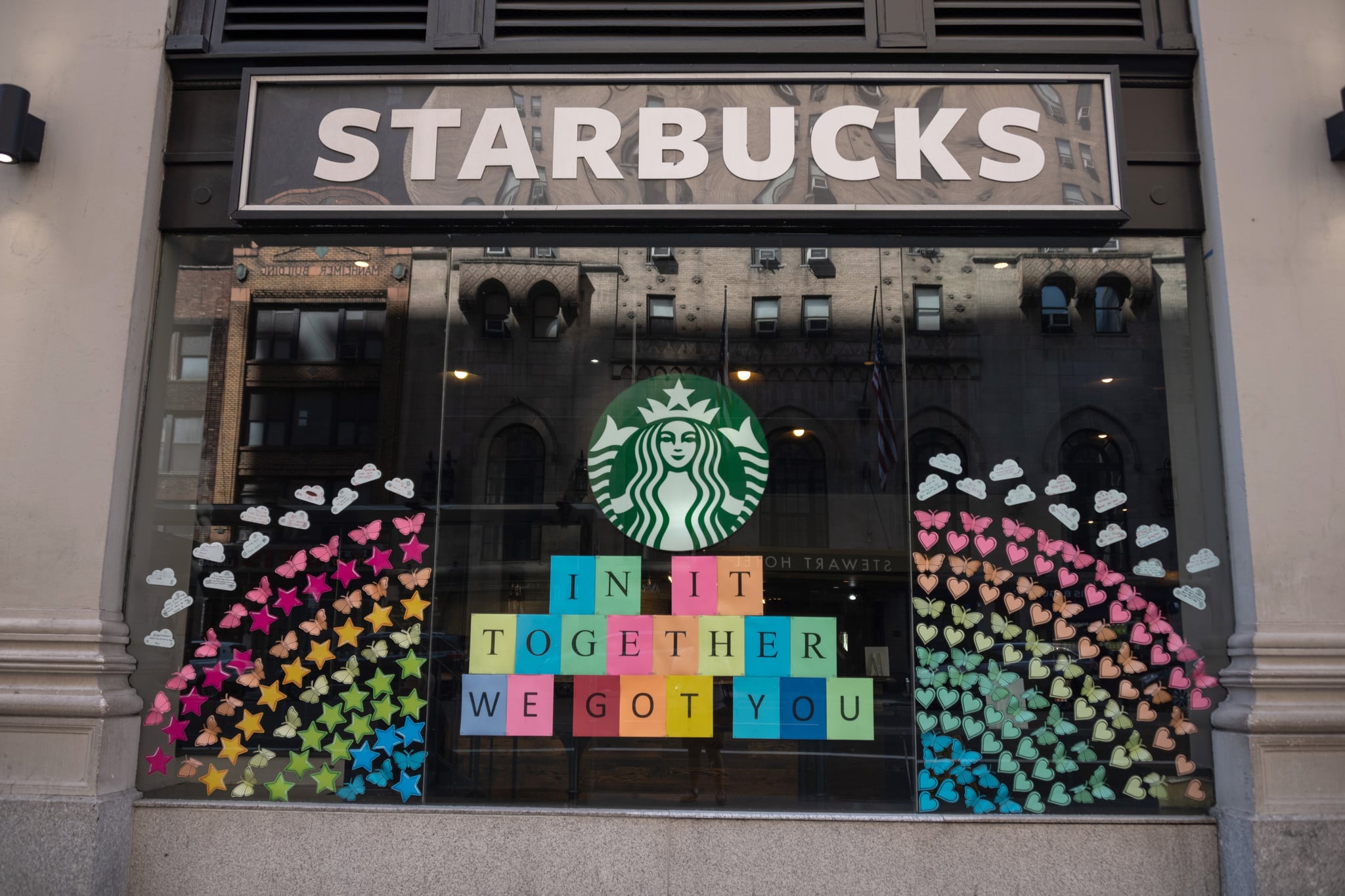 Getty / Alexi Rosenfeld
A few years ago, in June, I was walking through Target with my mom.
"Look," she said, pointing to the rainbow-coloured Pride section. "Isn't that great?"
"Yay," I said, "my identity has been commodified."

"Something as small as a rainbow flag goes a long way."
But now, with increased politicization over Pride, some companies are backtracking or toning down their support this year. And that makes me feel suddenly nostalgic for even superficial shows of solidarity.

Because I understand why my mom was excited for me. Growing up in small-town Indiana, I craved validation wherever I could get it. I mean, even Dori from "Finding Nemo" was one of my queer touchstones because she was voiced by Ellen DeGeneres. I can't imagine how incredible it would have been to walk into a store and feel not only that I was not alone, but that my identity was valued, even if only at the price of $10.
Over the years, I've been heartened by the increase in LGBTQ+ visibility and especially the uplifting of queer creators. I've been excited by the greater number of people able to openly express their identities, from their clothing to their hair and beyond.
So, a small part of me has always been comforted by the Pride displays at Target and the special rainbow tumblers from Starbucks. So much of my experience as a queer person in an openly hostile world has been finding people and places that feel "safe," and something as small as a rainbow flag goes a long way.

But this year feels markedly different — and has proven that rainbow capitalism never offered true validation or representation. Right now, it seems that conservatives are successfully pushing back against companies that outwardly support LGBTQ+ rights. Right-wingers vehemently criticized Bud Light for its ad campaign with trans model Dylan Mulvaney, and the company recently lost its top spot in the US beer market. Target has pulled LGBTQ-themed merchandise from some stores due to confrontations, a move that some pundits celebrated. And the latest controversy comes from Starbucks, a company that has long aligned itself with the LGBTQ+ community: the union organising its US stores alleges store managers have been removing Pride displays out of safety concerns. Starbucks has denied these claims, saying that their support of the queer community is "unwavering." But as the Associated Press reports, union organisers remain sceptical.


Allyship occurs not only in moments of celebration but in times of stress as well. While threats and boycotts might be new to mainstream brands, it's nothing new to the queer community. And while it is relatively easy to fire executives and rearrange product displays, my identity can't be moved to the back of the store when I'm feeling unsafe.
These controversies serve as a reminder to me of the ramifications of turning queerness into a product. With Pride reduced to a dollar sign, threats from homophobes and transphobes have a greater impact. At this point, any response from larger corporations looks like a win for the bigots.

This apparent lack of concern comes at a particularly difficult time for the queer community, especially the trans community. An unprecedented number of anti-trans bills are being proposed and passed. It's utterly overwhelming; I know that I, for one, need all the allies I can get at this point.
"While Pride with a capital P can be bought, sold, and intimidated by the far right, true Pride is invaluable."
Fortunately, Pride exists outside the constraints of capitalism. Our existence and acceptance isn't relegated to a single month of parades and rainbow tumblers. Pride is an ongoing process of building community.
Pride is about honouring the struggles of the past and working toward a more equitable future. It is about recognising the work done by queer people — especially BIPOC queer people, like Marsha P. Johnson and Sylvia Rivera, who helped lead the very first Pride protests — who made my existence as an out nonbinary person possible.
It's the way my friends and I take care of each other. It's the local coffee shop that waves its rainbow flag year-round, right beside its Black Lives Matter sign. The dance parties that raise money to protect trans kids. The stickers on lampposts that say "Queer Is Beautiful."
Pride is gay rodeos and gay baseball and stopping at a stall in the farmers' market because a cute queer person is selling homemade stuffed animals. It's as simple as cutting someone's hair for free or the rush of gratitude I feel when someone asks me my pronouns before I have to say anything. Pride isn't just about love between individuals, but about love within a community.
My Pride celebration came in March of this year, when I turned 30. At midnight, I found myself dancing in a gay bar surrounded by happy, sweaty queer people shouting along to "Total Eclipse of the Heart."

That moment reminds me: while Pride with a capital P can be bought, sold, and intimidated by the far right, true Pride is invaluable.