Bring Signed Books Instead of Greeting Cards to Baby Showers
New Baby Shower Trend Prompts Guests to Replace Greeting Cards With Something Far More Useful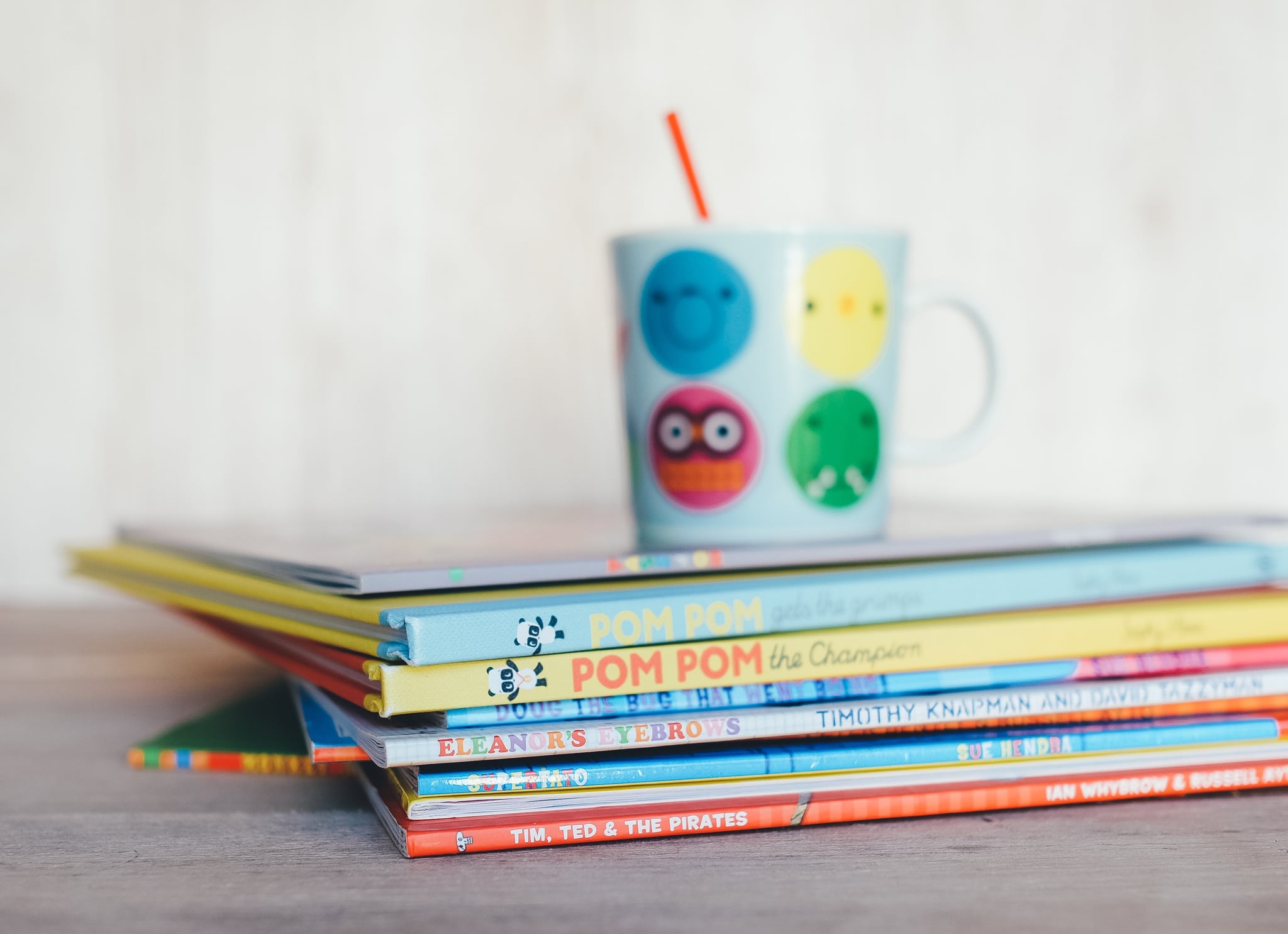 Whenever my kids let me pick the books I read to them at bedtime, a few stand out above the rest. There's the melodic board book On the Night You Were Born, the ridiculously funny Dragons Love Tacos, and a pop-up alphabet book about animals for which I can never remember the actual title. I love these three very different books for very different reasons, but they all have one meaningful thing in common.
They've all got a heartfelt, handwritten inscription on the front inside cover from the loved one who gave it to us. Every time I open one of these books, I feel a connection to my support group – whether a great-aunt, a close friend, or my parent's neighbours – and am reminded of how much they care.
I wish more of my children's books had such sweet words inside. But too late did I discover the new baby shower trend that tasks the entire invite list with building up a baby's library in such a sentimental way.
Recently, more and more baby shower hosts have asked guests to reconsider spending a few bucks on a Hallmark greeting card that will likely be recycled at party's end or, at best, tucked away in a memento box that goes unopened for years. Instead, they are asking friends and family to bring a baby book that they've signed, ideally alongside a heartfelt inscription.
Many invitations now even include a short poem prompting this gift idea: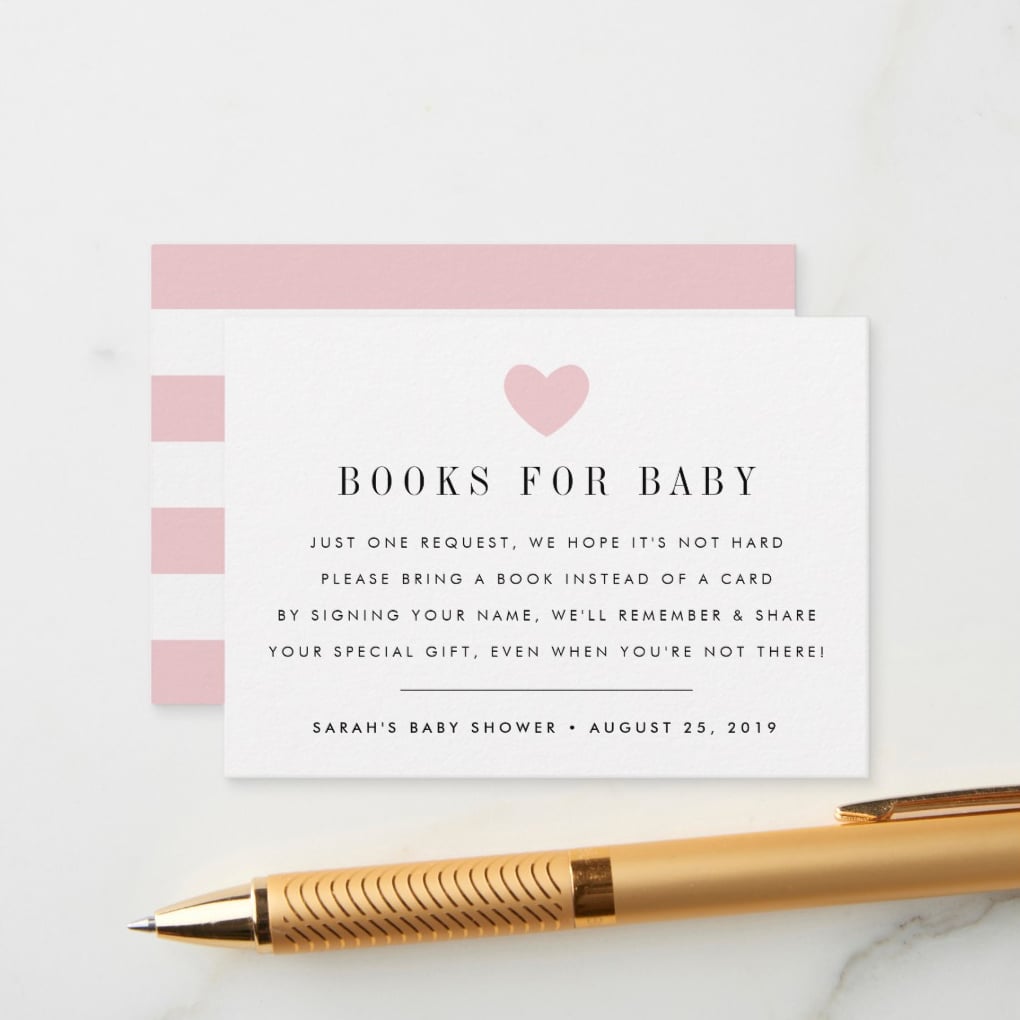 Personally, I love the concept. Not only is it highly personal – guests can purchase their most beloved childhood book or a story that has a message they value (ahem, Dr. Seuss's Oh, the Places You'll Go!) – but it allows those sweet well wishes to remain accessible for years of constant viewing.
Sure, some people might consider it bad etiquette to make such a specific mandate, likely one that is in addition to a gift off their registry, but with most greeting cards costing $4 to $7, it's not so ridiculous to instead spend that on a similarly priced copy of The Very Hungry Caterpillar or Goodnight Moon. Plus, gently-used books can be found for pennies. And who doesn't have that in-law who'd come with a handmade scrapbook filled with family photos?
What do you think? Do you like the idea of skipping the greeting card or do you prefer not being forced into a specific gift idea?
Do You Like This New Baby Shower Trend?
Yes! It's sweet and practical.
No. It's too much pressure.