Essay About Not Liking Your Friends' Kids
I Don't Like All of My Friends' Kids, and I Feel So Bad About It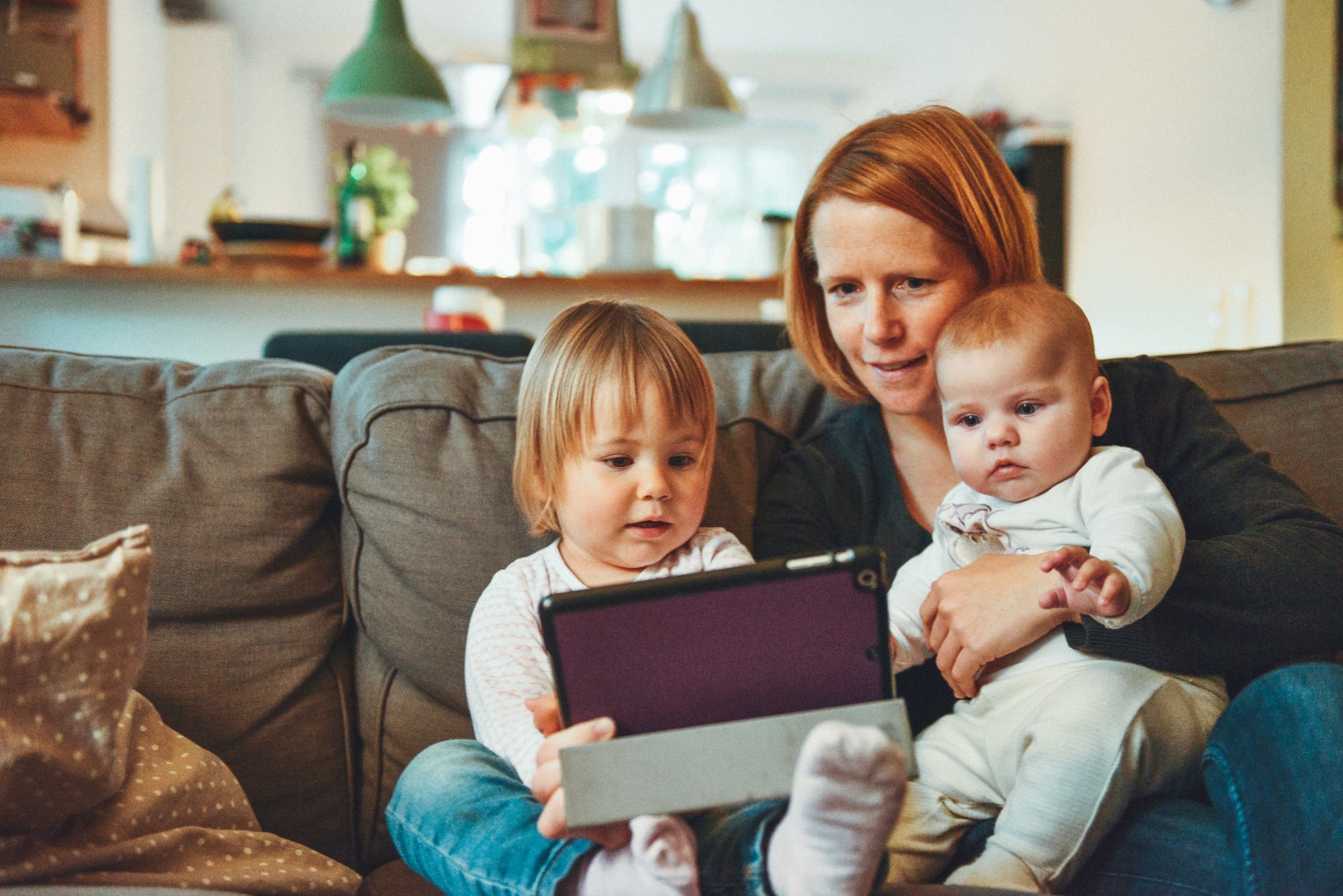 I don't like all of my friends' kids. OK, there, I said it. And yes, I do feel badly about it.
I'm in my mid-30s and at the age where most, if not all, of my friends have started families. It's great for me because I get to be the cool "aunt" and get my fill of children for hours, before I hand them back to their parents and return home to my sweet dog, my uninterrupted glass of wine, and hours of trashy television on my DVR.
I love some of these children with all of the blackness of my heart. It doesn't matter if they're moody, shy, or overly excited to see me on a particular day — I'm just happy to be around them no matter how difficult or easy they're being. But with others, I try to interact minimally, because I just can't deal.
I'm just happy to be around [some of] them no matter how difficult or easy they're being. But with others, I try to interact minimally, because I just can't deal.
At first, I thought that maybe I was somewhat resentful that my fancy dinners and girls' weekends had given way to baby showers, gender reveal parties, and first birthdays. But that's not the case. I love my friends, and I'm happy to support them and their families through any milestones. And I still get enough fancy dinners and time with my girlfriends, because we all still make time to do those things.
I also thought that maybe I'm just annoyed by kids' constant need for attention. But that excuse doesn't hold up at all. When it comes to my friends, they've truly raised sweet, polite, and well-behaved little humans. Their kids understand the word "no" and aren't obnoxious when it comes to interacting with adults (something I find most kids aren't the best at).
So why do I love only certain kids so much? I eventually realised that it's not about the kids at all . . . it's about me. Some kids — no matter who they are, how well they're behaved, or how much I love their parents — I just don't click with. There's no other explanation to how I could bond so deeply with one and not the other. And deep down, they probably don't click with me either and would rather spend time with someone they thoroughly enjoy. With some, conversation and giggles come easily, their hugs feel warm and right, and we both light up around each other. With others, there's not too much to say, hugs feel forced, and I have to remind myself to act excited.
However, while I may not love some of their kids, nobody would ever know it. I don't treat them differently, and I still try to bond with them whenever we're together. And despite the lack of connection with some kids, I will still always go to the ends of the earth for my friends, which now includes watching their kids while they run errands or taking them for a weekend so they can have some alone time.
I'm hopeful that things will change as some of the kids get older. I want to love and bond with all my friends' kids, because essentially, we're all family. I still consider every one of their kids a blessing in my life, because they all teach me something different and motivate me to be a better version of myself, and that includes trying to find common ground with someone even after it's difficult. So until I figure this out, I'm going to be the best "auntie" I can be, whether I like it or not.
Editor's Note: This piece was written by a POPSUGAR contributor and does not necessarily reflect the views of POPSUGAR Inc. Interested in joining our POPSUGAR Voices network of contributors from around the globe? Click here.