FDA Approves Generic EpiPen Competitor
It's Official: The FDA Just Approved a Generic Competitor to the EpiPen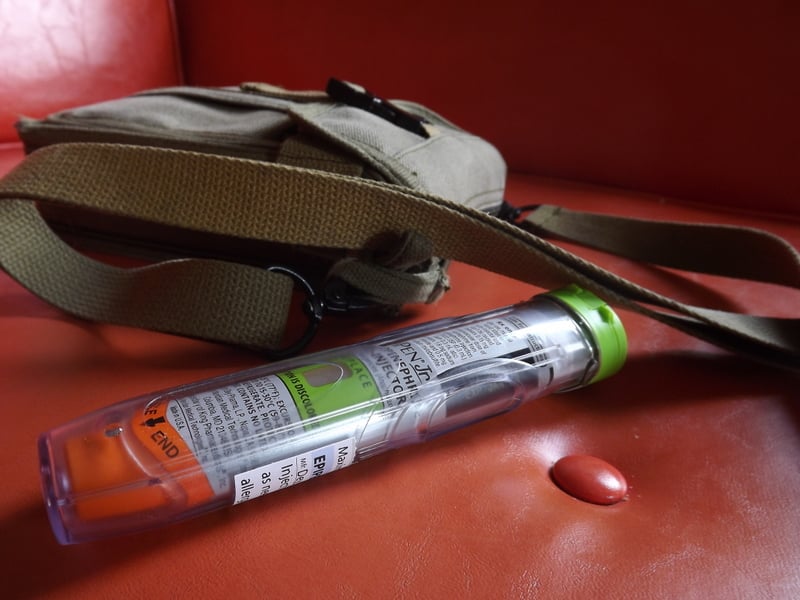 The days of shelling out hundreds of dollars for your kid's misplaced EpiPen might be coming to an end. On Aug. 16, the FDA officially approved a generic competitor of the EpiPen manufactured by the Israeli company Teva Pharmaceuticals.
"This approval means patients living with severe allergies who require constant access to lifesaving epinephrine should have a lower-cost option, as well as another approved product to help protect against potential drug shortages," said FDA Commissioner Dr. Scott Gottlieb.
While there are already alternative injector pens — such as Adrenaclick and Auvi-Q — available on the market, they have different designs and "are not authorized copies of the EpiPen." Dr. Gottlieb agreed that getting a generic competitor approved is a big feat.
"These products can be hard to copy, and therefore sometimes don't face timely generic competition once patents and exclusivities are no longer a block to approval," he said.
And the news is a long time coming. Ever since Mylan bought the rights to EpiPen from Pfizer in 2007, allergy sufferers have seen the prices of a twin-pack of the life-saving drug skyrocket to $600. Now, parents will officially be able to score the generic version at prices ranging from $150 to $350. The approval also covers EpiPen Jr. For Kids as well.