Signs of Asthma in Kids
The 1 Reason Asthma Symptoms Can Be So Hard to Notice in Kids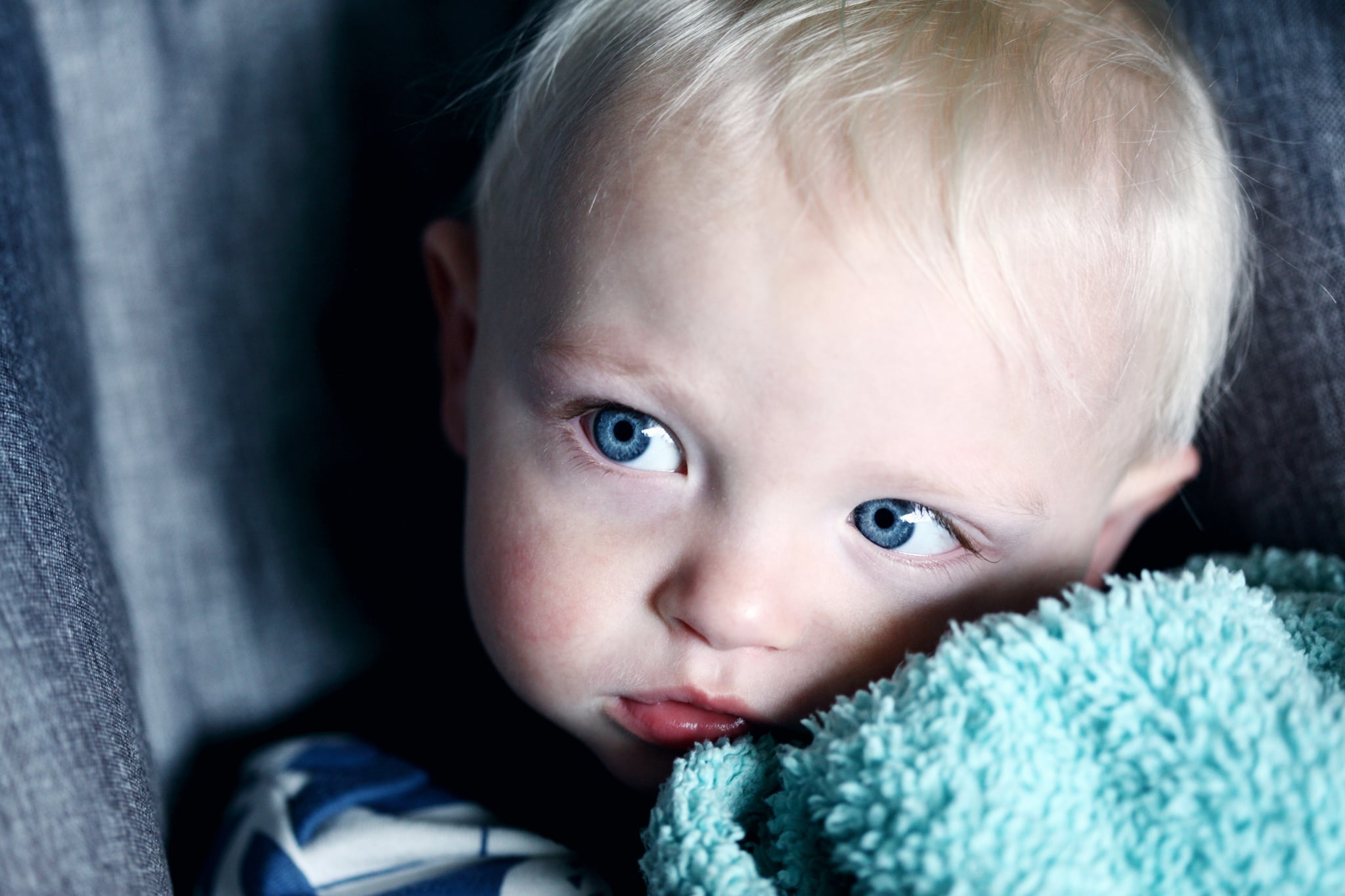 Asthma is an upper respiratory illness of the lungs that can cause difficulty breathing. Having lived through numerous ER visits in the middle of the night with my two boys when they were younger, I can tell you that symptoms of asthma are hard to see immediately because they often mimic other illnesses so well (such as colds or coughs). Most children tend to have asthma because of hereditary genes, allergies, or environmental situations (such as exercising).
Symptoms of Asthma
In order to better understand what asthma looks like in toddlers, POPSUGAR spoke with Dr. Edward Kulich from KidsHousecalls.com, a concierge pediatrician in New York City that makes house calls for celebrities, notable New Yorkers, and professional athletes. "Red flags of asthma are coughs that occur on exertion," Dr. Kulich explained. "If you notice that your child consistently coughs when they run and and play, and has to slow down because of it, you should speak to your doctor, especially if you have a family history of asthma. Chronic nighttime coughs may also be a sign of asthma, as its not uncommon for children with asthma to cough at night, even when they don't have a cold."
What to Do If You Think Your Child Has Asthma
Dr. Purvi Parikh, allergist and immunologist with the Allergy & Asthma Network, further explained to POPSUGAR that when a child complains of trouble breathing or when you can hear "wheezing/whistling sounds" in their chest, it's time to get concerned. She advises that parents should seek immediate medical help if there is a noticeable change in their child with the following: "trouble completing sentences, using accessory muscles to breathe/nostrils flaring, or unusual lethargy/fatigue."
Dr. Kulich cautions that if your child has asthma and coughs more than two nights a month randomly (when they are not fighting a cold, etc.), that's a signal that their asthma is not well controlled and may require a more aggressive approach. "If you find yourself running out of your child's asthma medication frequently and constantly asking your doctor for refills, it may be time to speak to your doctor about changing their asthma management," he continued.
I'm not a doctor, but in my personal experience, working with a pediatric pulmonologist and setting up a concise asthma action plan for each kid made a huge difference to the frequency and intensity of their asthma attacks. Plus, using holistic treatments like nasal rinses, harmony patches, and elderberry syrup also helped eliminate a large chunk of the medications they were using. Each child is different and can have varying responses to treatments, so if you're wondering whether your child has asthma or not, it's probably time to go see your pediatrician or a specialist.