We Adopt a Family Every Year at Christmas
The 1 Holiday Tradition We Started That Helps Our Kids Understand the Importance of Giving Back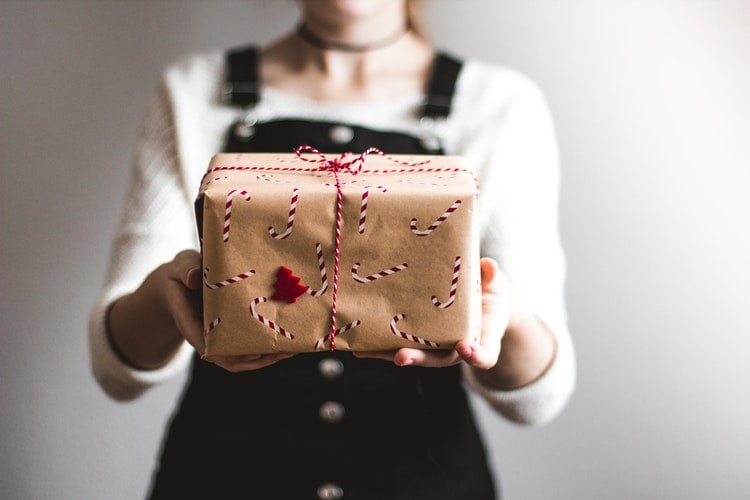 My children are very lucky. They always know where their next meal is coming from, they've gotten gifts every Christmas, and they've always had clean clothes and a warm bed. While my husband and I work hard to be able to give them a comfortable life, we also want them to know that not everyone is as fortunate, and it's so important to give back to those who have less than they do. Around Christmastime, it's so easy for my kids to be spoiled with gifts from grandparents, godparents, and aunts and uncles. It's a lot, and most of it is unnecessary. So, to try and teach my kids about the spirit of giving back and not focusing on silly material things, our family "adopts" another family every holiday season.
It's been a tradition in our family ever since my children were babies. Every year, we get a list of families in our area that are in need, and my children help choose one we can help. There are usually three or four children in the family we shop for, and we get things the children need, along with a few special requests, too. My husband and I make sure our kids get to help pick out what we get them, but also explain to them why the family needs each item and how special things like a new pair of socks or a backpack are. And once my kids get in the store, it's hard for them to stop grabbing things for our adopted family. They always want to spoil the kids and especially love choosing books and things they love for them to experience.
Once we get home, we all wrap the gifts together. My kids put so much effort into picking the right wrapping paper and making the gifts look as pretty and perfect as possible (they check the list to see the kids' favourite colours and always make sure to incorporate that somehow). They talk about the family they've never met, and how they hope they love their gifts and have a great Christmas. And now that my kids are a little older, I know they're starting to really grasp how special it is to give back in this way. My son is almost 7, and he's starting to see this as more than just a fun activity he gets to do. He's beginning to realise how lucky he is, and when it comes to others who sometimes aren't as fortunate, he can actively do something to change that.
I'll always be grateful for the fact that I can give my kids what they need, and I love that the other adults in their lives who love them want to make them happy with toys and clothes. But I also want them to know how to be generous and think of others. Not all children are dealt the same cards — cards they don't ask for but are dealt anyway — and I believe it's vital that my kids not only understand this but understand that they can help do something about it, too. For now, that means adopting a family over the holidays, but hopefully it will mean even more to them as they get older.