When Do Kids Start Having Growth Spurts?
This Fact About Growth Spurts Will Break Any Parent's Heart Who Wants to Keep Their Baby Small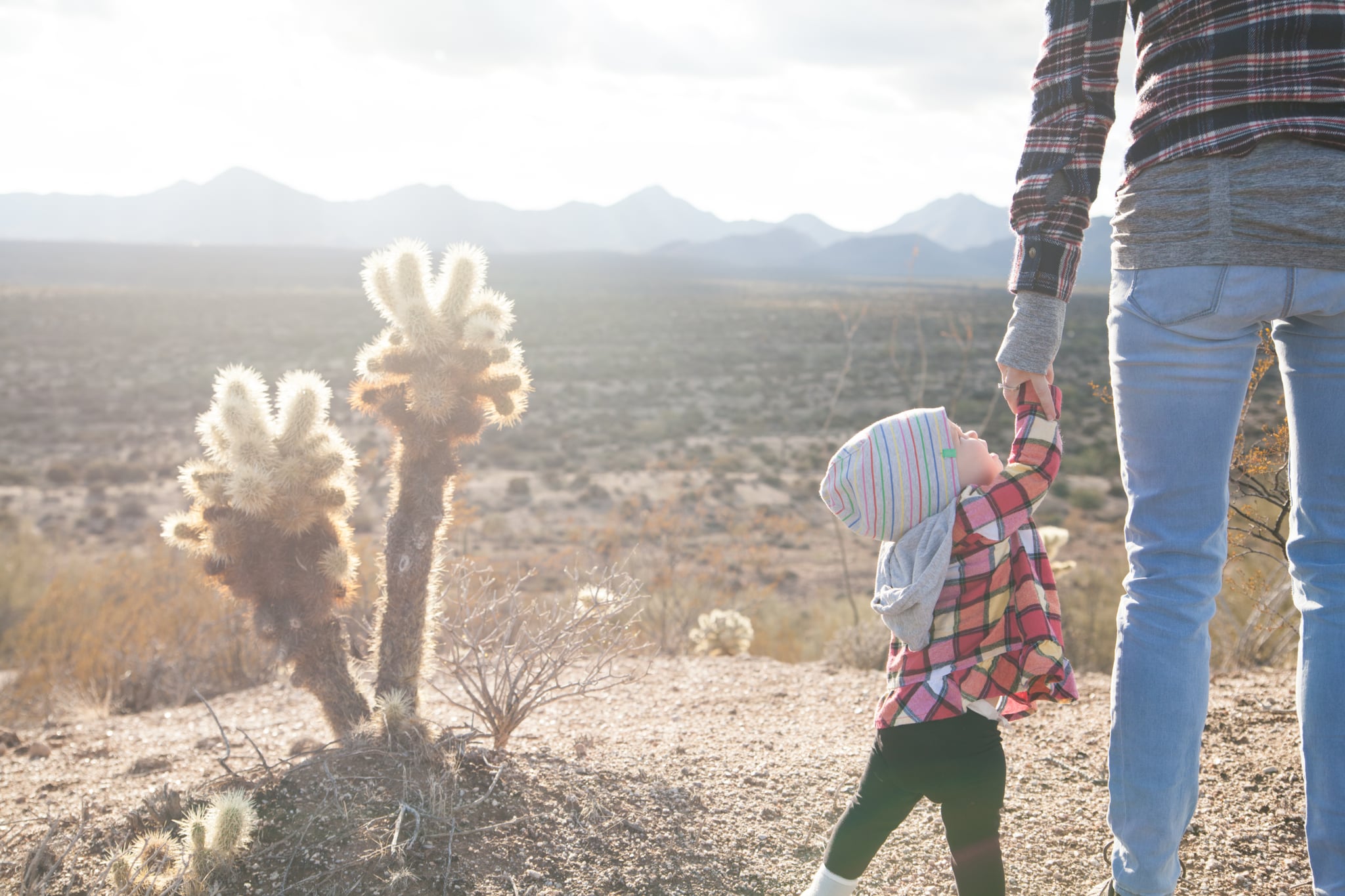 As soon as your newborn baby lies on your chest for the first time, they're already getting ready to grow, grow, grow. While the first year of life is when babies typically do the most growing, it can slow and plateau after that, happening more in spurts. These are often referred to as growth spurts.
While growth spurts aren't something you can see with your eyes at the time, it's still pretty easy to tell when your child is going through one. Their appetite will soar, and if you're breastfeeding, they'll want to nurse much more frequently — sometimes more often during the night as the hunger could wake them up. They could also become cranky or suffer from growing "pains," which is soreness that occurs in a child's legs, most often at night.
So when and how often do they occur? While every child is different and grows at different rates, some experts believe growth spurts can "last between two and seven days and happen at predictable ages — 10 days, 3 weeks, 6 weeks, 3 months, and 6 months," according to Parents.com. There's also usually a large growth spurt during puberty, which typically happens between ages 8 and 13 in girls and between ages 10 and 15 in boys.
But as anyone knows, whether you're a parent or not, kids grow up way too fast. Baby onesies will last for just a few days before they outgrow them, pants that fit them yesterday will be too short the next, and their feet will dangle off the end of their kiddie bed in no time. Just enjoy every stage — and height — as best you can!